Over the last year or so Matt and I have done a lot of upgrades on his car.
We installed the F-Body 36MM sway bar with new links and bushing, He's had this for well over a year now and I finally had time to install it.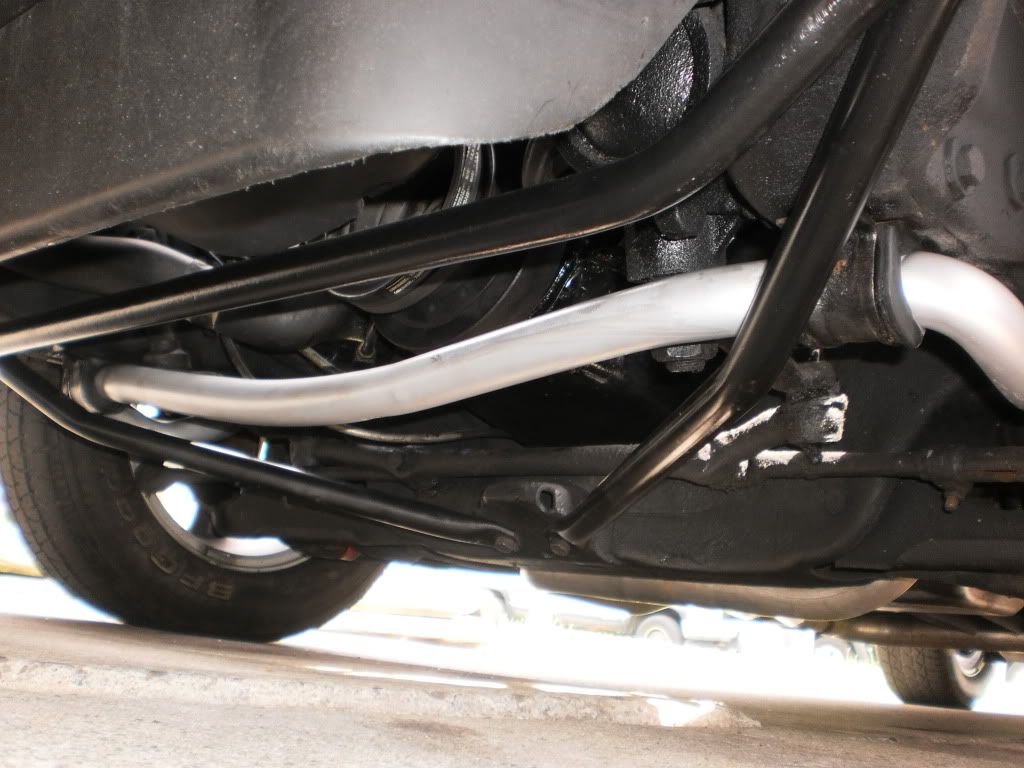 And then we replaced the Steering center shaft, Got rid of the old rag joint set up.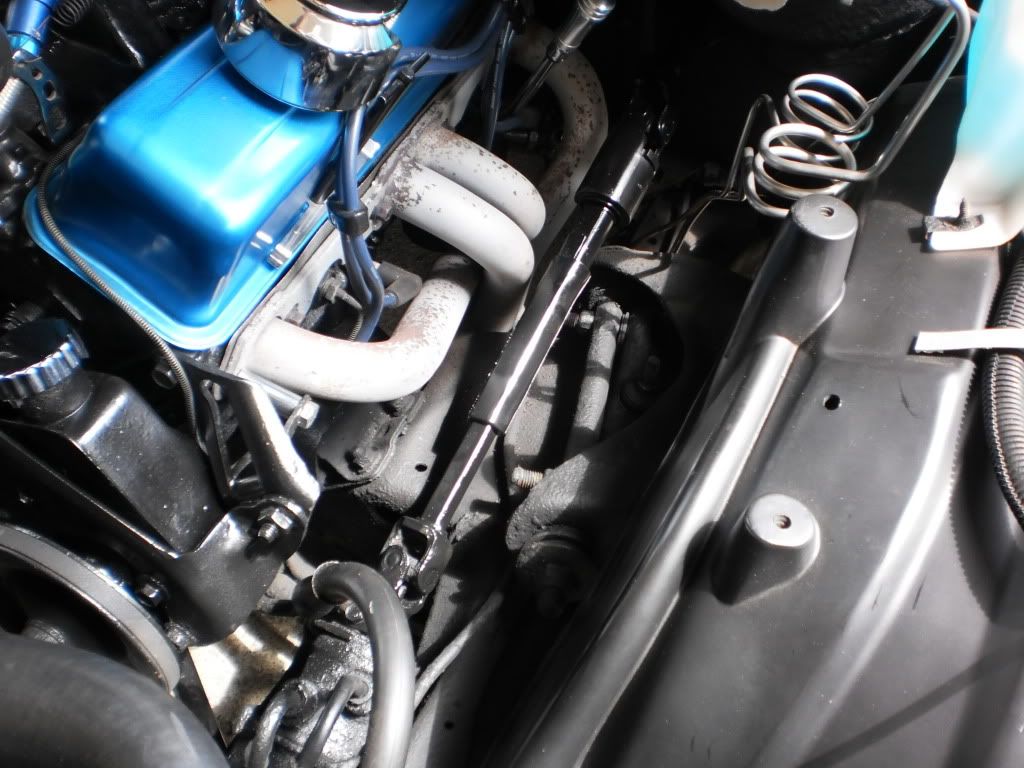 Now the car stays planted and handles really good in the front! but the rear has a tendancy to come around in the corners.
The Transmission went in during the fall and working, but I still needed to get a new shifter cable. The original cable is too short and the F-body cable makes too tight of a bend and binds. We installed a B-Body brake booster. Plus we pulled out the entire interior minus the dash in the fall.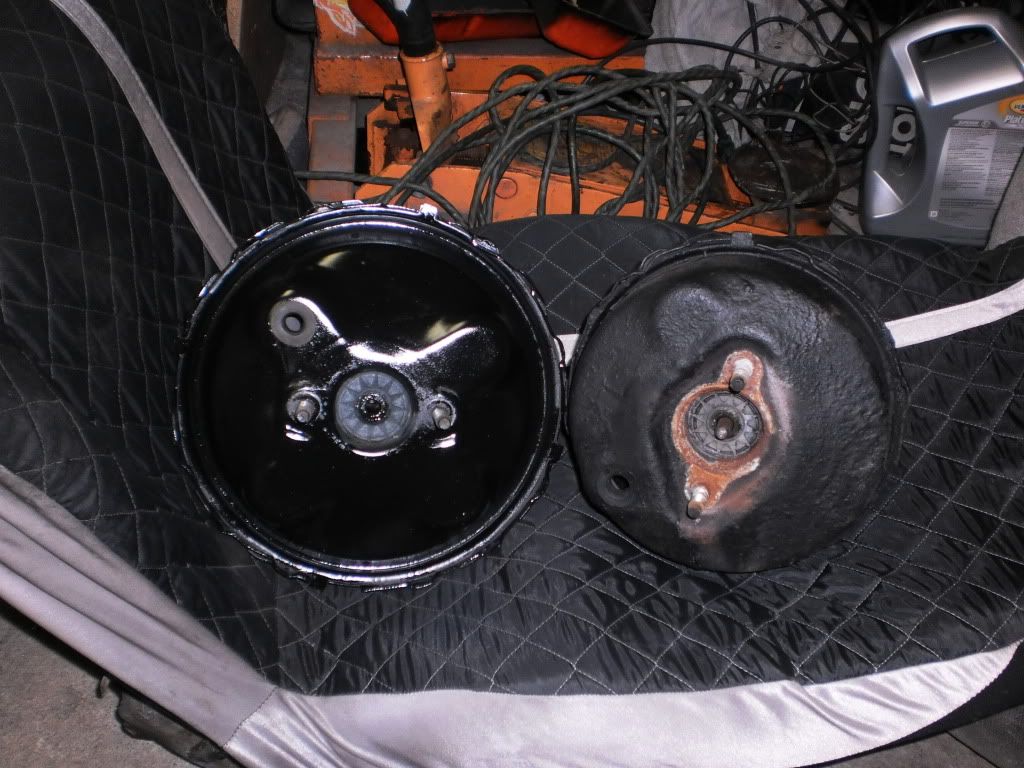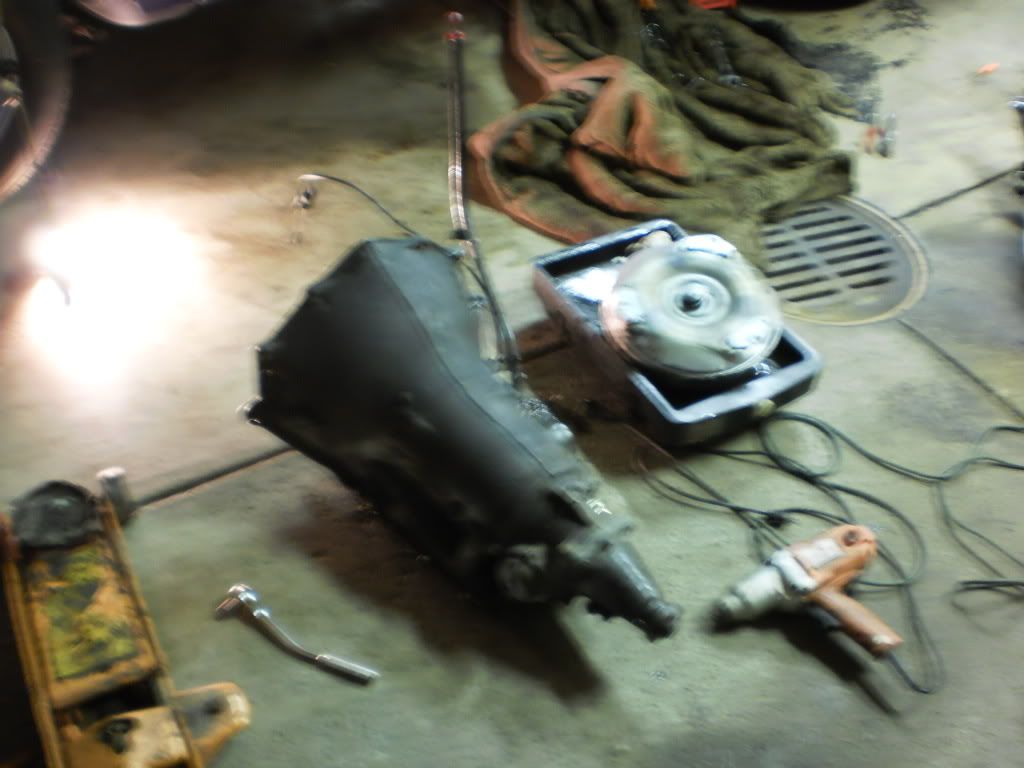 Over the last month or so, we installed a new headliner, carpet, repainted all the plastic parts and have most of them installed. Installed a 3rd brake light too. We did do something a bit differant to give it an updated look as well. The package tray, A-piller, B-piller and the upper trim pieces are now covered with headliner material and it blends in really good.
here are some pics to give you guys an idea: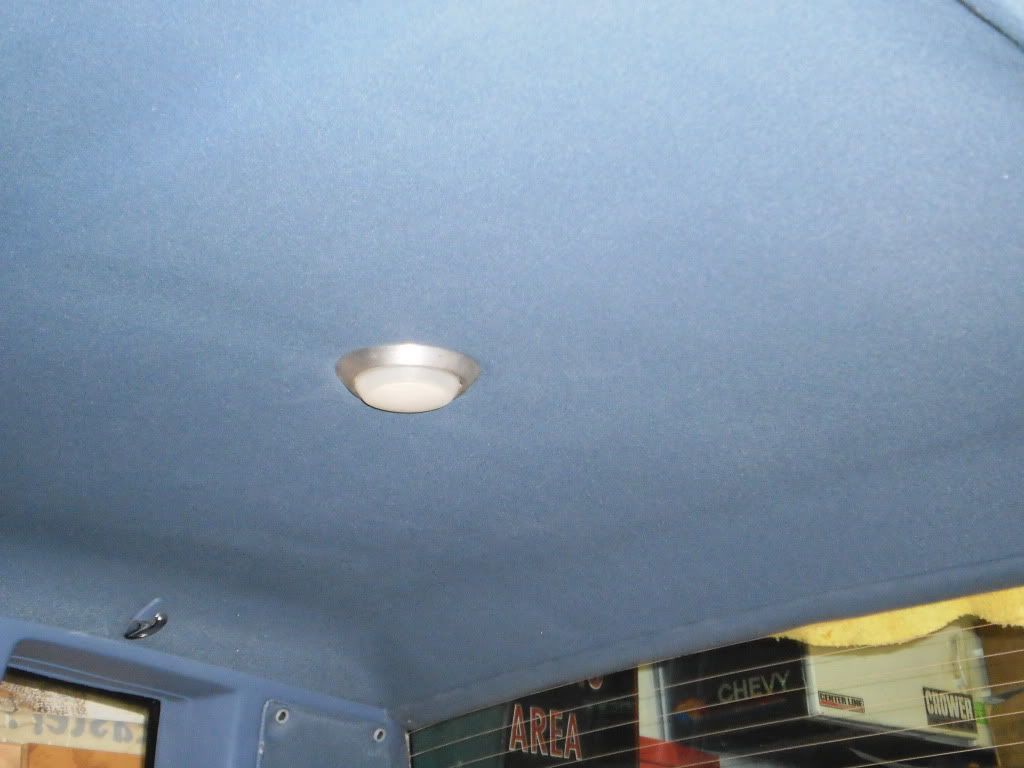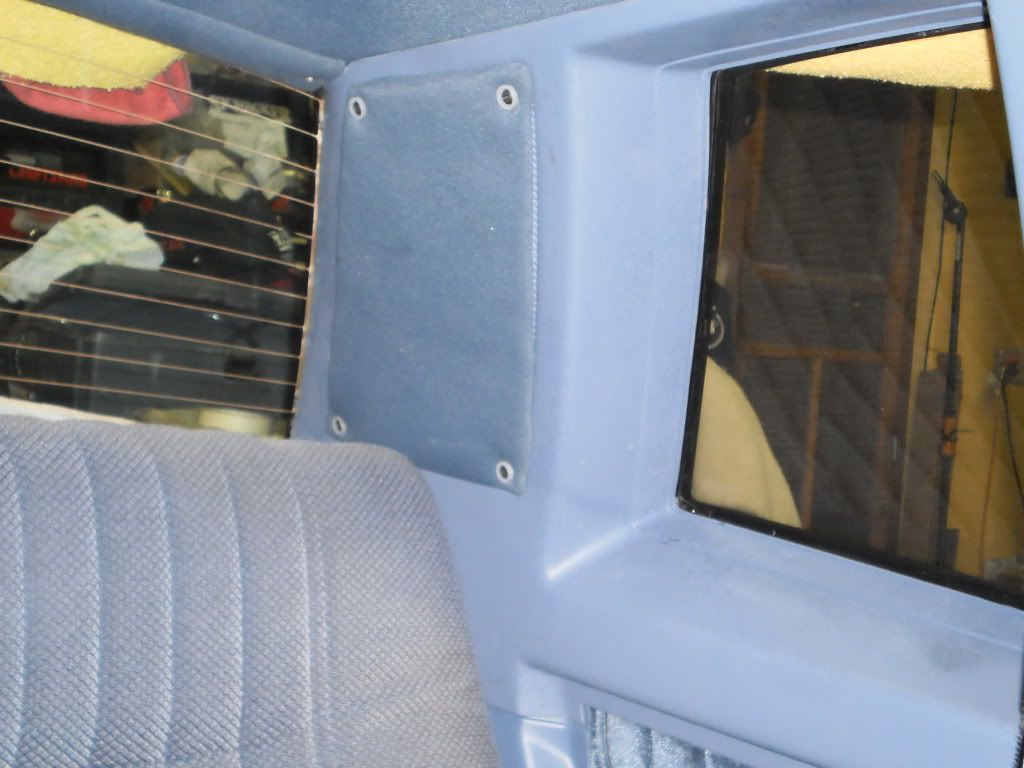 Today, I spent a few hours working on Matt's car. He put in some finishing touches to the interior.
Because the pillar pieces were dried out and didn't look good painted. So they were covered in
headliner material. It gives it an updated look.
The new center console is almost completely custom made by Matt. It started out as a console from a W body,
then cut in half and fiberglassed to conform to to the dash. The Shifter is out of the W body and the top
plate is covered in headliner material and fitted with the Ampmeter and Vacuum gauges
All new Door panels, Uppers upgraded to 86-88 versions and the lowers are customs that have the mold
for the speakers.
Basically the interior is done for now. In the Fall the seats will be pulled and recovered.
And I upgraded the rear sway bar. We took the rear sway bar out of a 2001 Olds Bravada and
used a set of front link pins from a 2001 Dodge Durango. Very little modifications to make it work.
Out with the old...
Comparing the old with the new.
and then installed.
Took it for a test drive and it is like night and day! After installing the front F-body sway bar,
the rear would come around if you went to fast around a turn. Now it tracks flat and hugs the curve!
Next year, new rims and tires, tubular trailing arms