this thread will document my attempt to install the 2011-2014 dodge charger "racetrack" LED tail lights into my 1984 Trans Am tail lights. the dimensions of the two designs are very similar with the dodge lights being slightly wider overall. comparison pictures: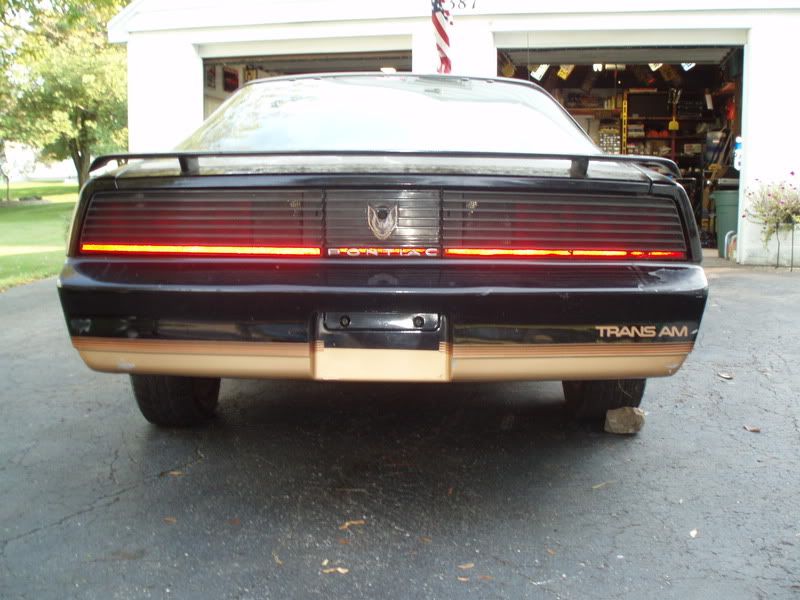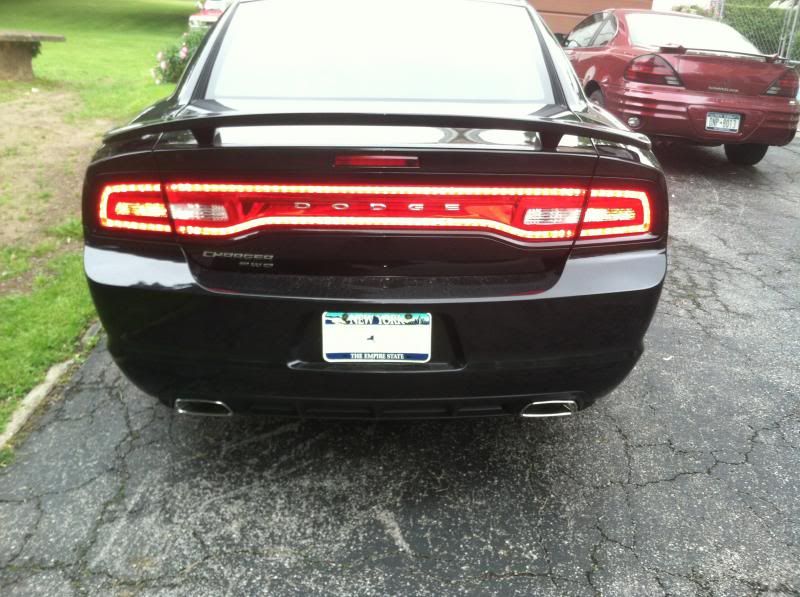 just finding cheap lights to work with was pretty difficult. i knew i didn't need the lenses so i was trying to find working charger tail lights that had scratches or broken lenses figuring those would be cheaper. i did find a scratched center section on ebay for $108 shipped. good condition ones are $200-$300. the side tail lights i found on thirdgen.org. a guy was attempting to do a similar mod, but was planning to just graft the whole dodge tail light assembly into the back of his camaro / firebird. he lost interest and i got these two pieces for $165 shipped. these pieces go for about $100 a side.
the first thing i needed to do was take one charger light and one firebird light apart to see what i had to work with. i started with a cheaper side charger light first. after careful evaluation, it looked like the lens is a complete plastic assembly. there was a seam around the top lens though. i used a heat gun and then tried to pry the lens off.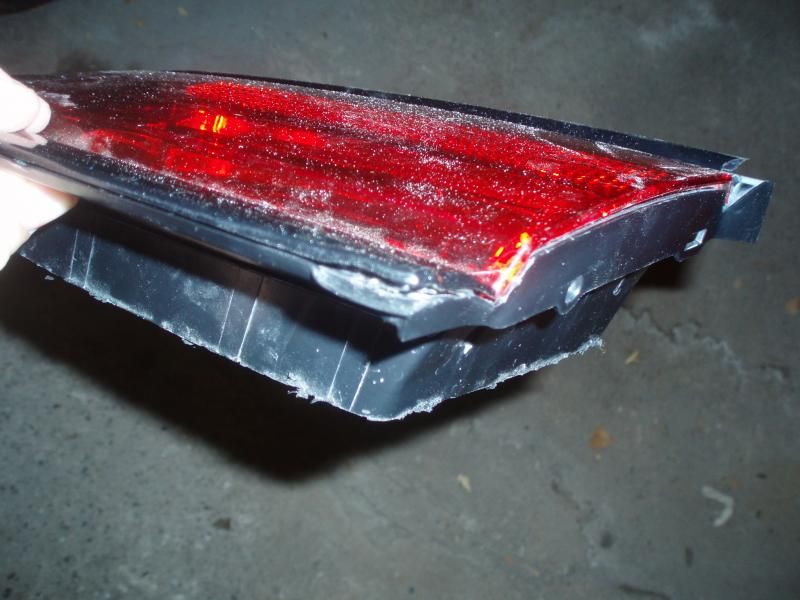 i carefully heated and gently pried the lens with a small screw driver. all the pieces are plastic welded together so it was kind of difficult. you have to go very slow. the lens itself is tinted red. underneath are the reflectors for the LED lights. everything inside is clear or chrome colored.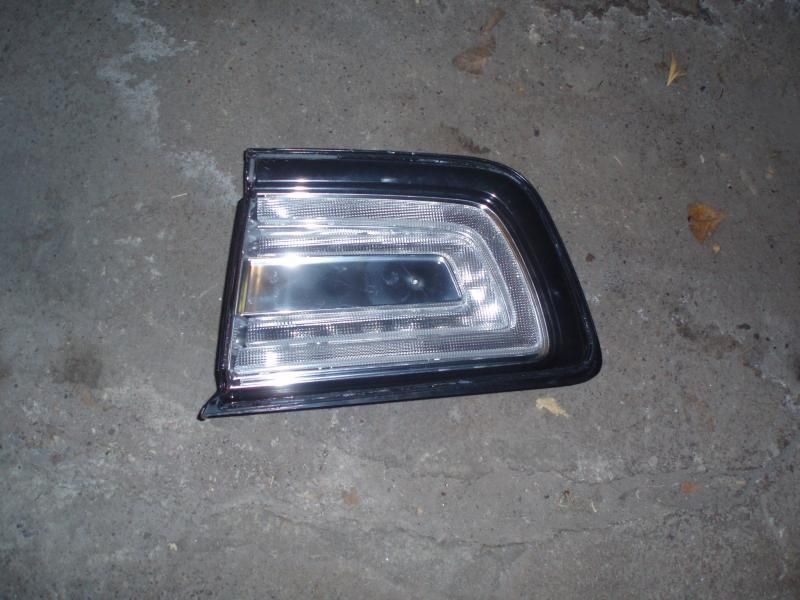 the clear reflectors seemed loose so i tired removing them but couldn't. it seemed like maybe i could remove them from the backside. i tried heating the back of the tail light assembly to pull it apart, but no go. i ended up having to Dremel cut the base of the housing off. once apart, I could see the circuit boards for the LEDs.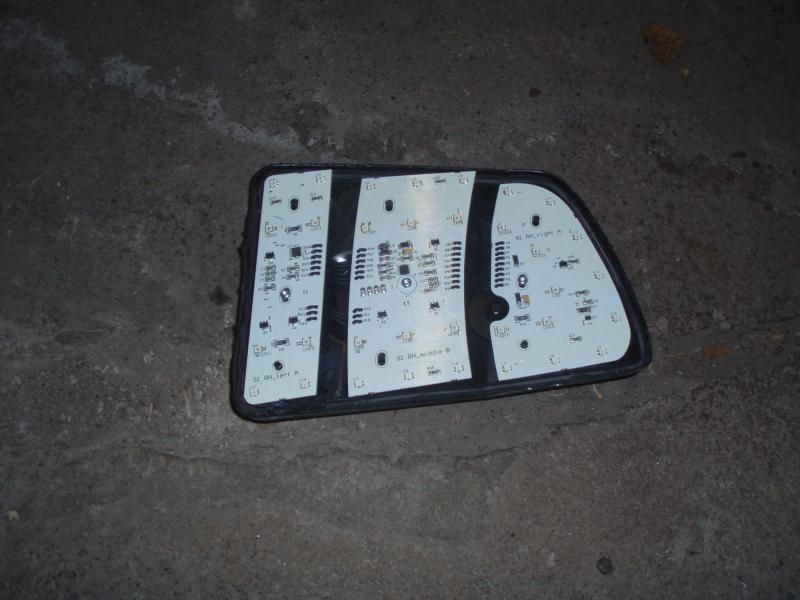 here is the back of the housing. there are a whole bunch of cones - one for each brake LED.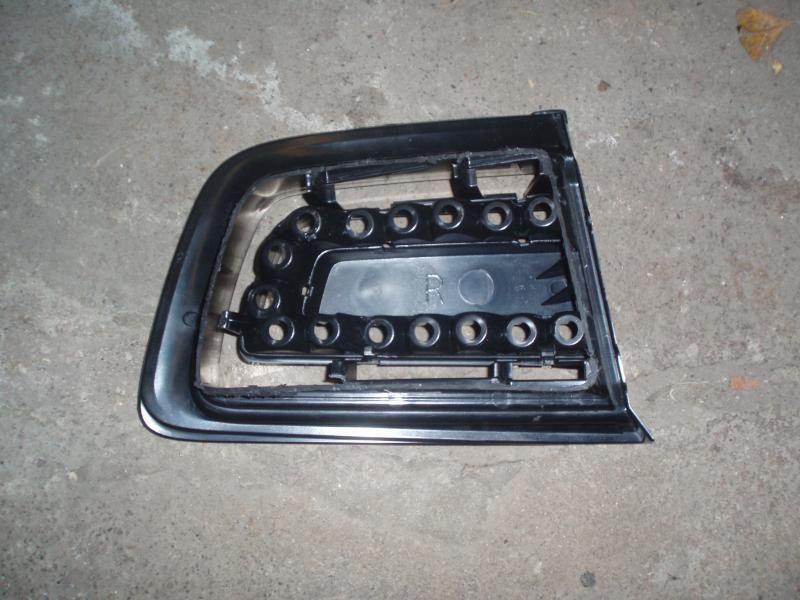 i was able to use a small screwdriver to push and pry the clear reflectors out of the housing.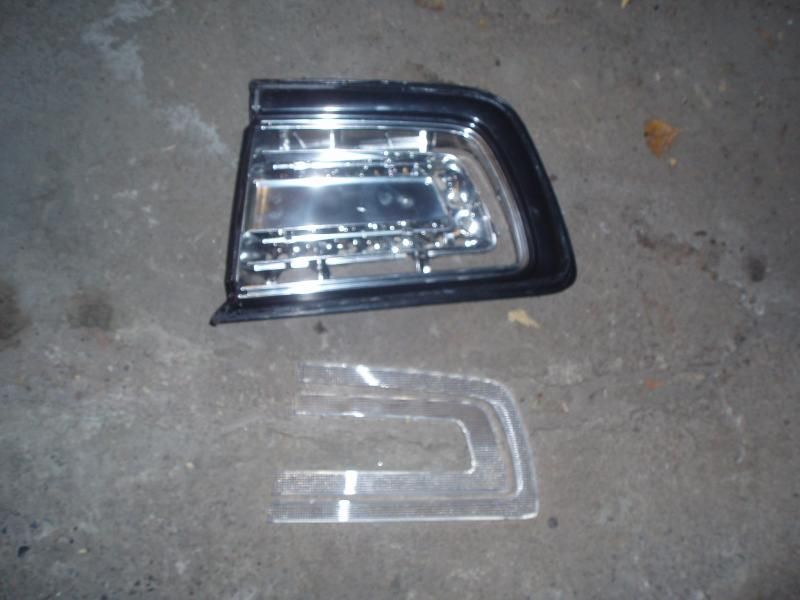 so far so good. after all this, i plugged the circuit board into my 2013 charger tail light plug to make sure everything still worked. success! i was surprised to find out that the LED lights illuminate red. i thought they would have been white behind the red lens.