i had a thread on the old site about my 1984 Trans Am project so i figured i should recreate that thread now that i'm finally making slow progress on it.
here's a "quick" summary -
i bought this 1984 Trans Am from a friend for $50 in the summer of 2001. it was in a front end accident, but it still ran and he had all the parts to fix it. he just lost interest and was going to junk it: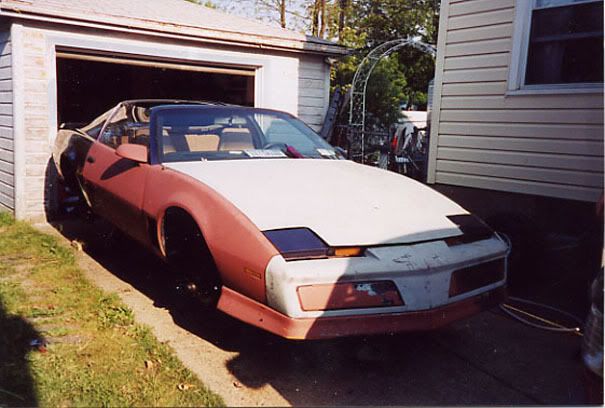 while i owned this car i practically rebuilt/replaced everything on it. the engine was replaced twice (sbc 400 and then sbc 327), couple trannys, rebuilt rear-end, swapped interiors, custom door panels, a friend did the bodywork and paint, GTA rims, fiberglass daytona hood, stereo system, etc... it was the first cruiser car i owned and learned a lot about working on cars with this one. this is what it ended up looking like: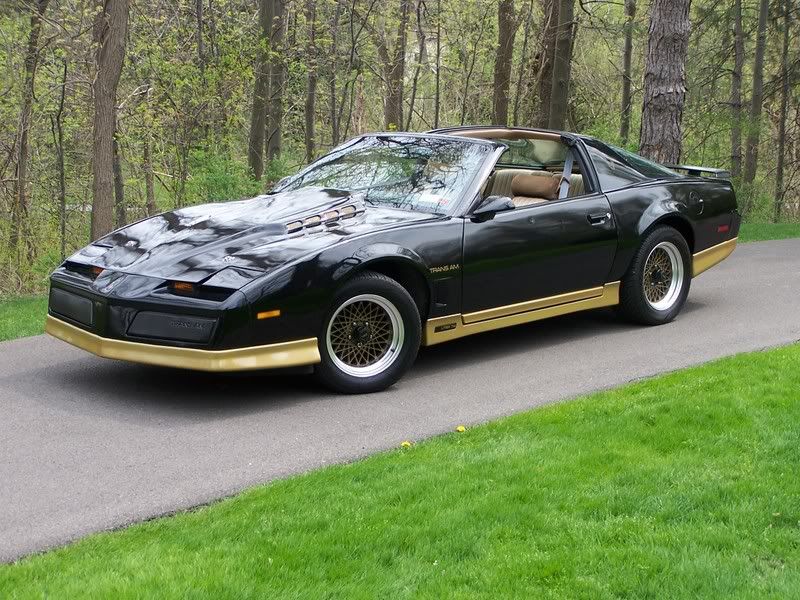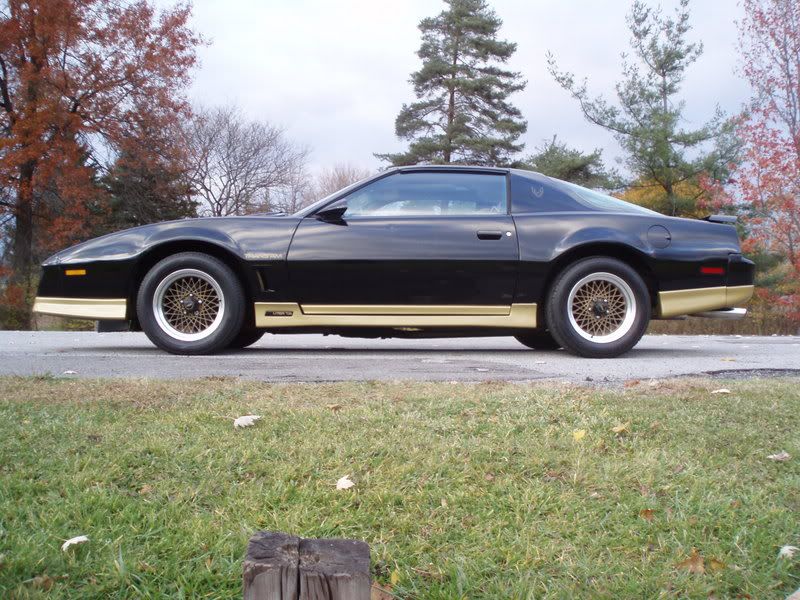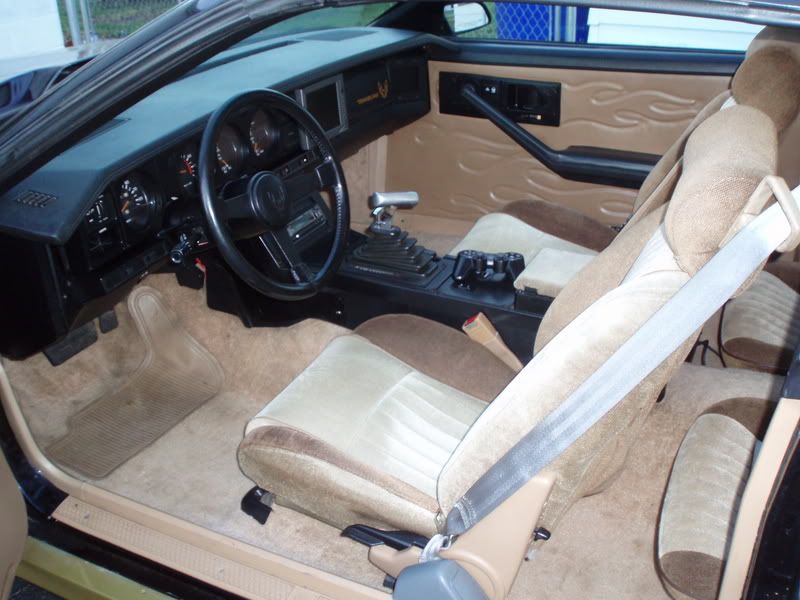 in 2006 i purchased a second 1984 Trans Am for $400. it was a roller in pretty nice shape and was complete minus the engine and tranny.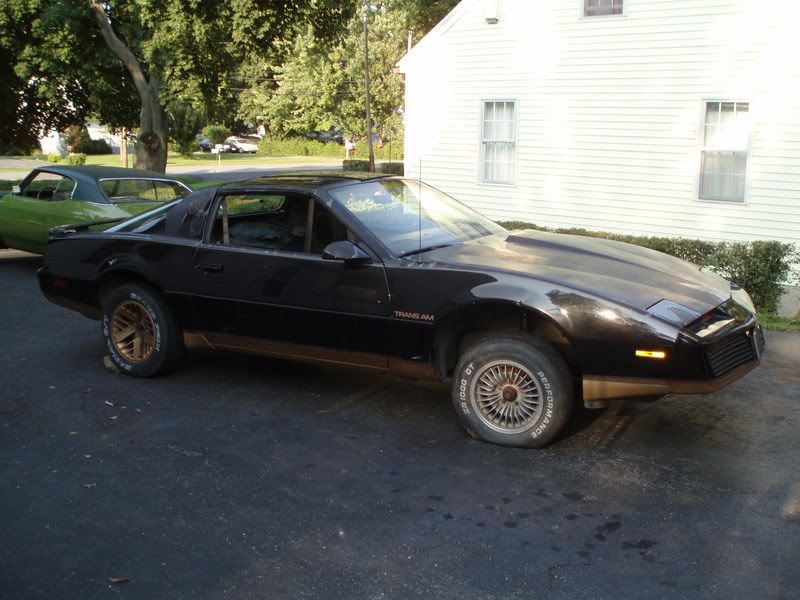 the body on this car was way better than the one i already owned, so i figured i would swap all the good parts i had into this car and sell the other one. that plan was interrupted in 2007 when i purchased my 1972 Camaro, but that's another story. i finally finished all this swapping business in the fall of 2008 and sold the Trans Am that i owned since 2001.
this is what my first car looked like when i sold it: