Never started a thread, But Most people know my son Matt picked up a new to him truck this past February. A 2011 GMC Sierra Z71 in Lazer Blue that matches his Monte SS. In fact this truck belonged to one of our neighbors. Matt drove past it twice a day and fell in love with it. The day we saw the truck was gone and a 2014 GMC was in its place, Matt was searching the internet to see where it went. He found it and bought it.
Really haven't done too much to it, but we have done a few modifications. No pictures, But The day he brought it home, he pealed the Basil dealership decal off and installed a Dale Earnhardt Chevrolet decal in it's place. Then in March we installed HID headlights and a set of WeatherTech Floor mats. After that Changed the oil to Royal Purple and installed a Summit Racing trailer hitch plug. Since then it's been pretty much a work truck and been trying to keep it clean.
Yesterday, Took it to the Batavia cruise so it got detailed really good! Today the biggest mod happened. I installed the lift kit. 3" in the front and 2" in the rear to get it up and leveled.
Before, the front fender lip was 36 3/8" and the rear measured 37 7/8":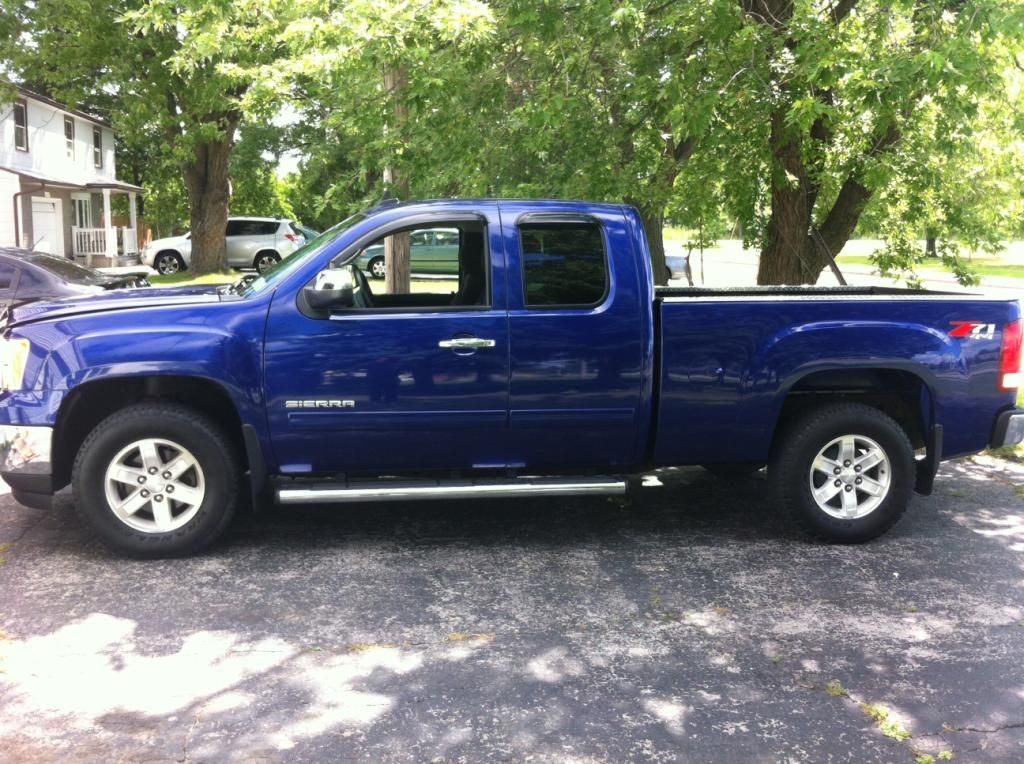 After The front fender was 39 1/8" with the rear at 39 3/4":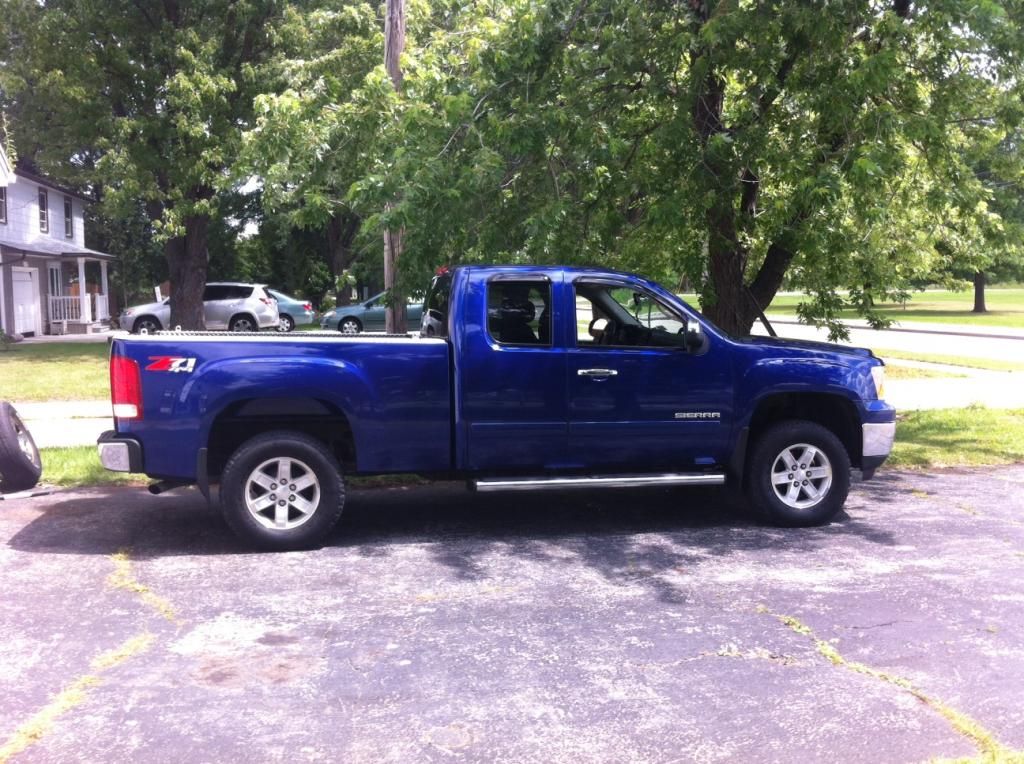 Next Spring, new rims and tires!