Last Weekend Matt and I took a trip to see our friend Cort. We picked up a Hitch hiker too, Matt's friend Cam. I decided to make the drive a little more interesting that just cruising down the I-90. We made a few stops at some track along the way.
First Stop was Mid Ohio Speedway! And this track was litterally in the middle of a farm!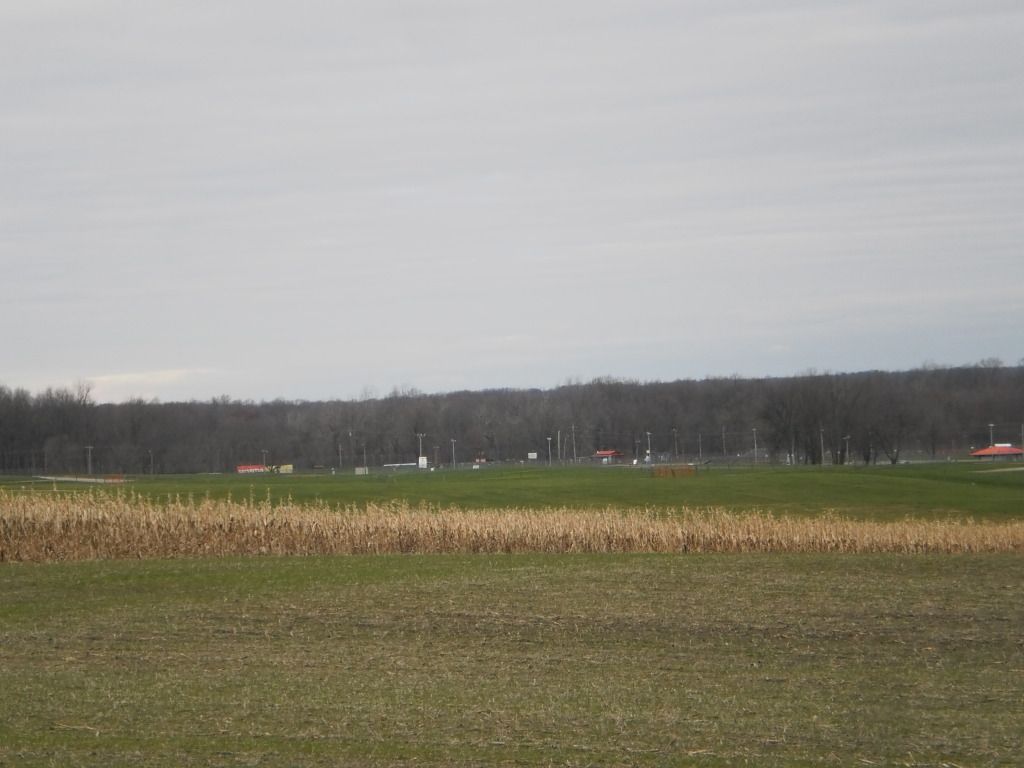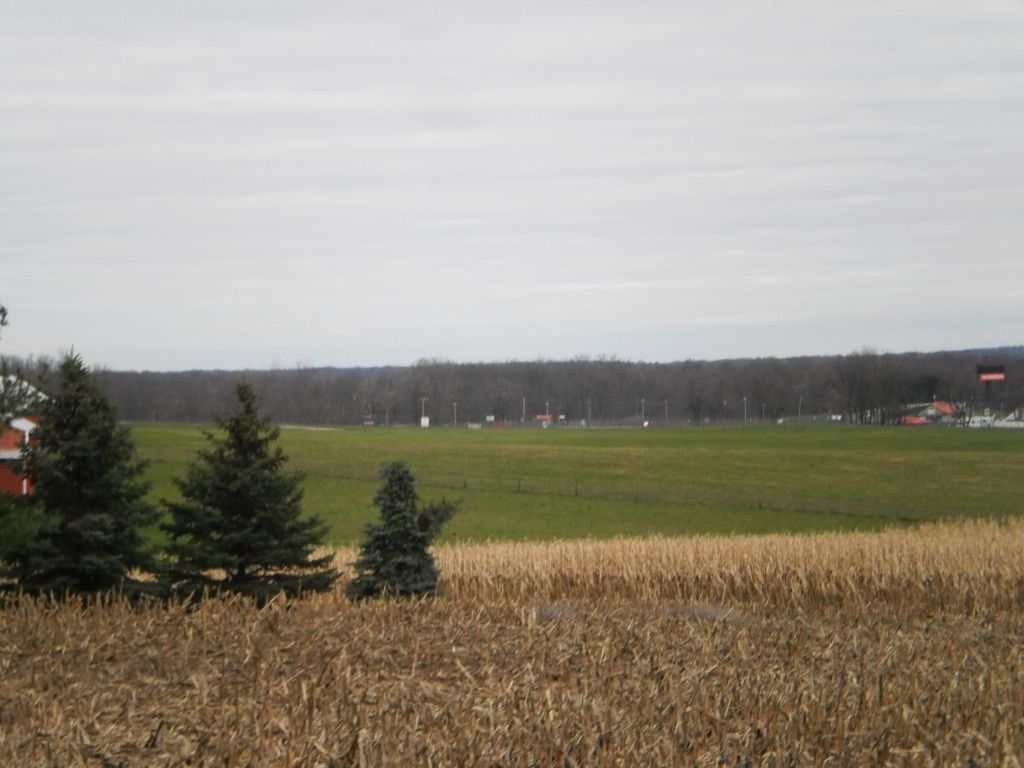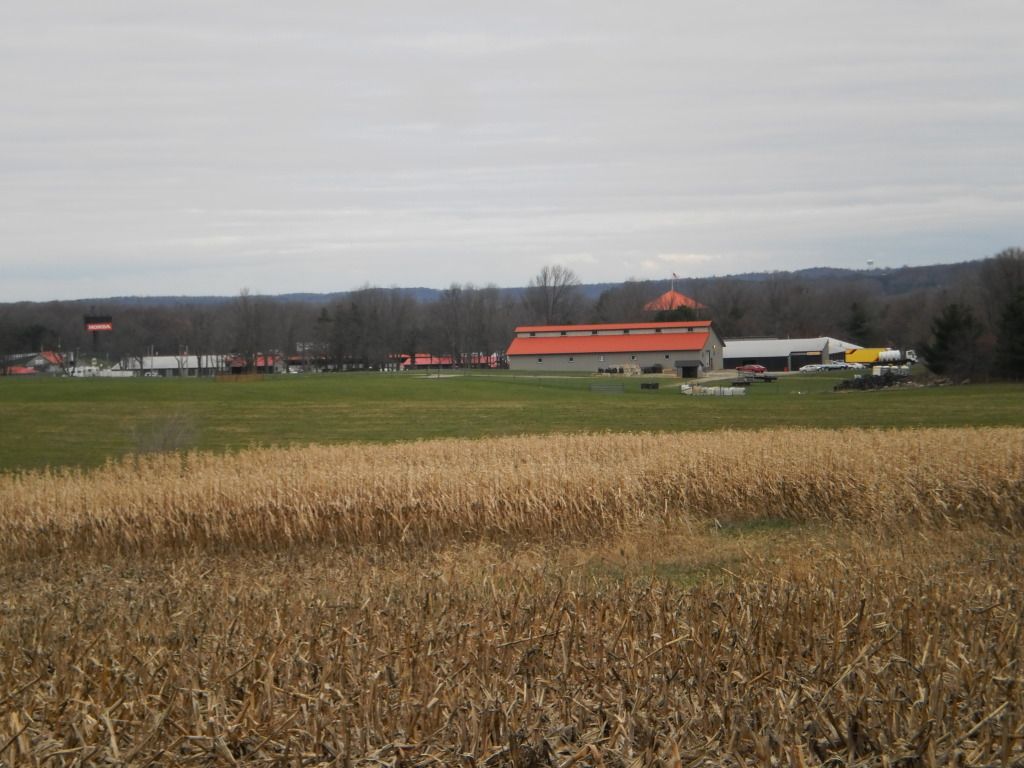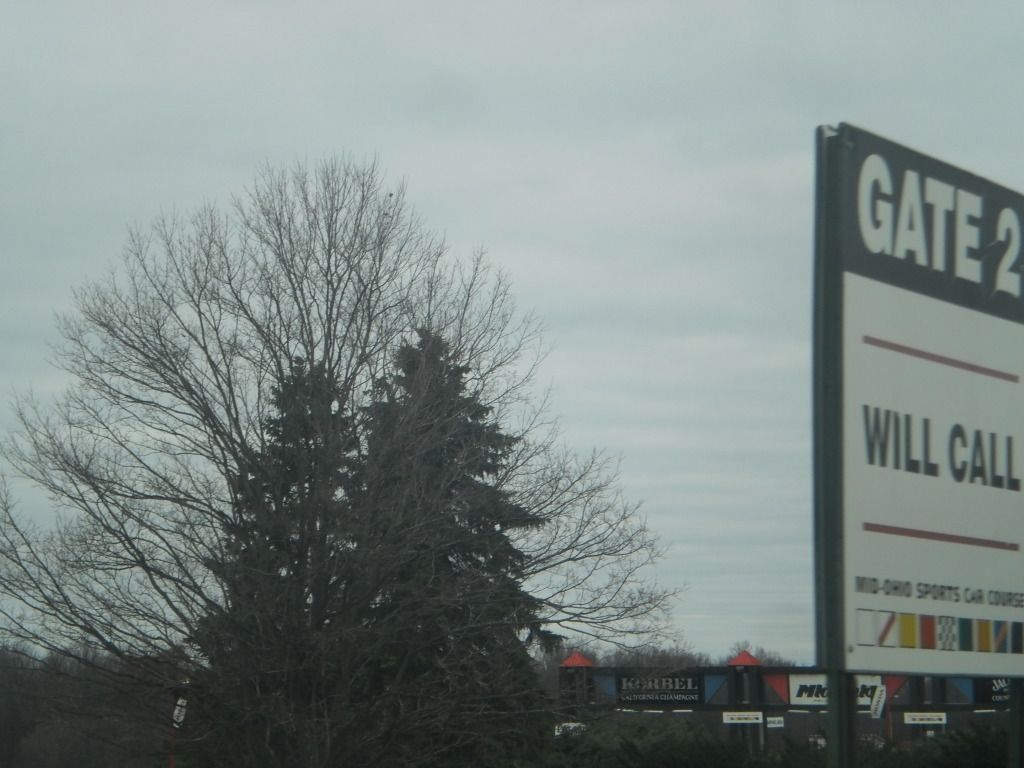 Then you came across the entrance..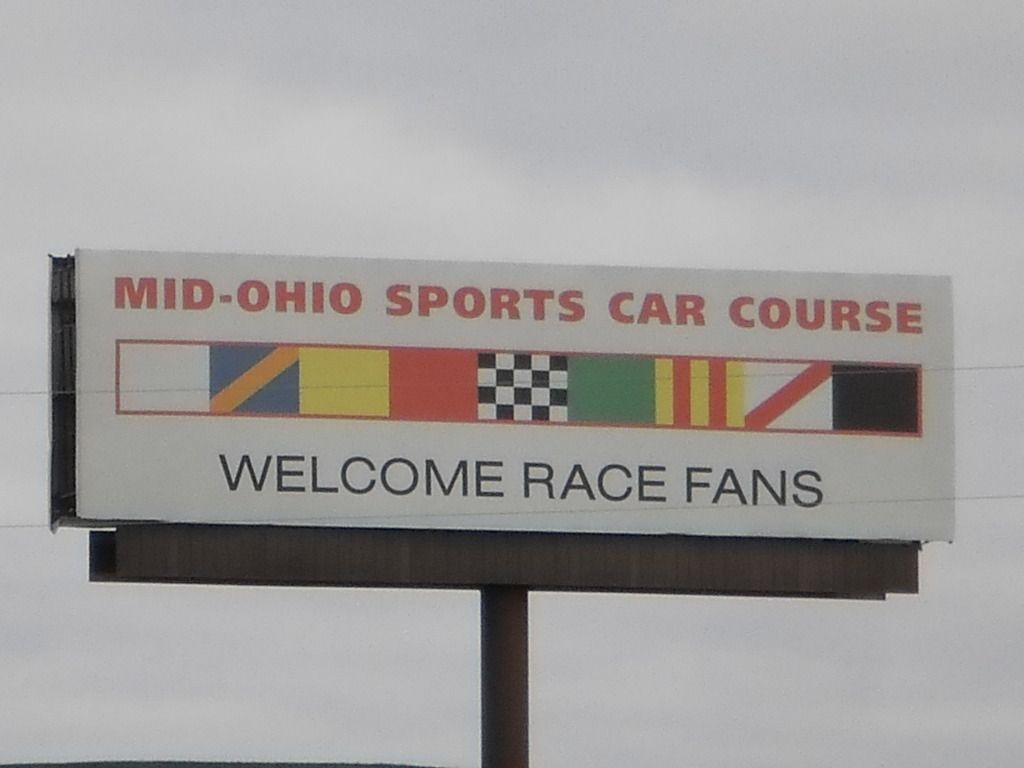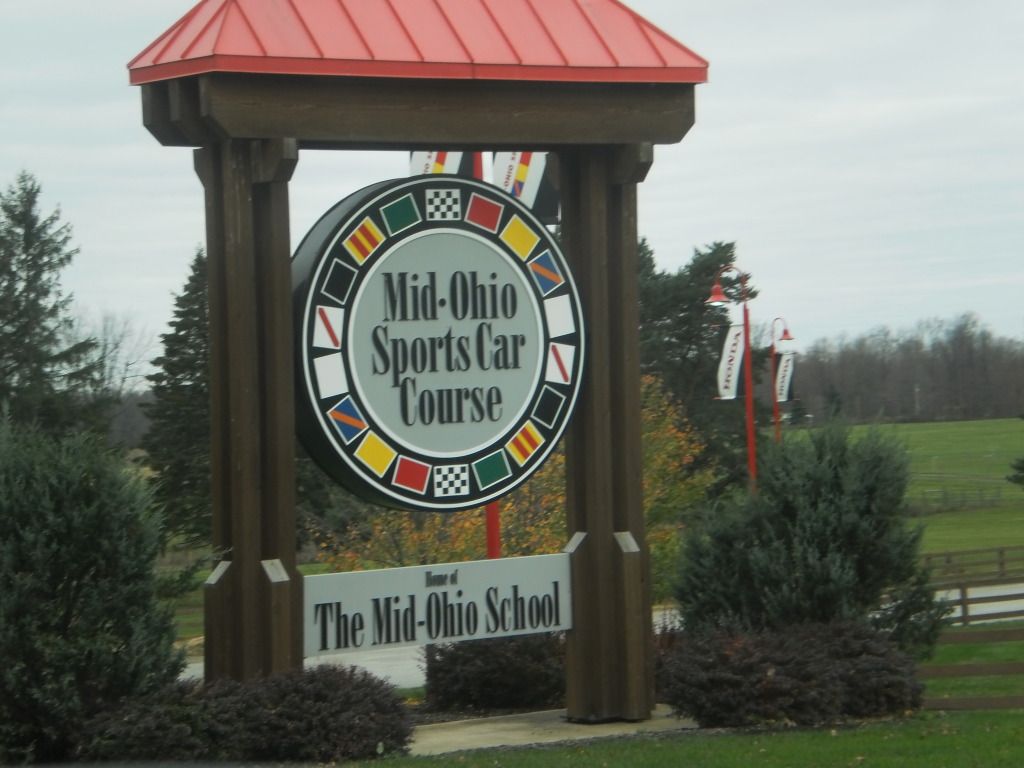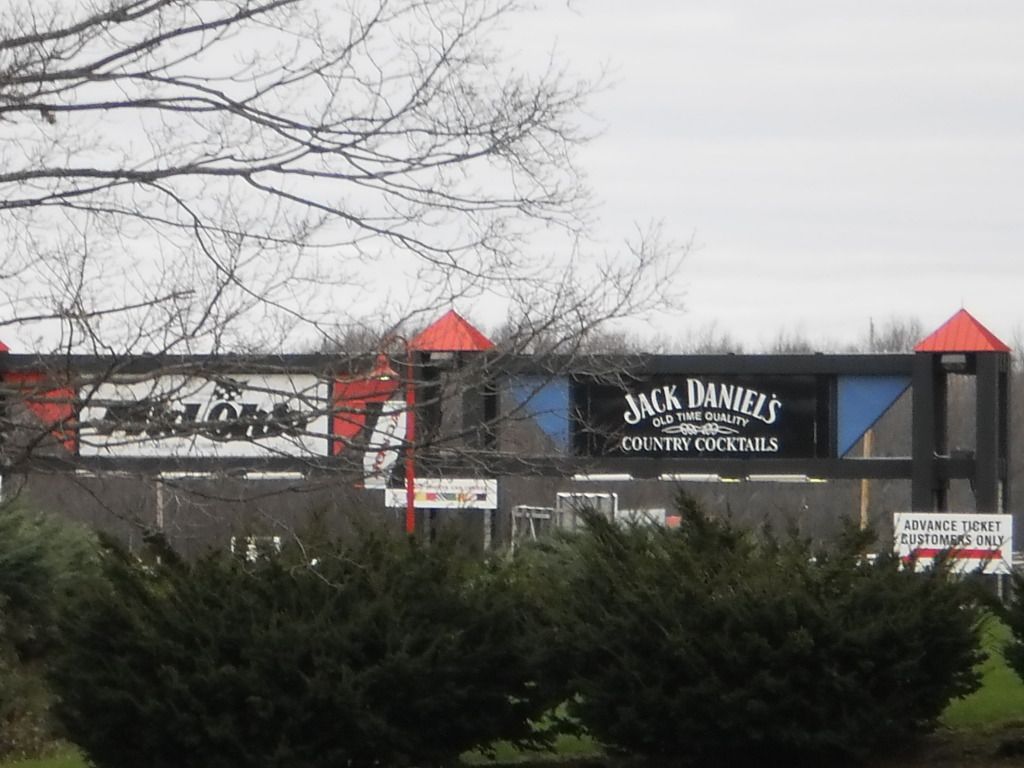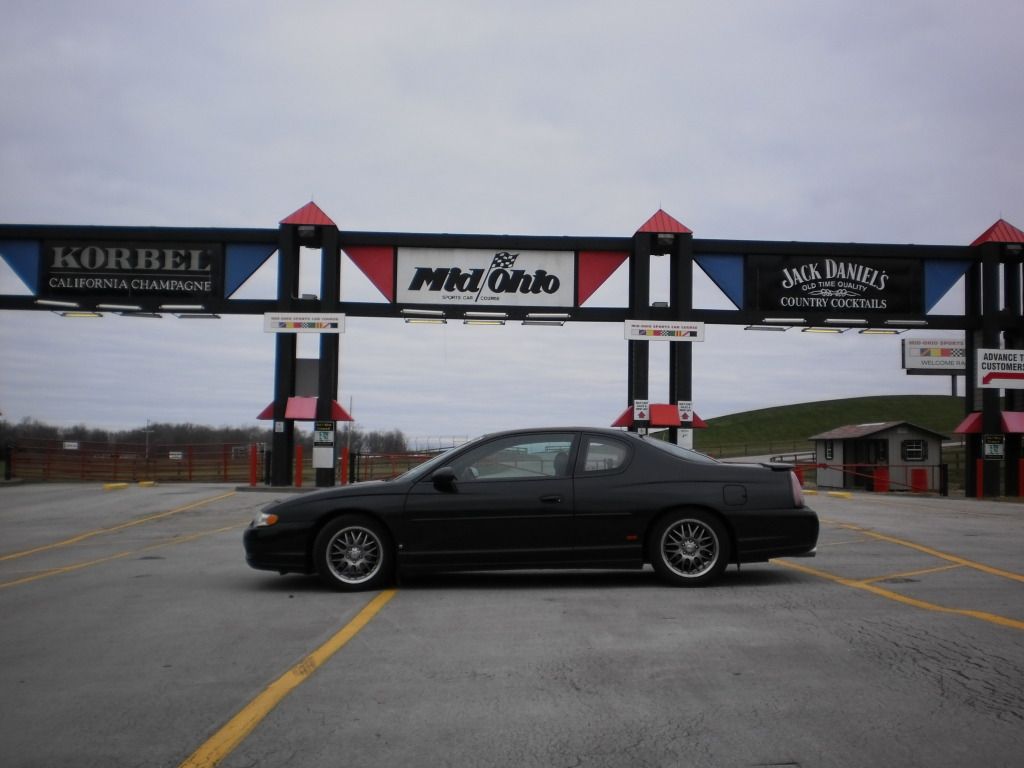 And even got to spot a few cars on the track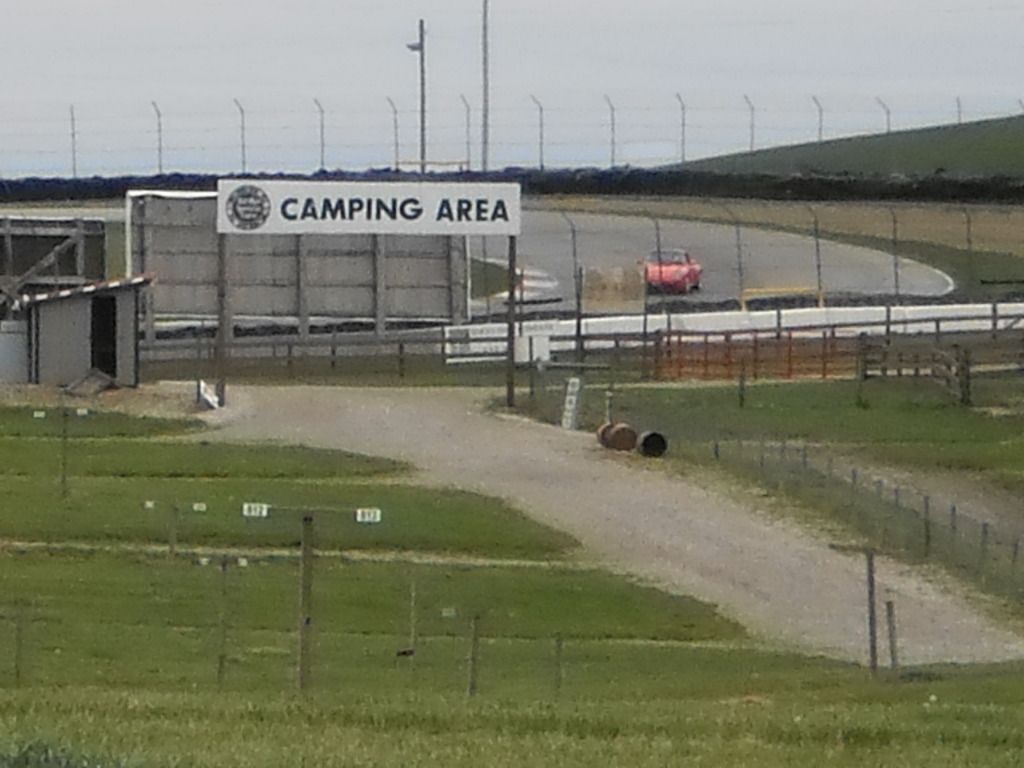 Made a Stop to see my friend Keith [85mt5mcss] in Indy, But forgot to break out the camera. Yeah, I'm not that smart, LOL!
Next stop Indiapolis Speedway! The Racing Capitol of the World! This place is HUGE!! It was like they built the town around the track!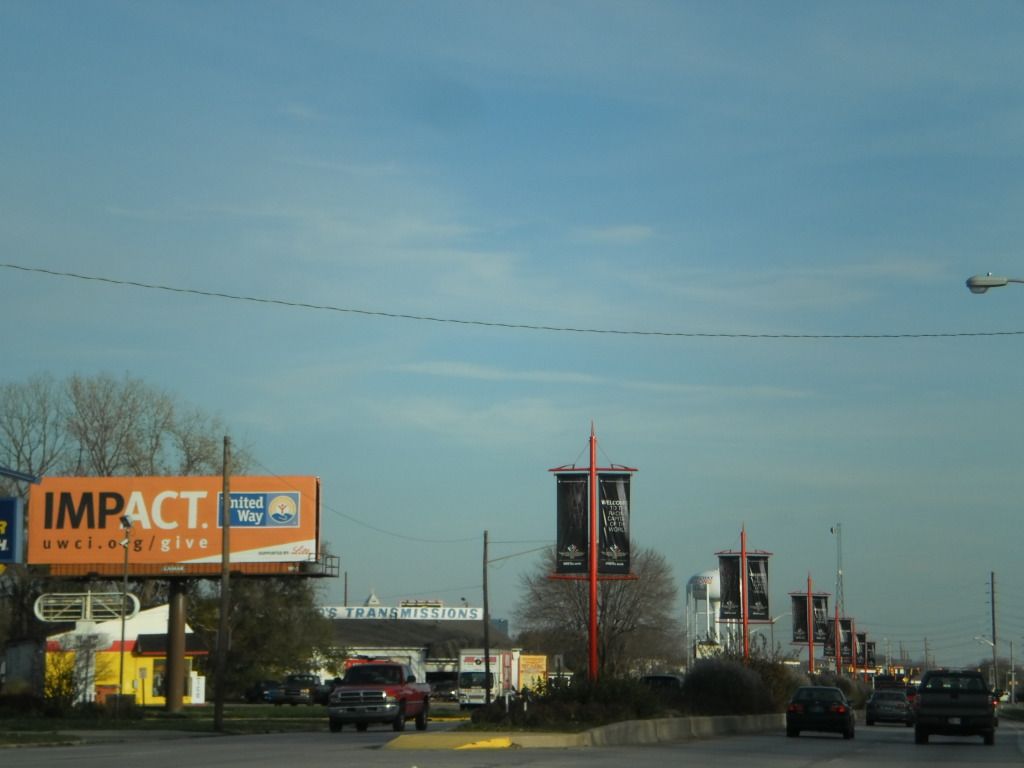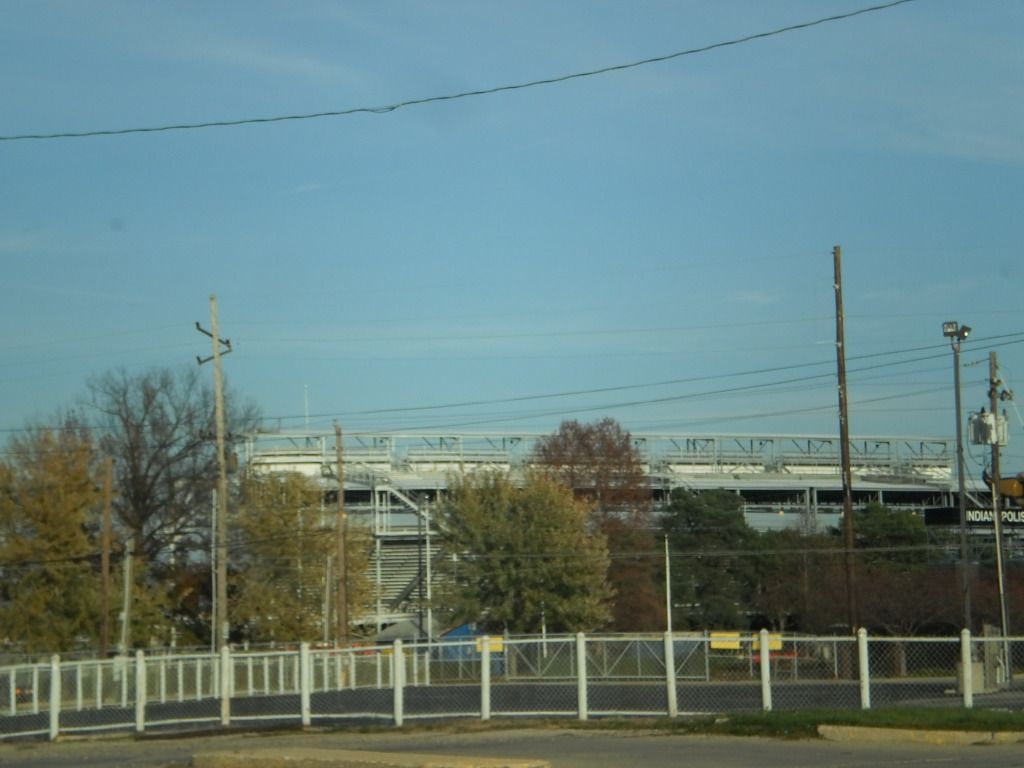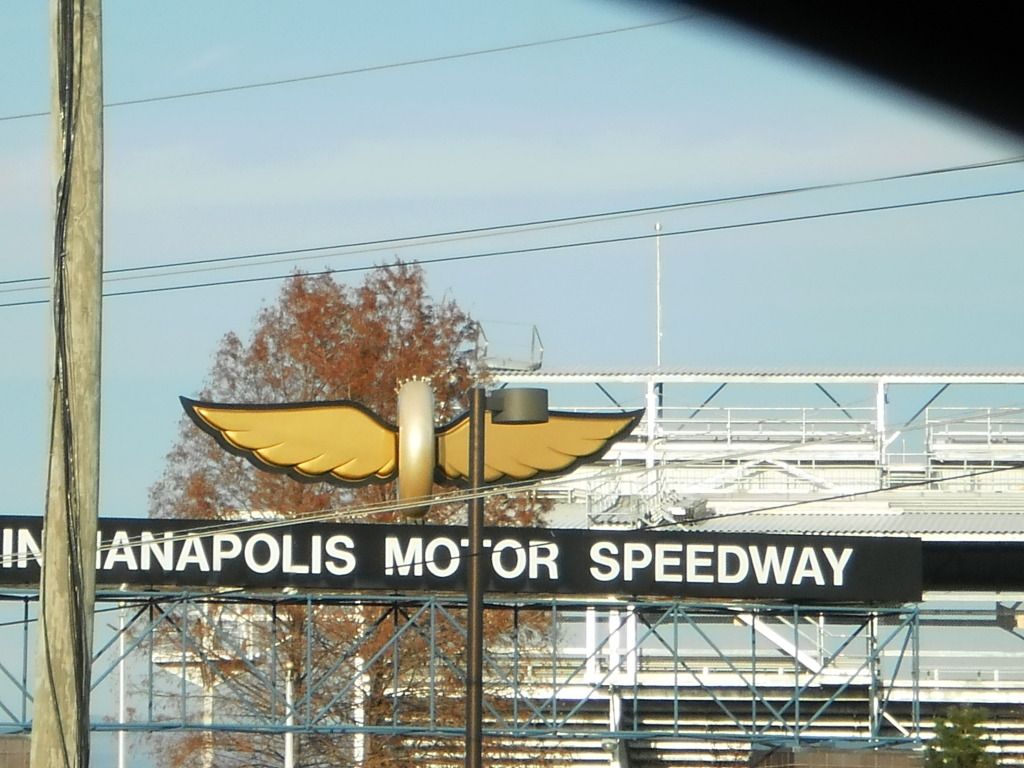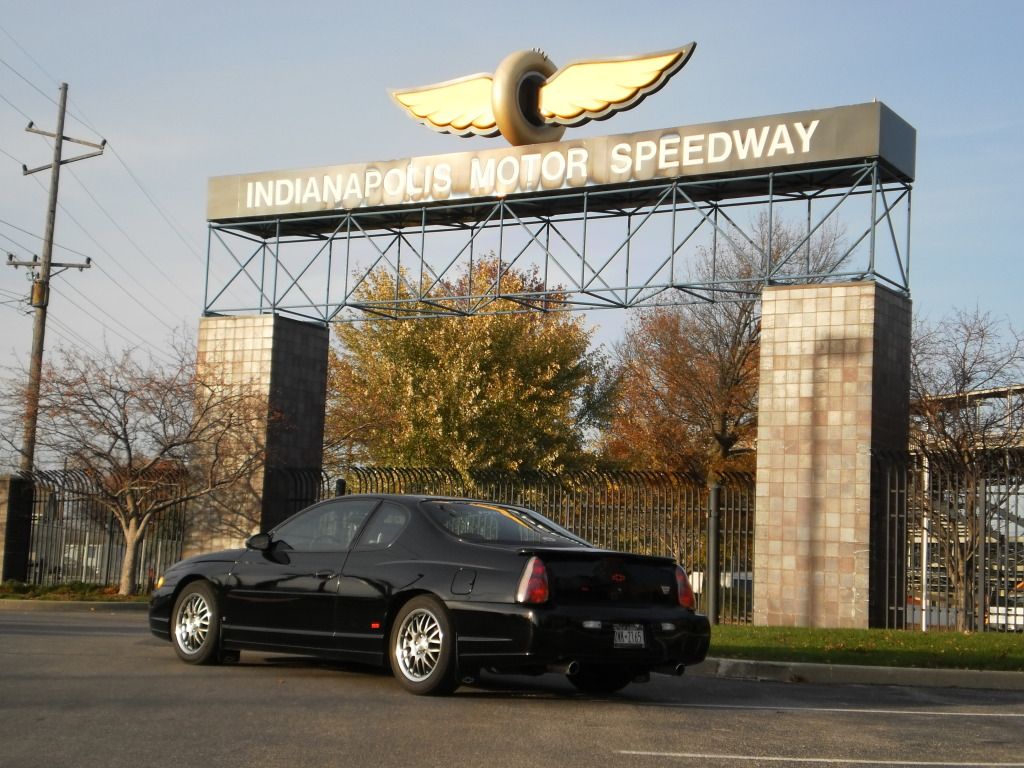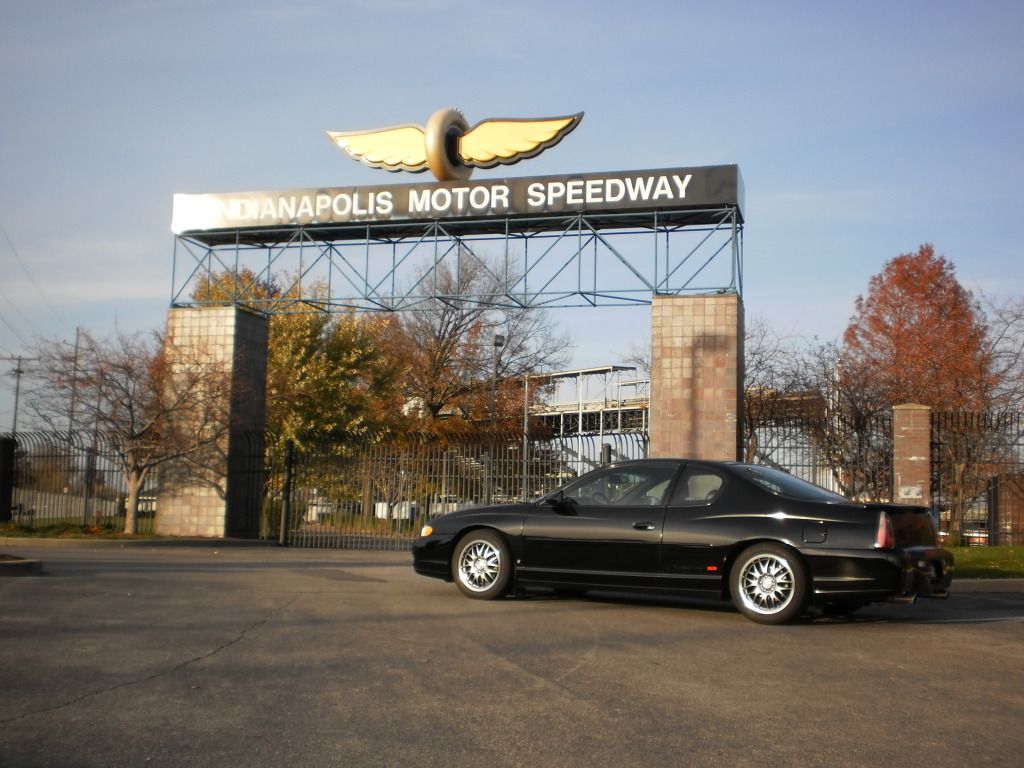 Now this is my kind of fast food place!! Hardee's in Indy!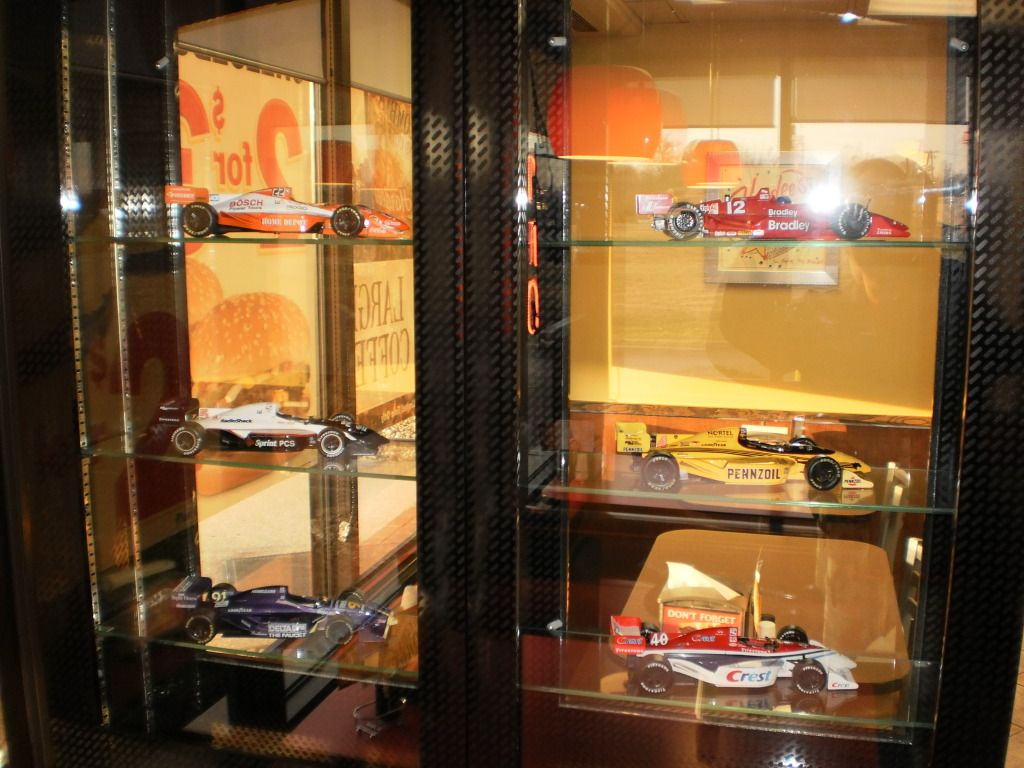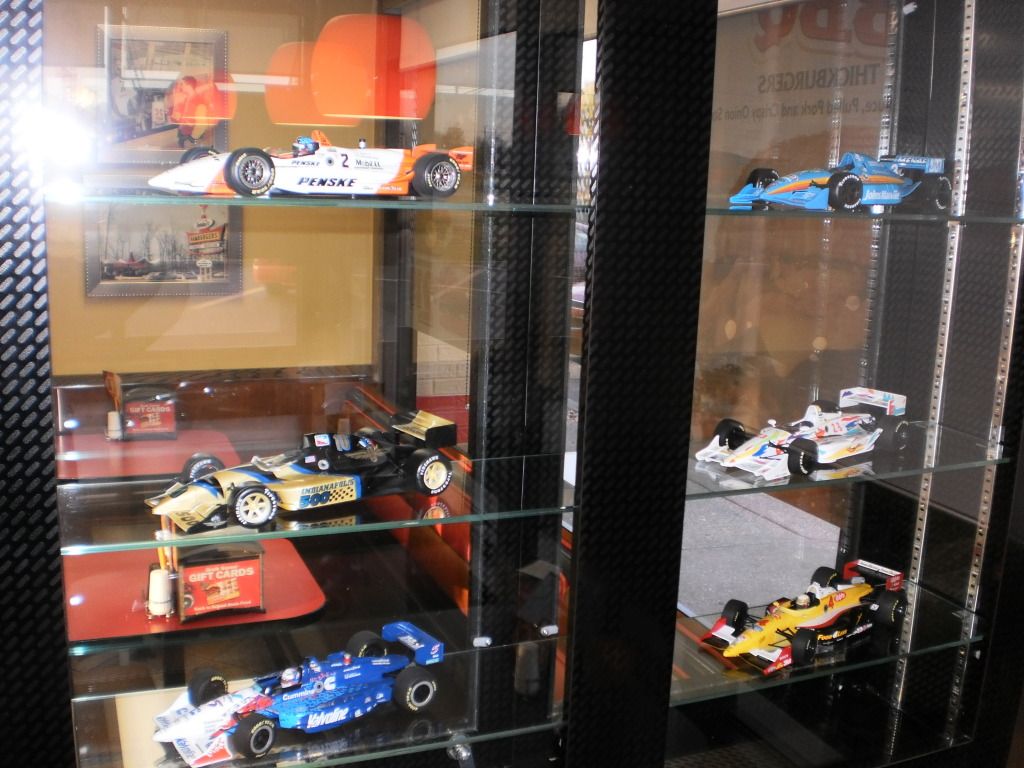 Saturday Morning, Doing what we do best!! Junkyarding!!!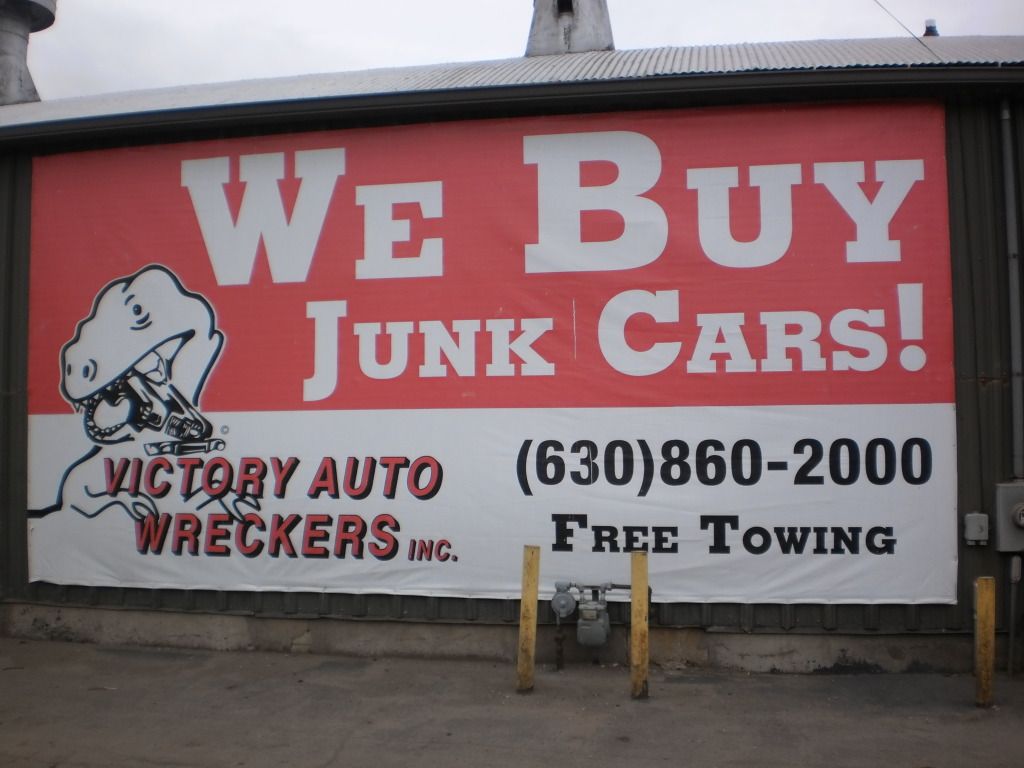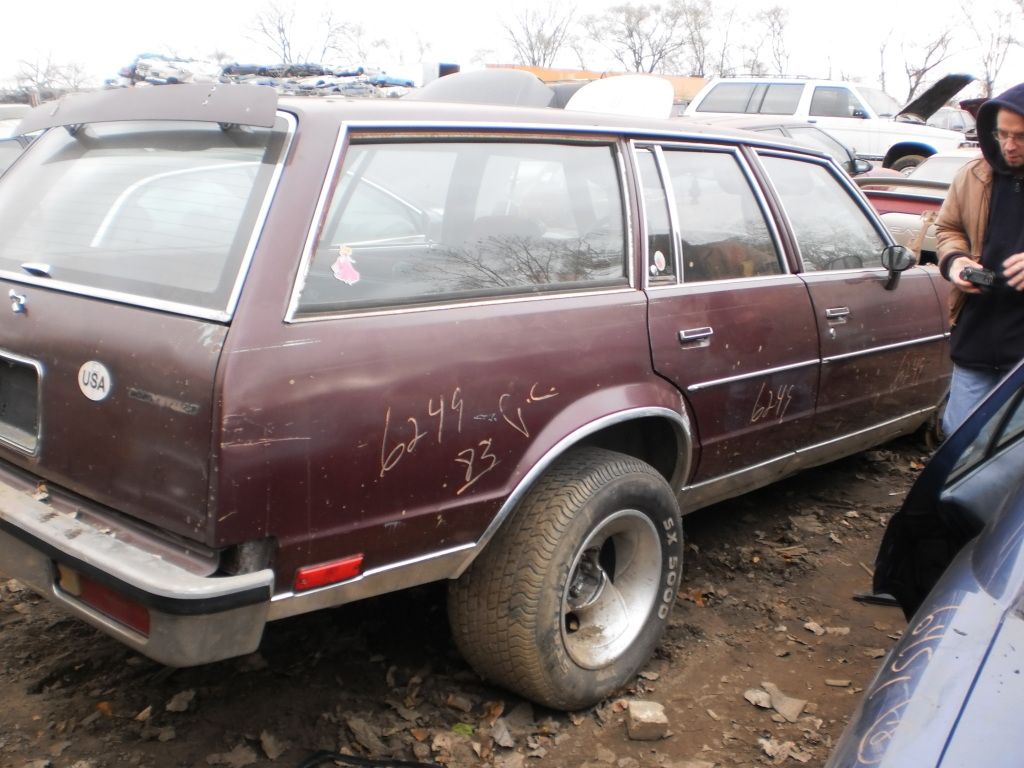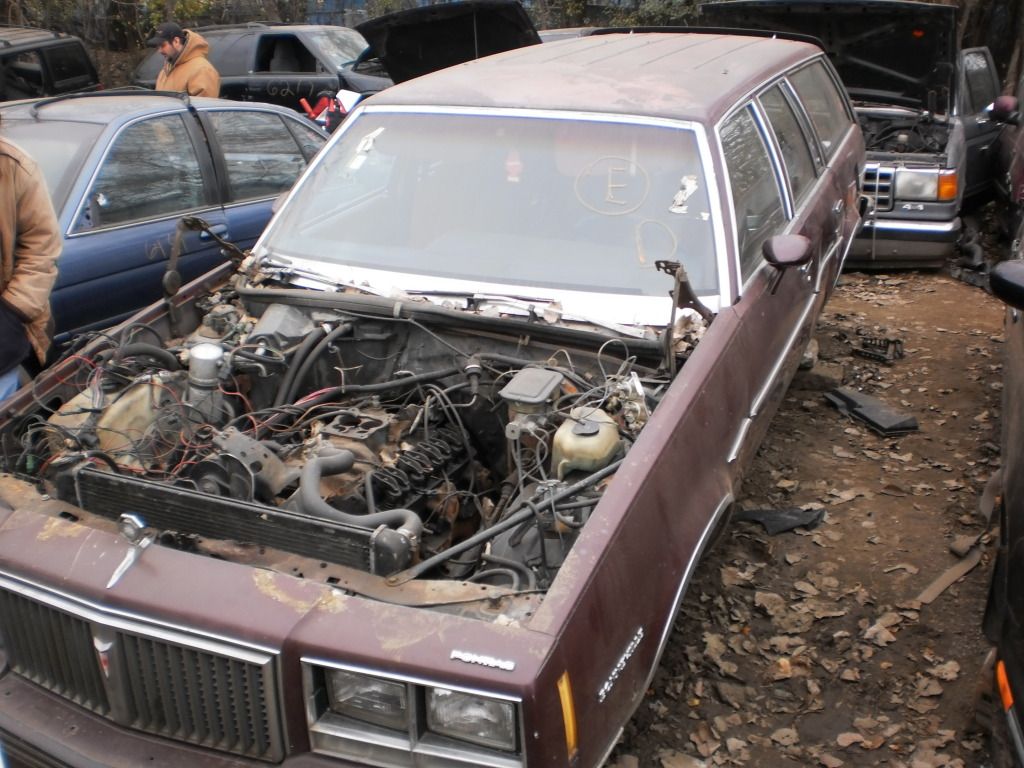 Been a long time since we have seen a Mustang II in the yards. It was a whole car when we got there, but a group of guys stripped the front clip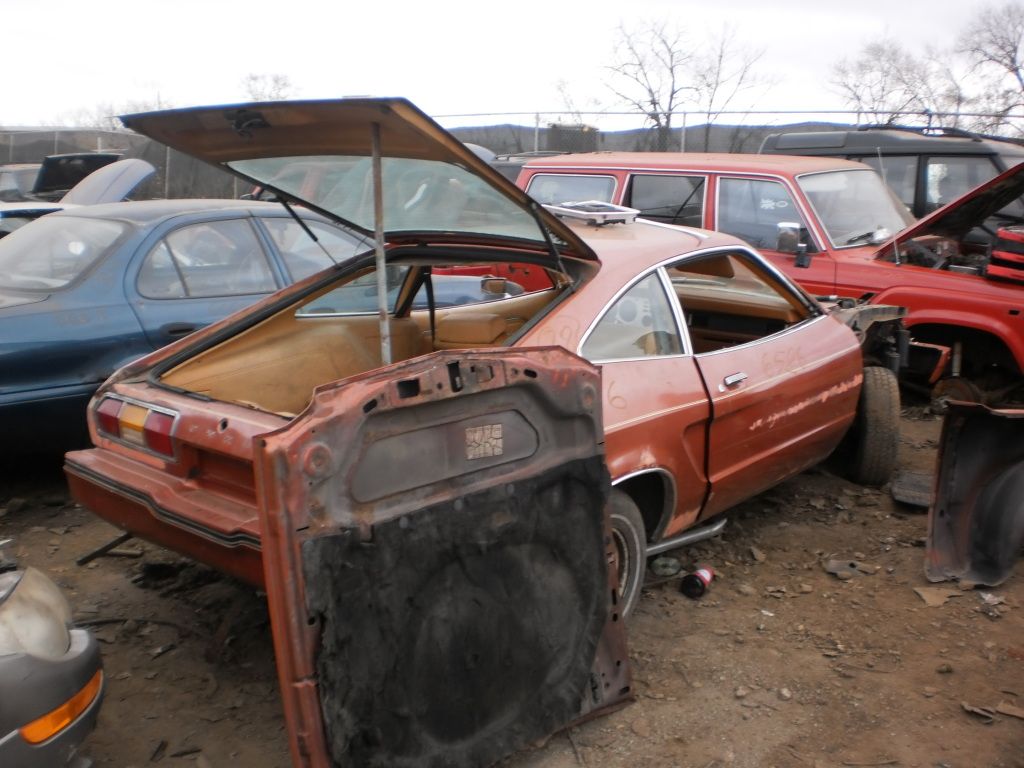 Coupel of 5th gens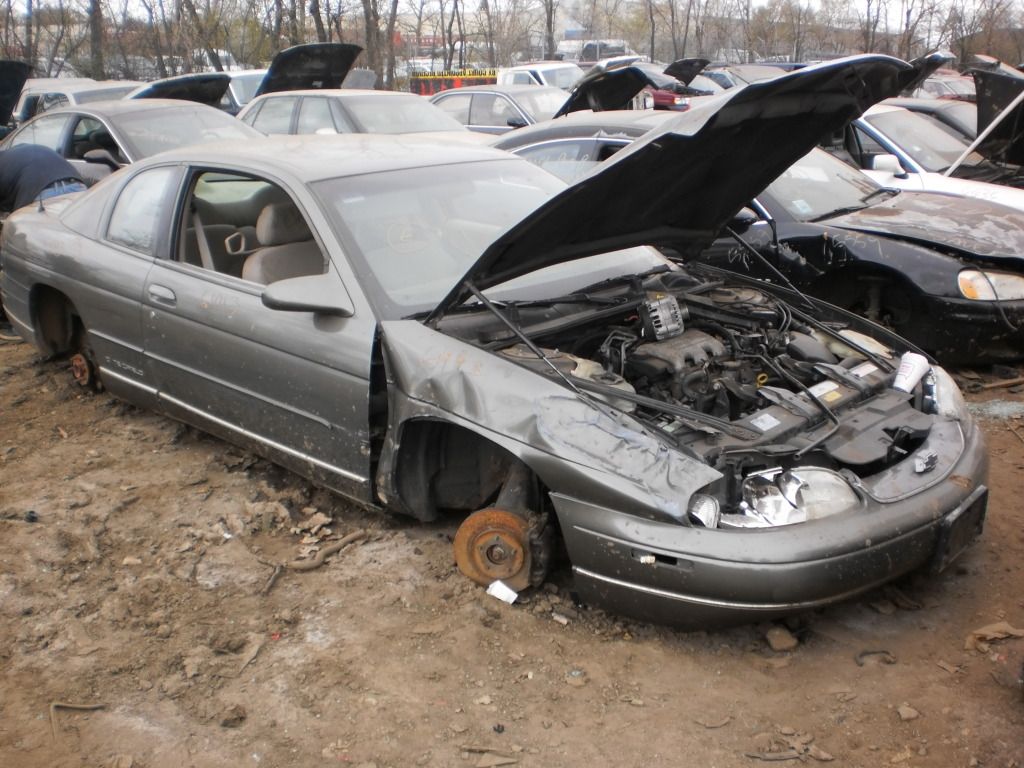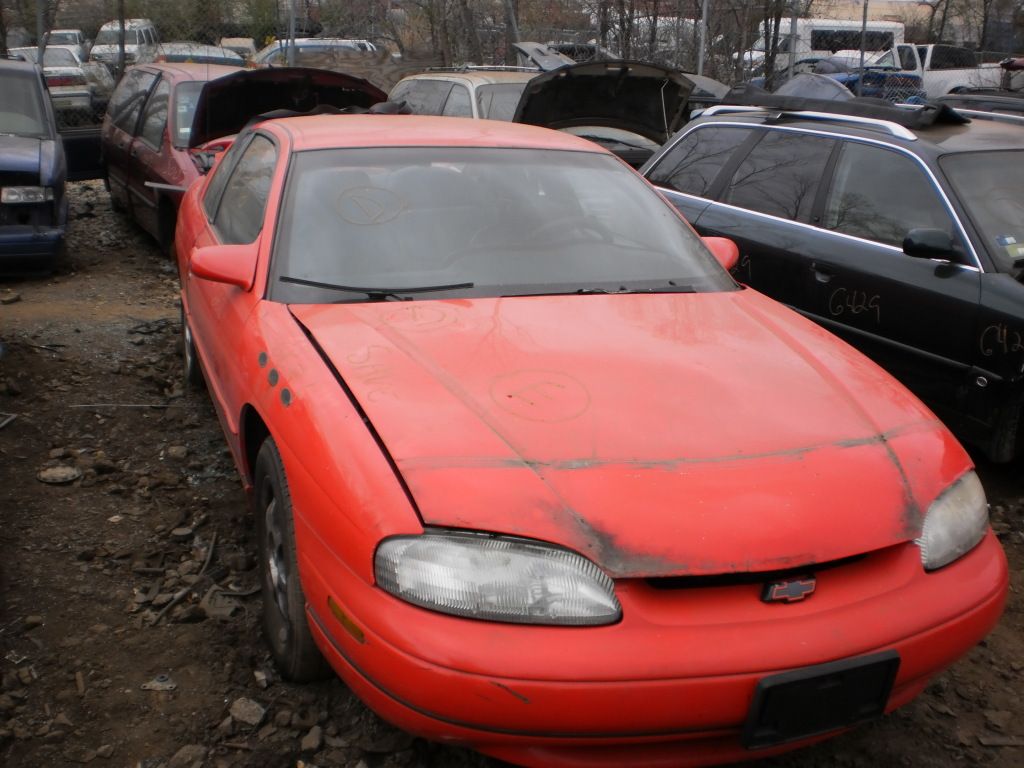 Cadies, Cadies, Cadies!!!!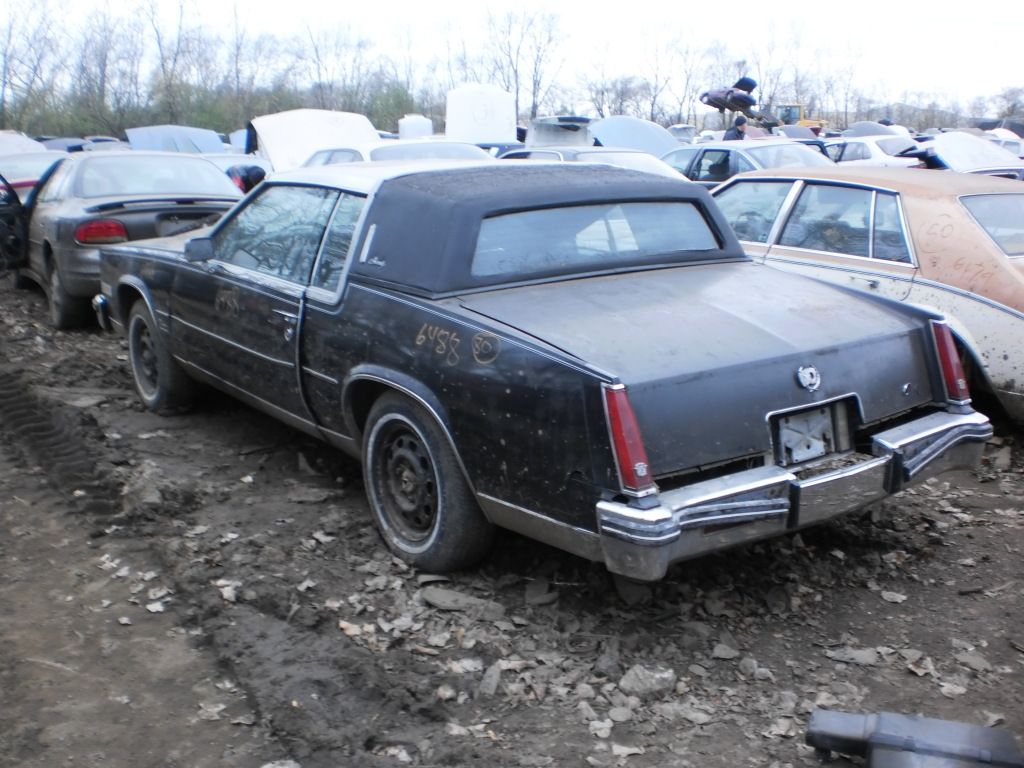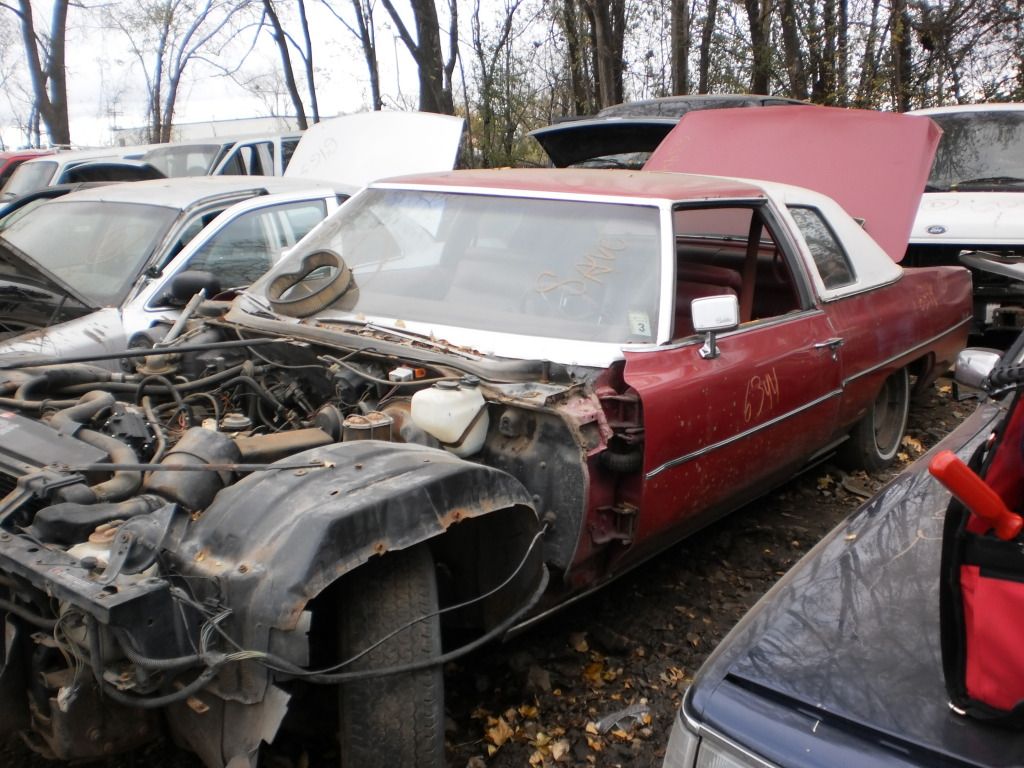 Not 1...
But 2 Cadillac Sevilles!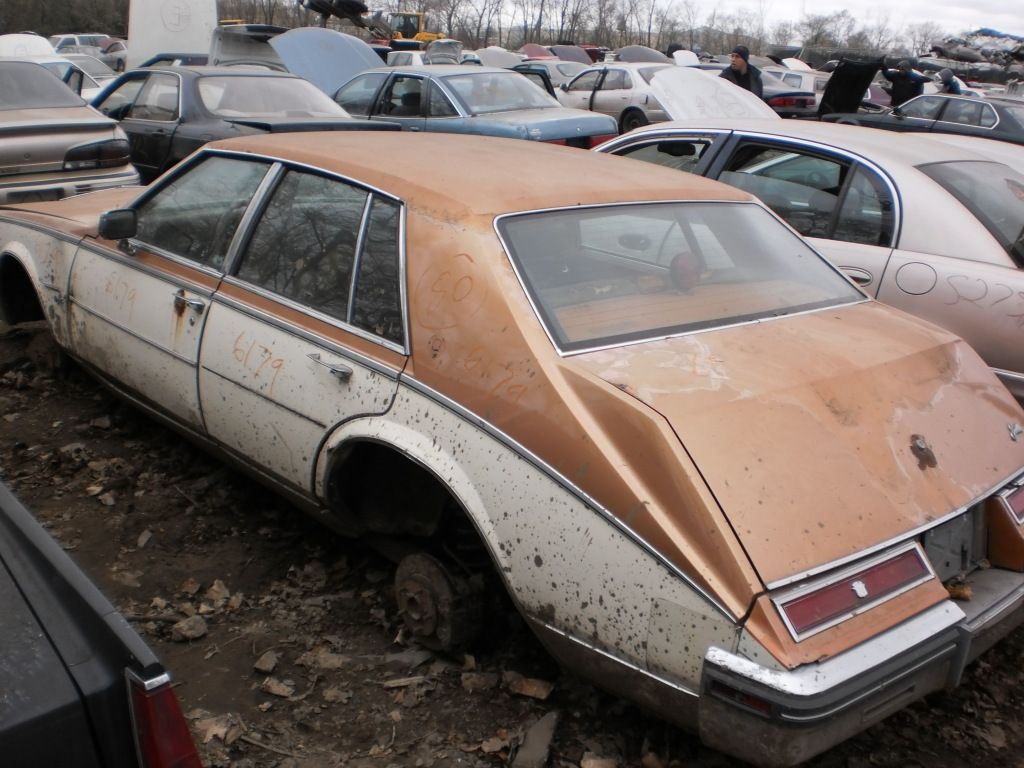 I hope he brought that in with him....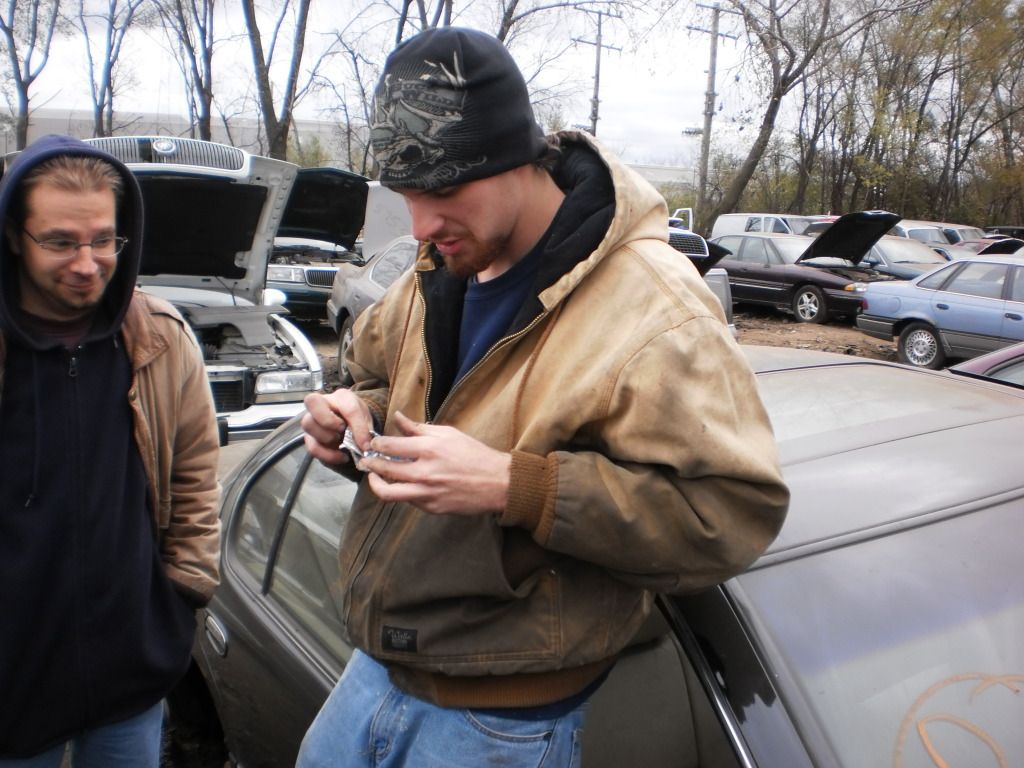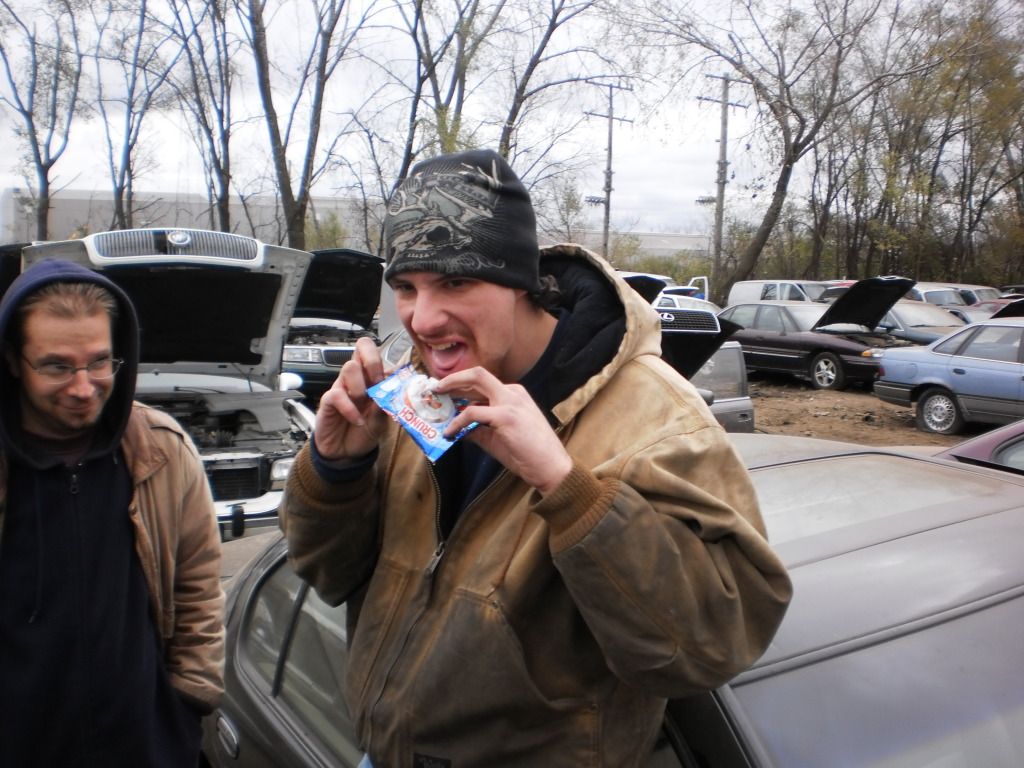 Lots of Texas cars up North....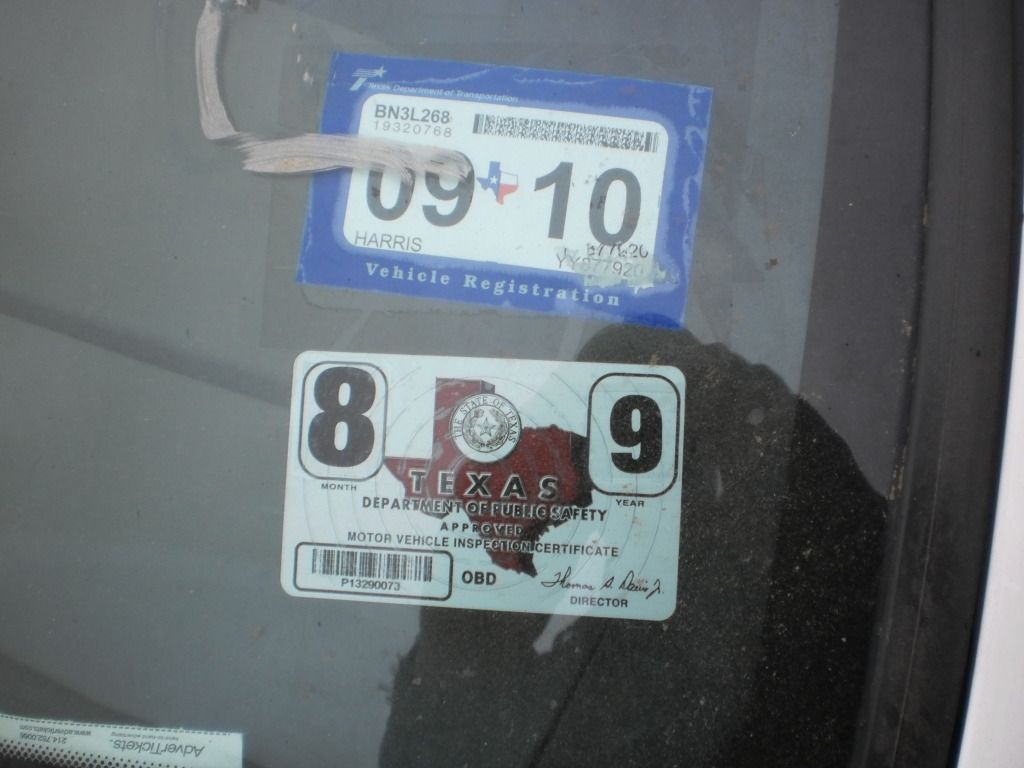 Yes, that is a carrage top on a camaro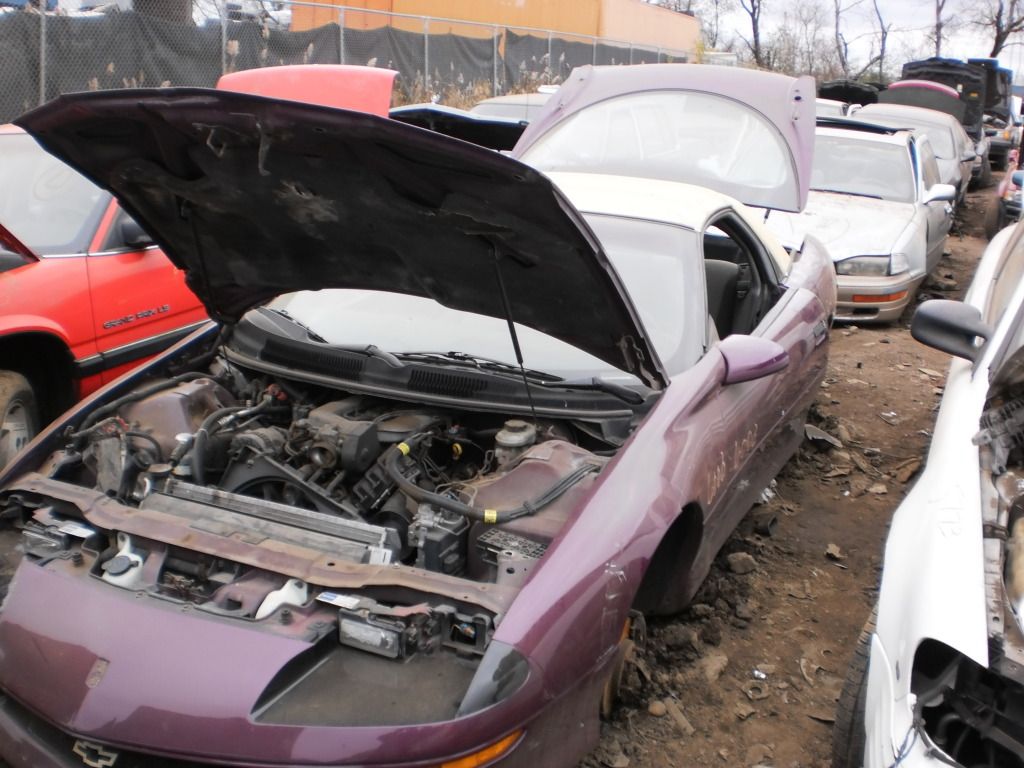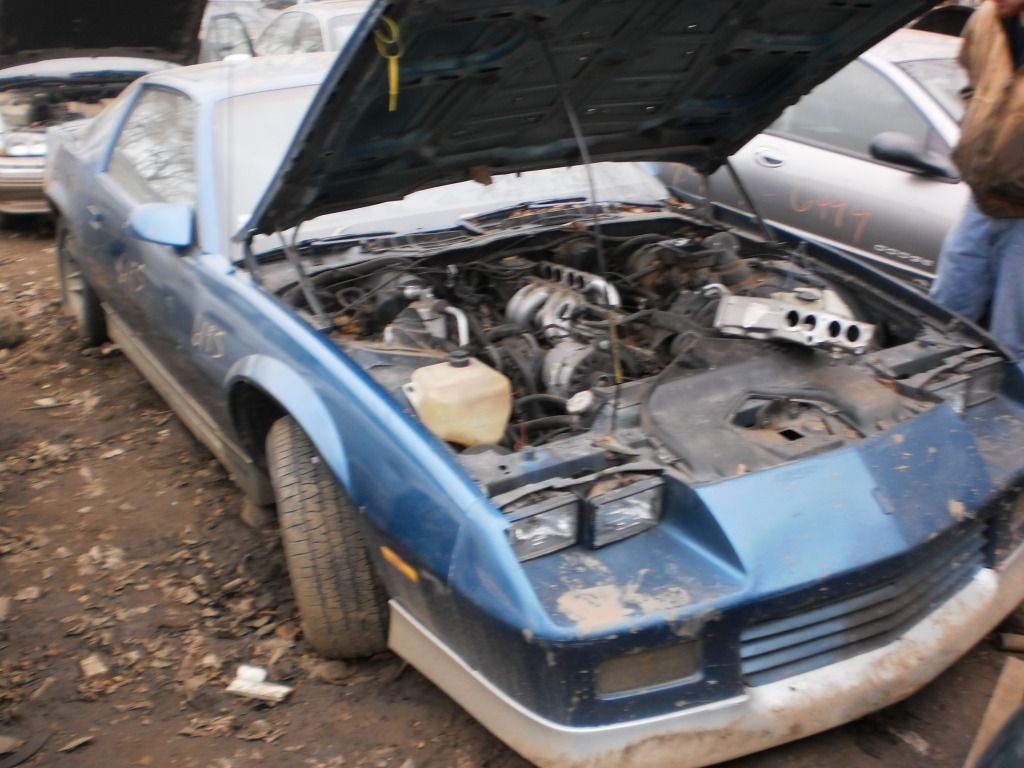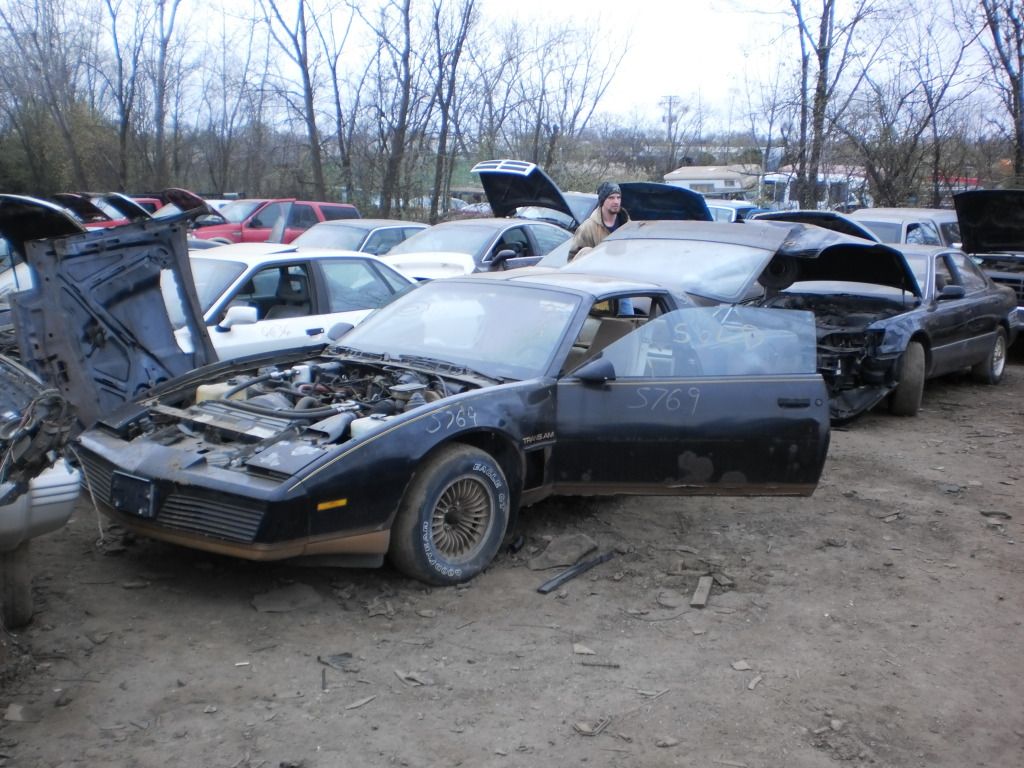 What the hell is YOOPER BAIT????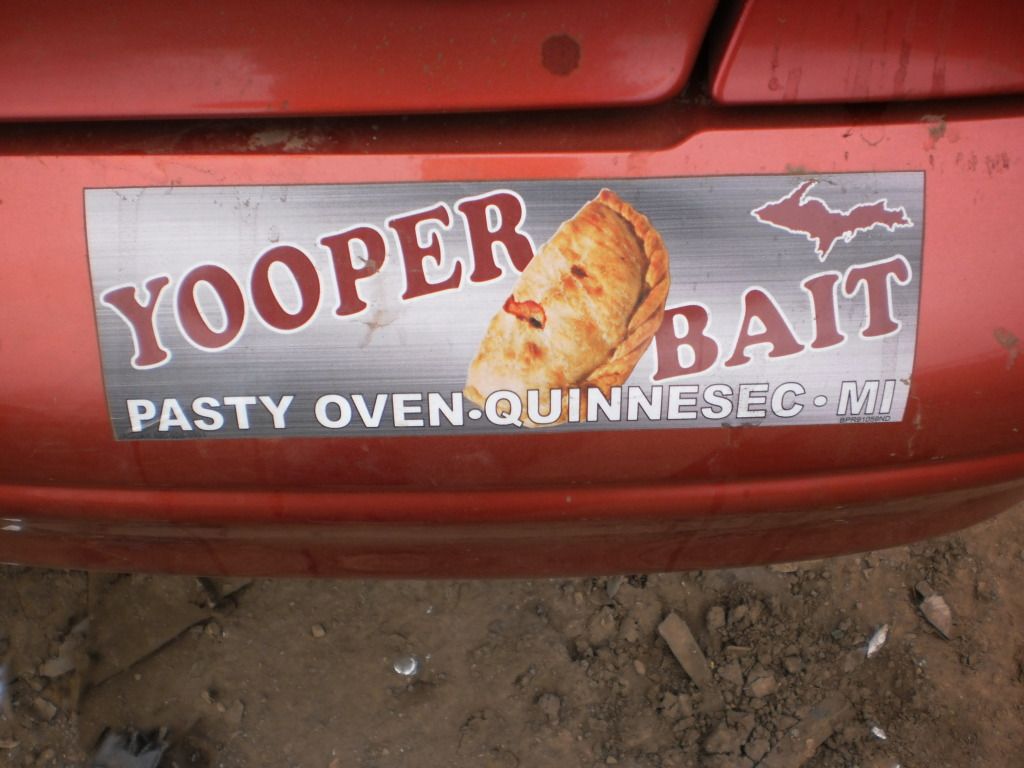 We dubbed this AREA 51, There were gaurd dogs and chained fences keeping us out, But we can see why....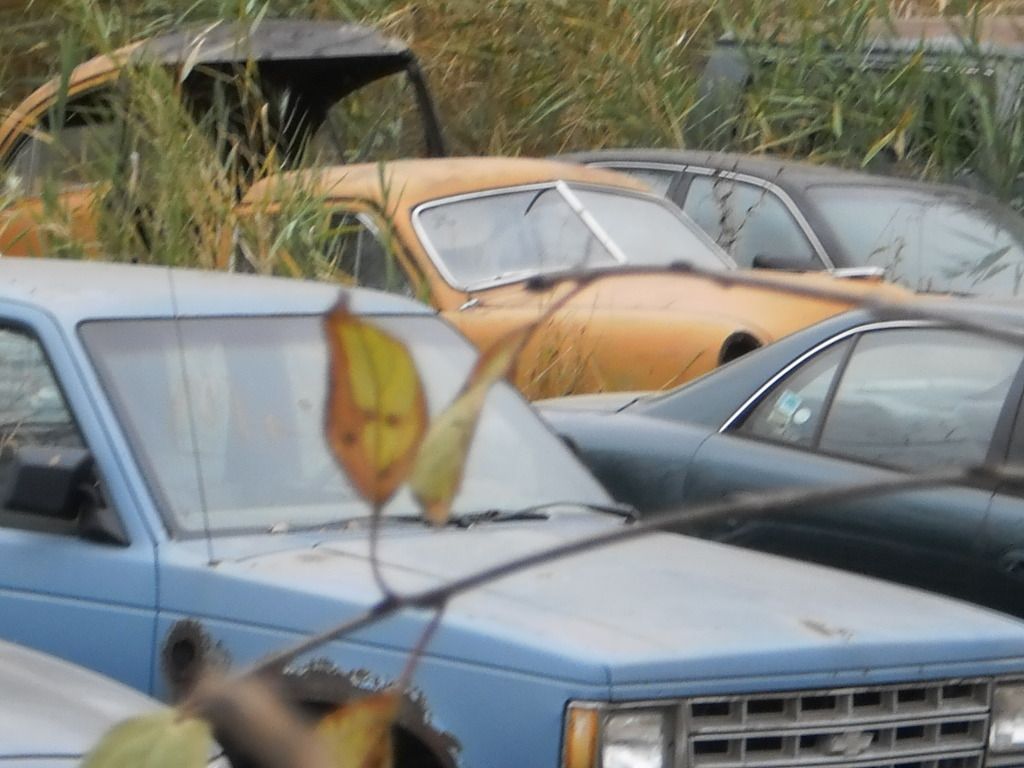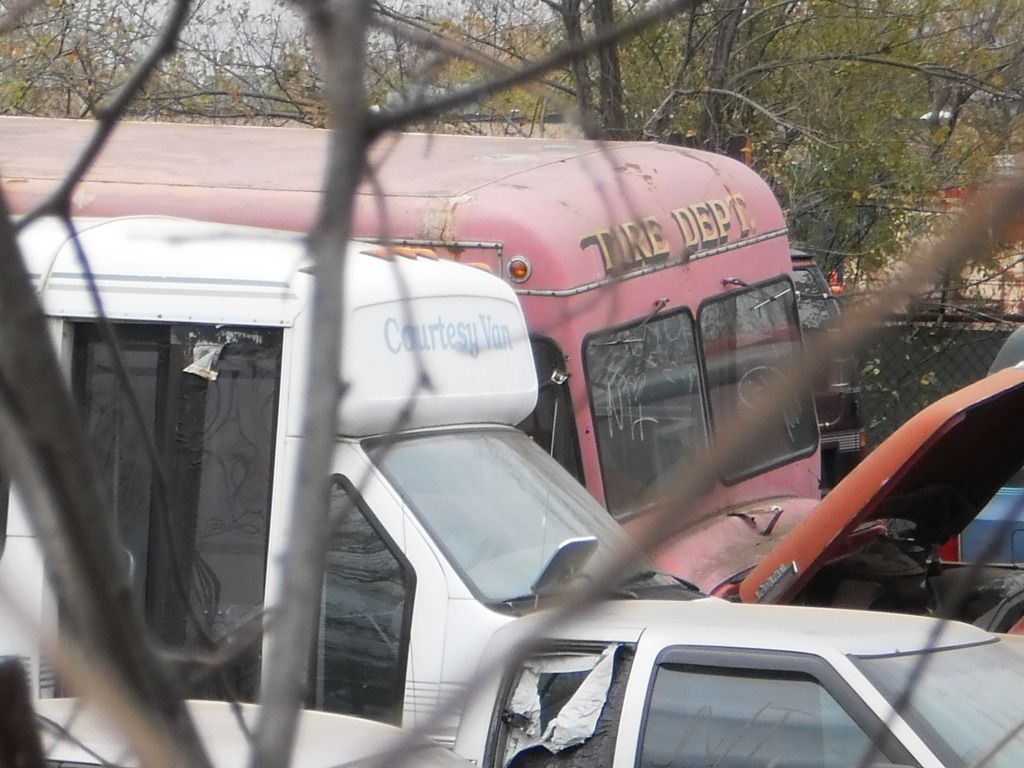 And here is the shocker of the day! We could not believe this was in there!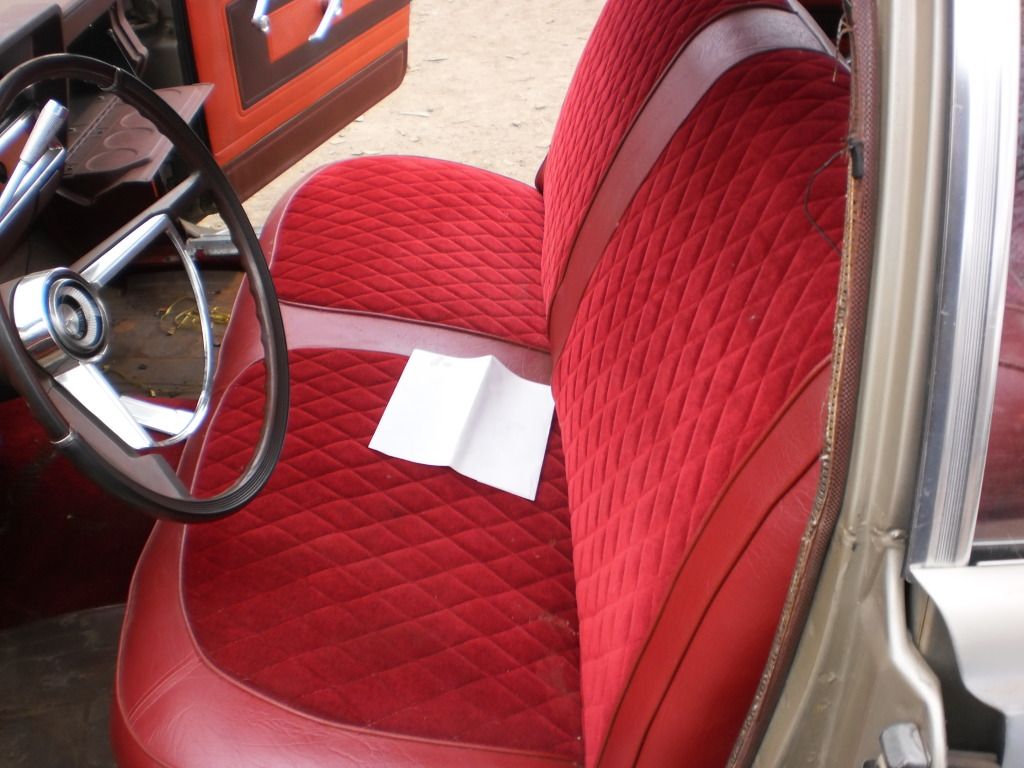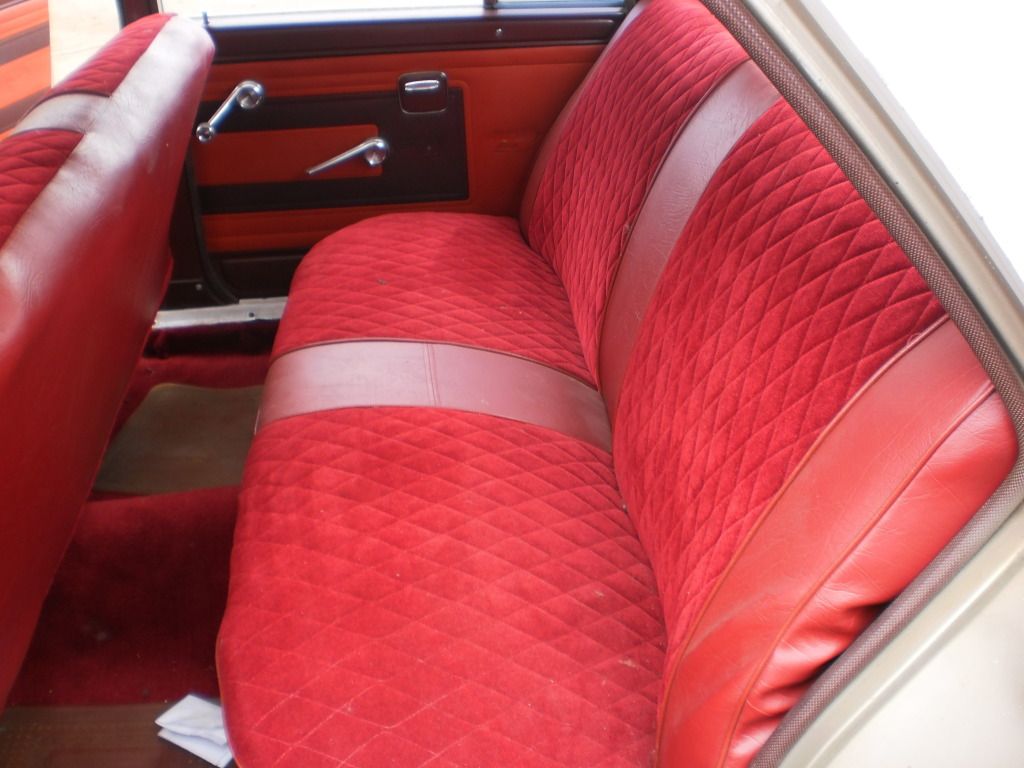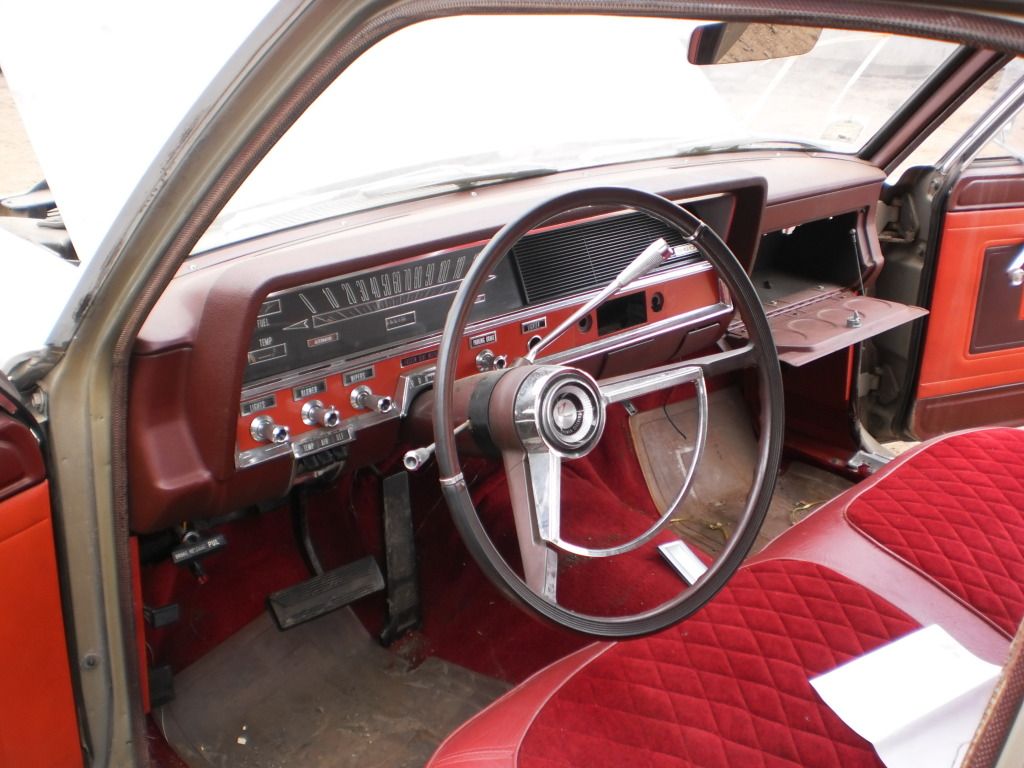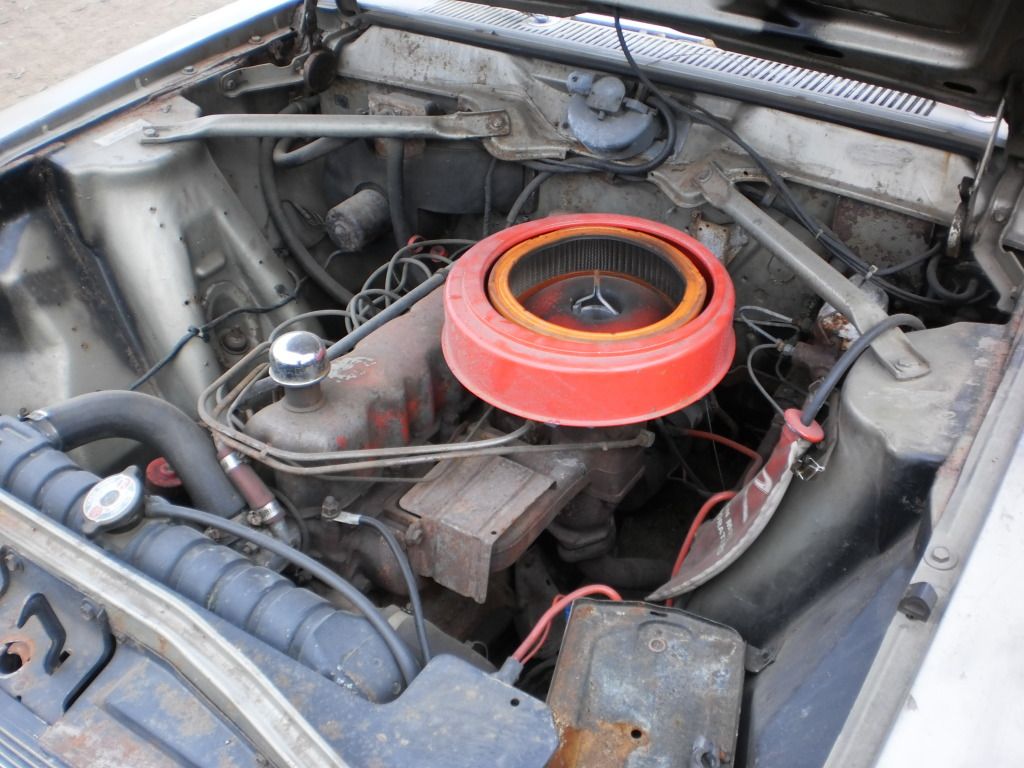 I really loved this car!!! Too bad we couldn't have broght it home with us!
Time to feed the Masses!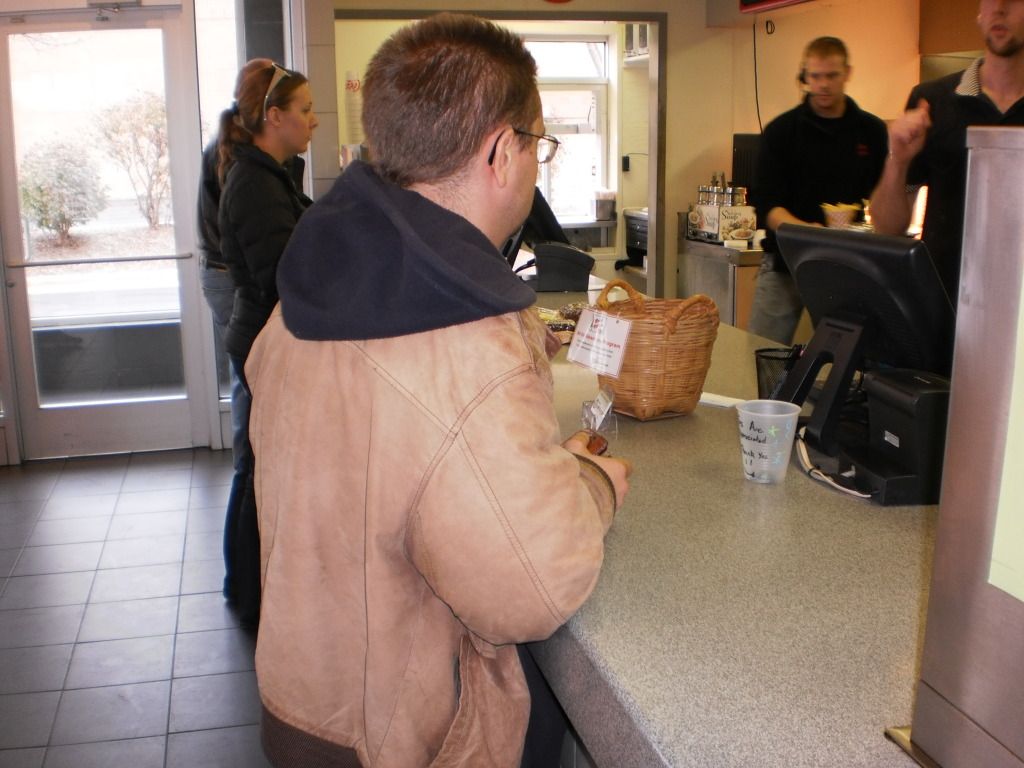 Got to check out Cort's rides. The new Caprice is clean! and rides like a dream!!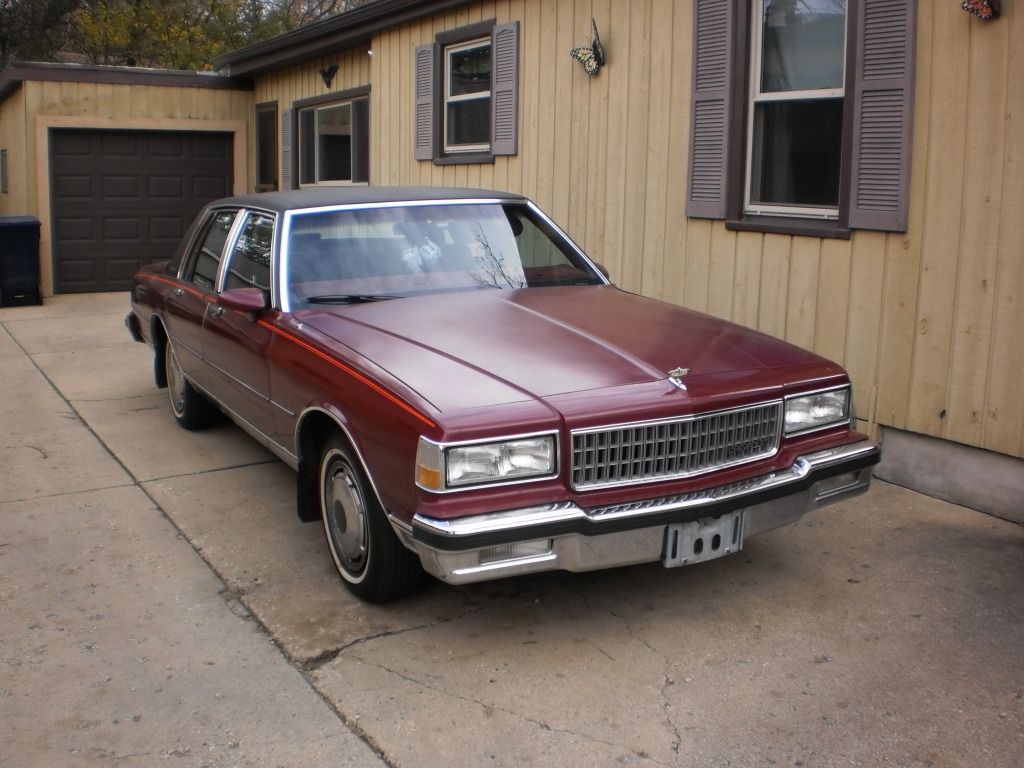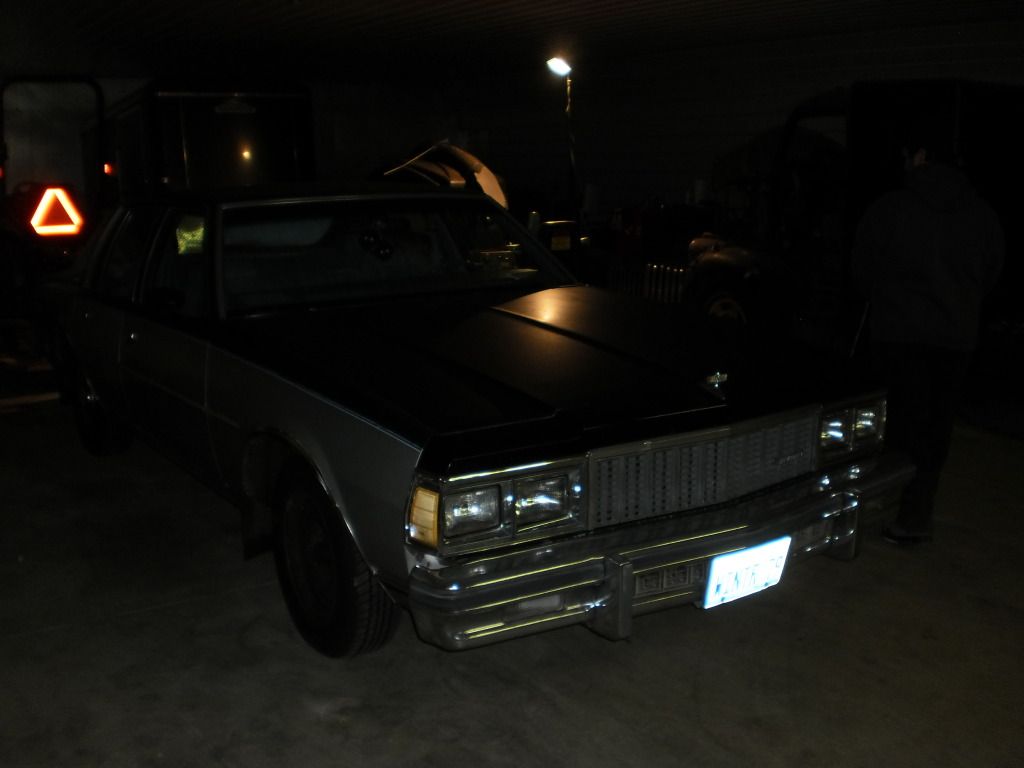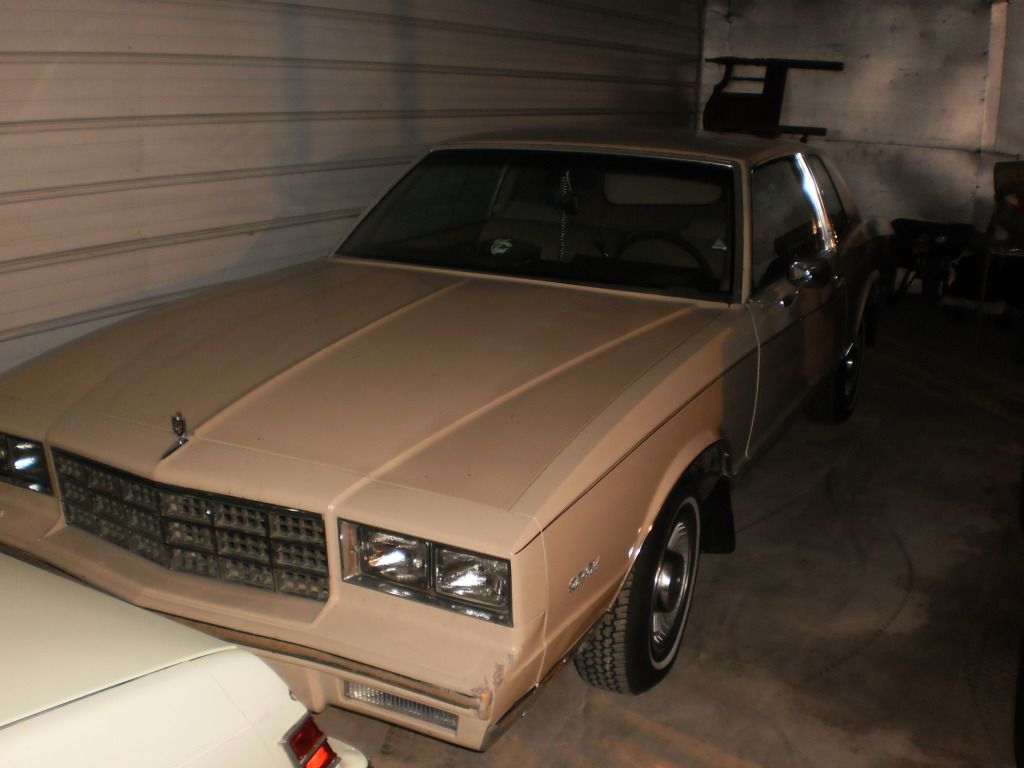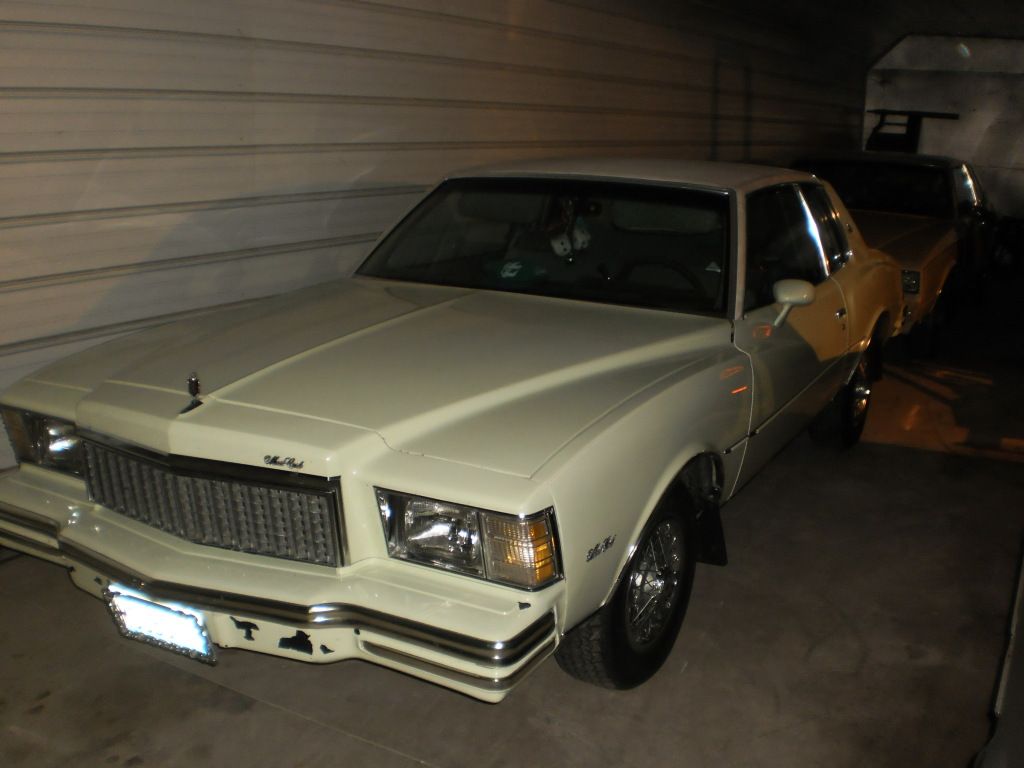 Plus a few other projects that were stored there too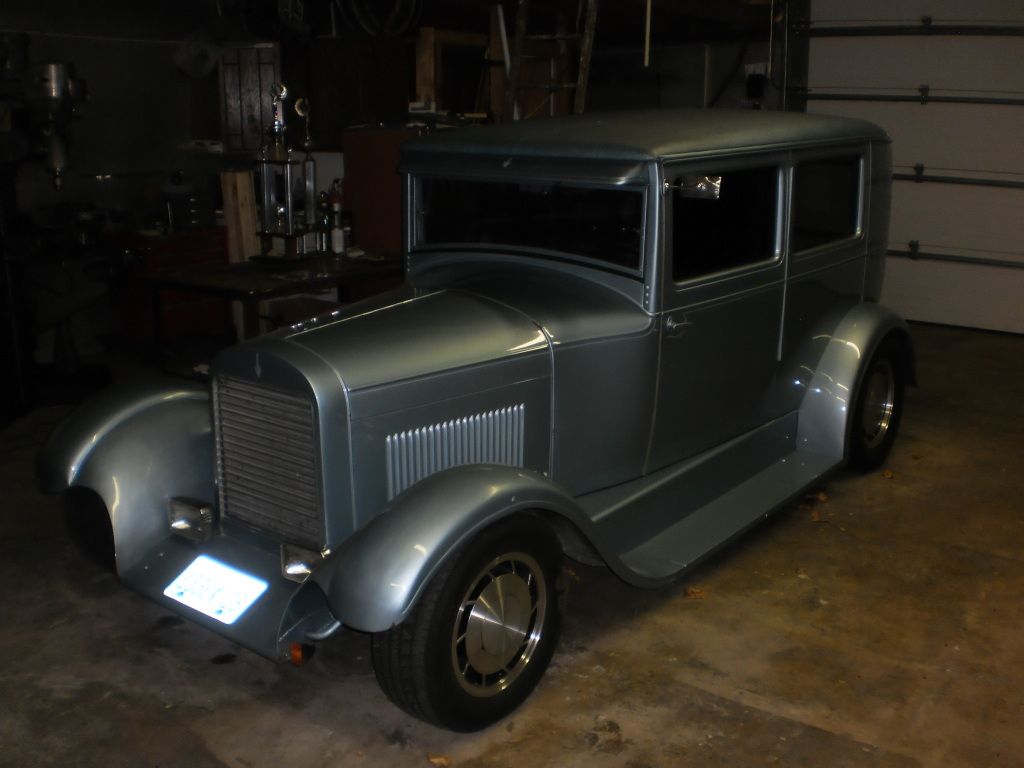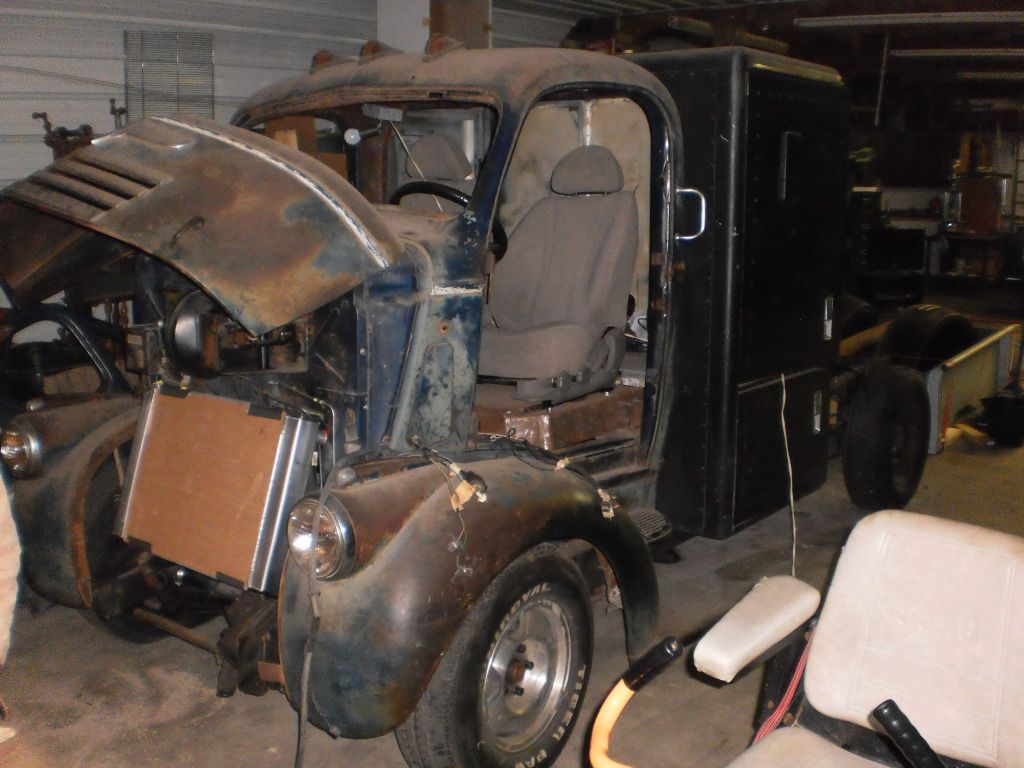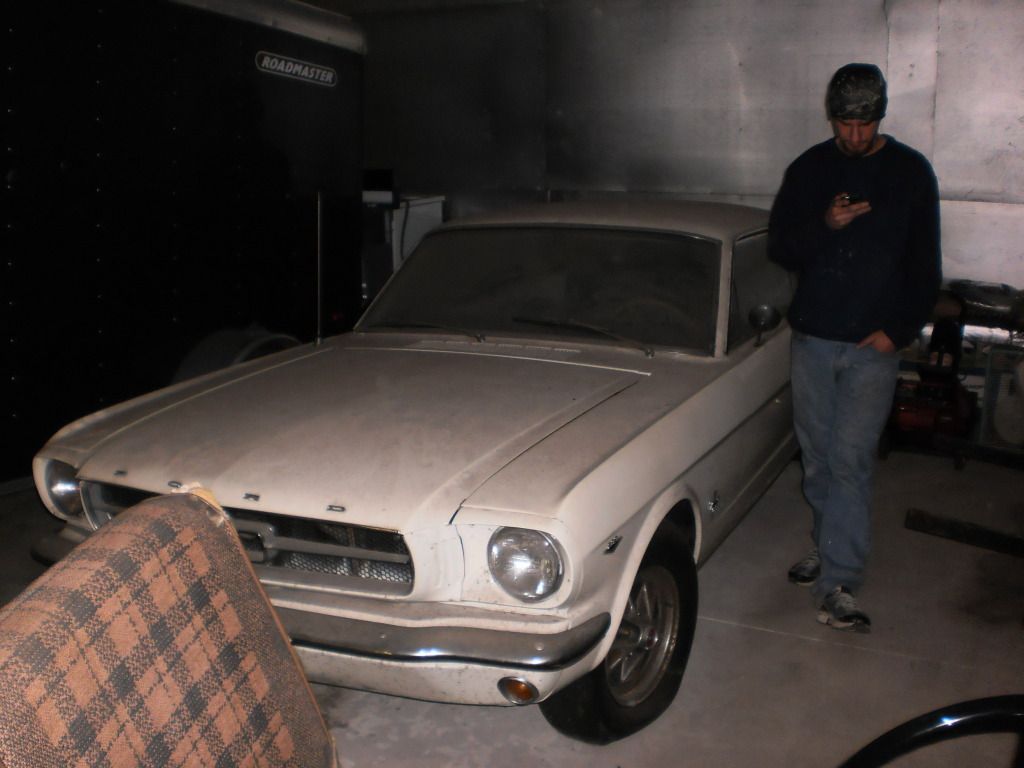 Riverboat gambling anyone??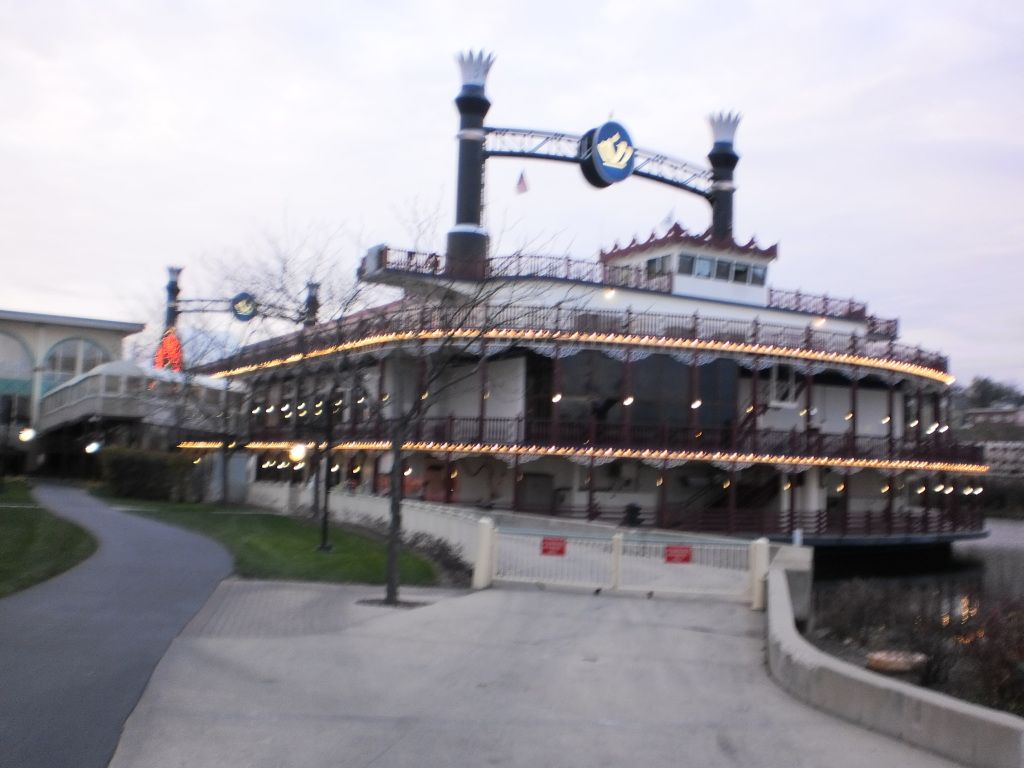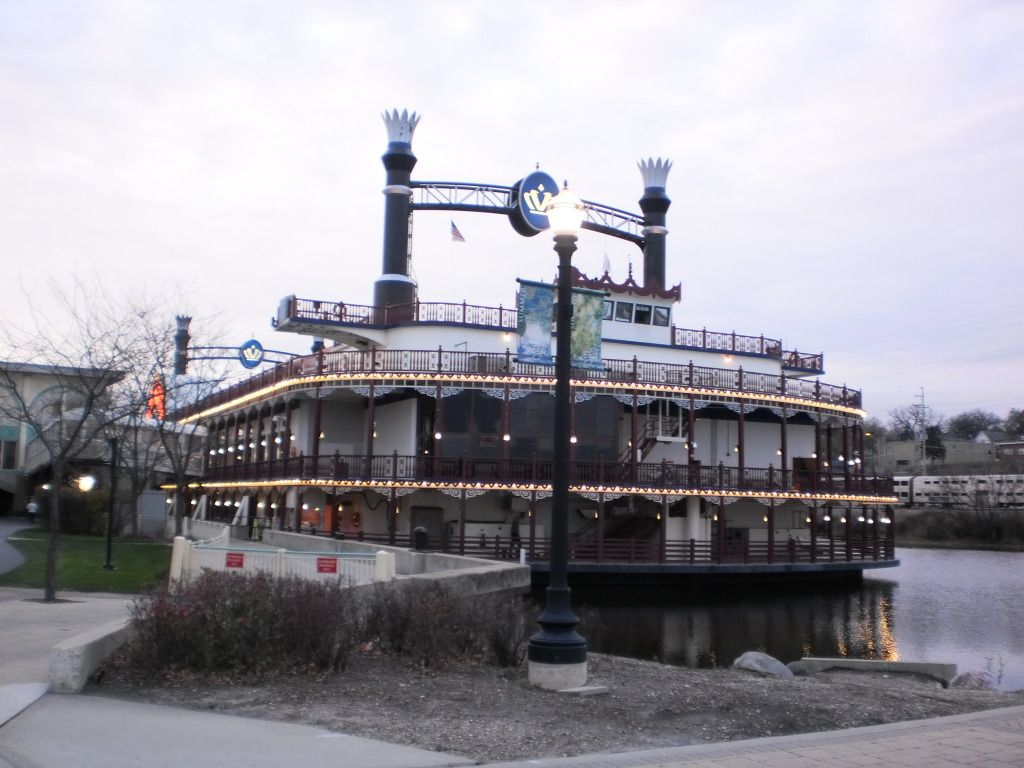 Went to dinner with Cort and the Colonial Cafe. The food was good, but the company was better!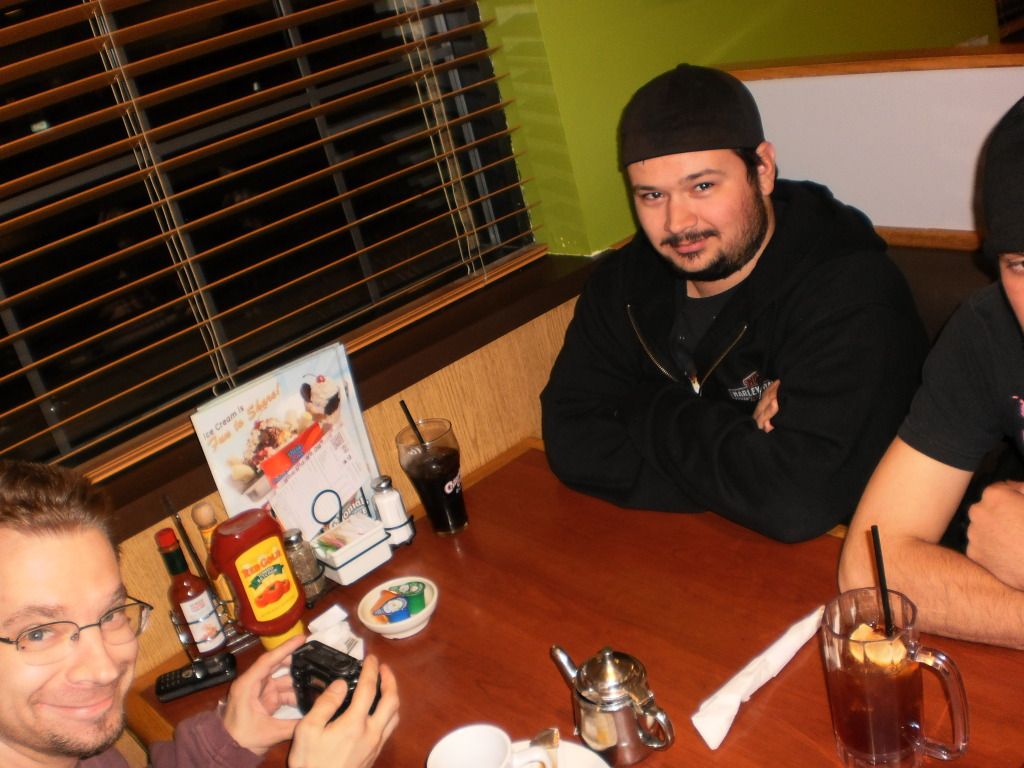 They really like cows...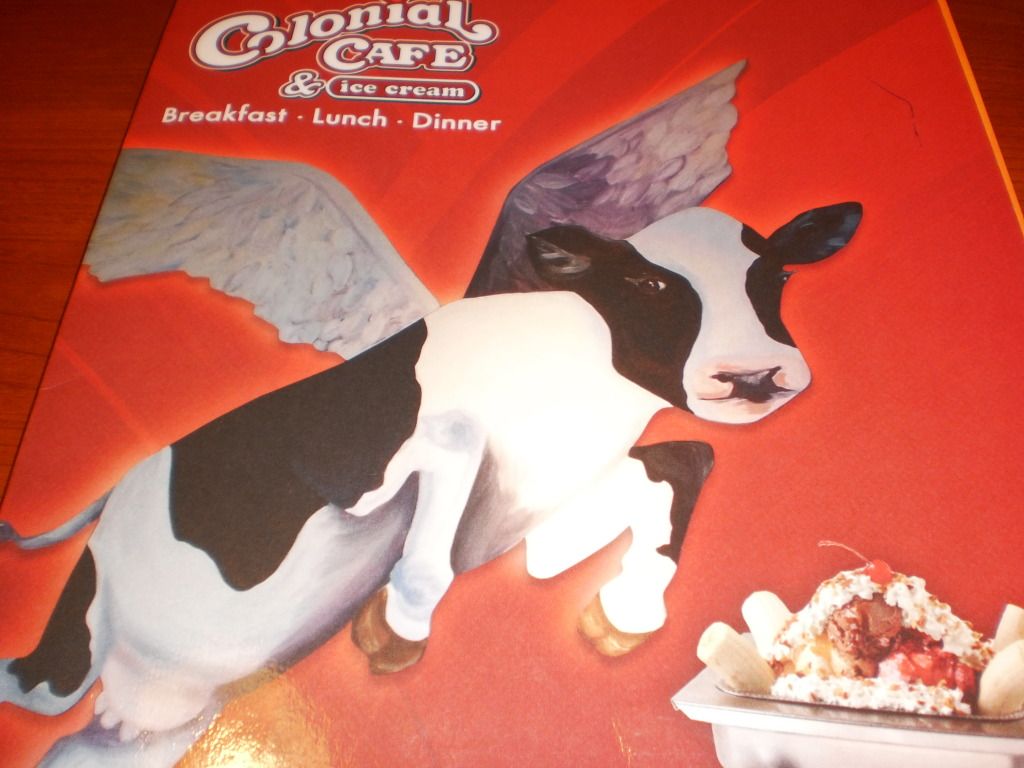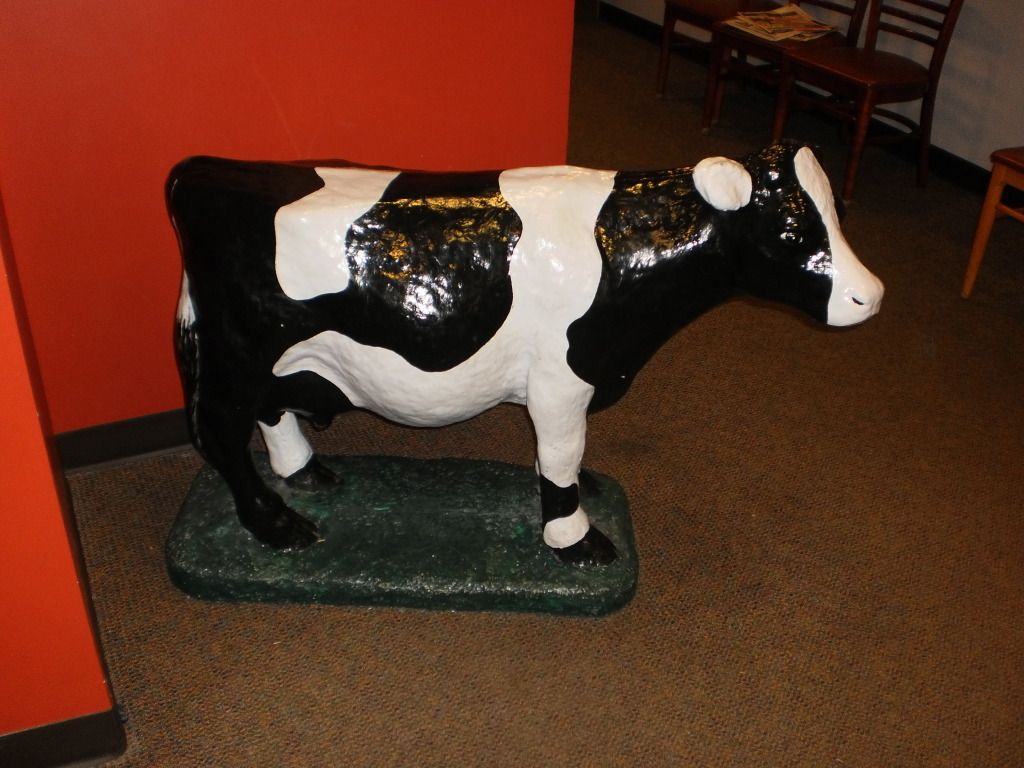 Back at the hotel,thanks to Keith, The boys had dates for the evening.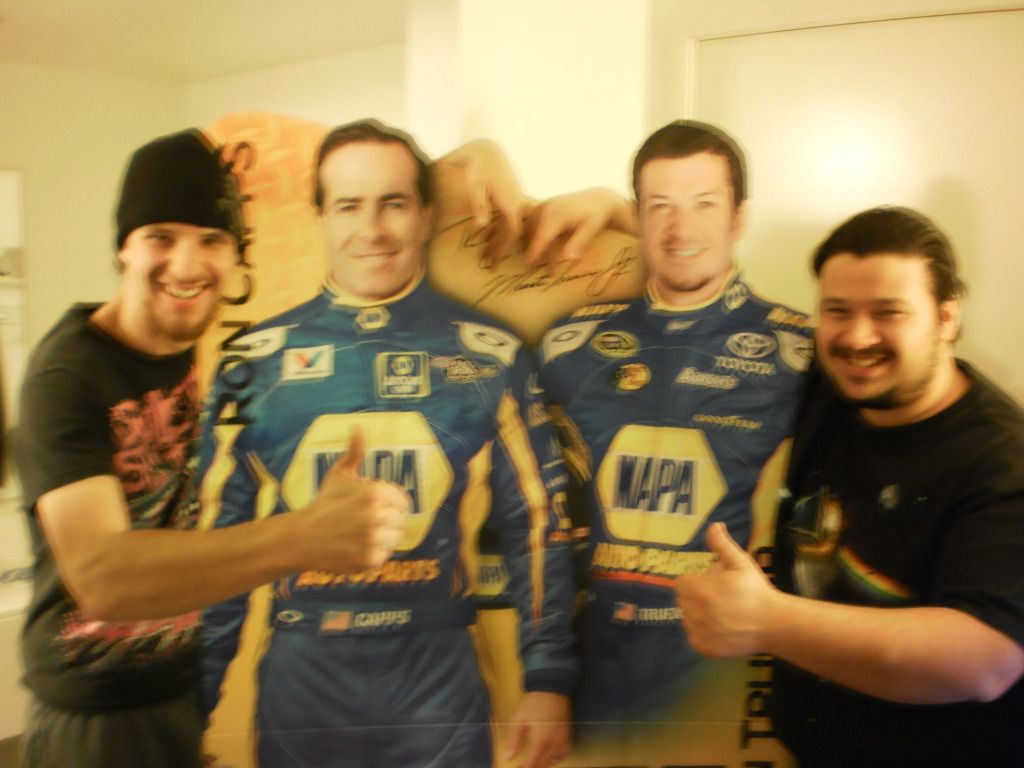 Sunday Morning, We hit the road and after about an hour fo driving, we came across Chicagoland Speedway looming in the distance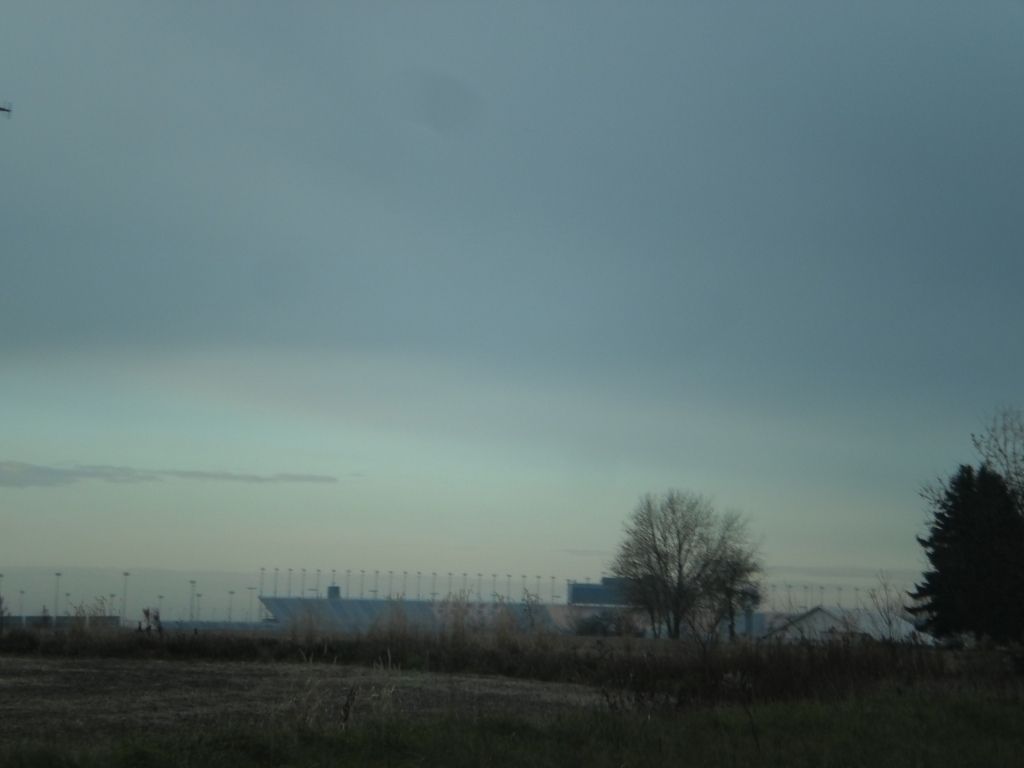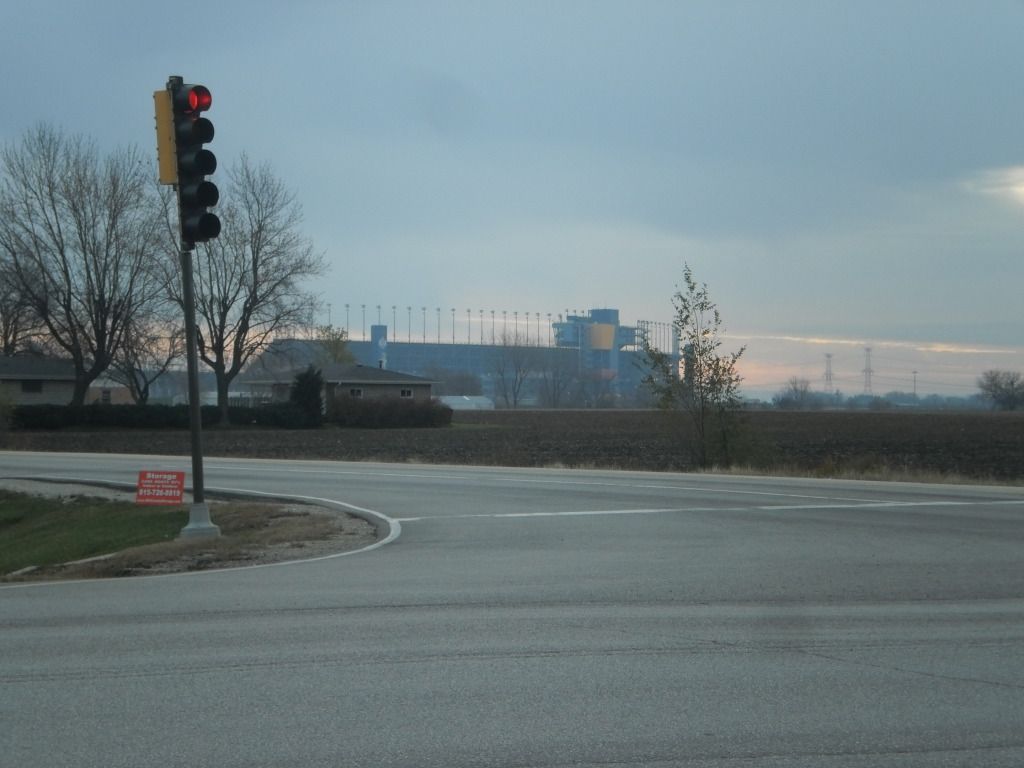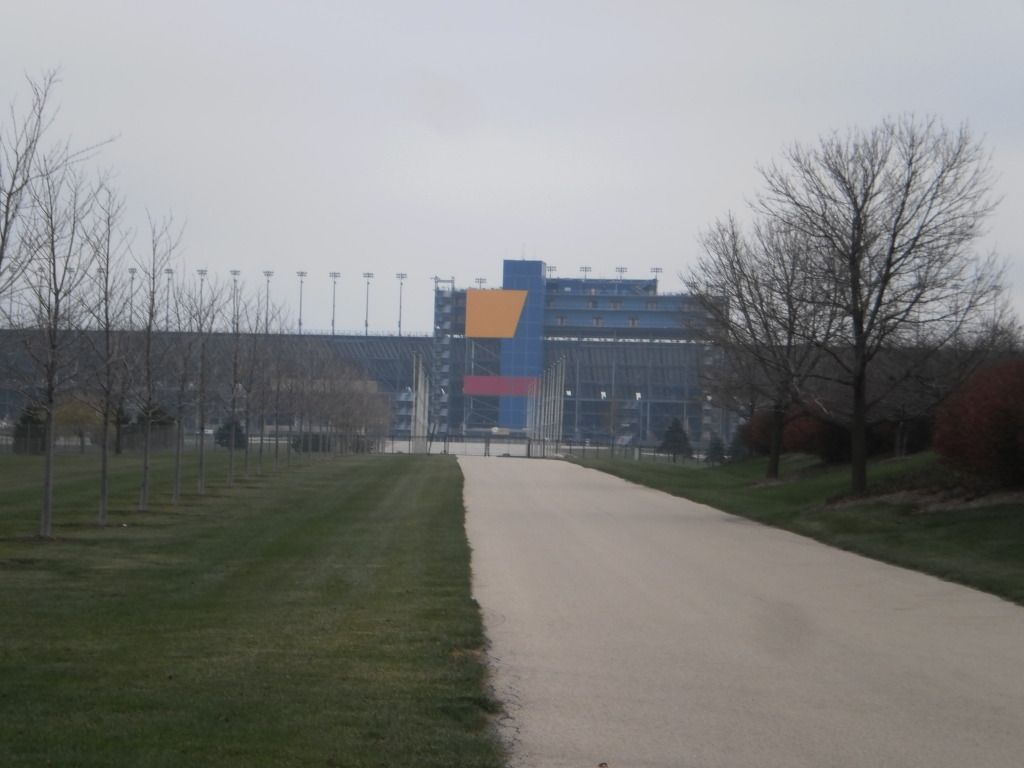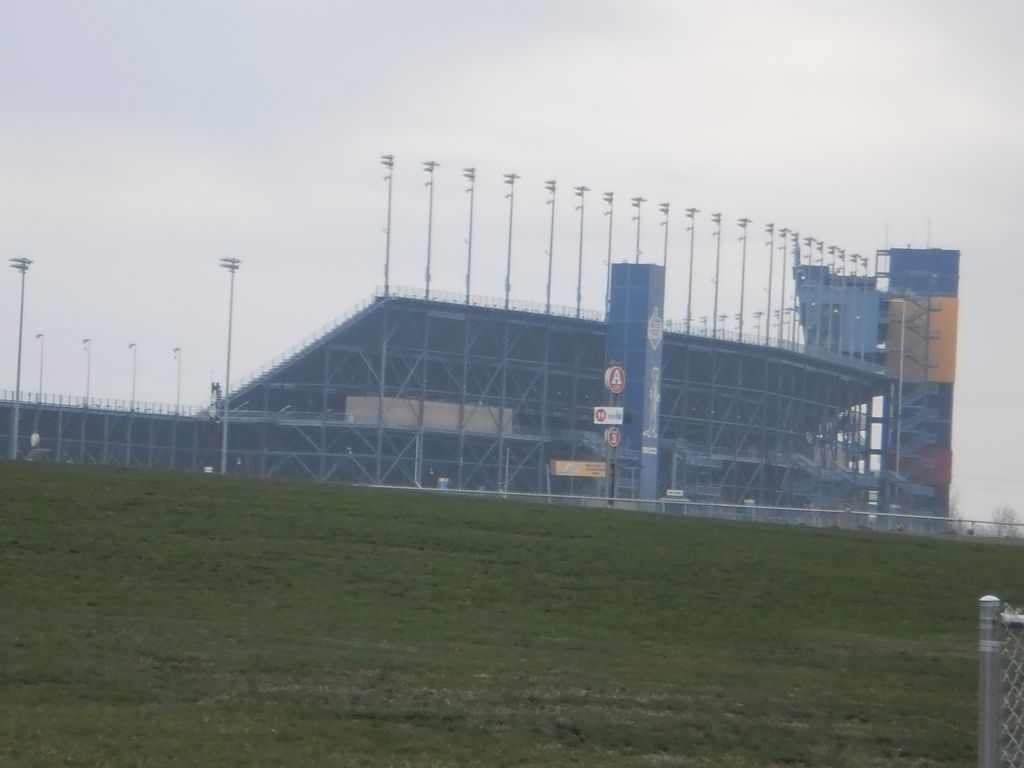 the Coolest Fire Department ever!!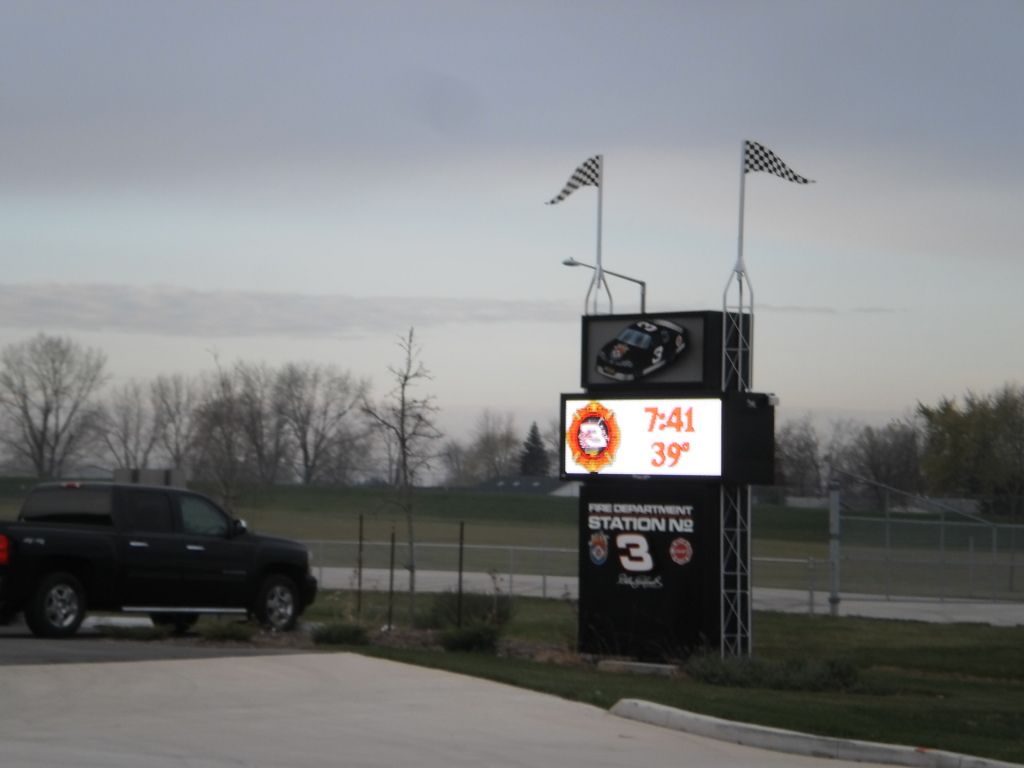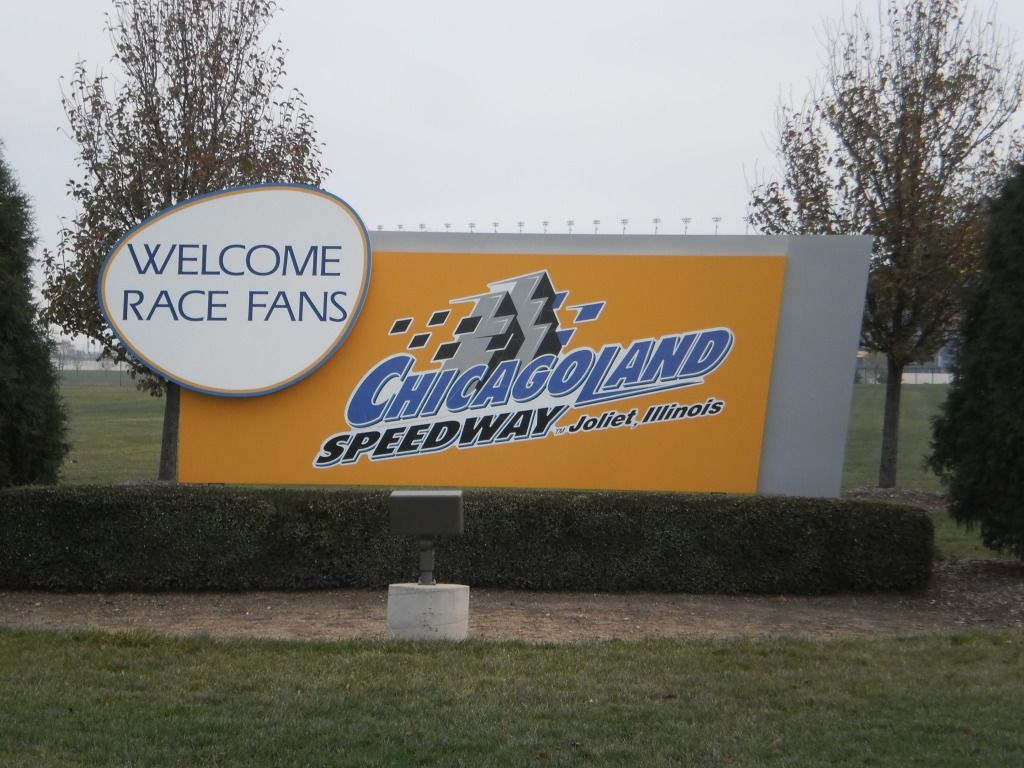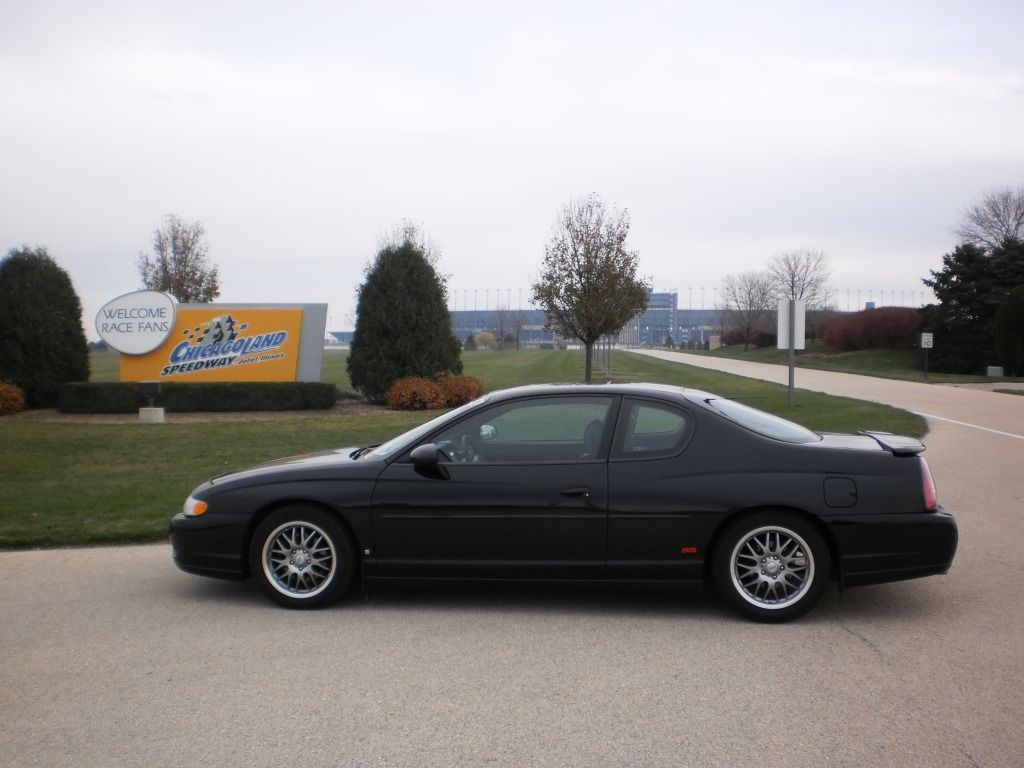 And a surprise to us was Route 66 Raceway was literally right across the street!
But sadly, it was recessed and we couldn't get any good pics.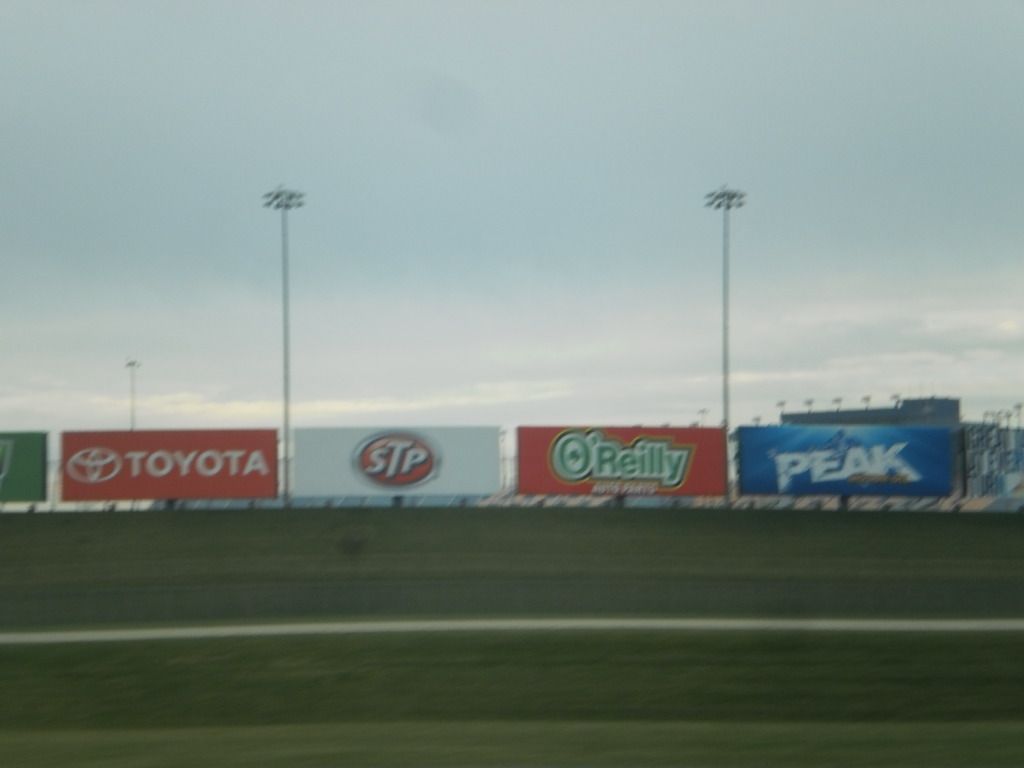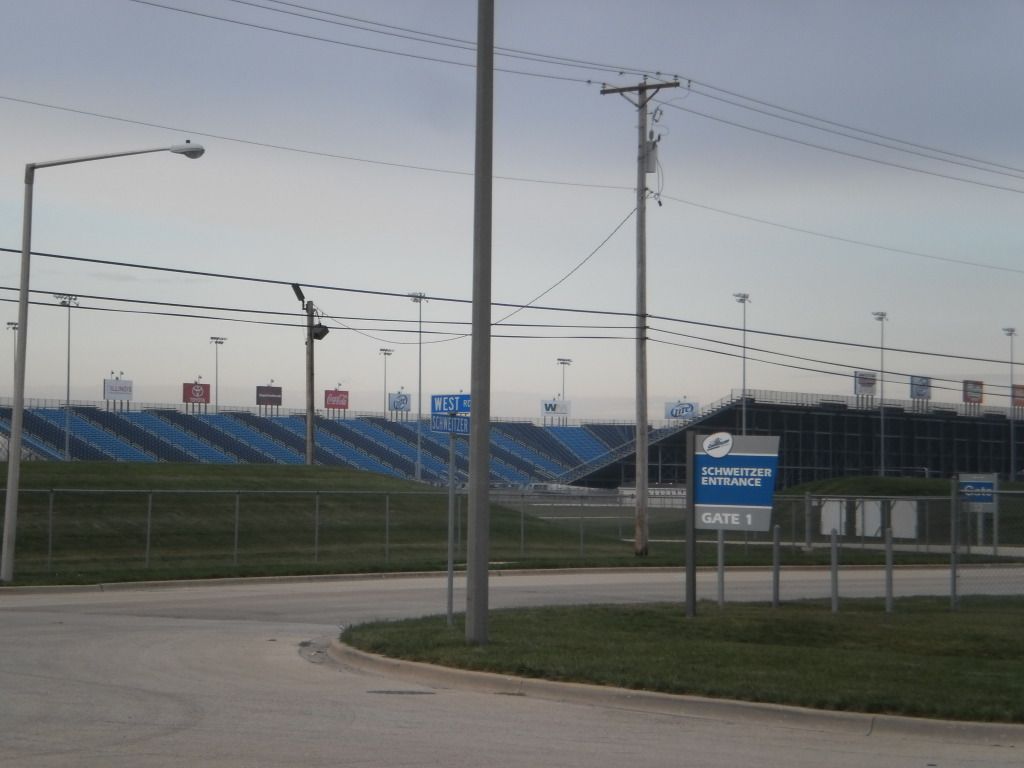 Still, really cool to check out.
Then back on the road!
Michigan International Speedway! This track was cool! The main road went straight through the track grounds. Unfortunatley, we couldn't drive around the track, but still worth the stop.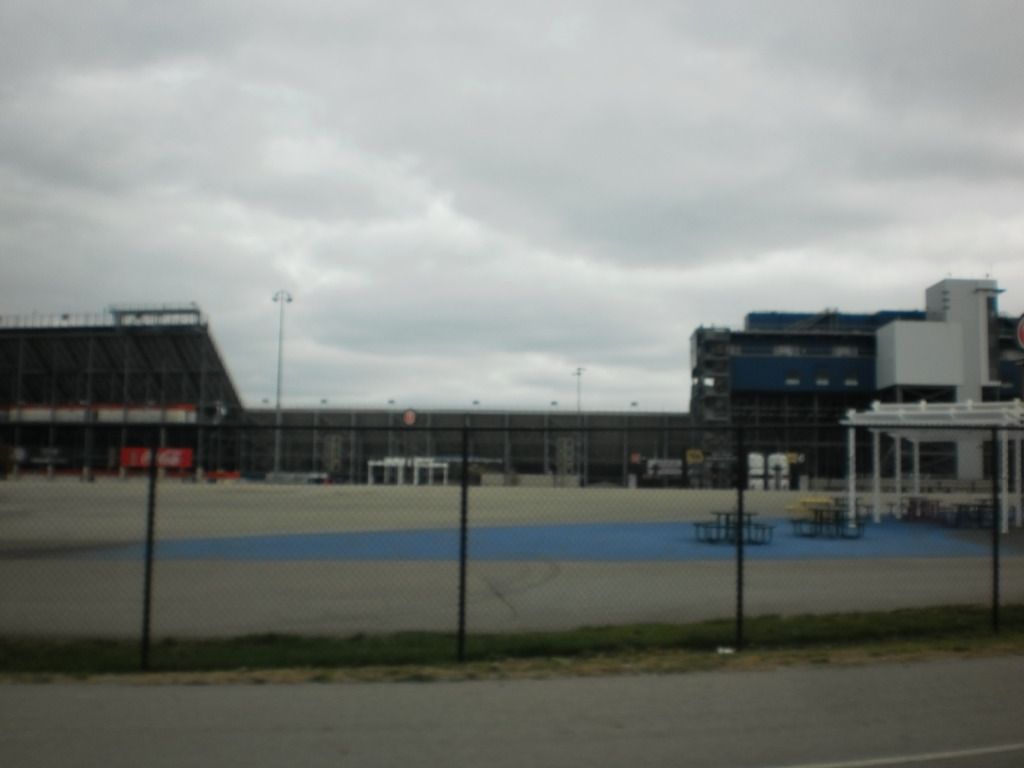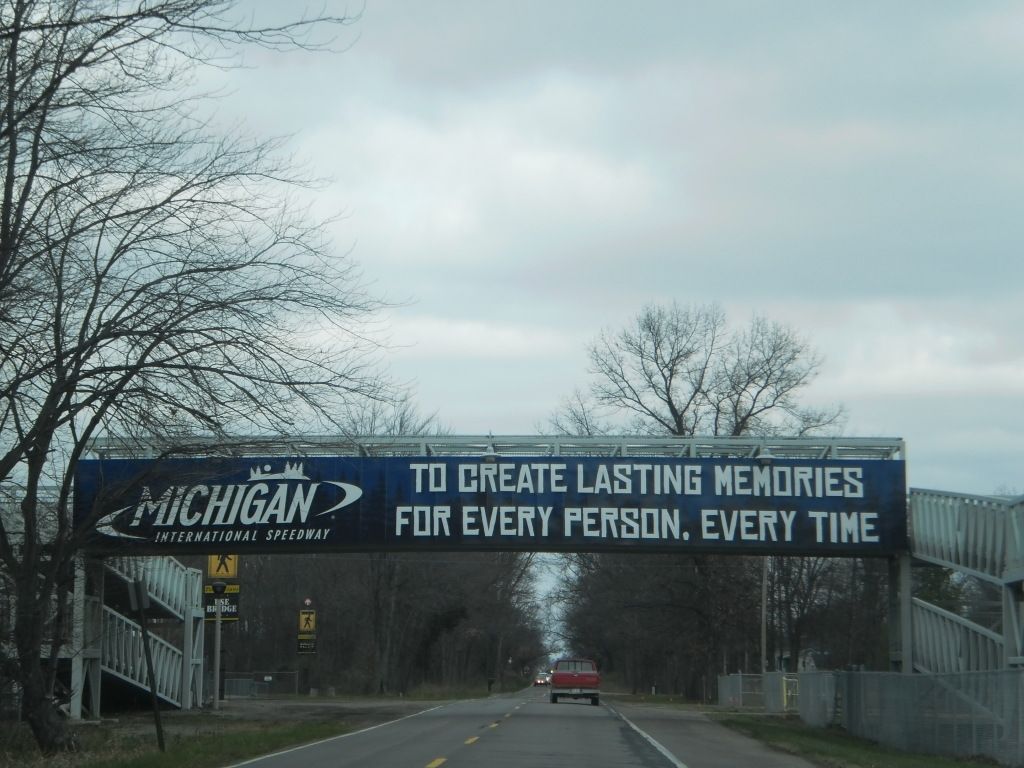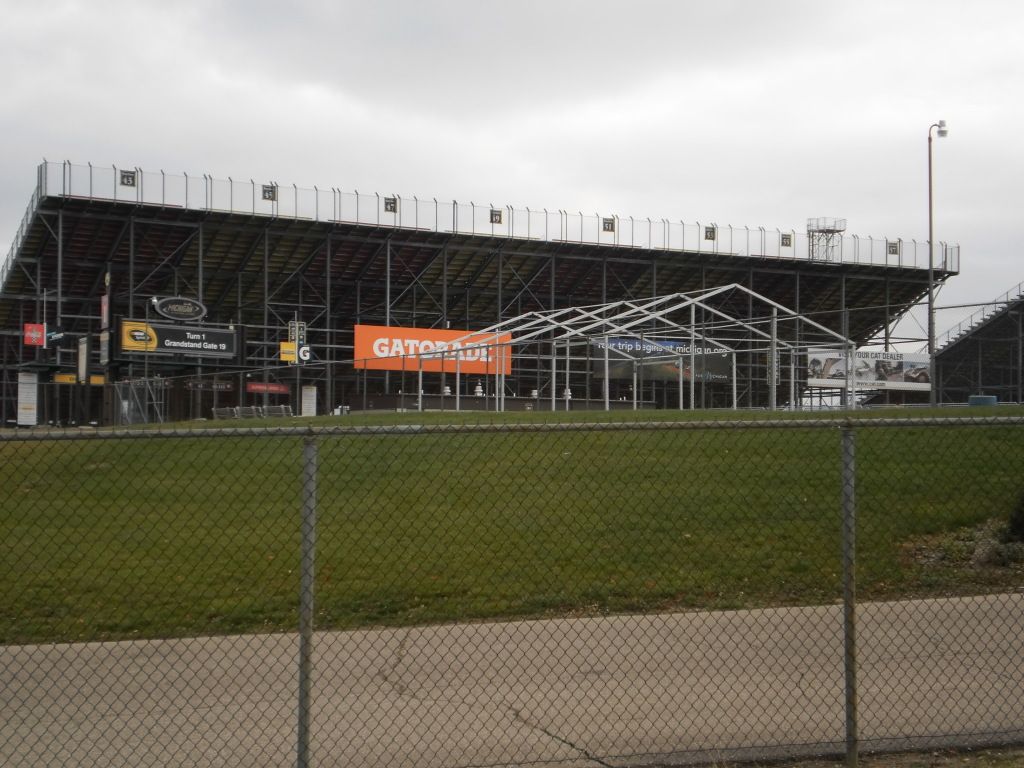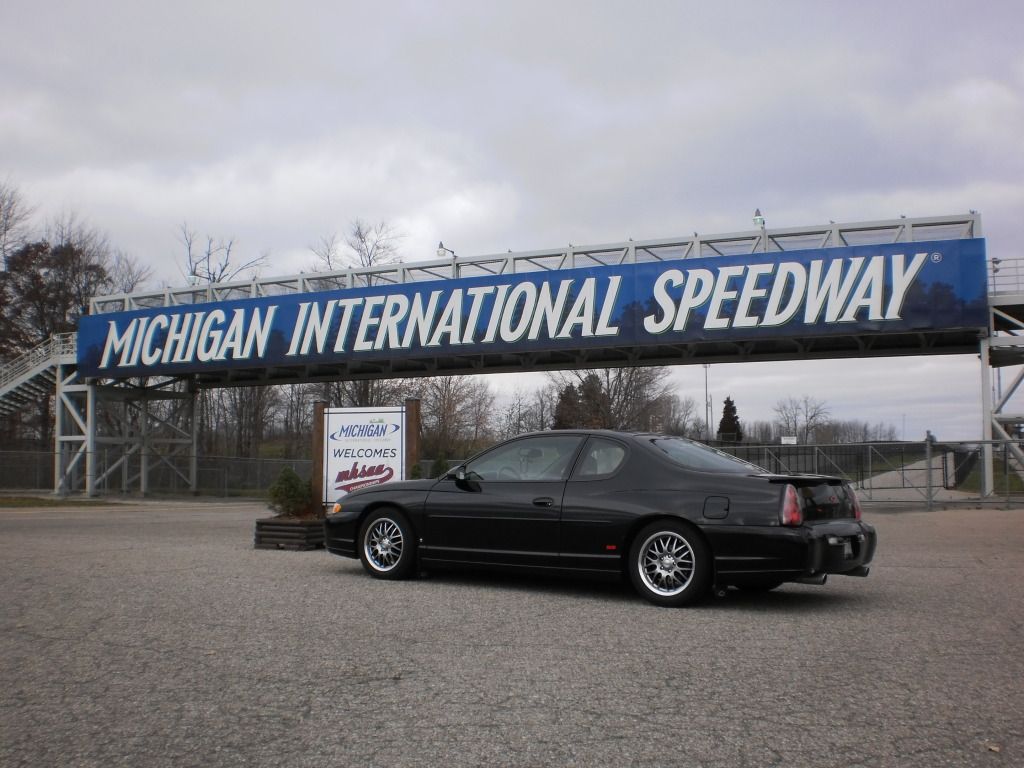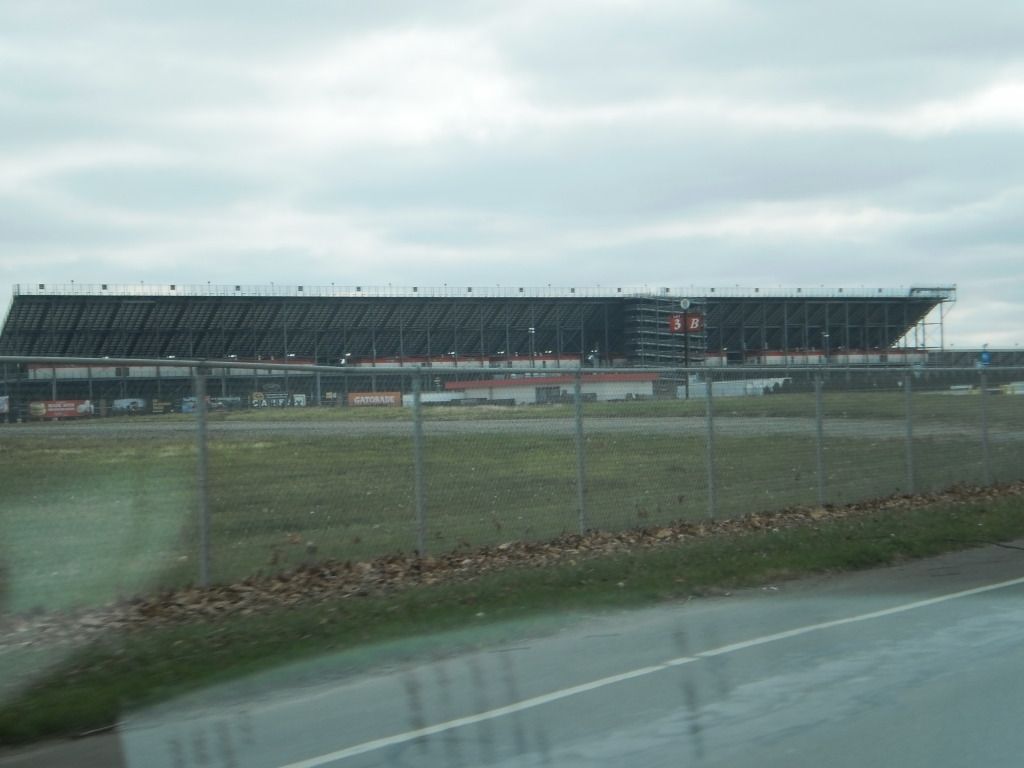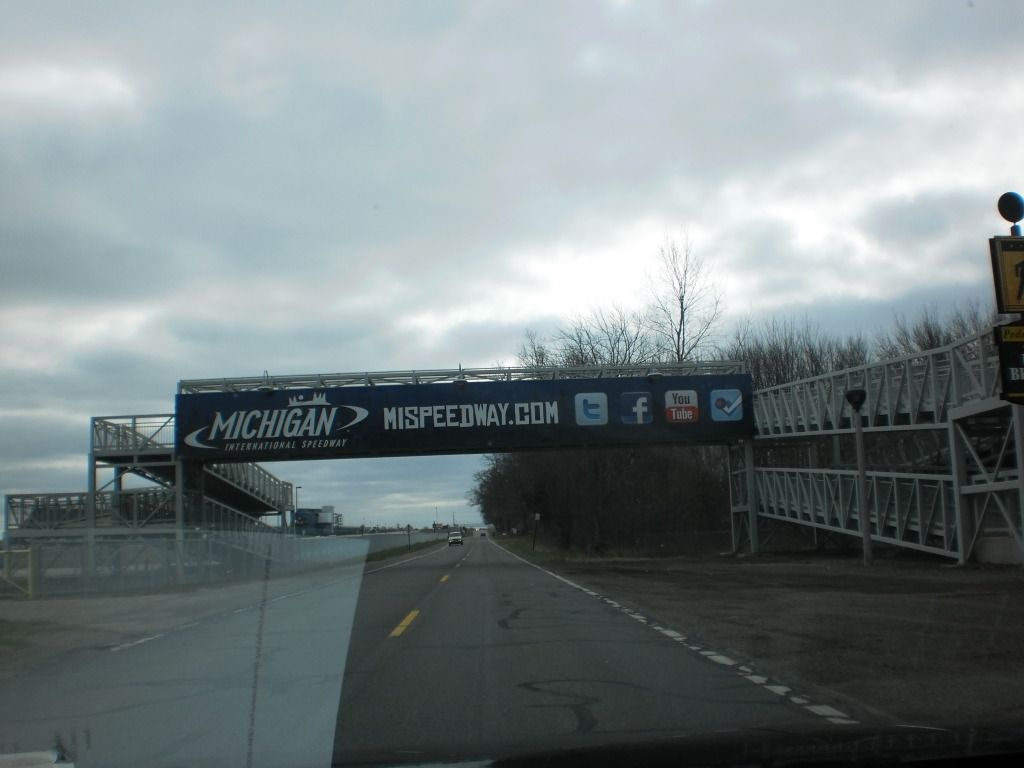 And the Boys broke out their dates again.....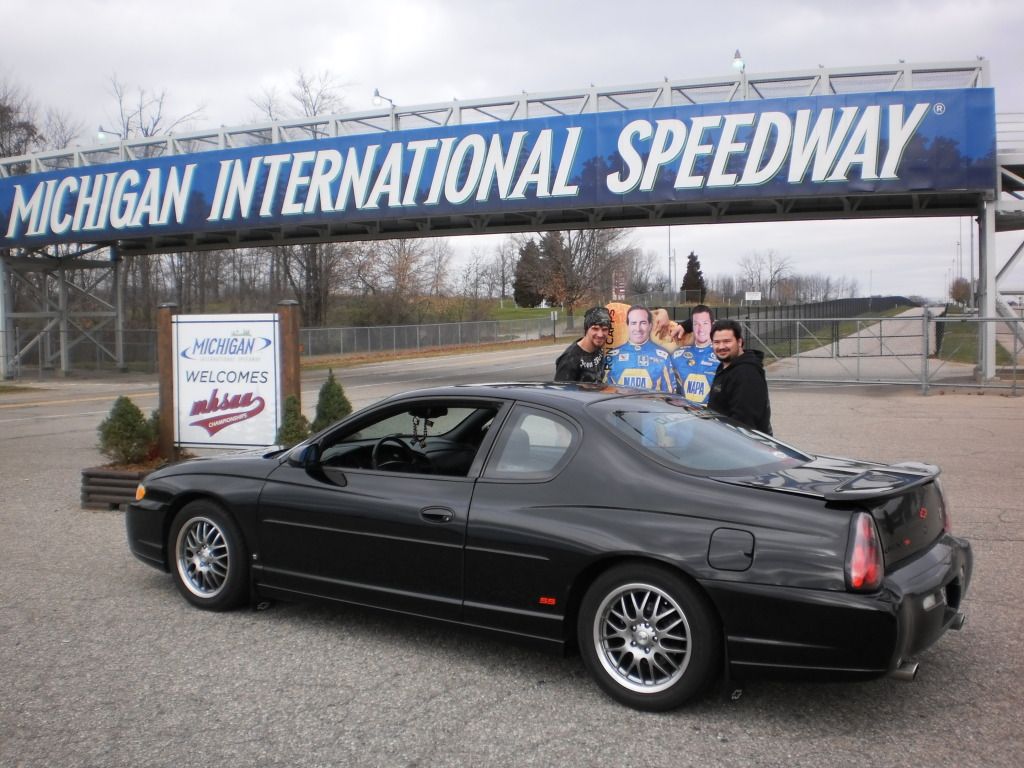 And No Road trip would be complete without a stop at a Big Boy!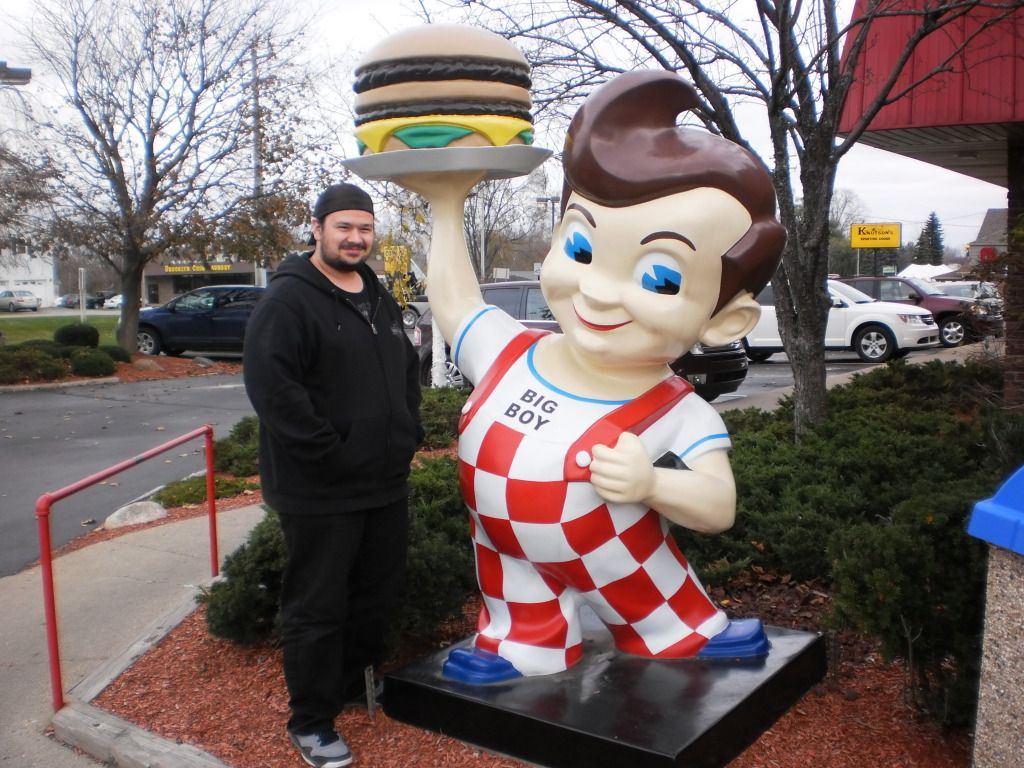 They did have some cool Artwork inside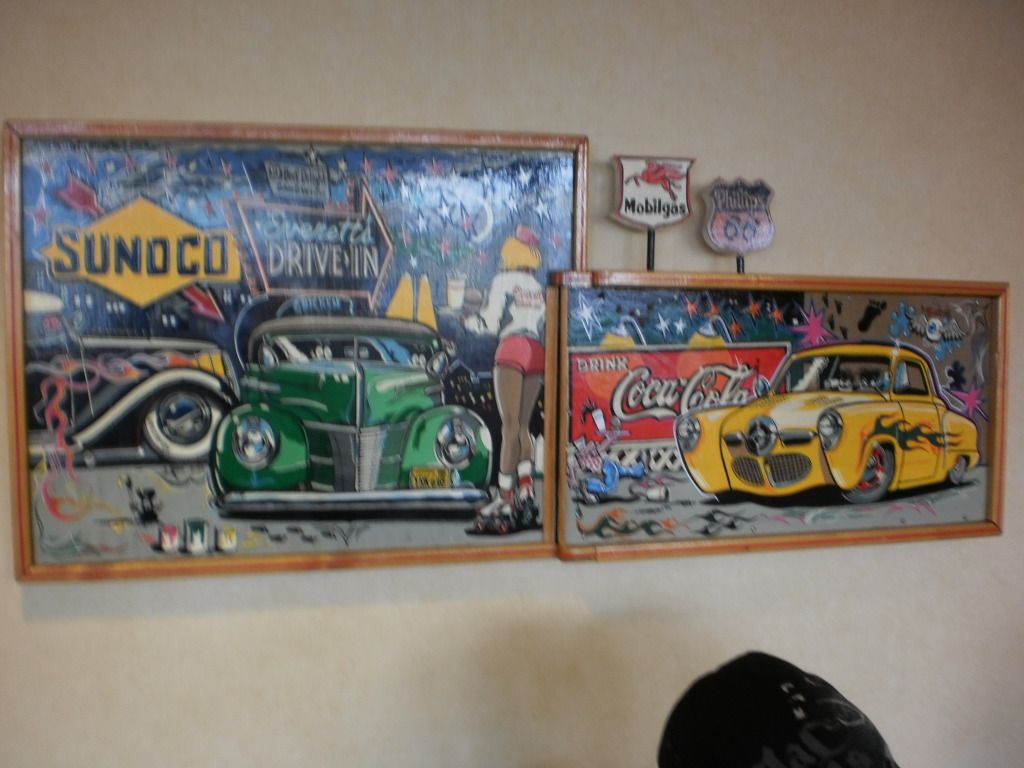 Then it was the road home! Sadly it was longer than it needed to be due to a GPS glitch that took us near the Canadian Border. But we made it home and had a great time!!