Day 3
Sunday was a big day for us. Lots to see and a little time to do it. At this point sleep deprivation was taking over and just about anything was making us laugh. So it was back on the road again!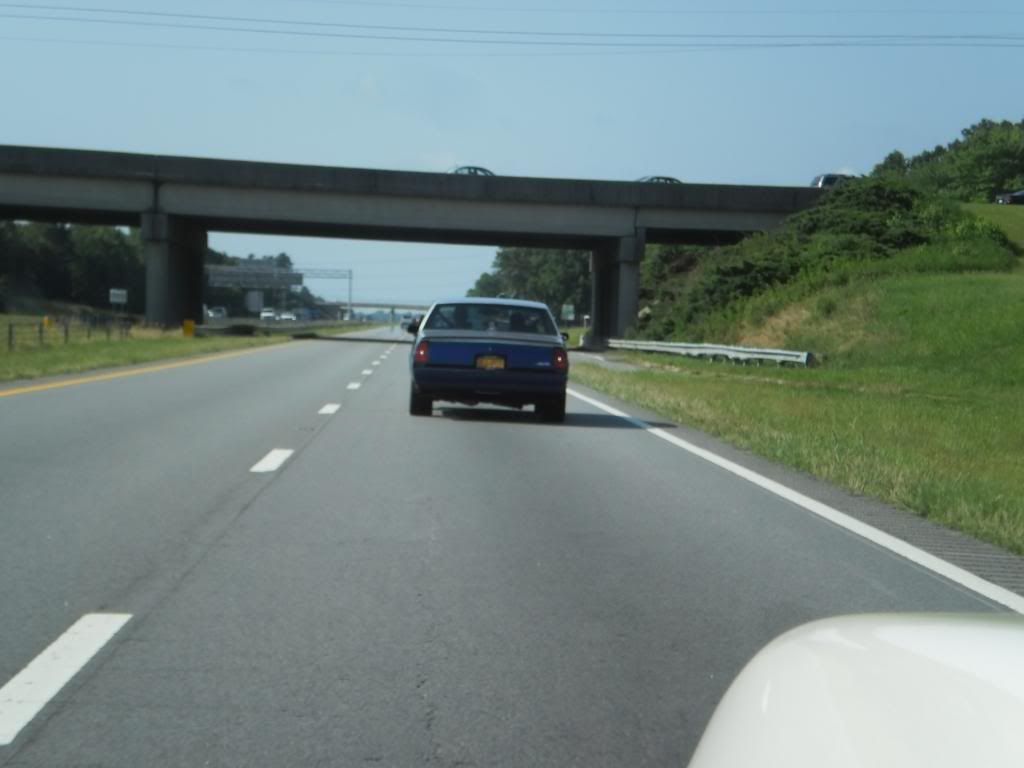 We arrived at Charlotte Speedway and the sheersize of this track in intimidating!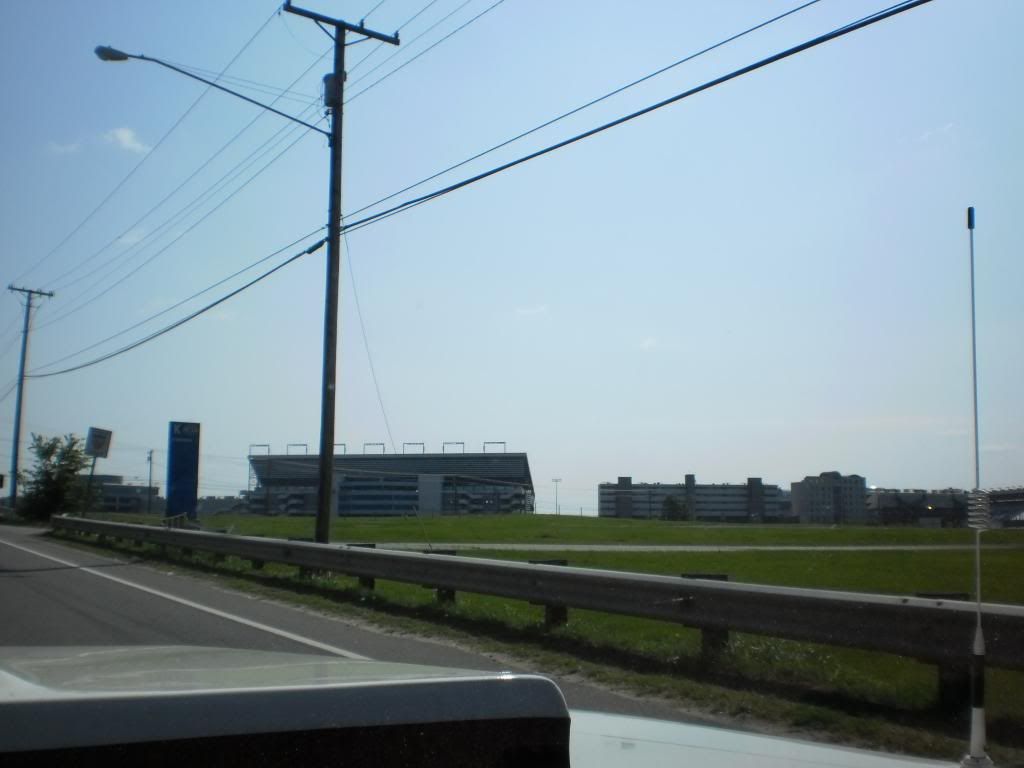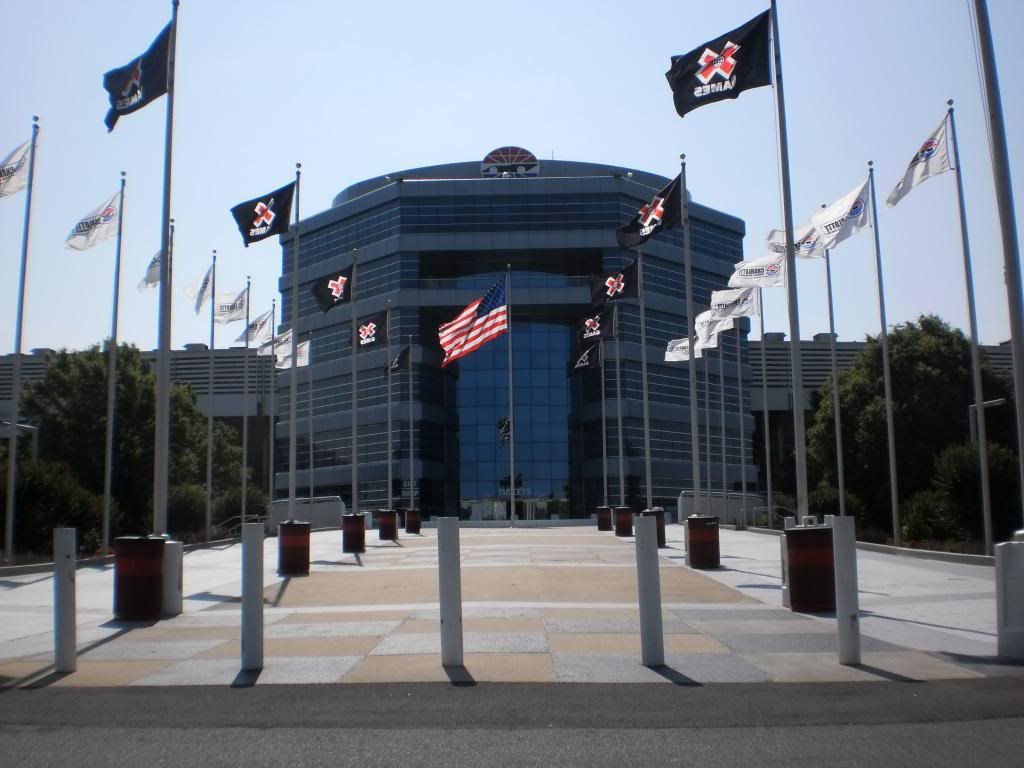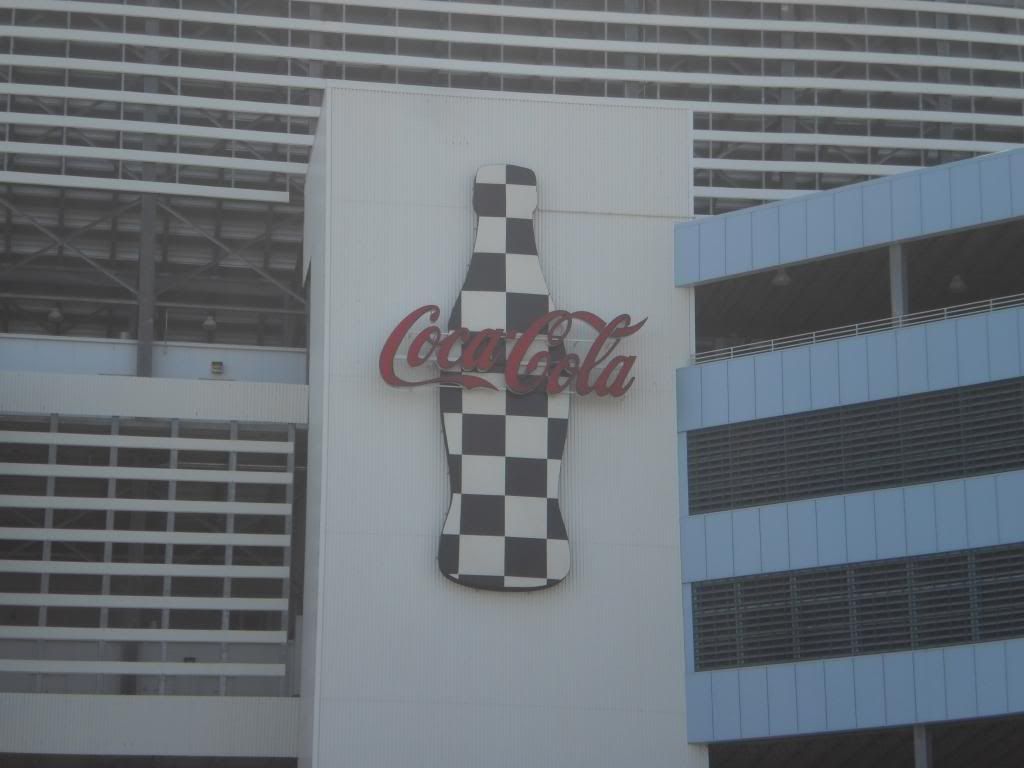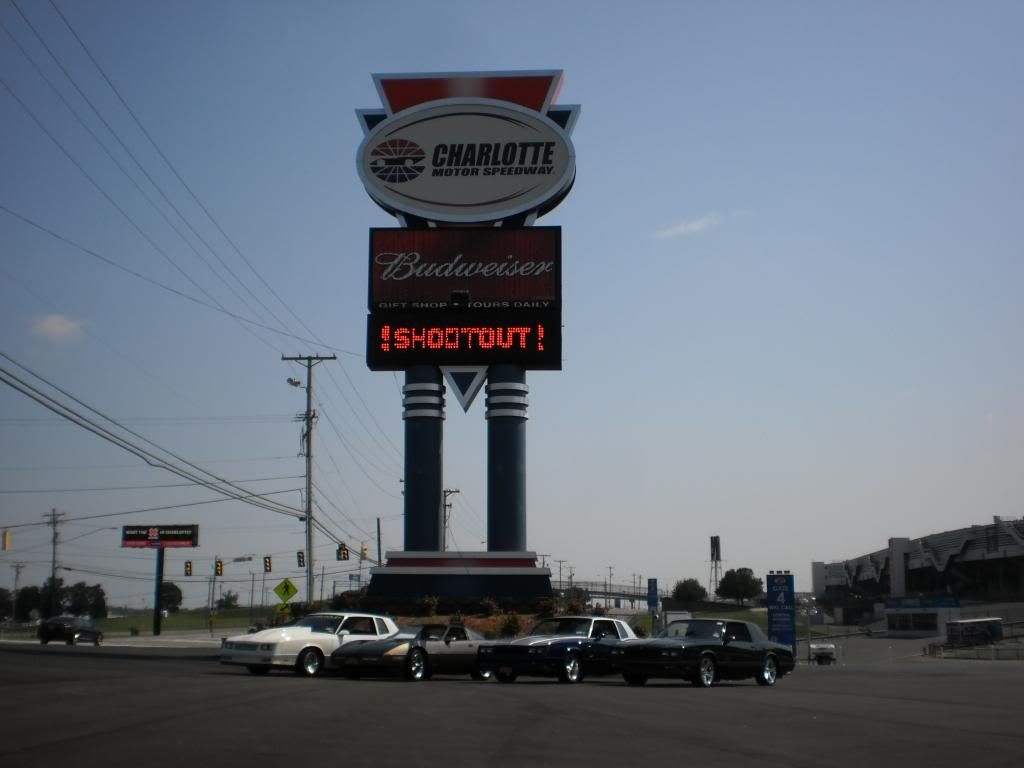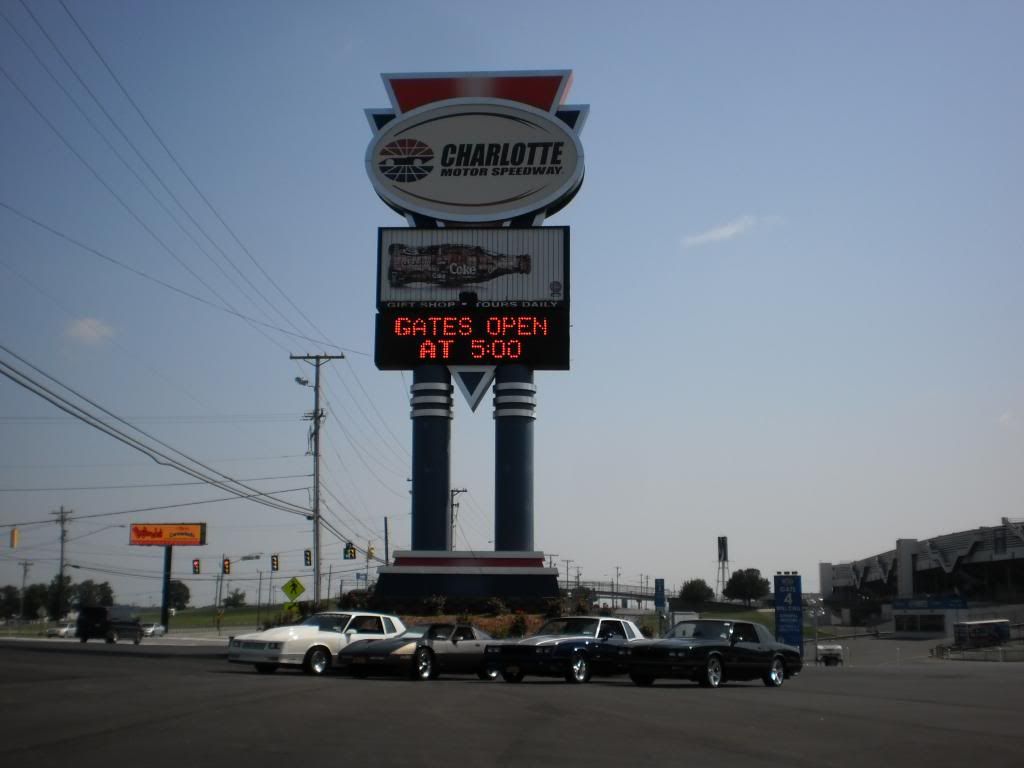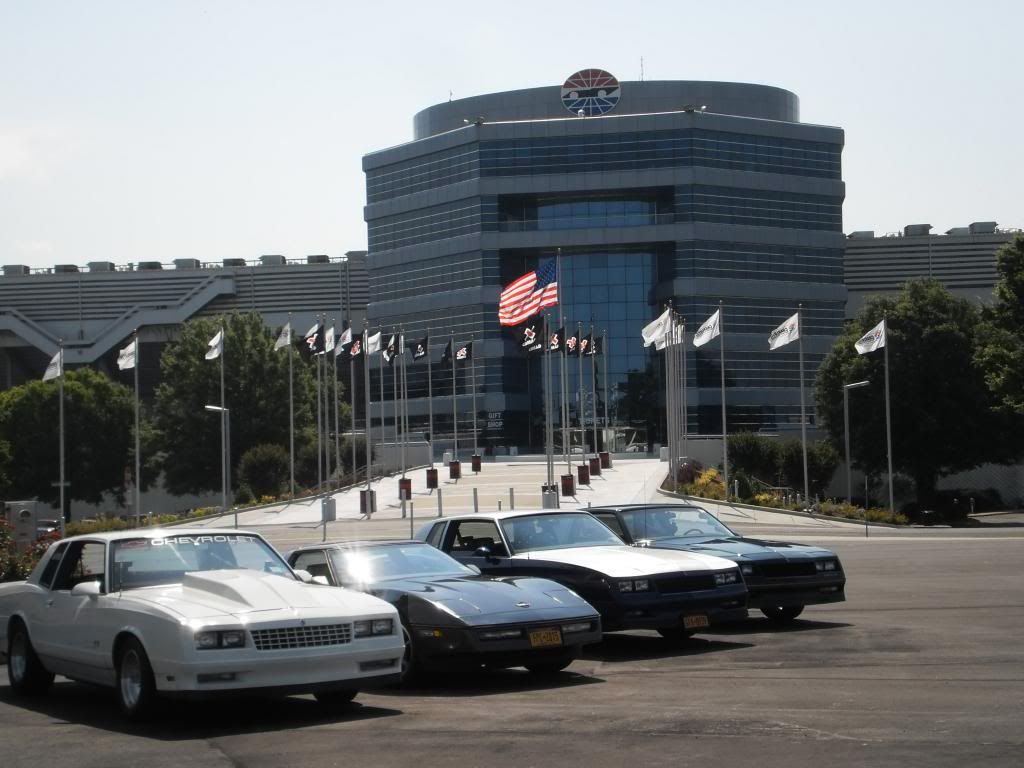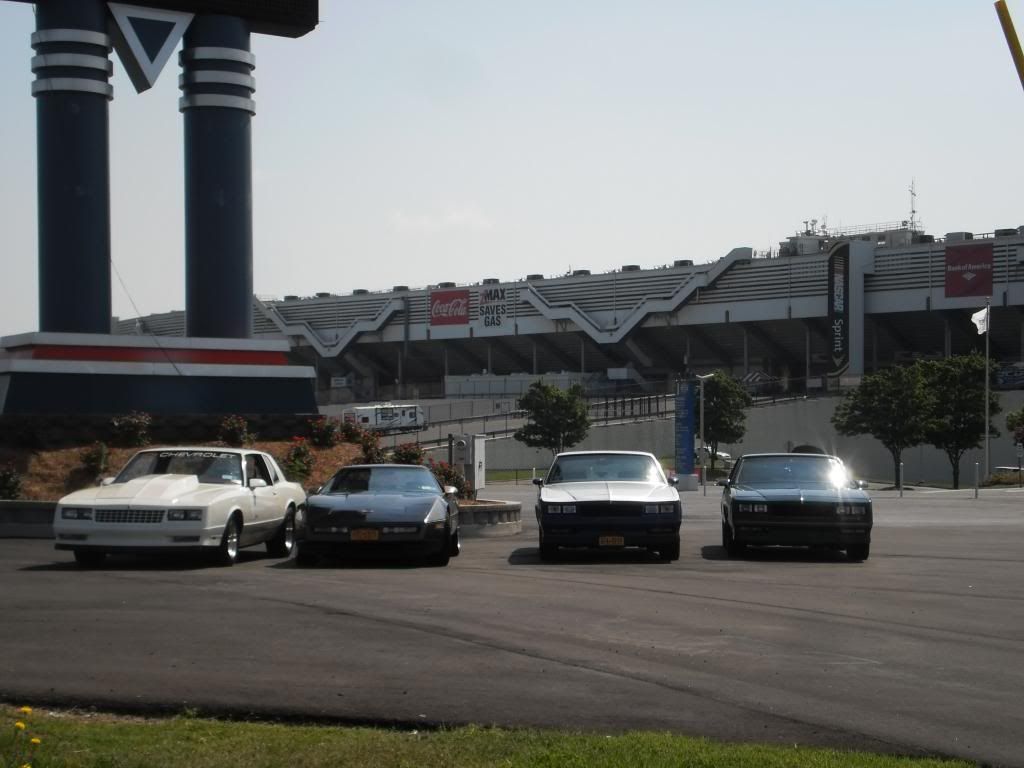 This was a very interesting walk up to the front door. They have the track winners signature, hand and foot prints in cement blocks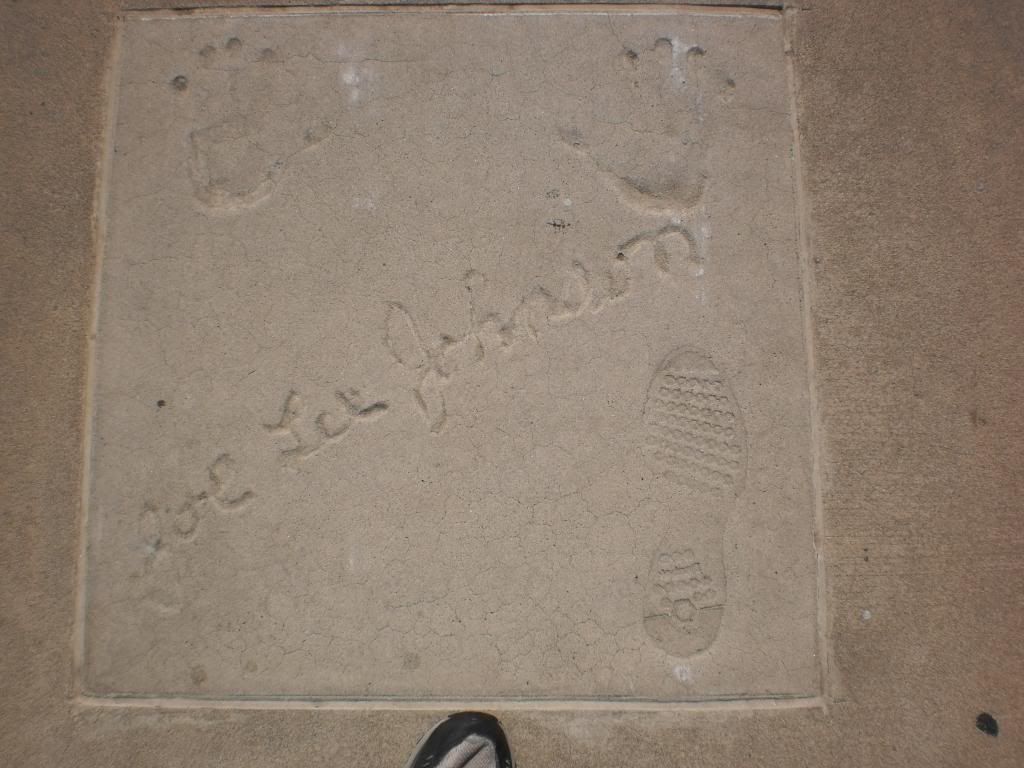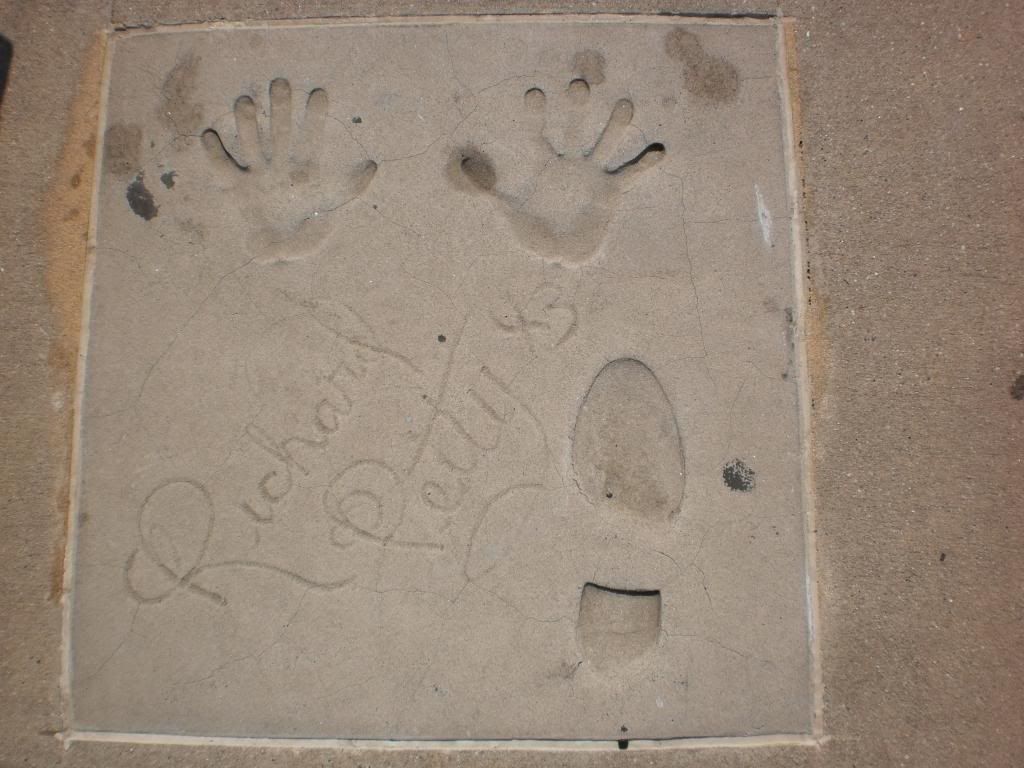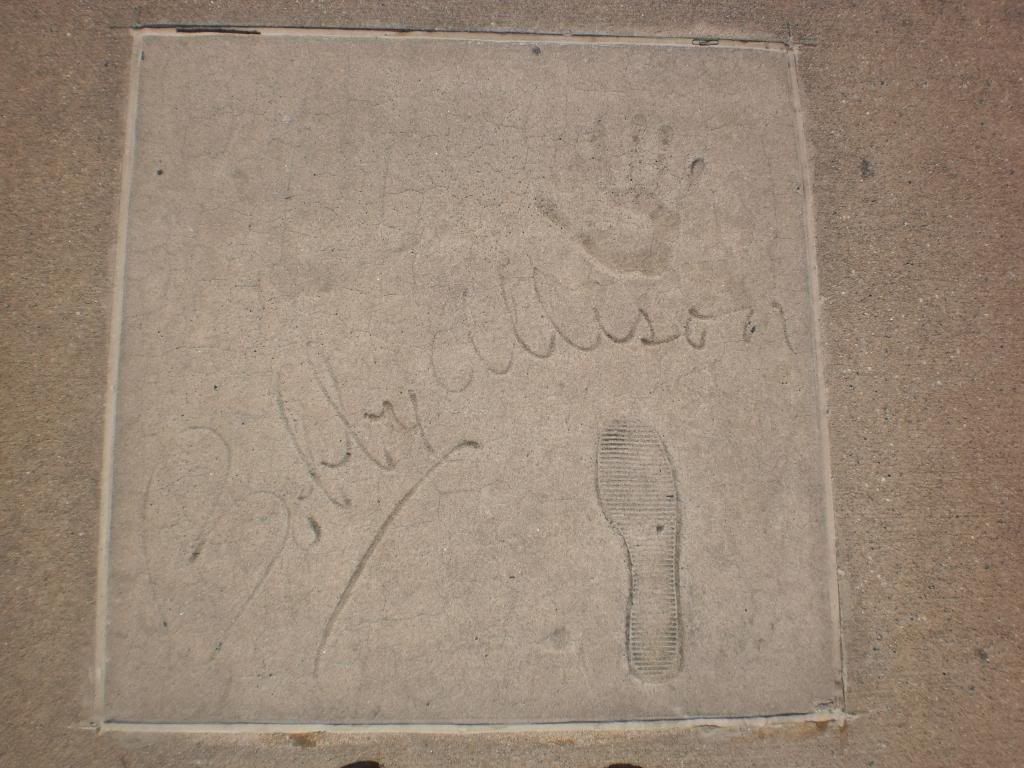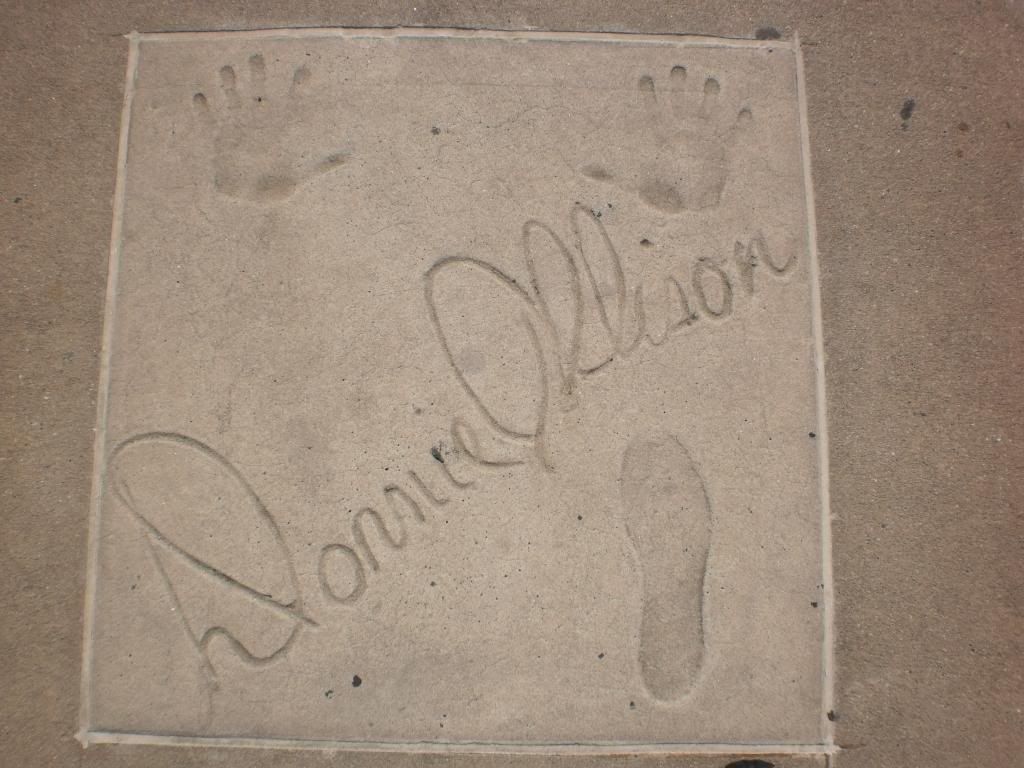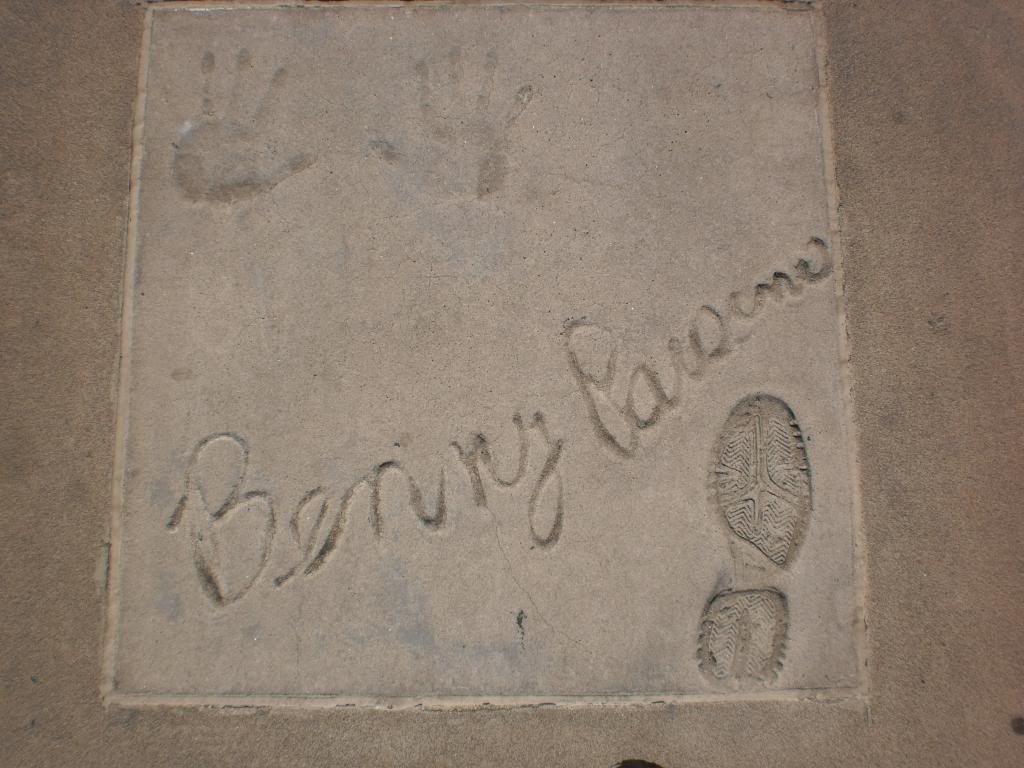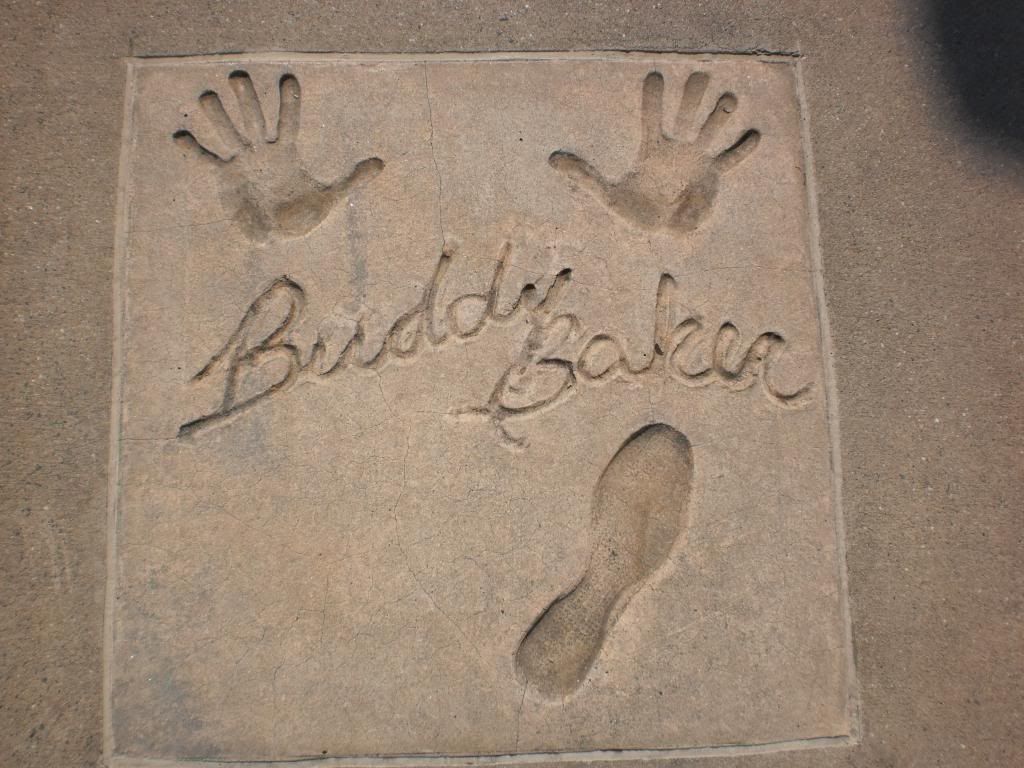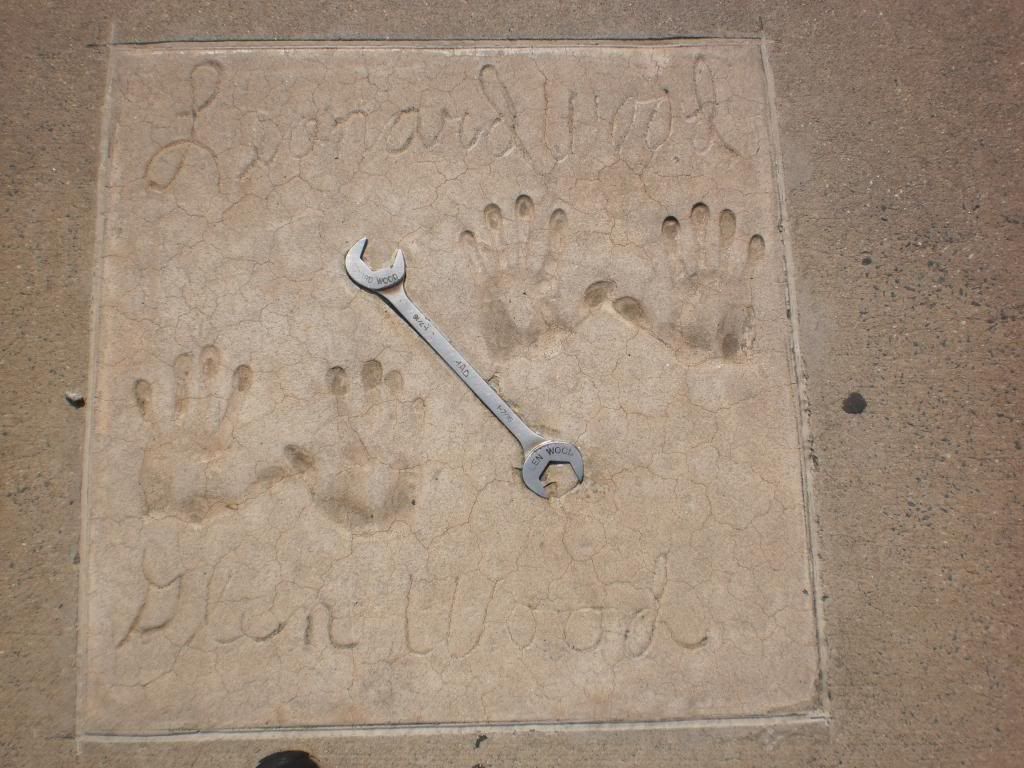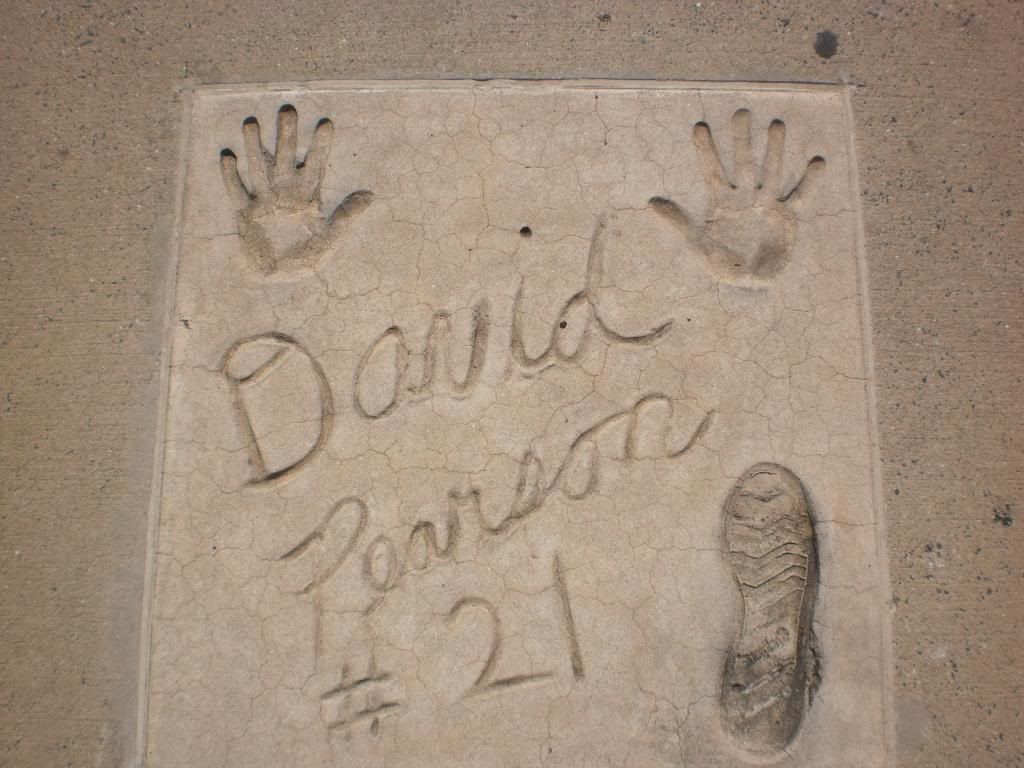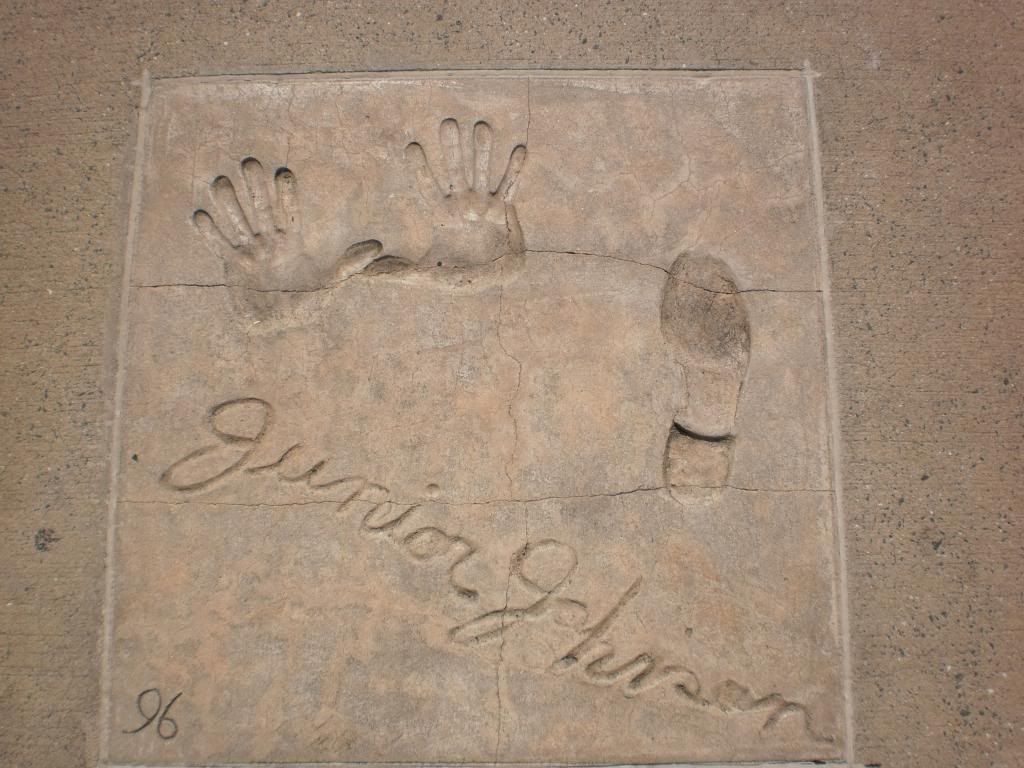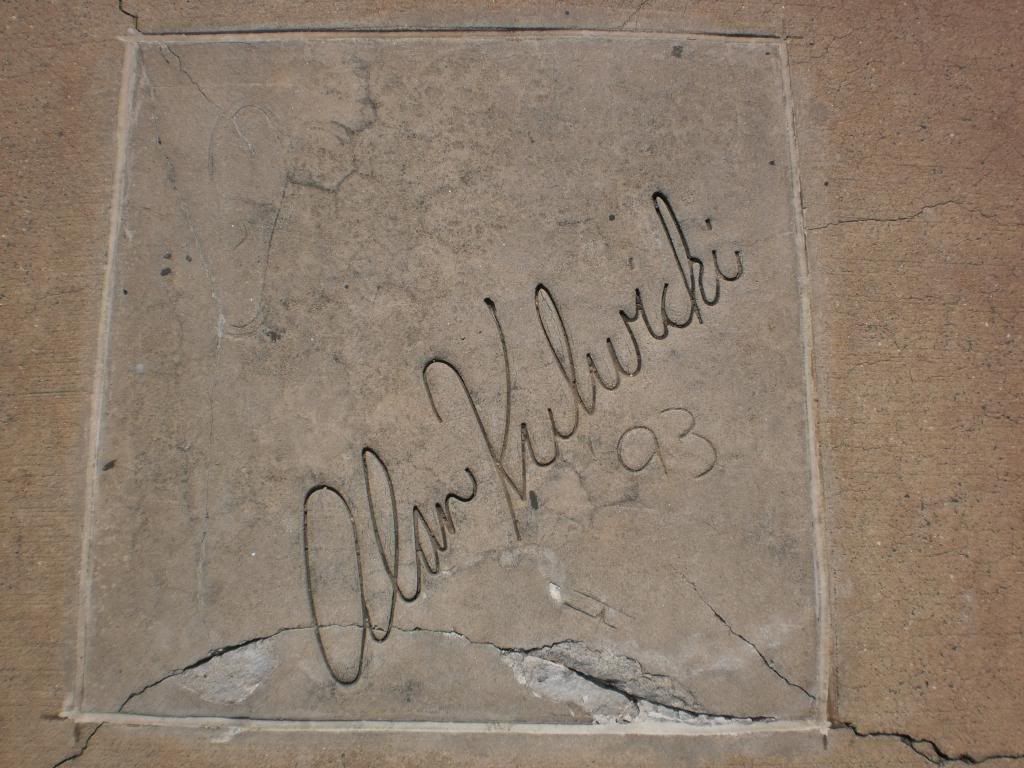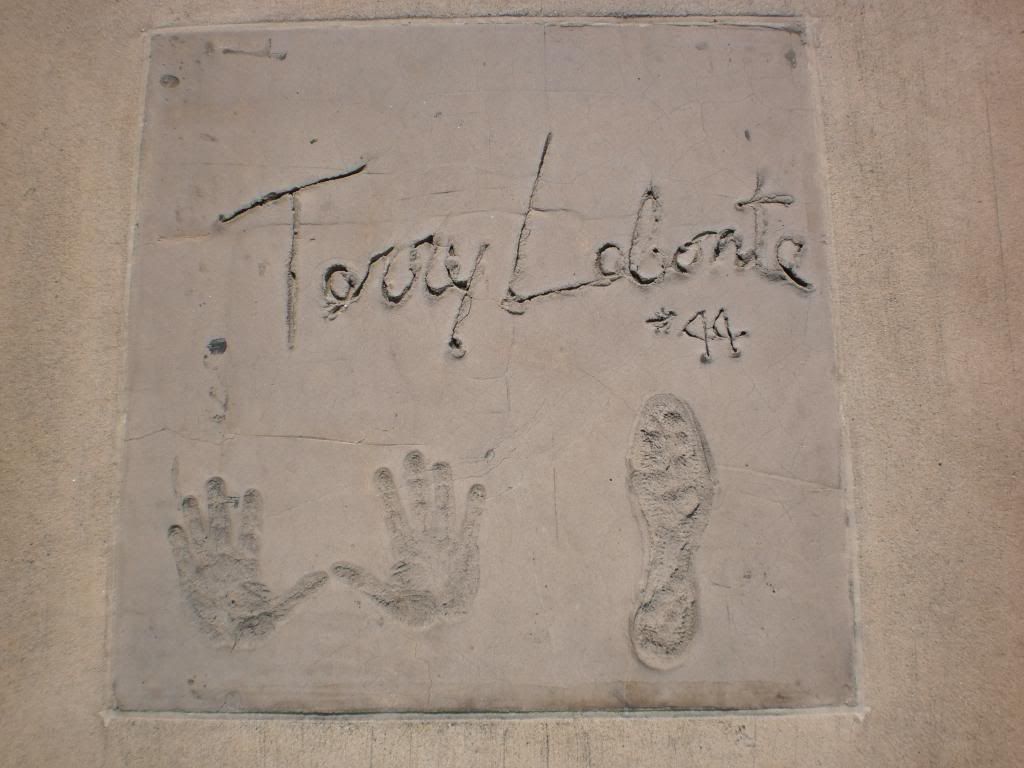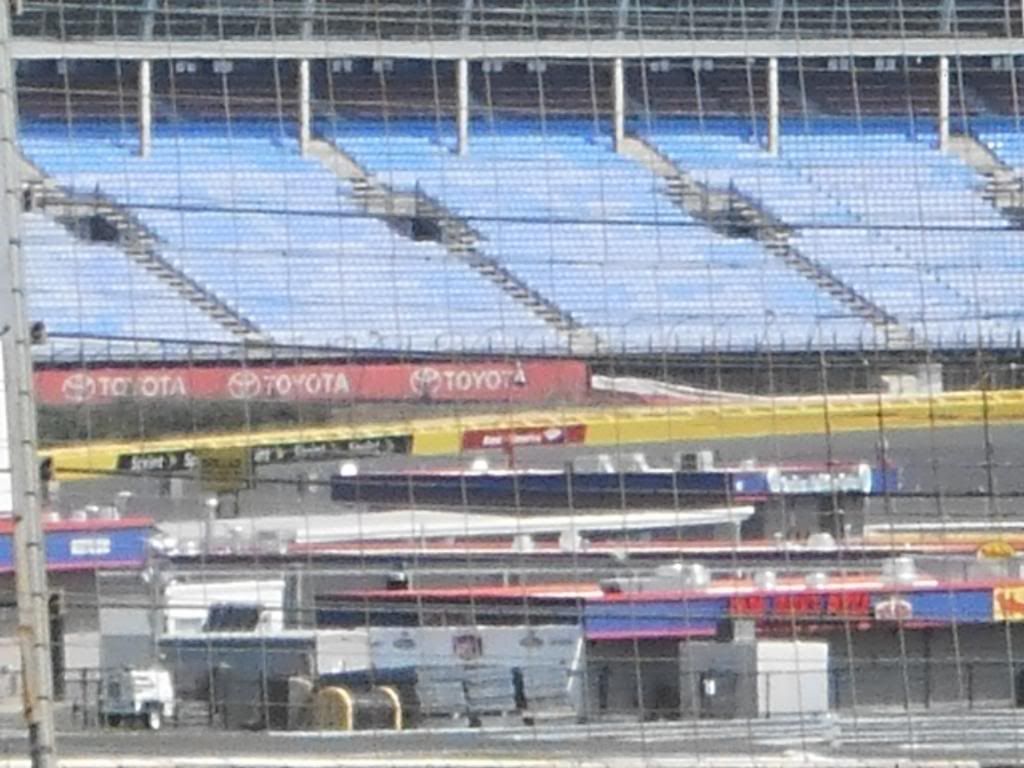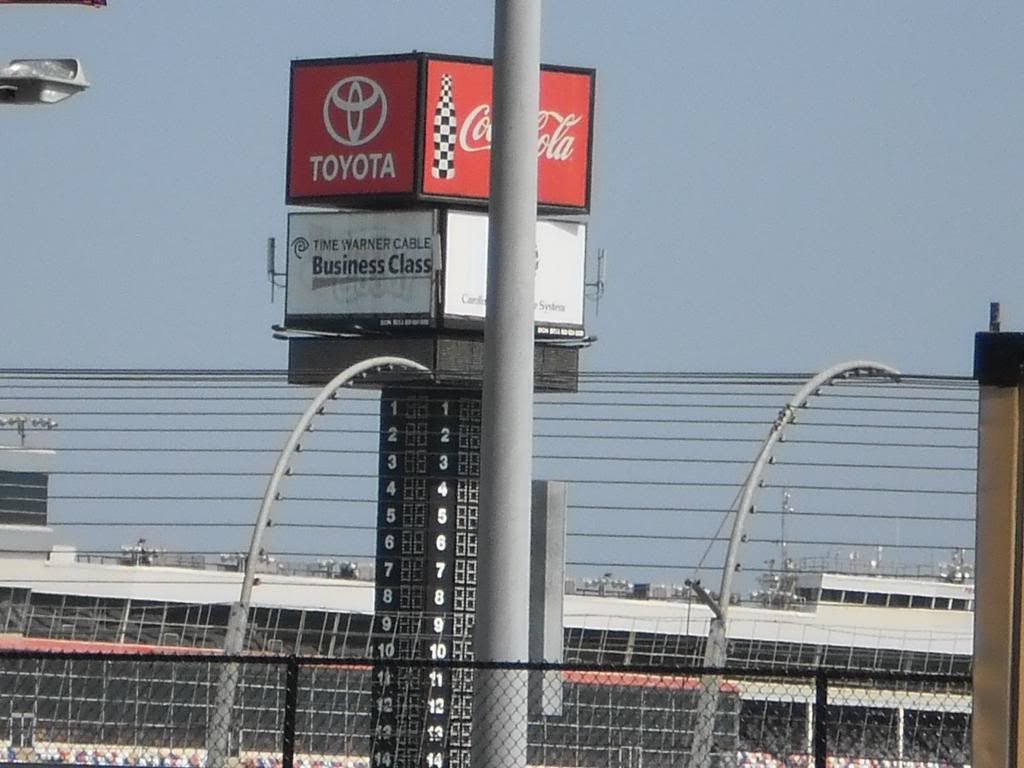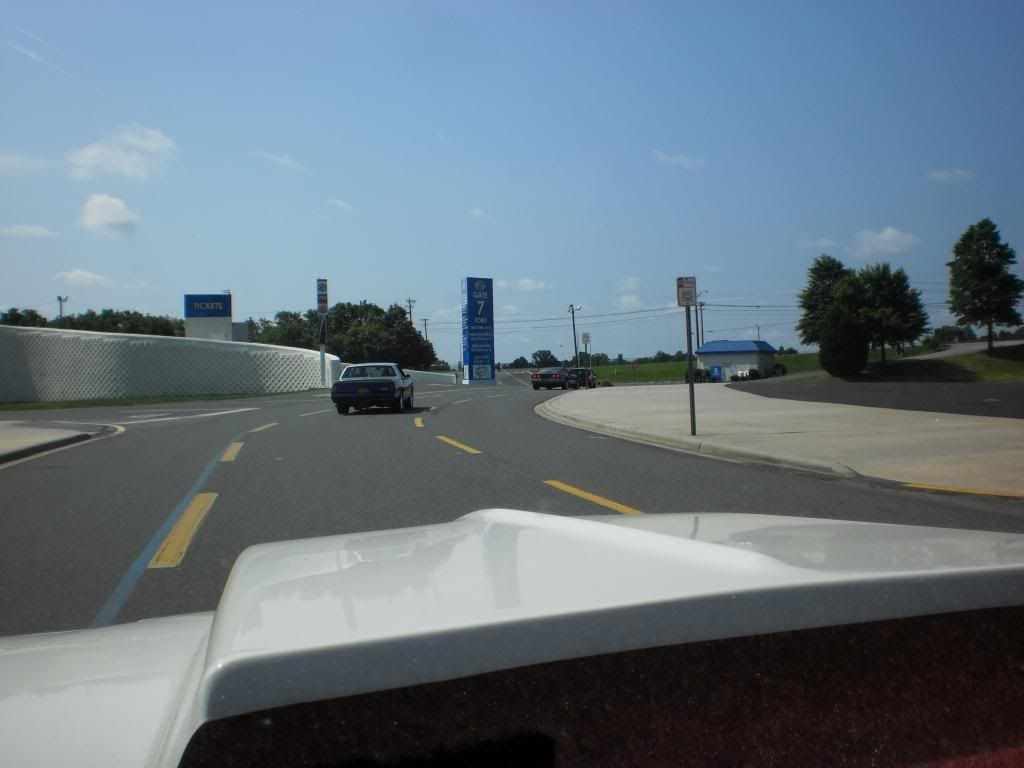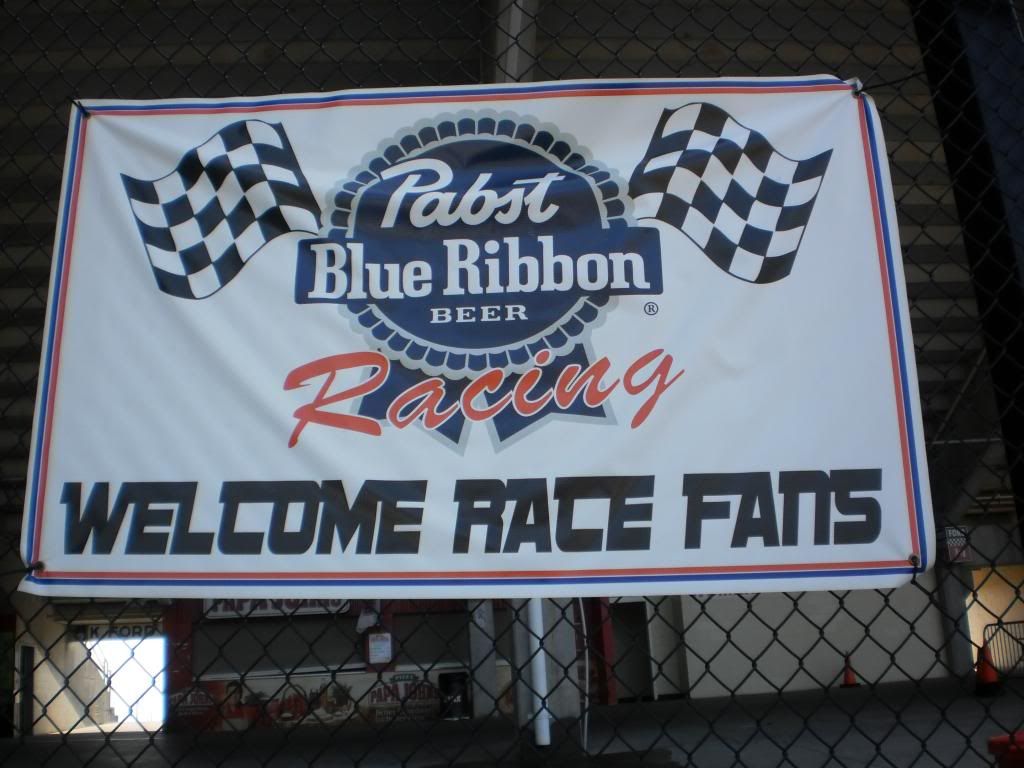 The best advertisement I have ever seen!!!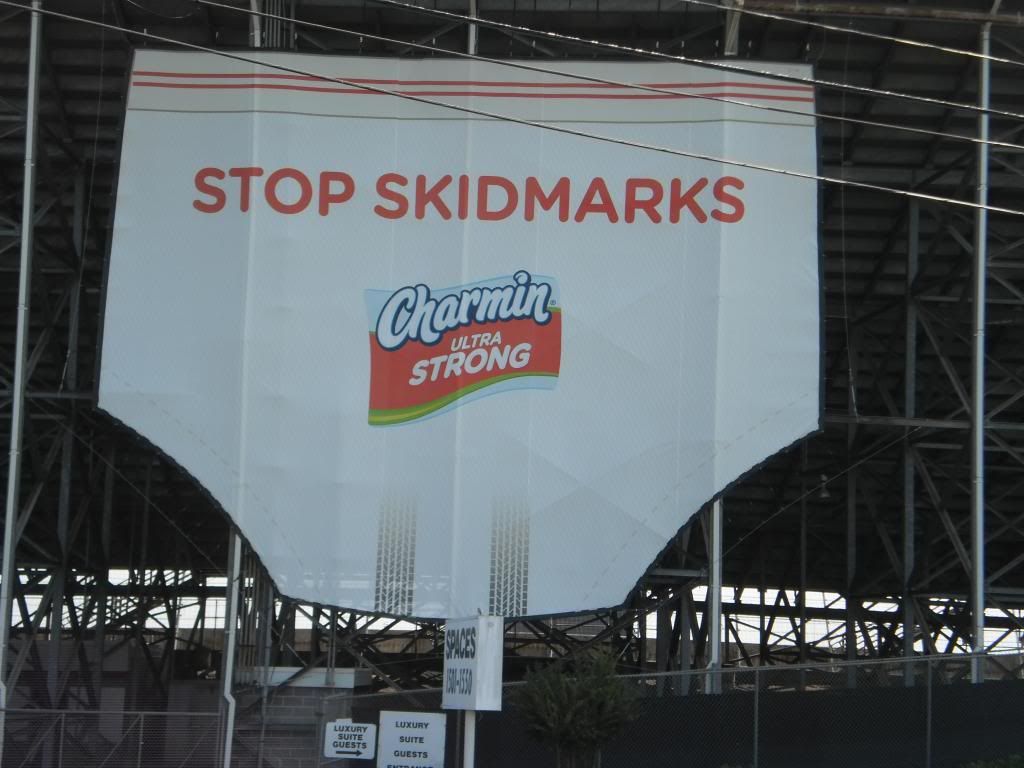 Zmax Speedway was right across the street from Charlotte Speedway, so we just had to check out the only 4 lane dragstrip! From what we could see, it looks a lot bigger on TV. But still cool!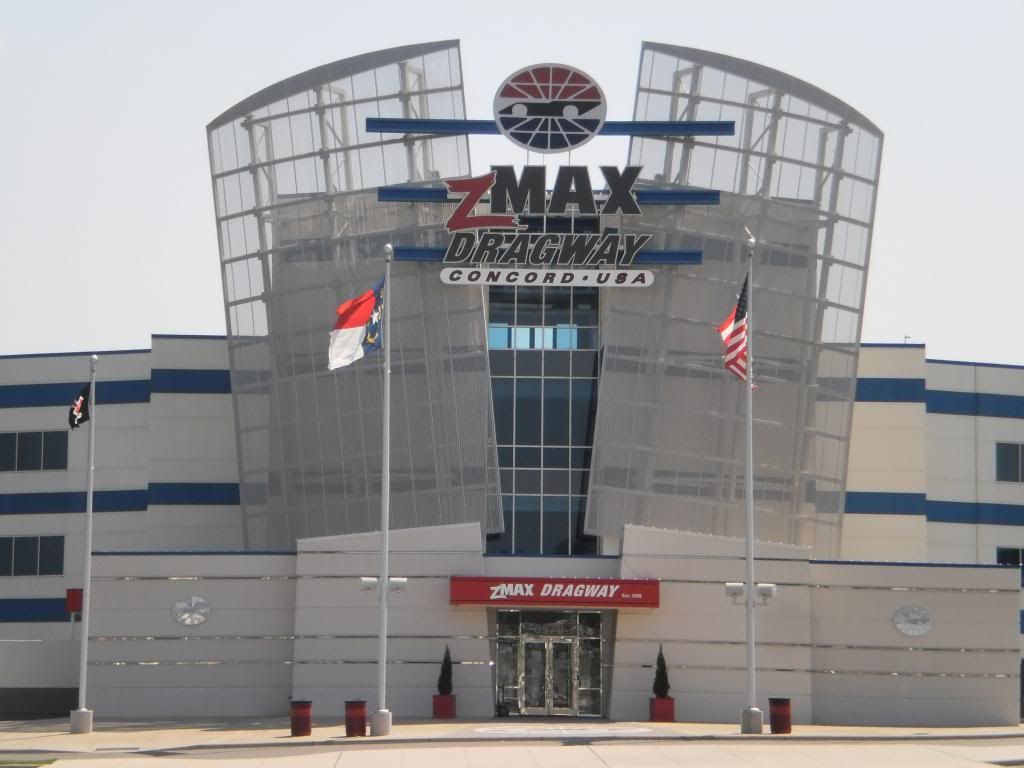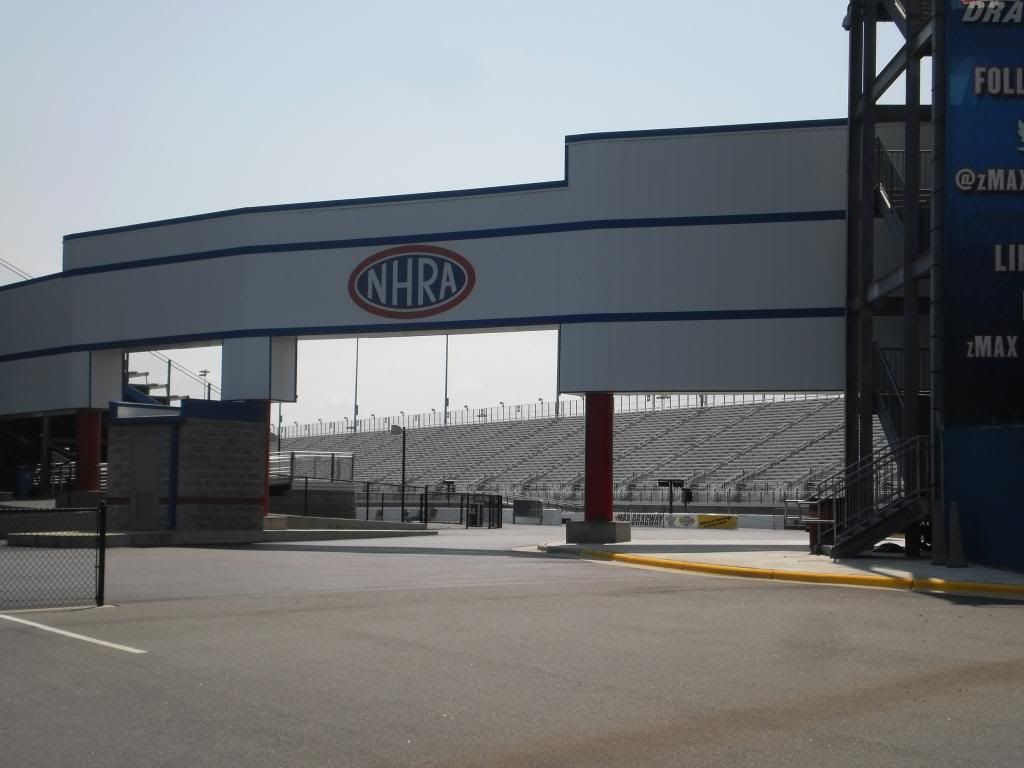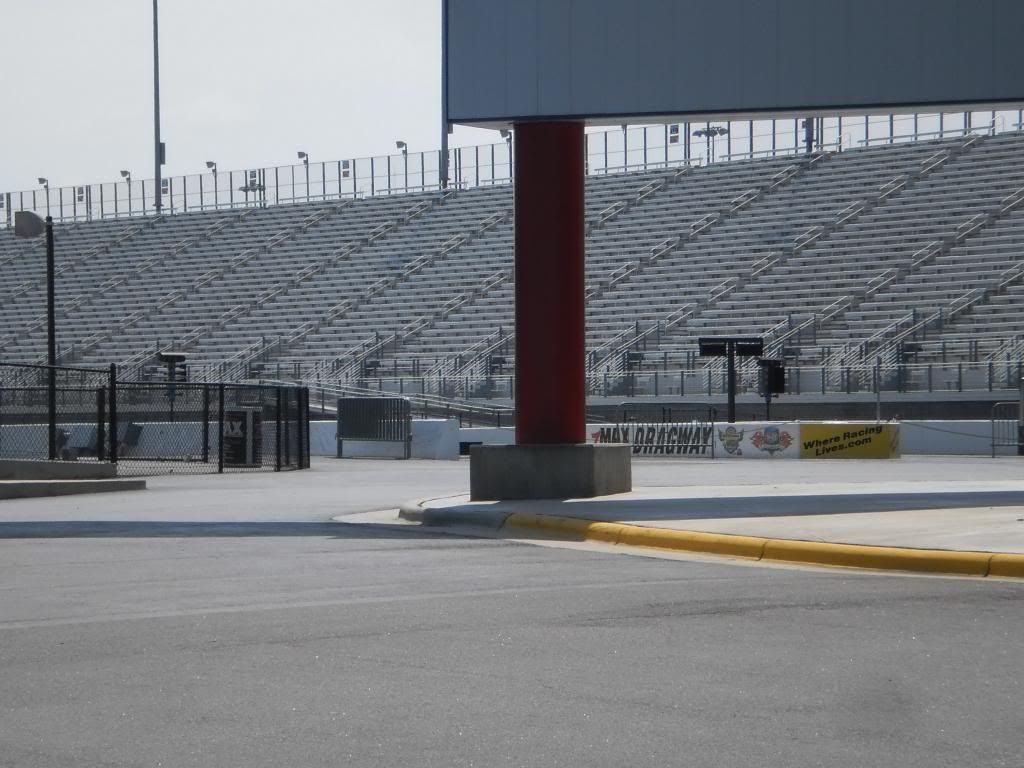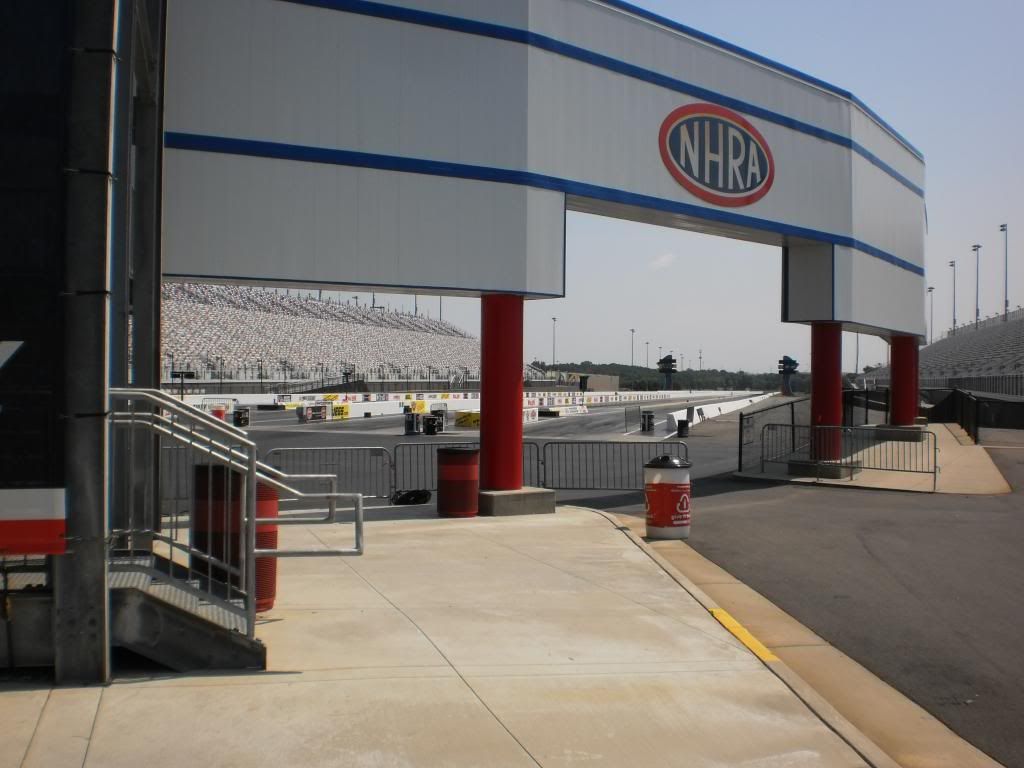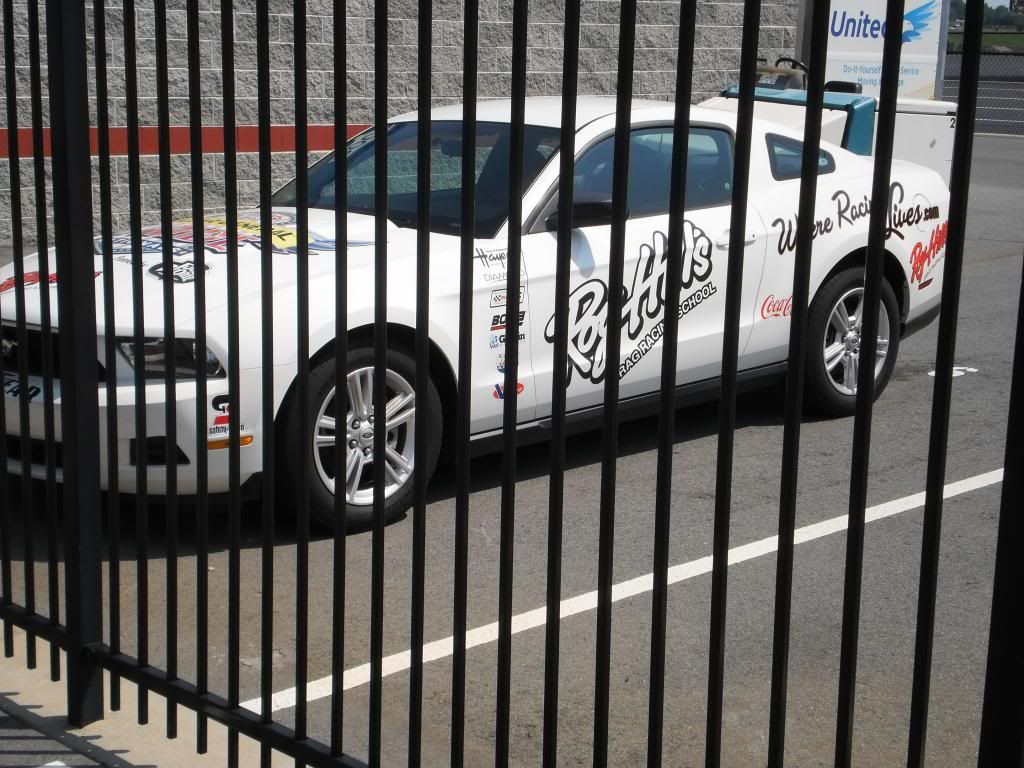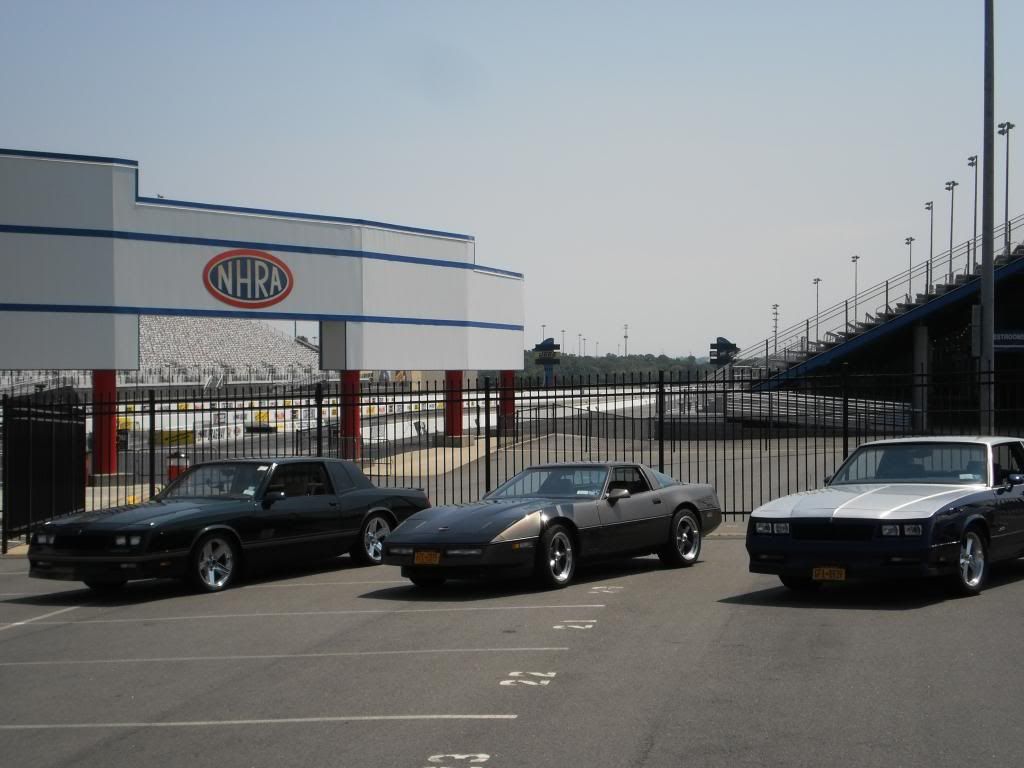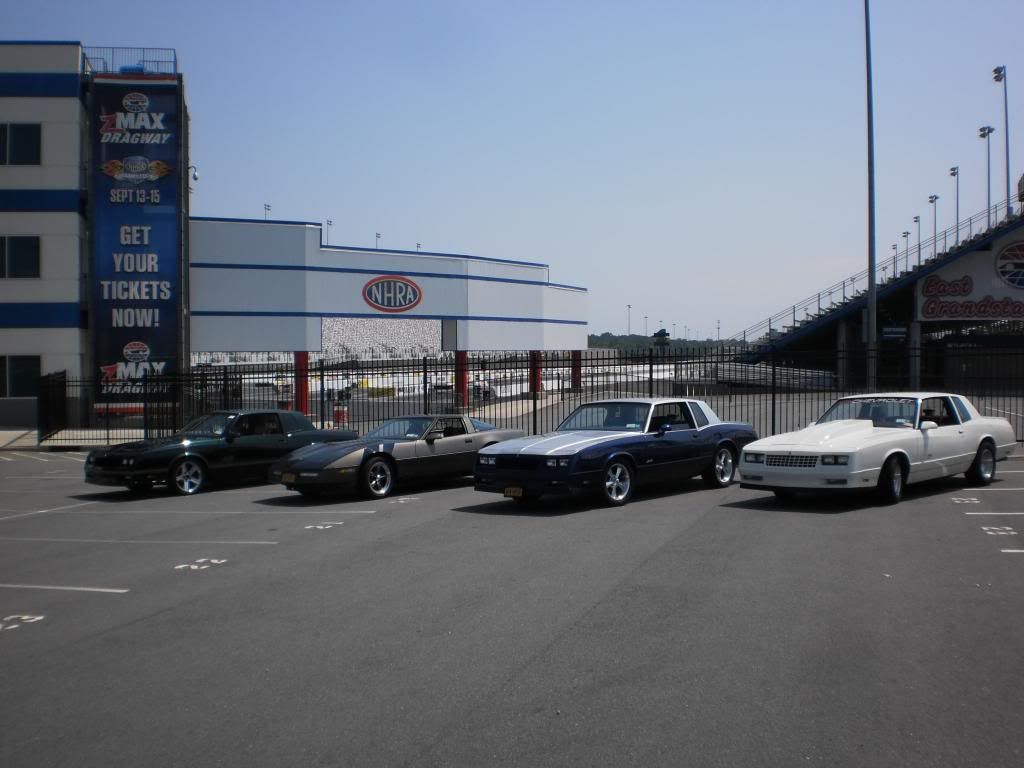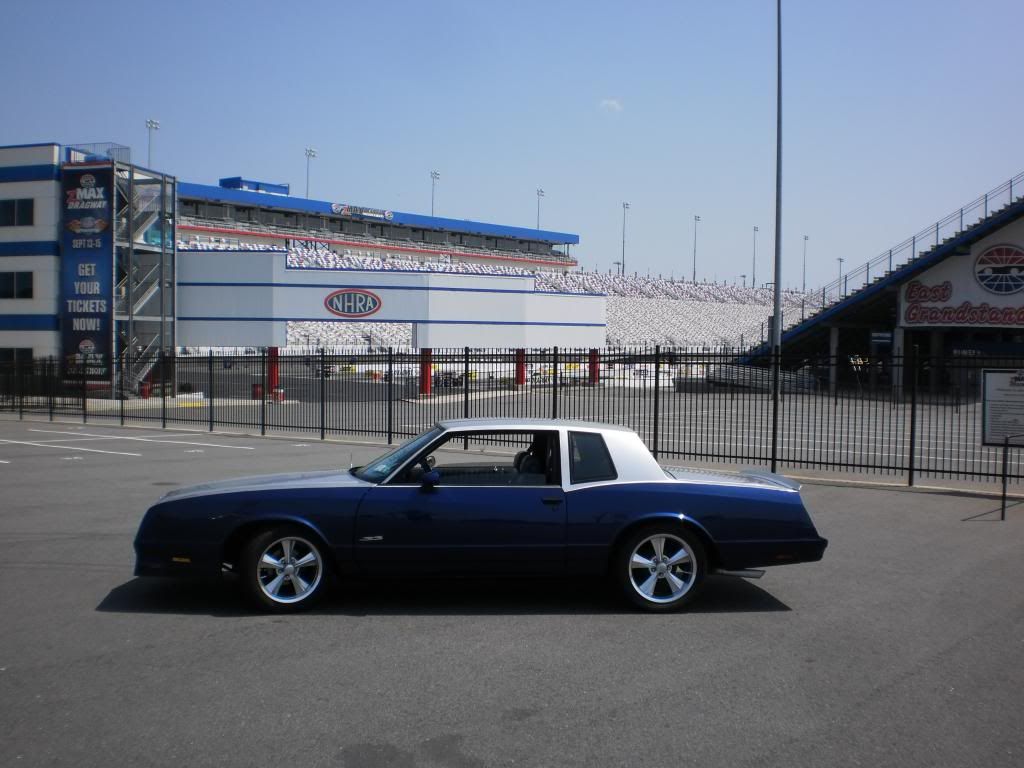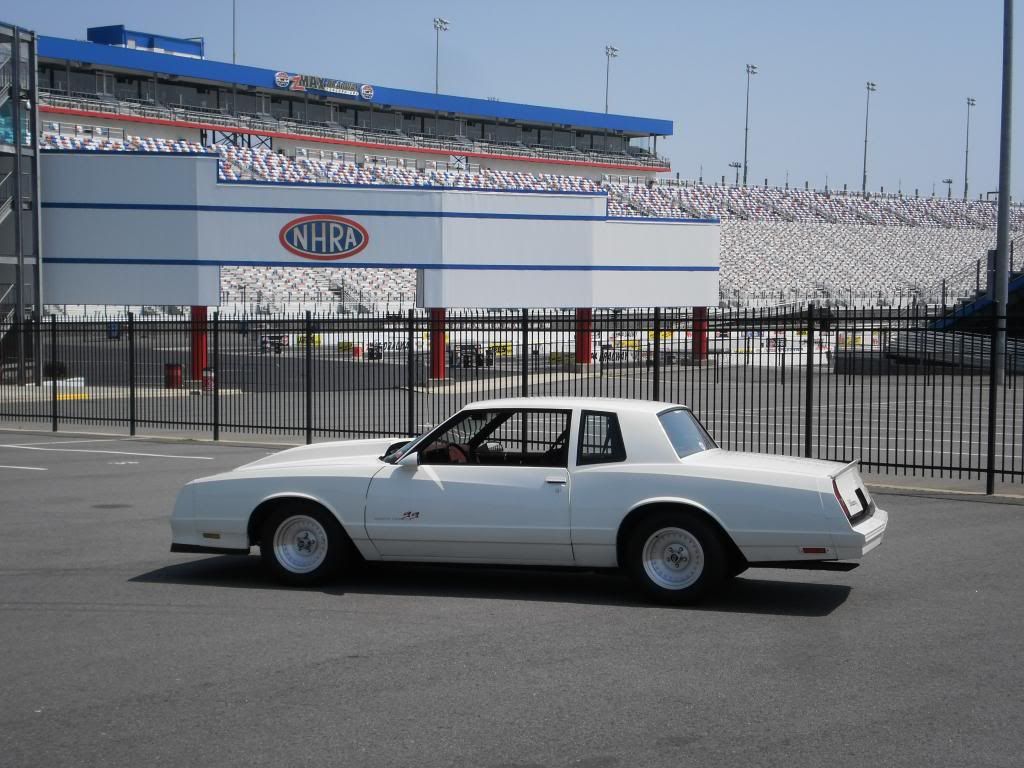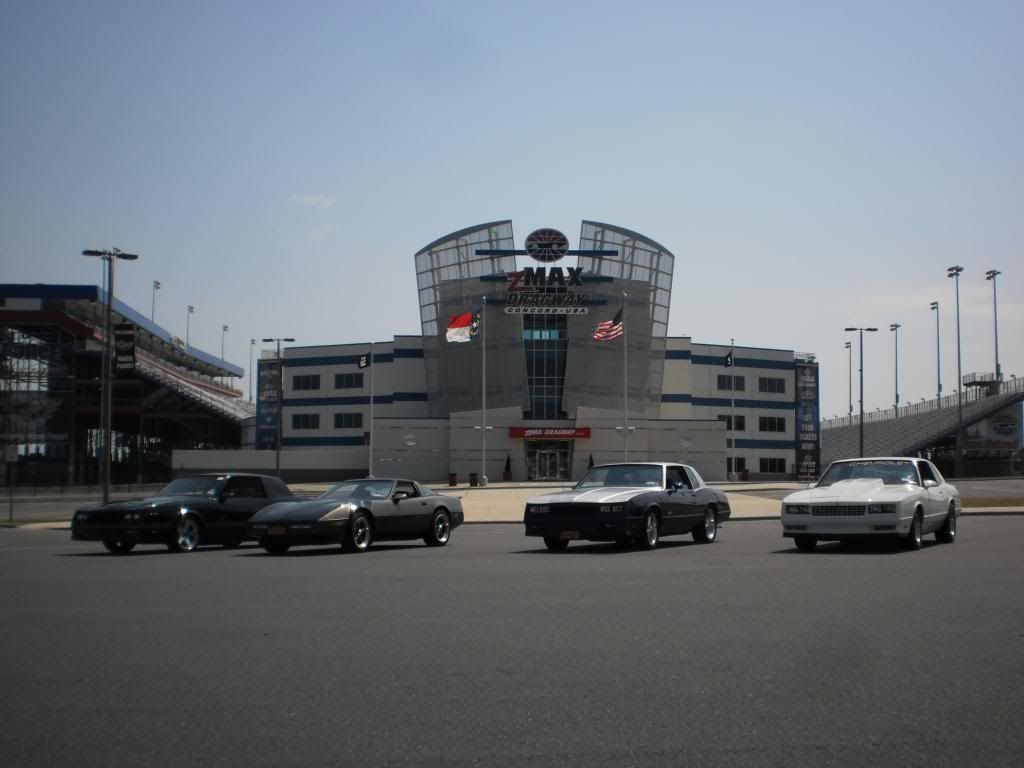 We got to see some of the Dirt Track at Charlotte, but not much.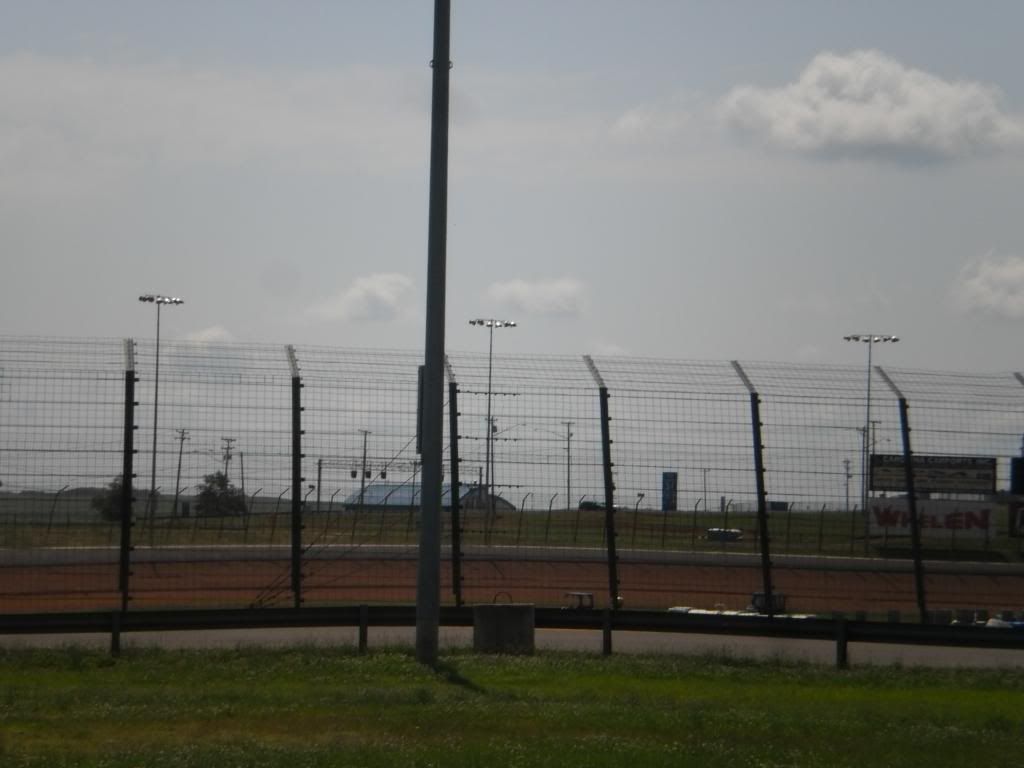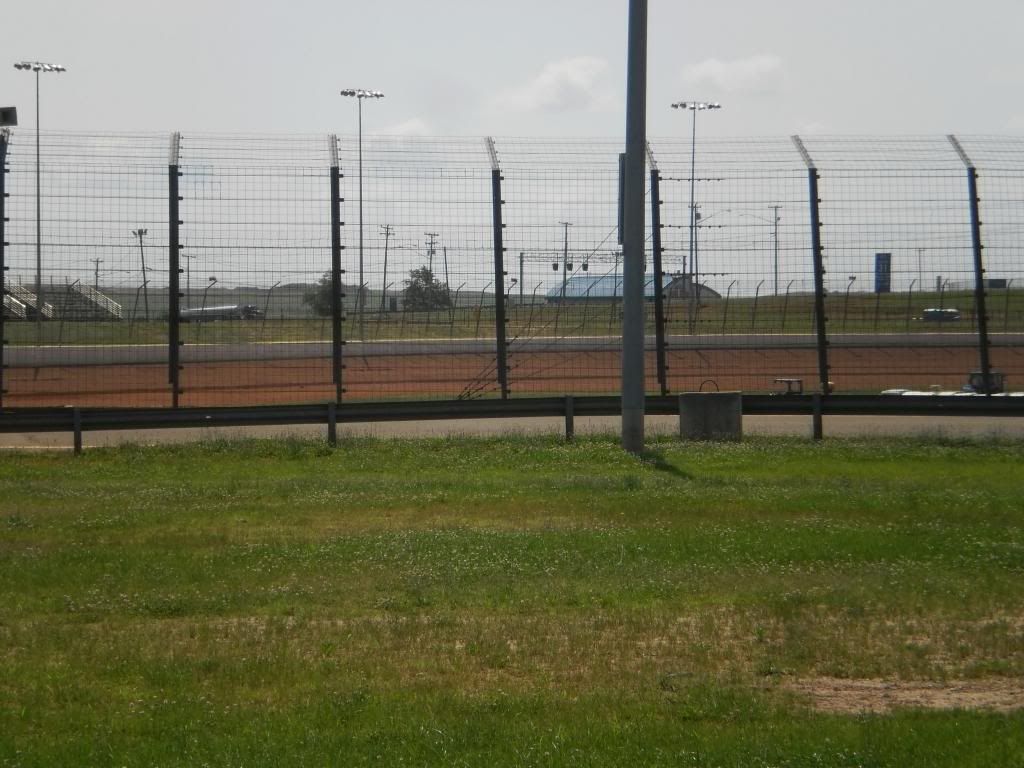 Tim left his mark at the Zmax parking lot.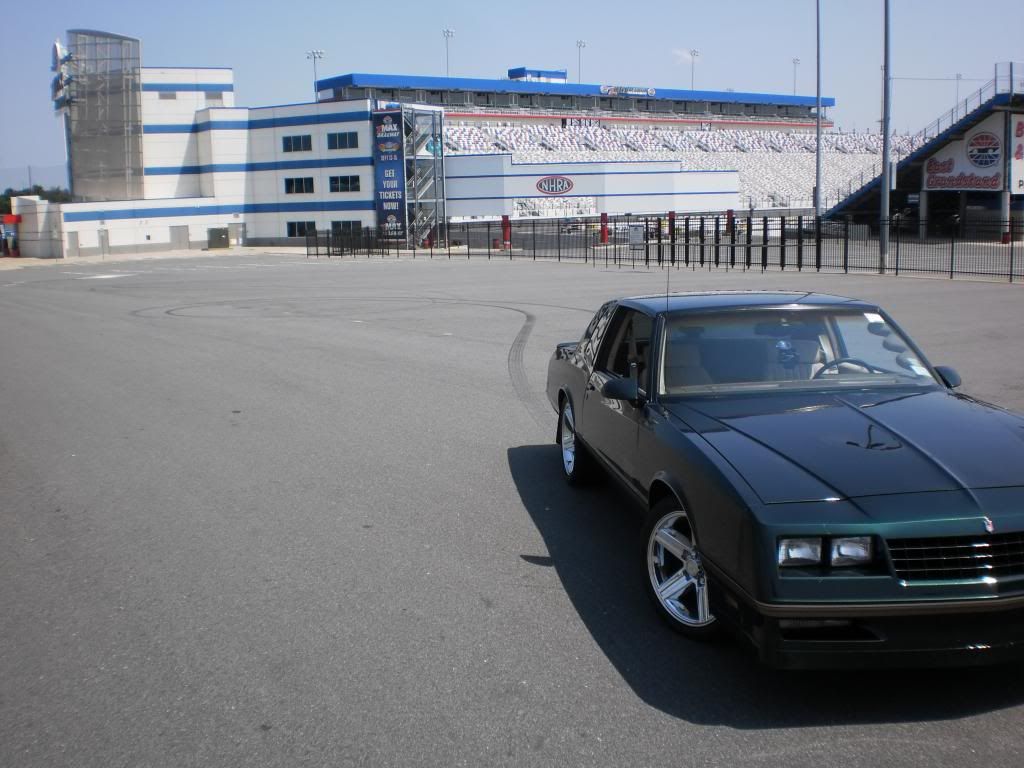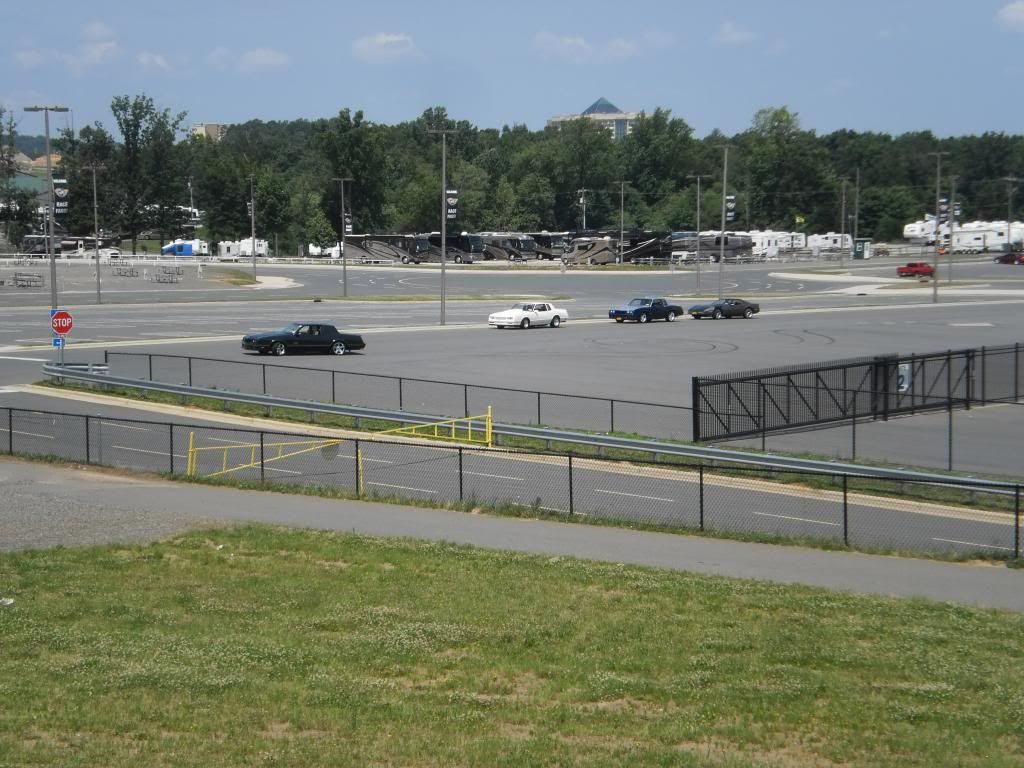 After leaving the tracks, we found our way to the Hendrick race team compound.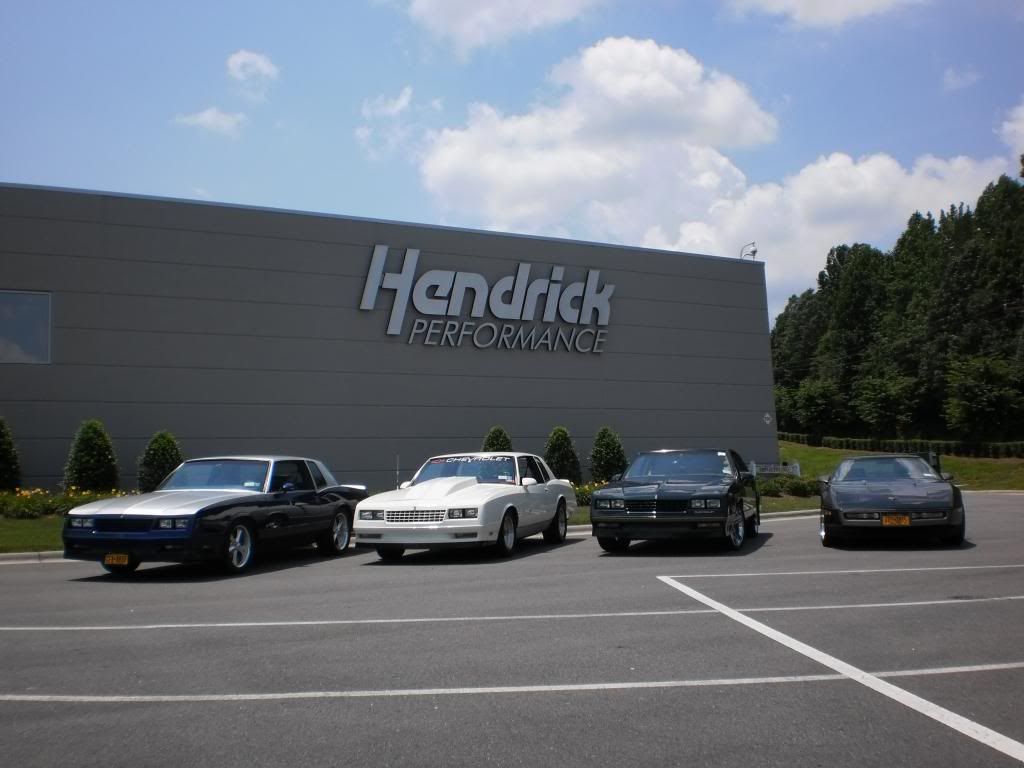 The 48-88 race shop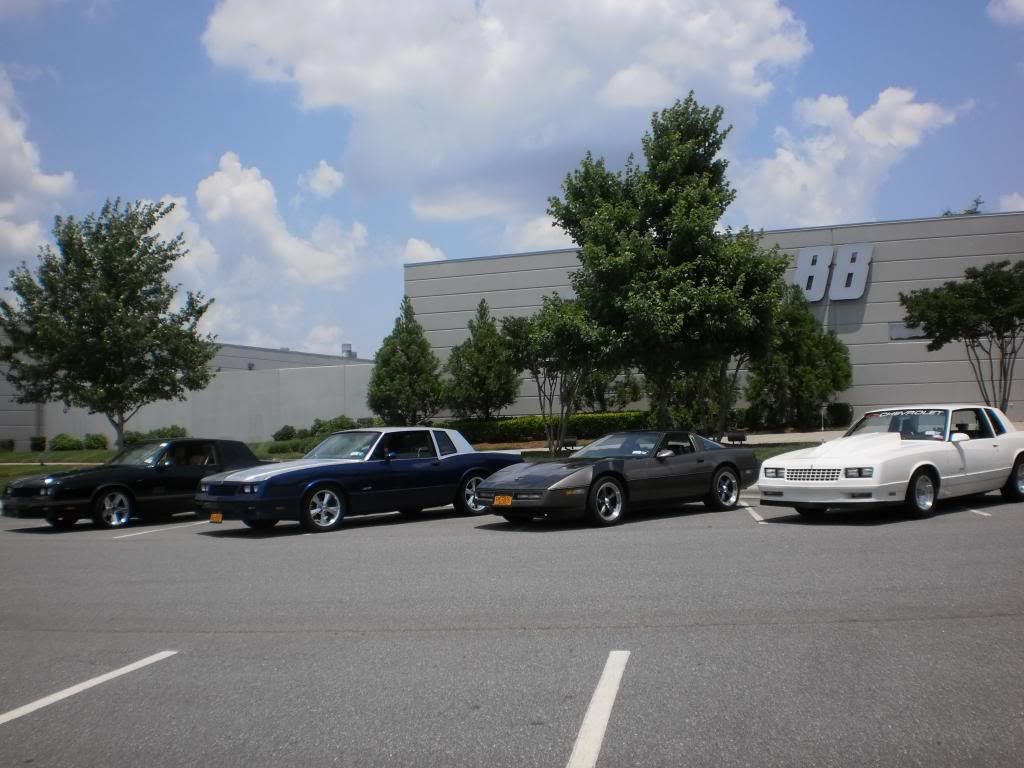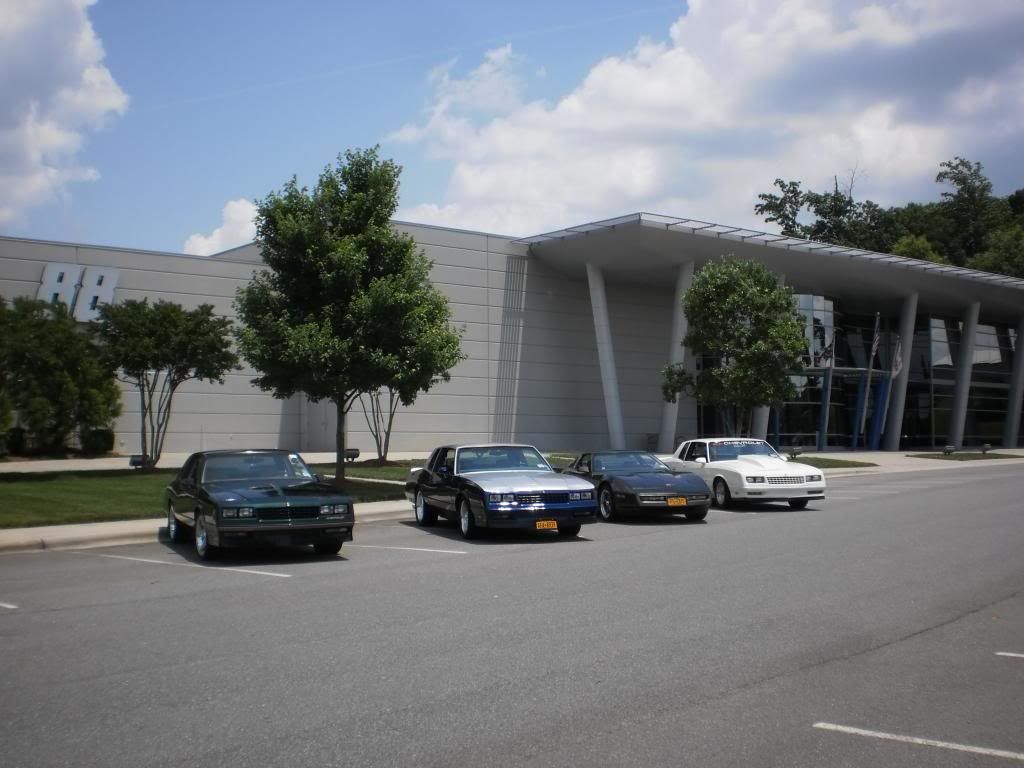 We peeked into the windows of the 5-24 Race Shop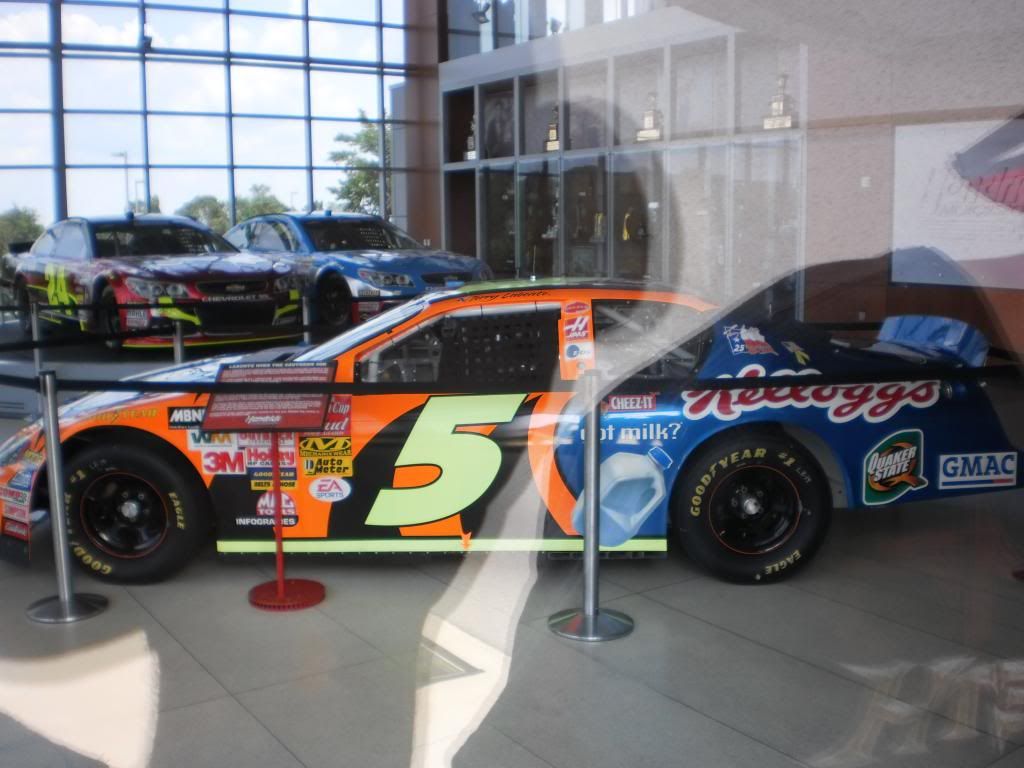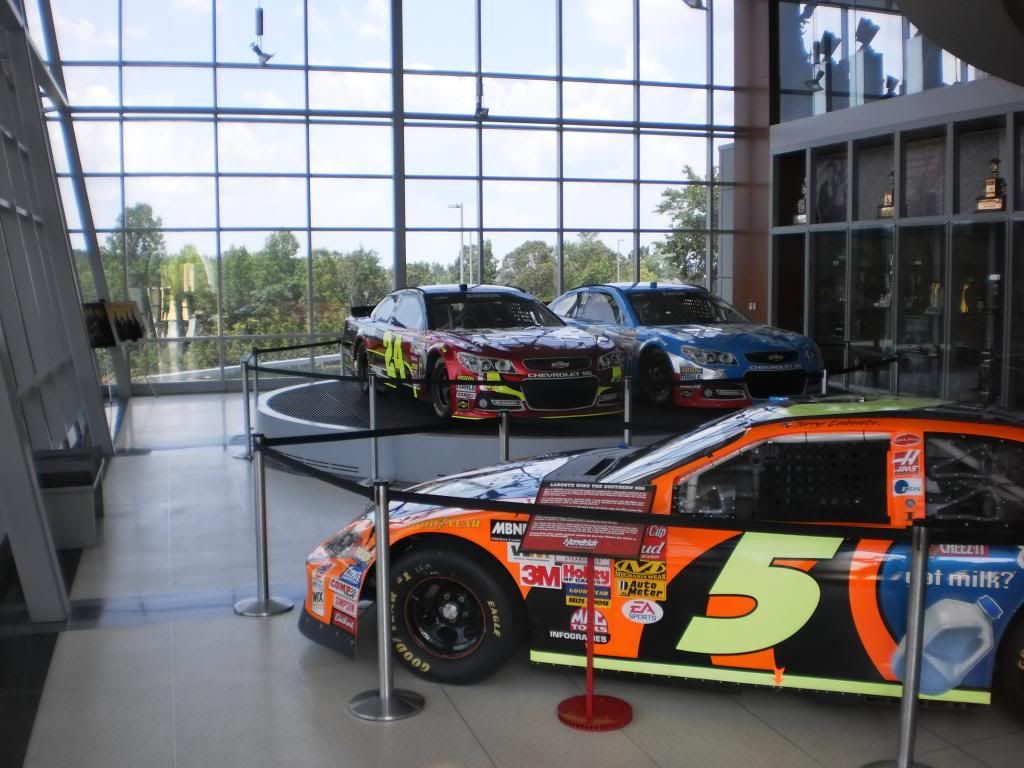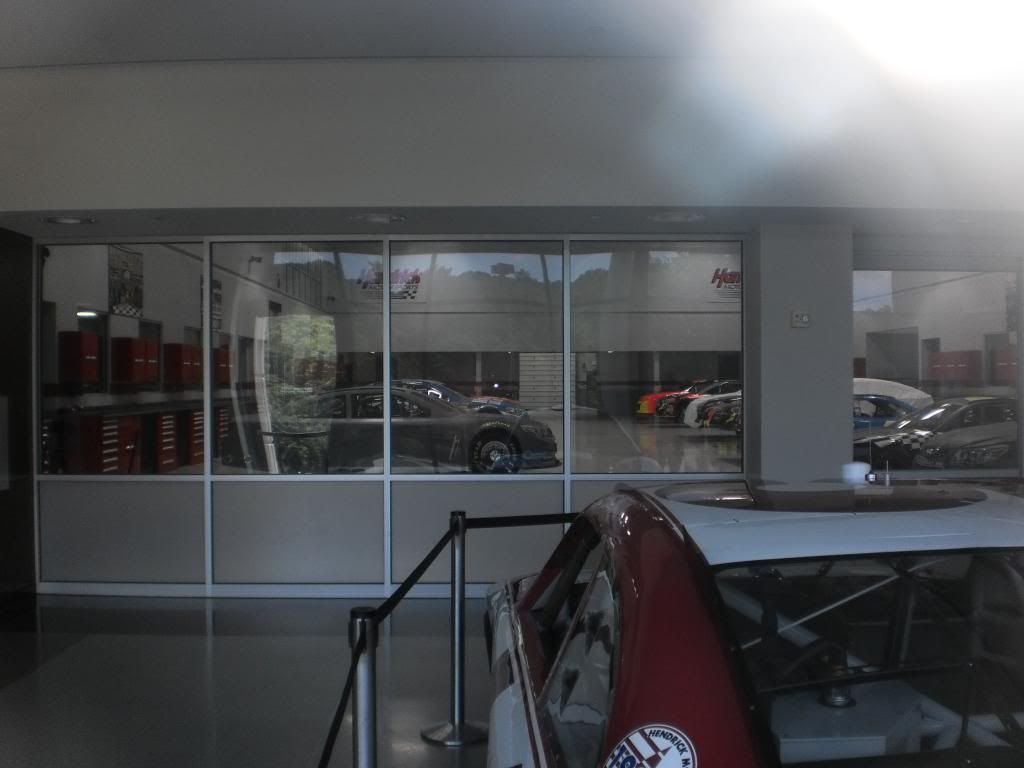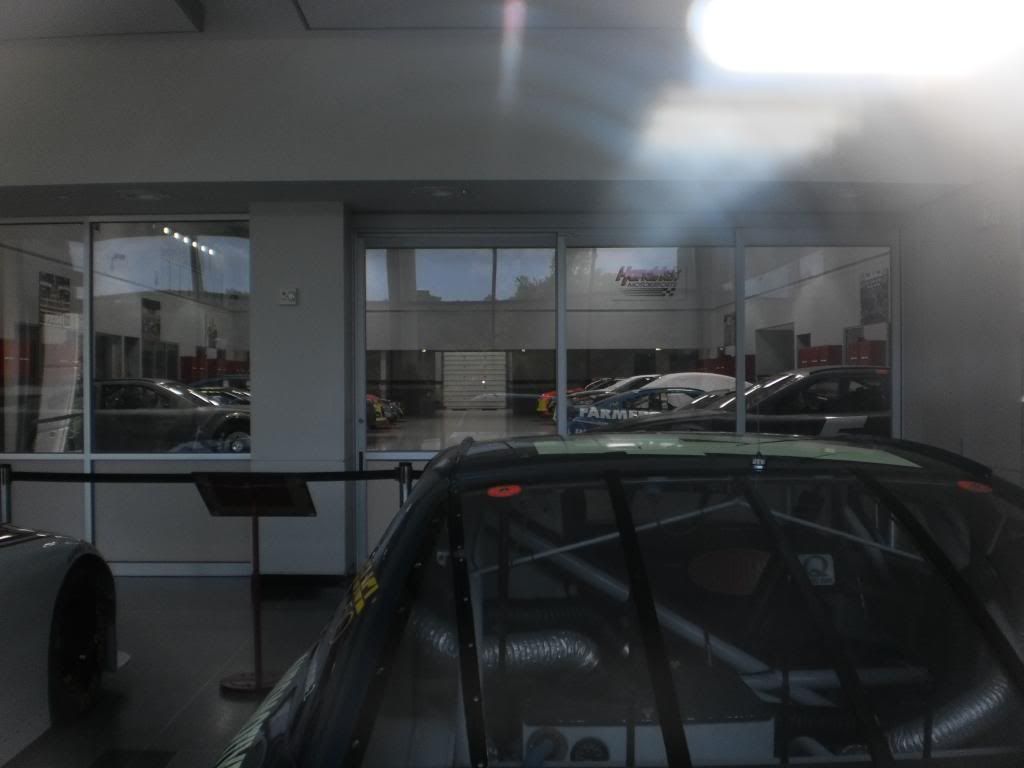 And this is where Security showed up. He was pretty cool about it but didn't exactly like the way we were leaving hand prints on the windows as nearly tramped through the water feature, LOL!
We spent the remainder of the afternoon at the NASCAR Hall of Fame.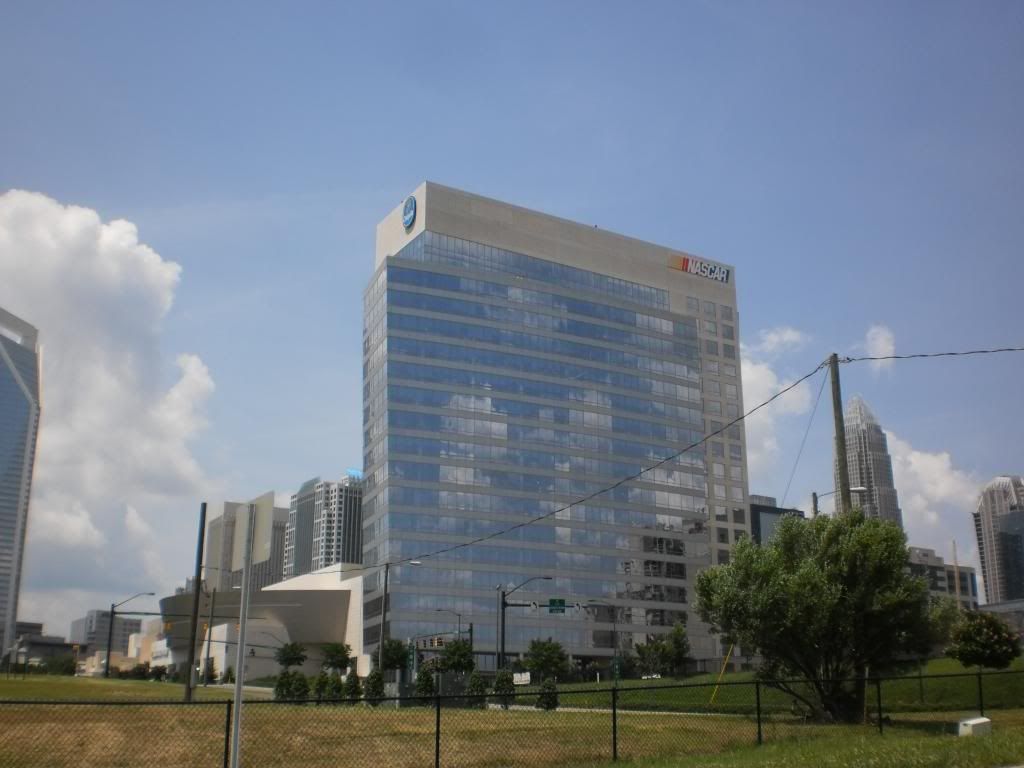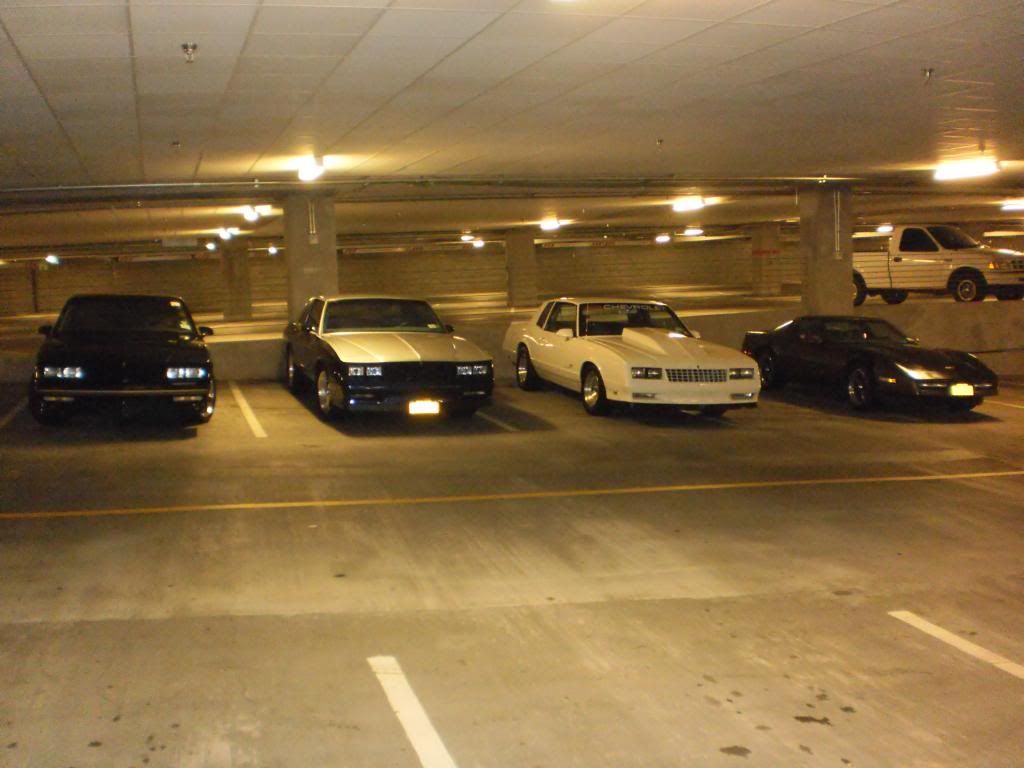 Tim thought we had to dance our way through, LOL!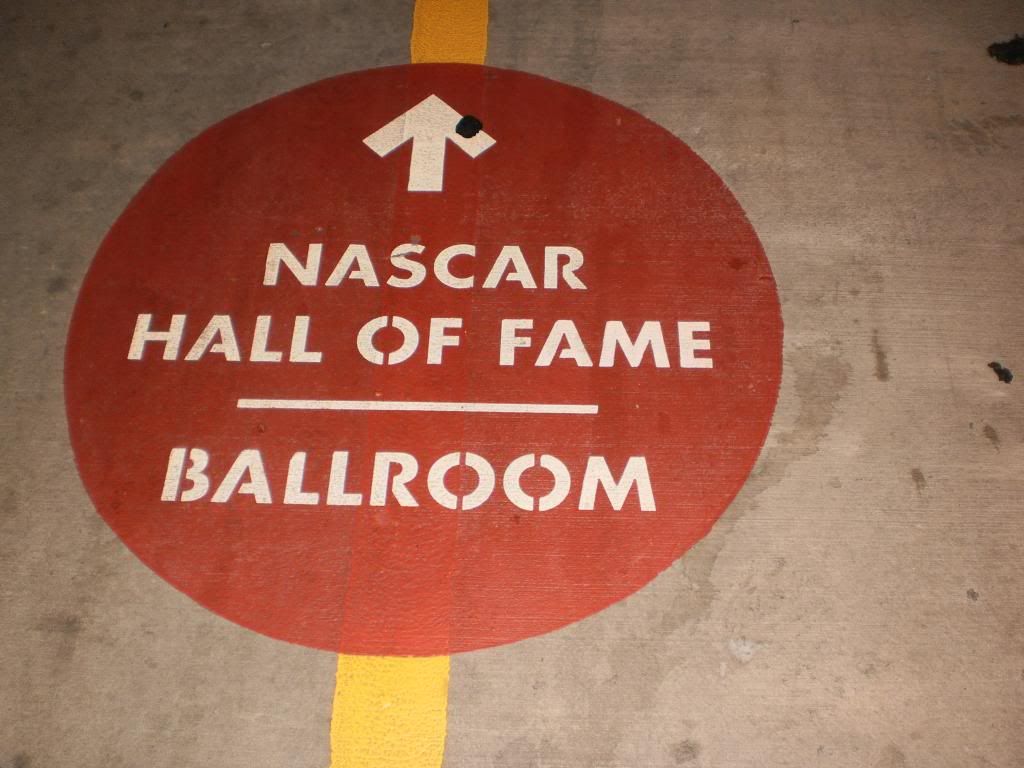 Walking into the place we thought we would see a few cars and some old relics. But that was not the case! Started the whole thing with a short 10 minute movie about the history of the sport, then moved on to a simulated indoor track with cars from the drivers that have been inducted.
Red Byron's Ford Coupe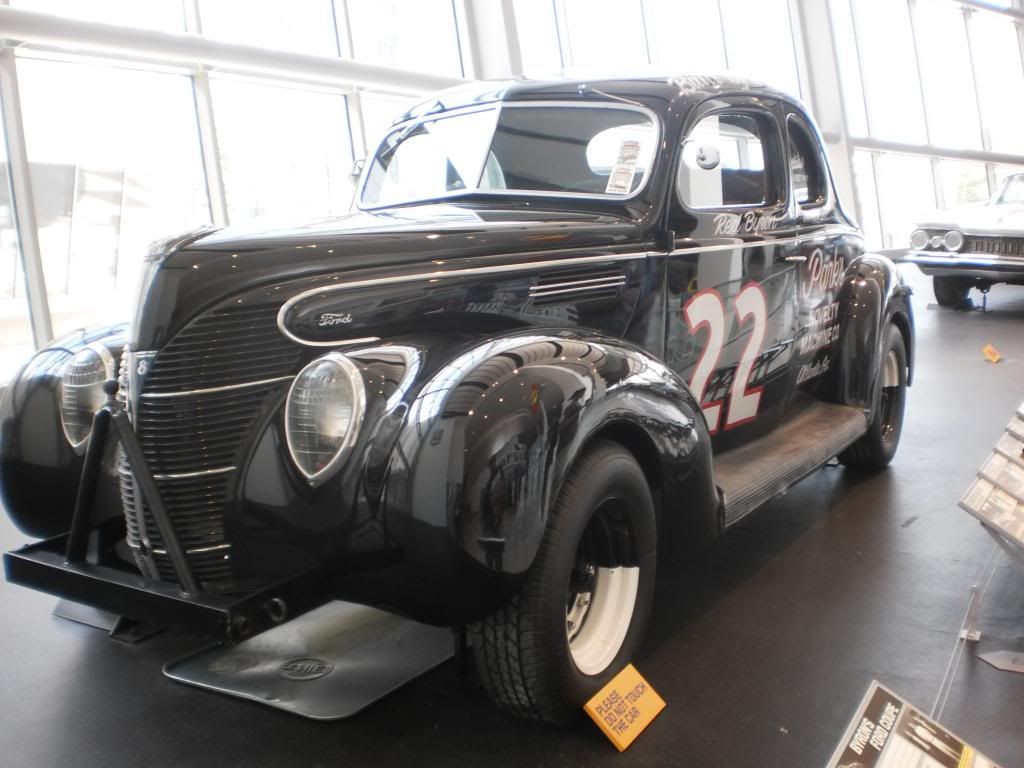 Tim Flock's Hudson Hornet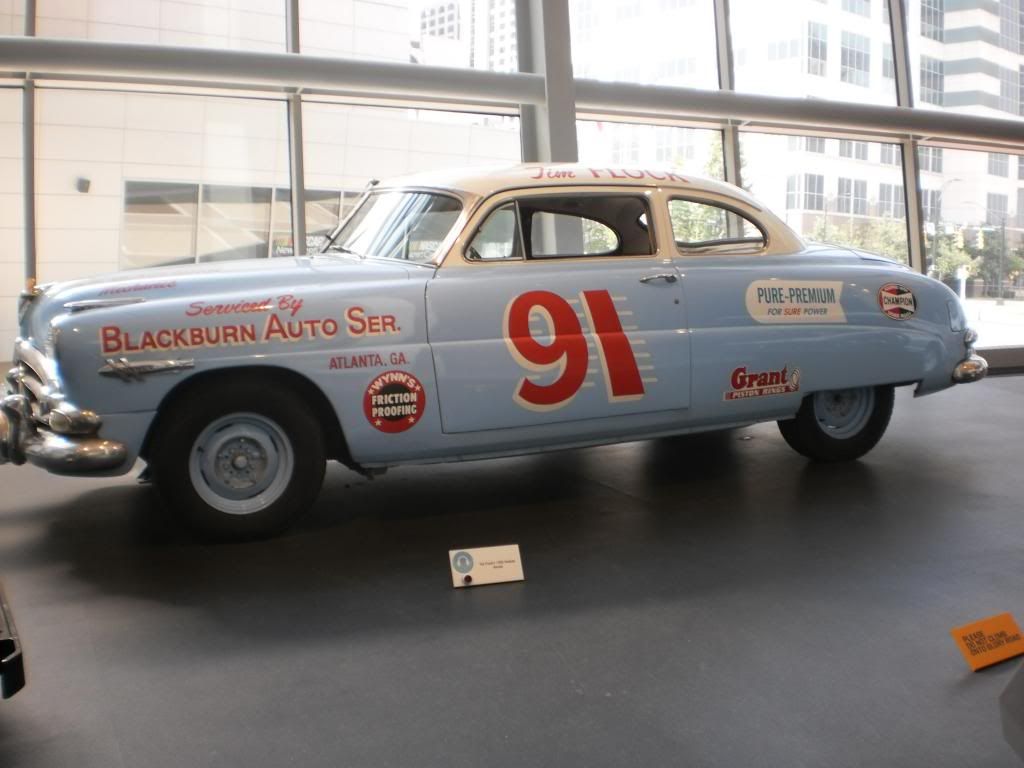 Lee Petty's Oldsmobile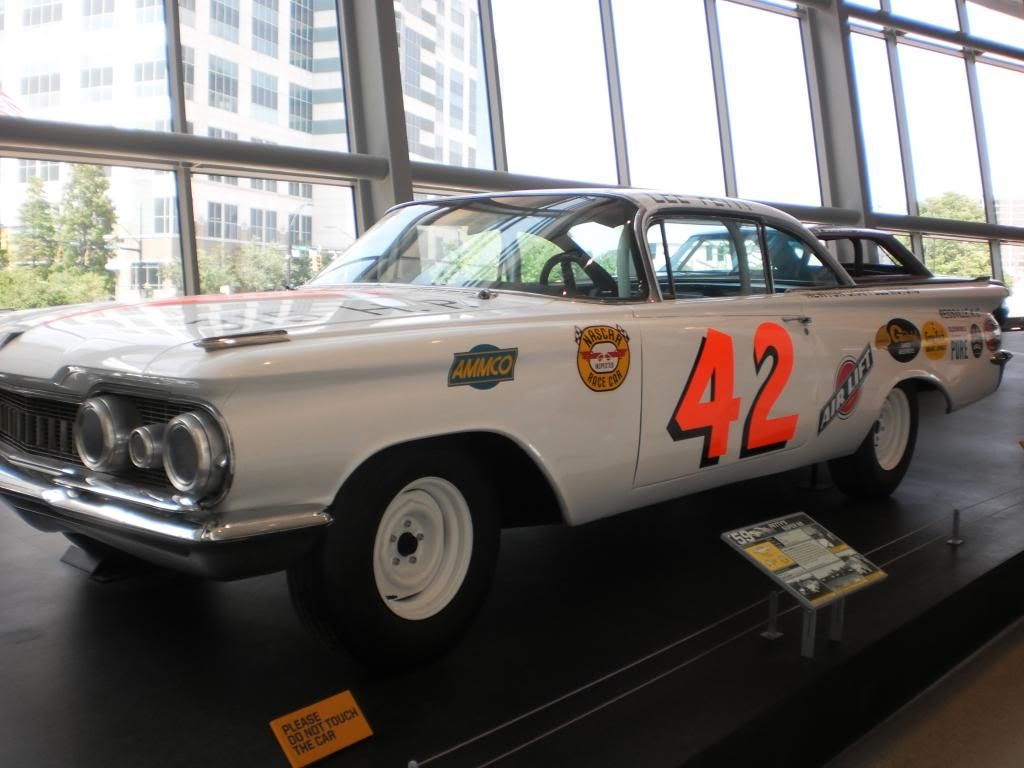 Richard Petty's Plymouth Beldevere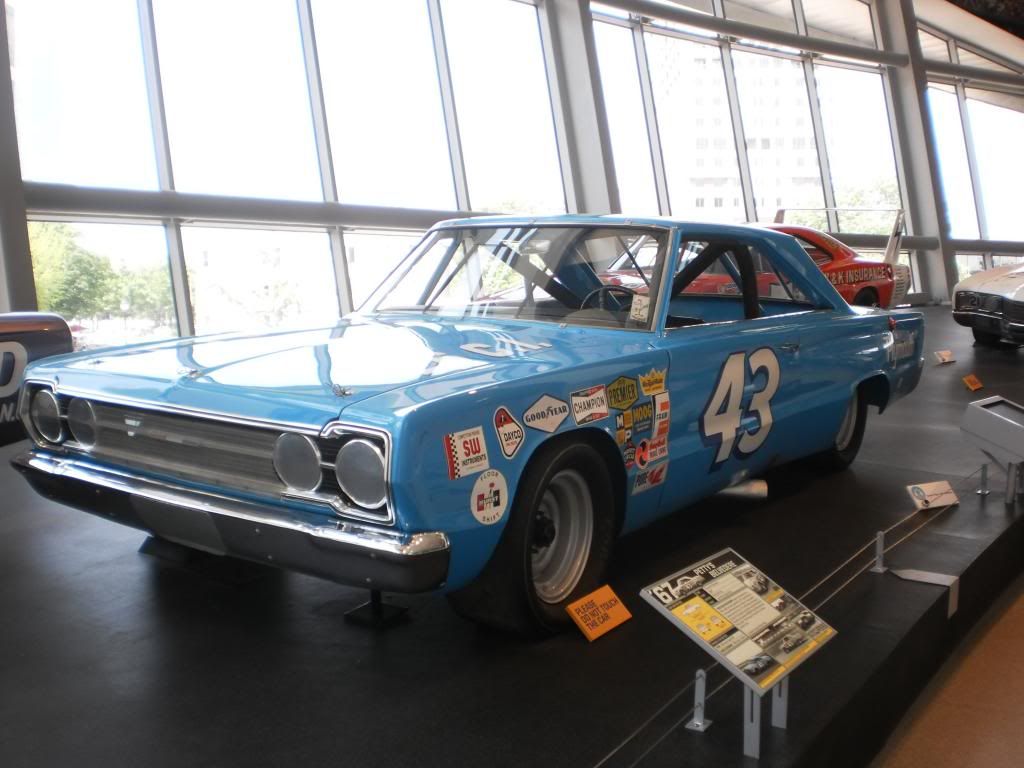 Bobby Isaac's Dodge Daytona Charger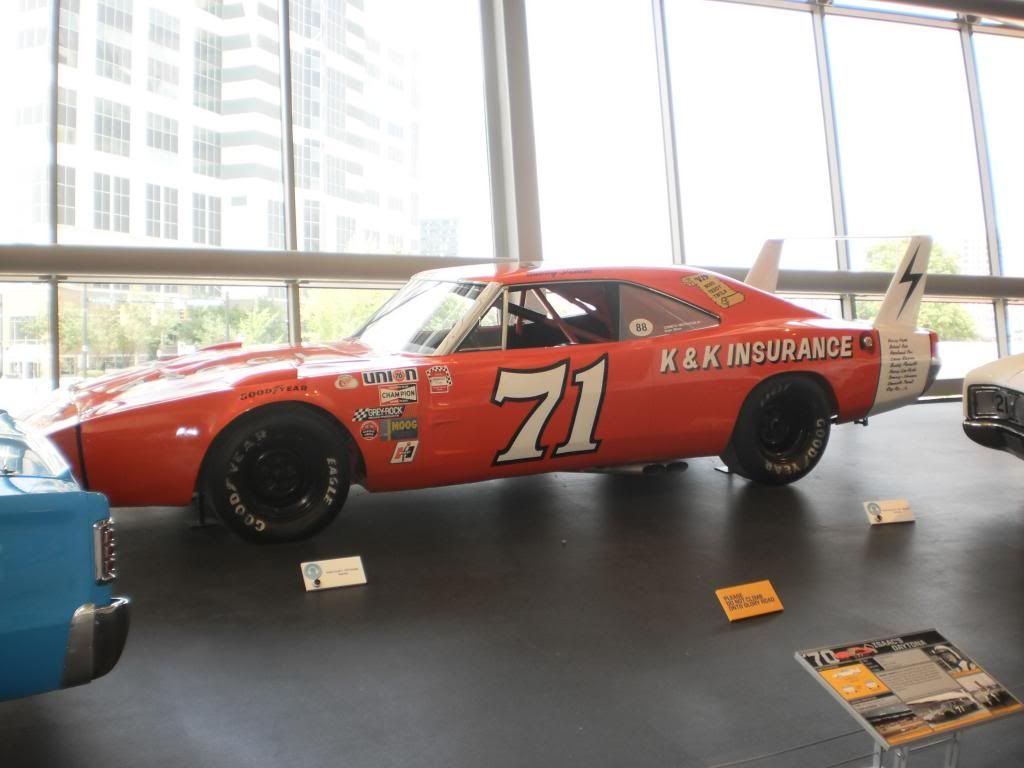 Cale Yarborough's Oldsmobile Cutlass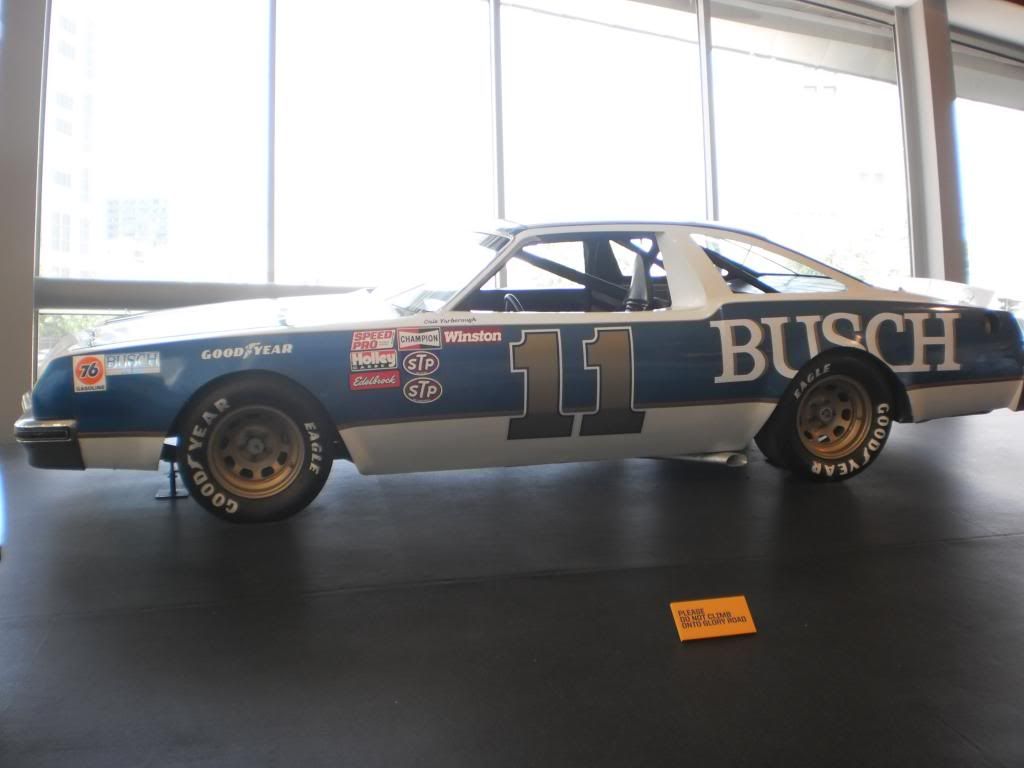 Darrell Waltrip's Buick Regal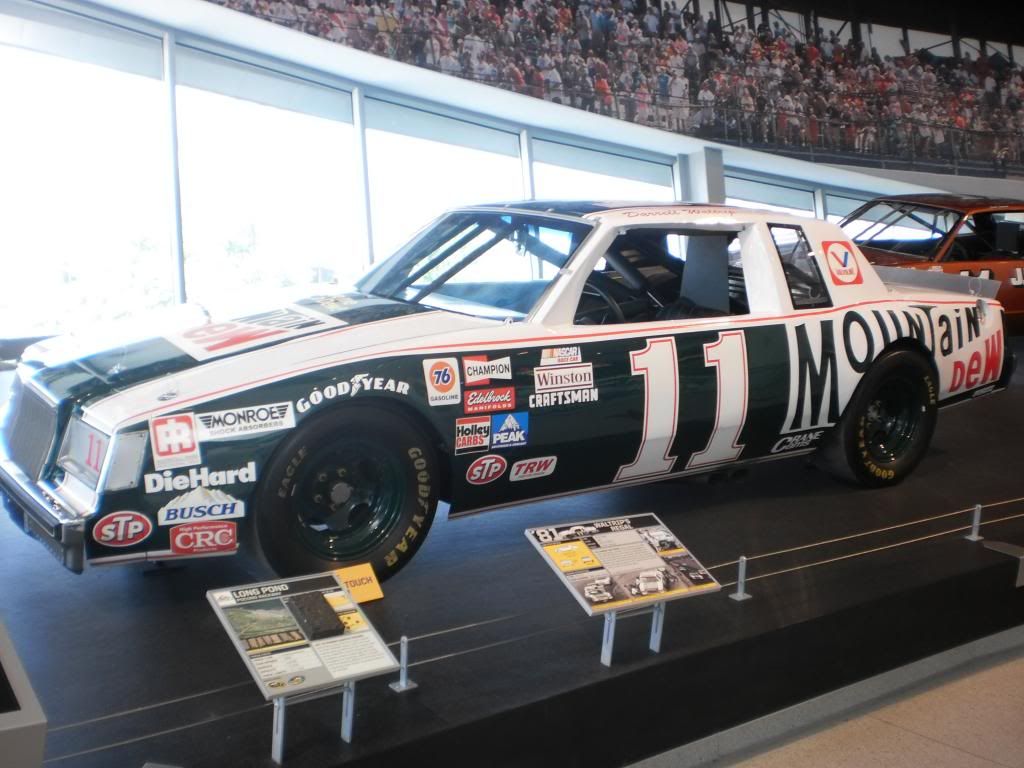 Richie Evans' Chevrolet Cavalier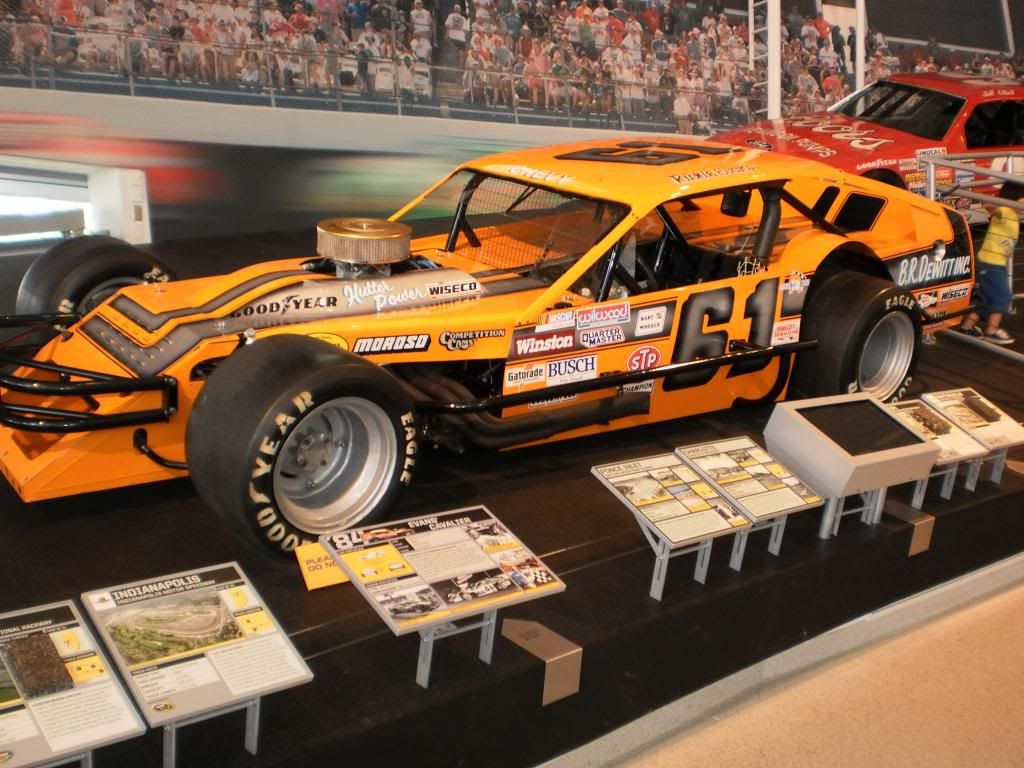 Bill Elliot's Ford T-bird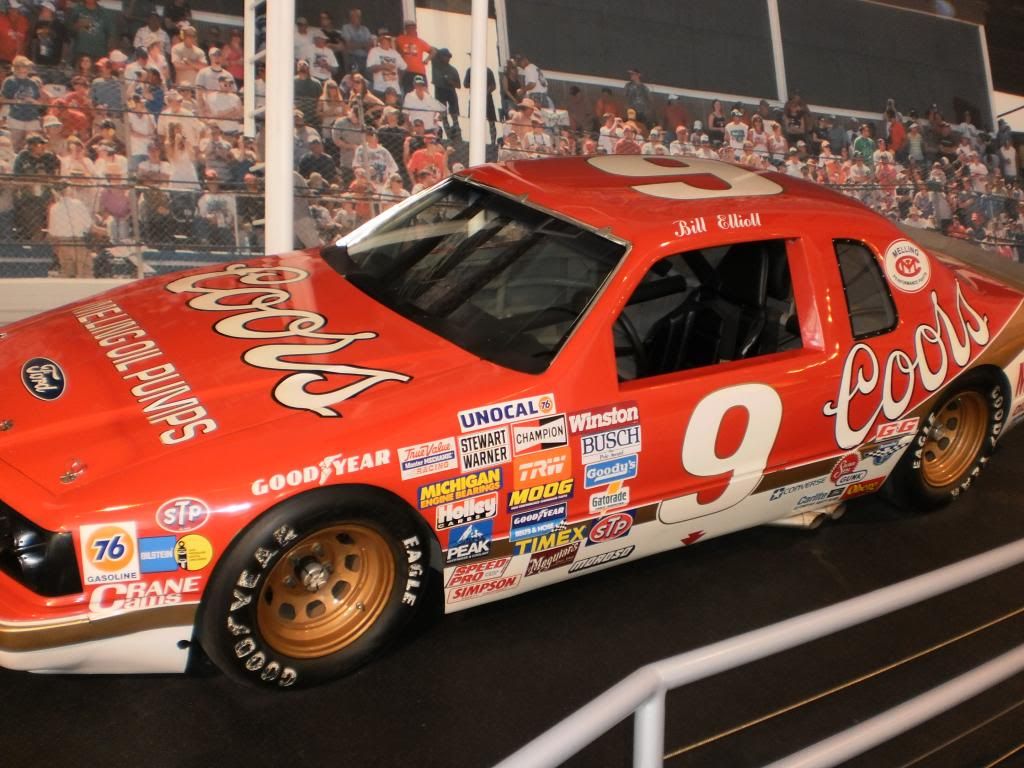 Dale Earnhardt's Chevrolet Monte Carlo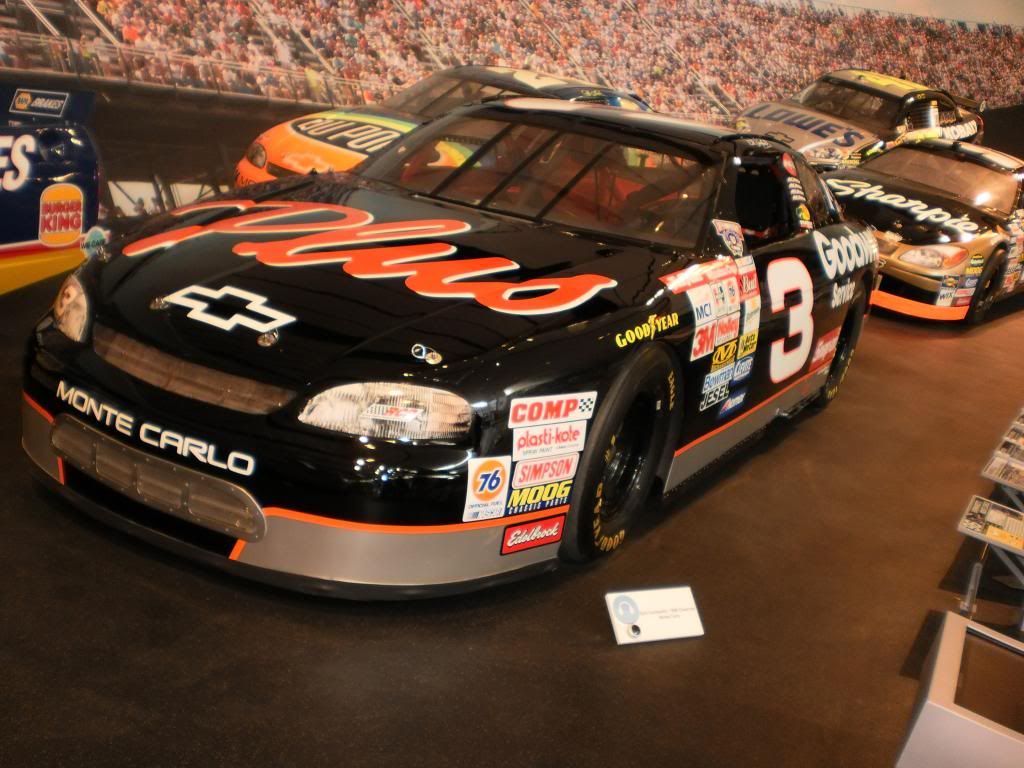 The track section had a spot that you can walk up the 33* banking. That was hard!
There was some really cool artwork on the walls. I believe they were Sam Bass lithographs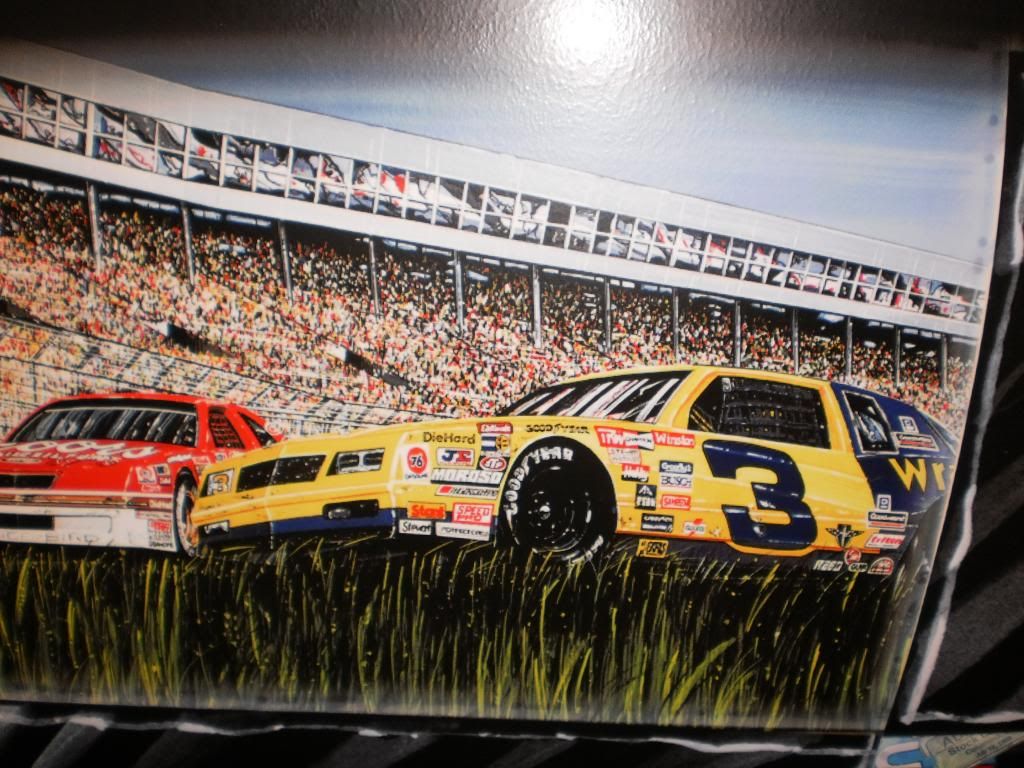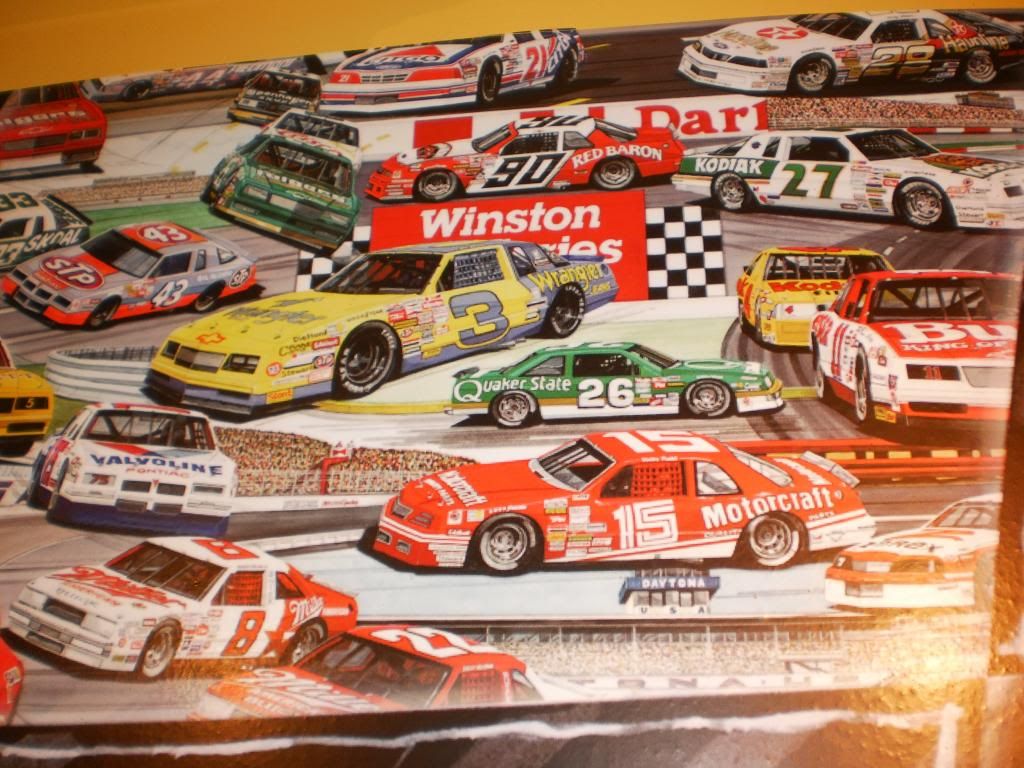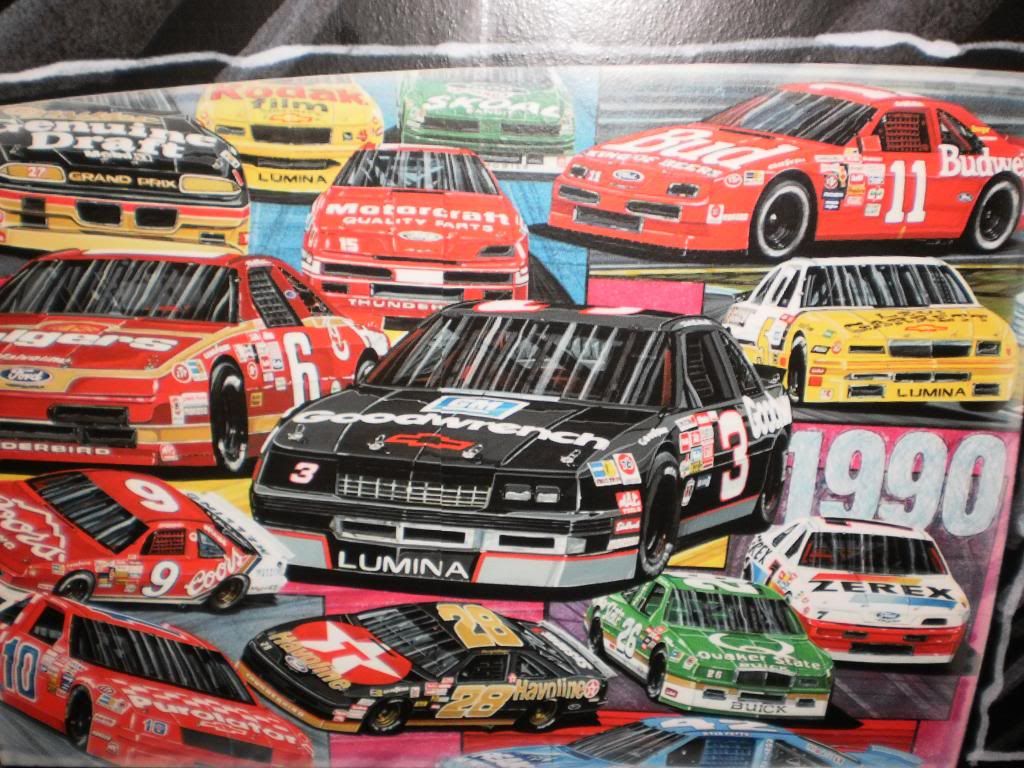 Sadly, at this point, my camera battery started to die. So I was only able to catch a few other cars.
They even had a few of the cars from NASCAR related movies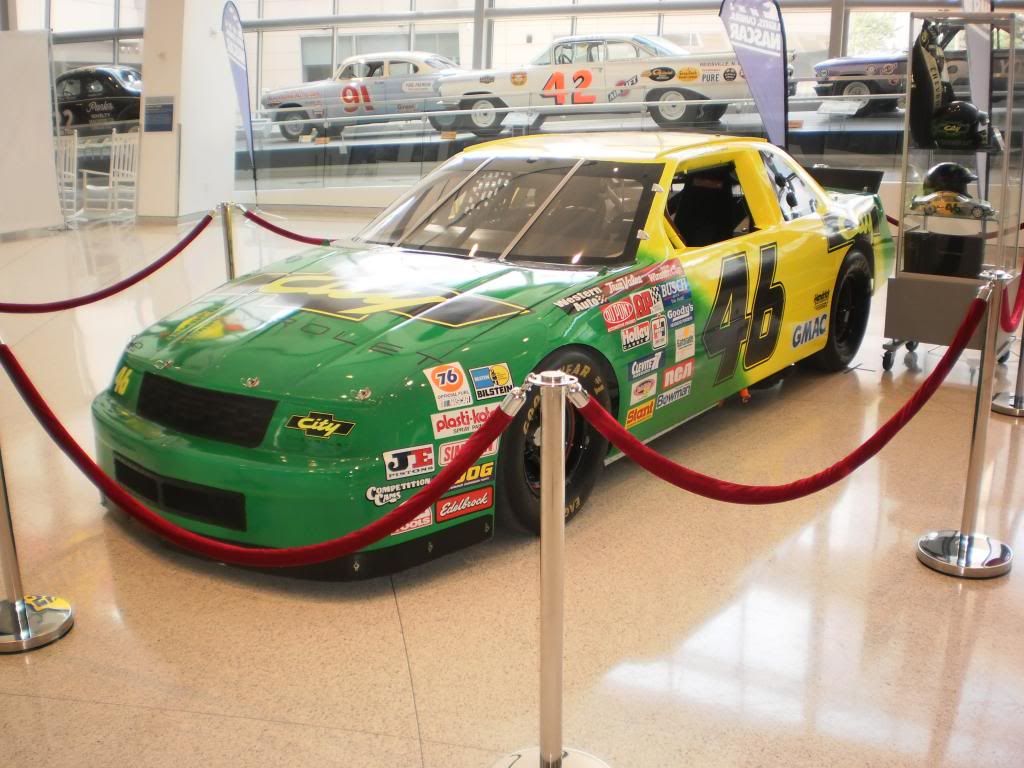 Rusty Wallace's Pontiac Grand Prix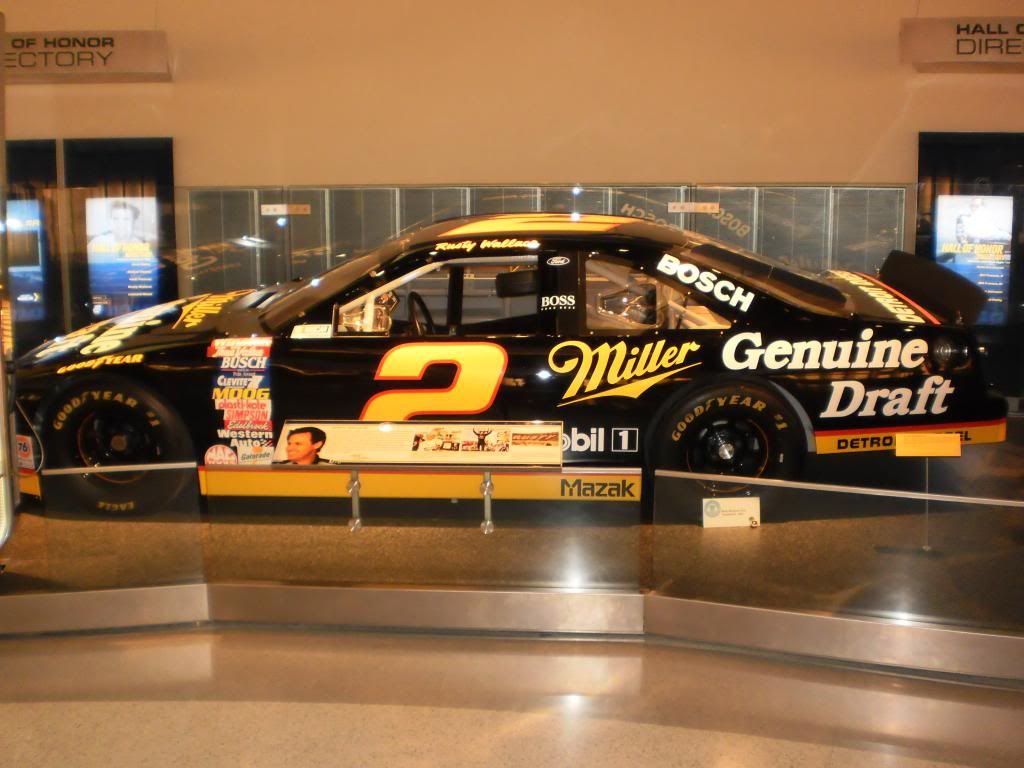 Tony Stewart's Chevrolet Impala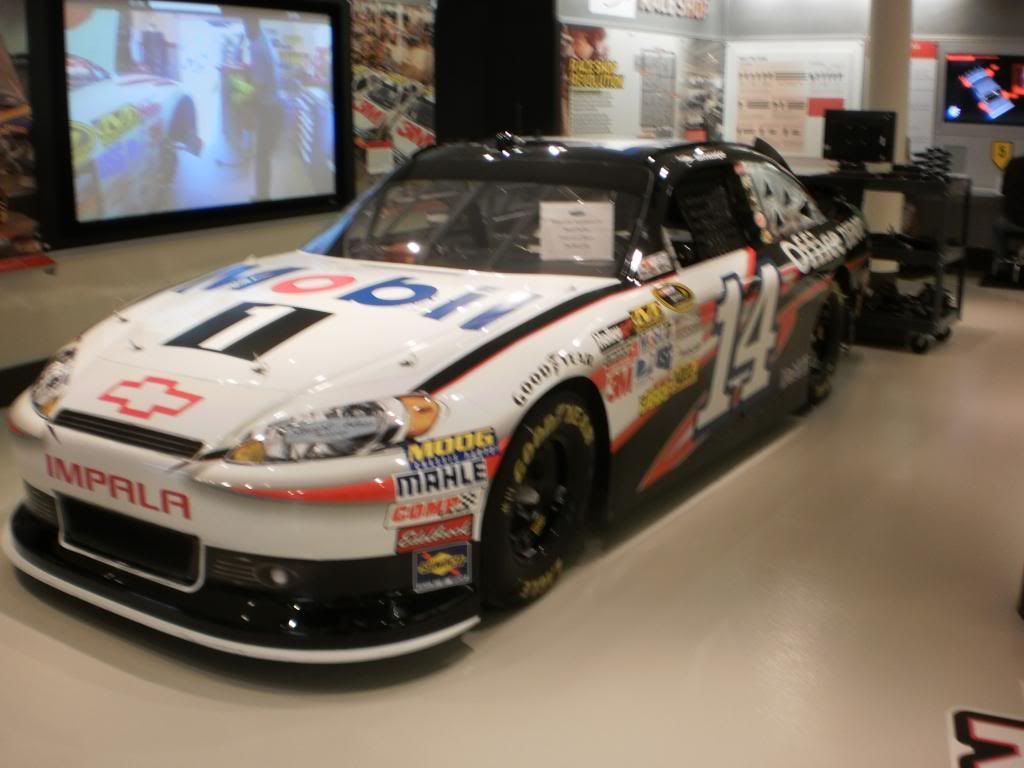 Brad Keslowski's 2012 Championship Dodge Charger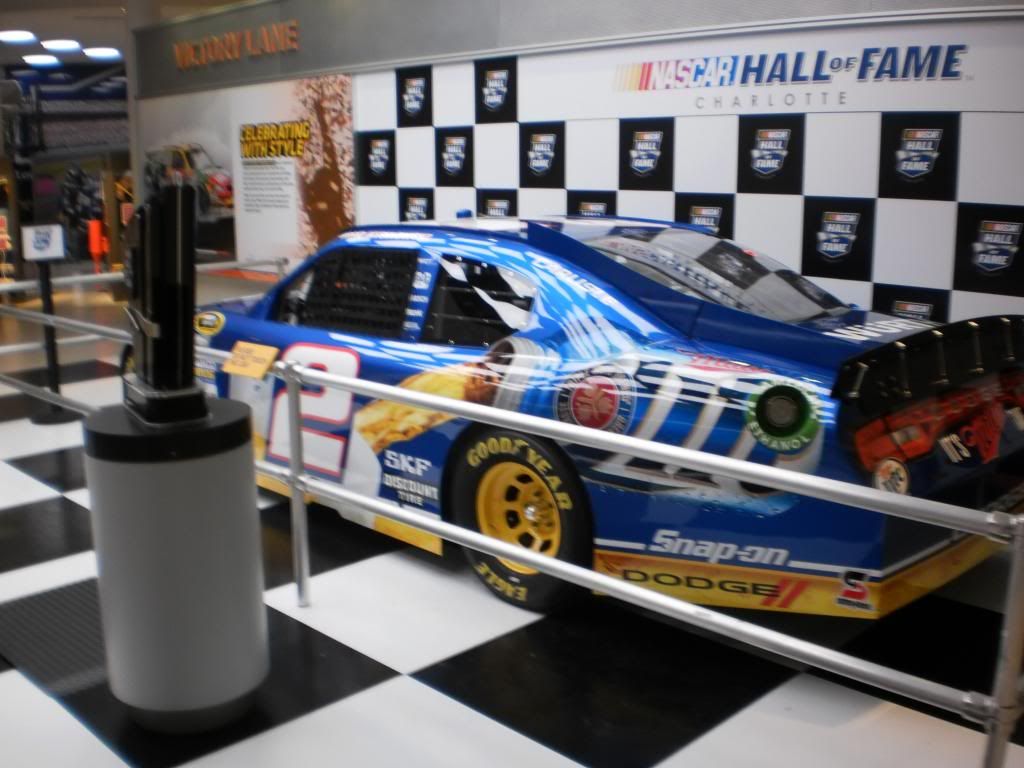 Ricky Craven's Pontiac Grand Prix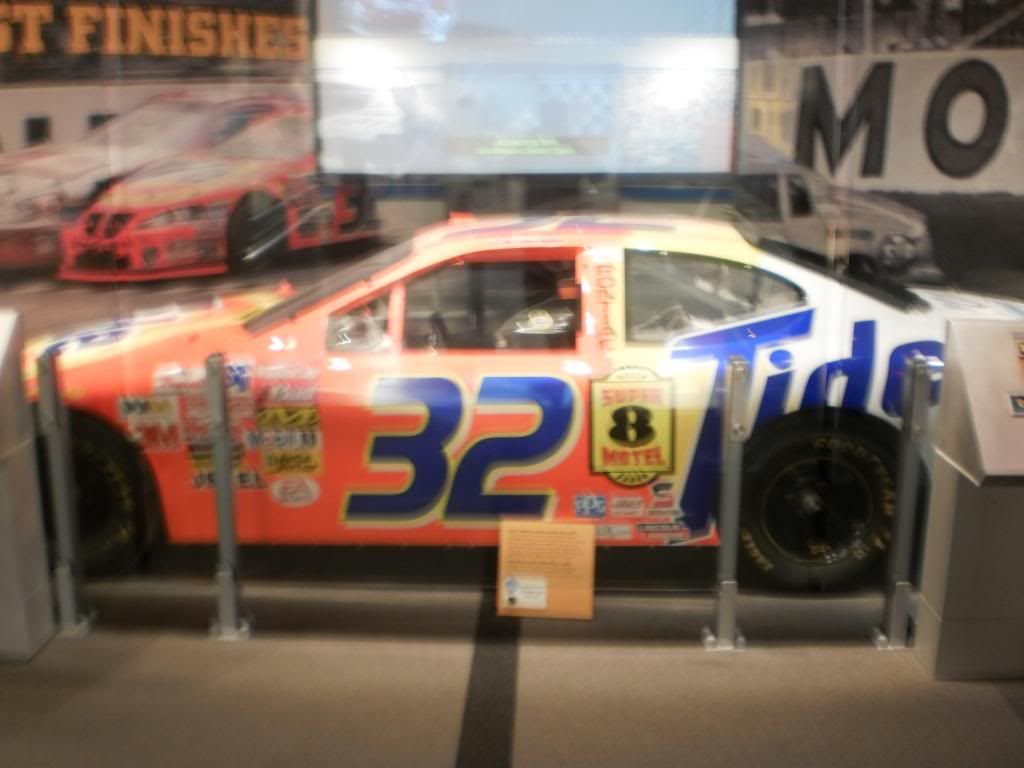 And of course the car's of the most famous fight in NASCAR history! Donnie Alison's and Cale Yarborough's Oldsmobiles fron the final lap crash of the 79 Daytona 500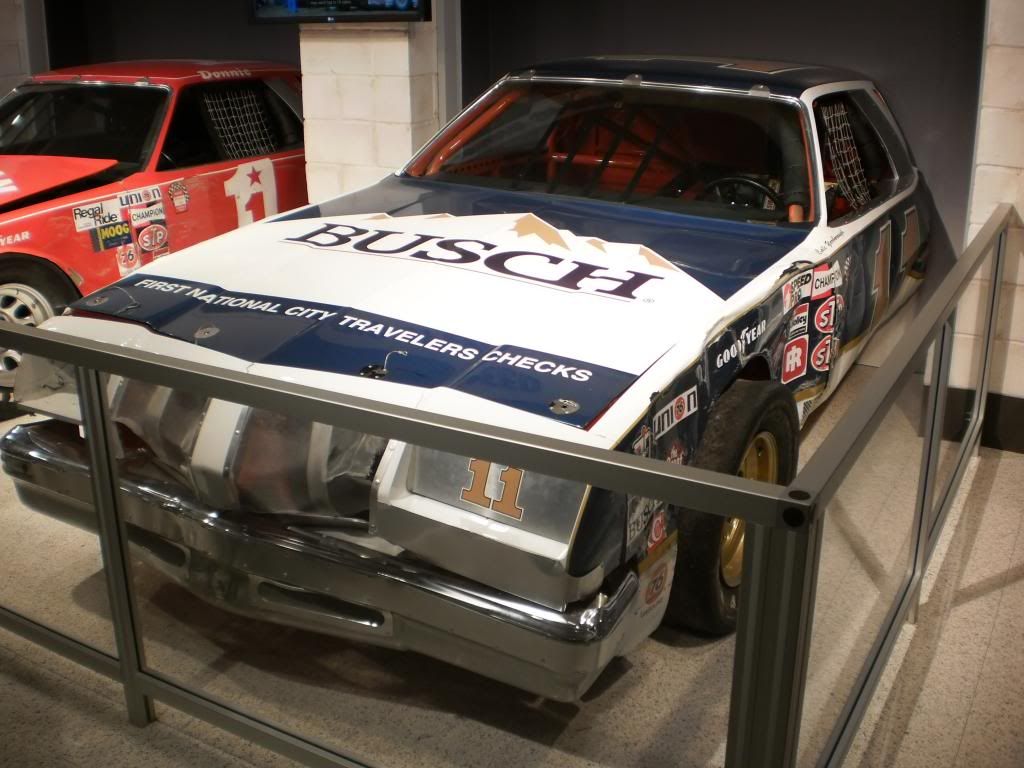 We finished up the Hall of fame by racing each other in the Simulators. Then had to boogie to the gift shop before it closed!
The final destination, before returning to the hotel, was Hickory Speedway. A small local Saturday night short track, But big on history! Names like Ned Jarrett, Dale Jarrett, Ralph Earnhardt, Dale Earnhardt, Richard Petty, Lee Petty and Morgan Shepherd started their NASCAR careers as track Champions at this track. Would have loved to see a race there on Saturday, but didn't get a chance.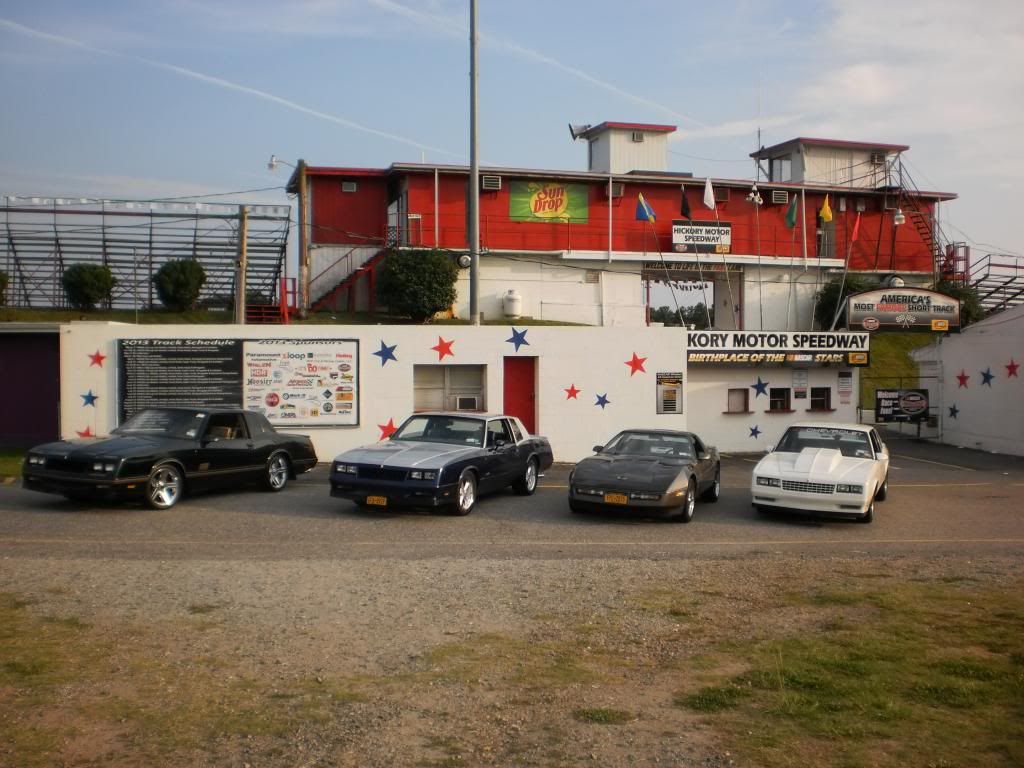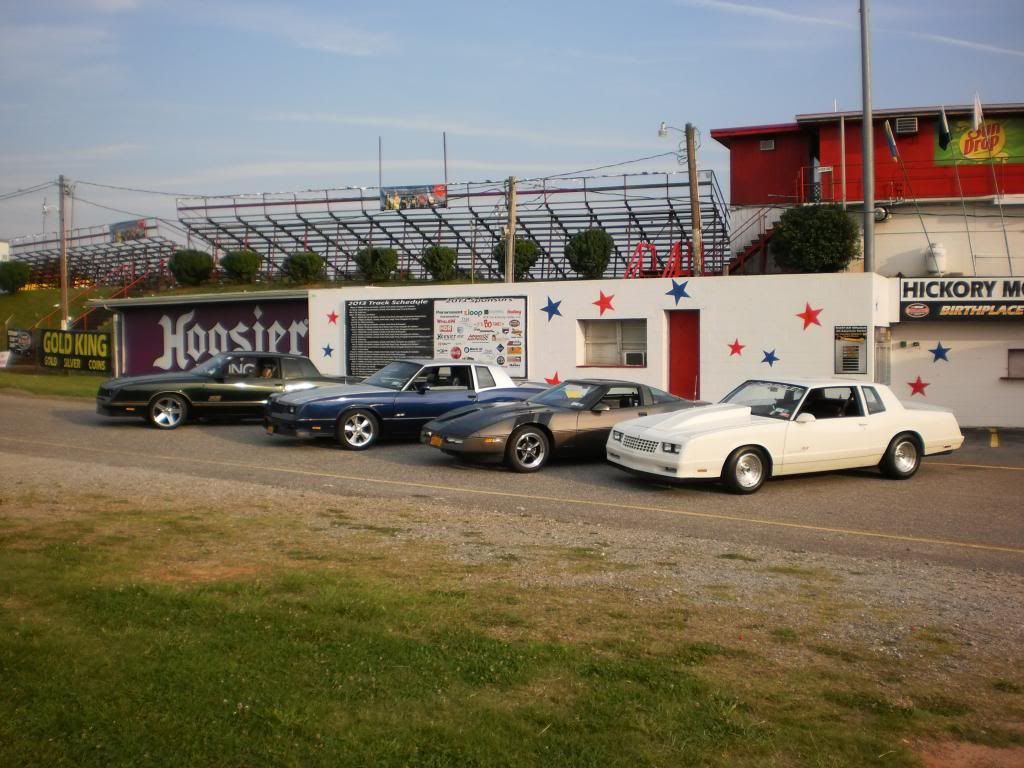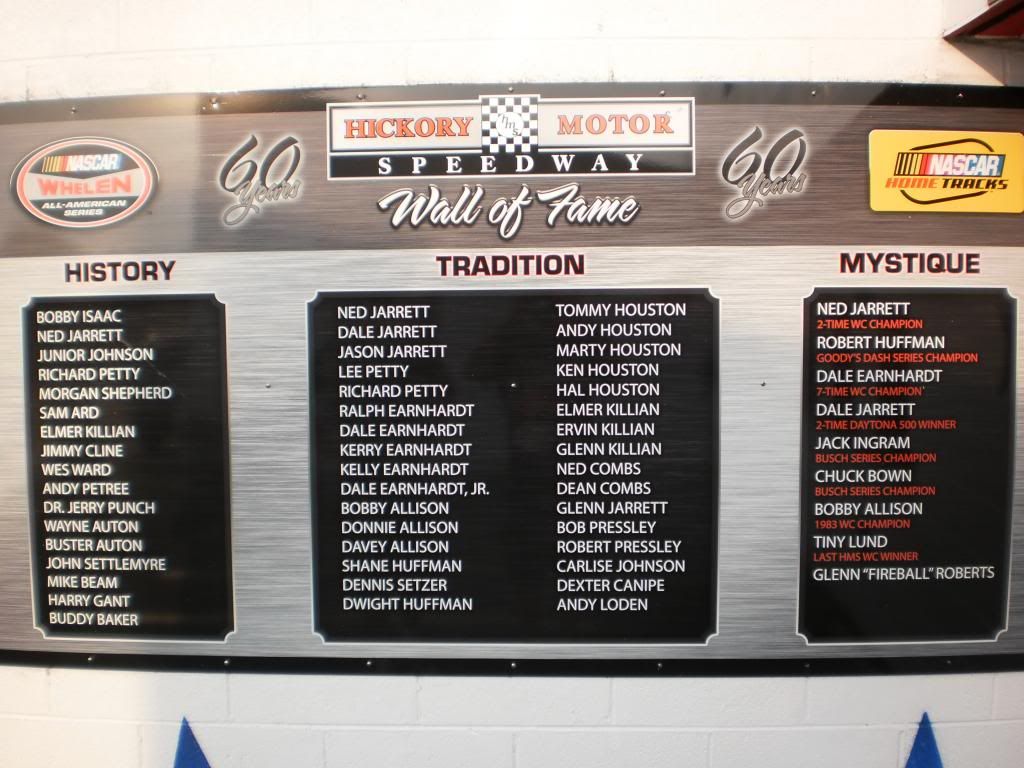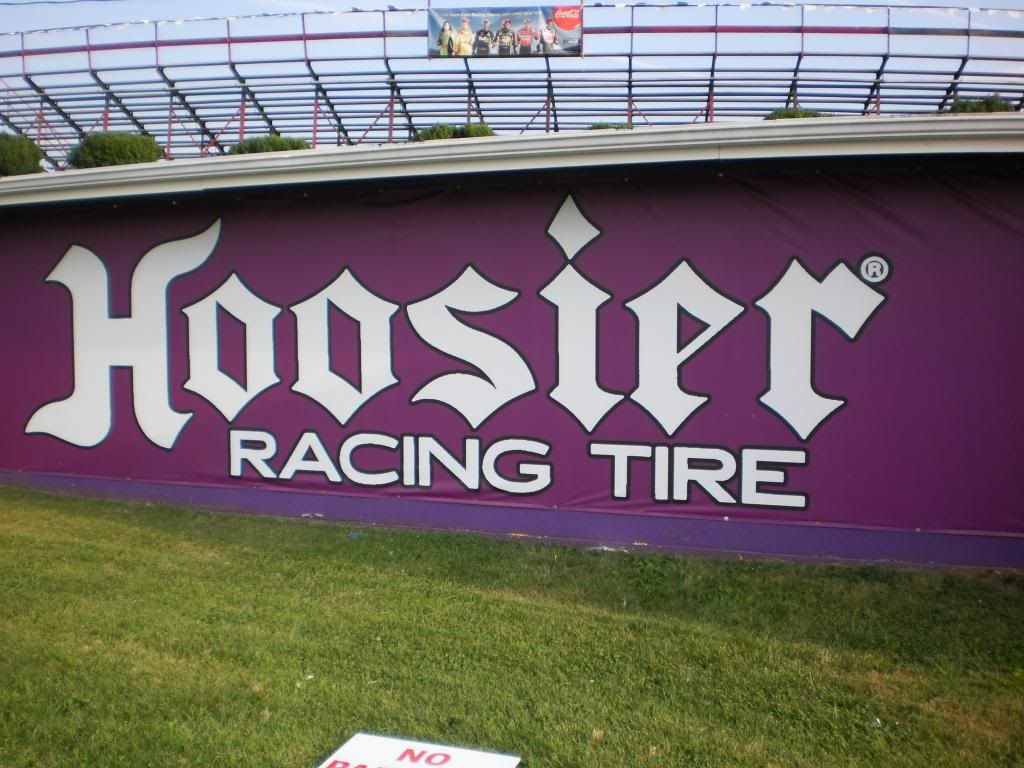 Then it was time to head back to the hotel and get things packed for the morning run back home