Day 4
Our final day in North Carolina started off on the wet side. Rained in the morning and it was not looking like it would be a great driving day. Right after filling up we headed to last destinationbefore we headed home. Virginia International Raceway. It was cool driving a long and twisted road to the track.........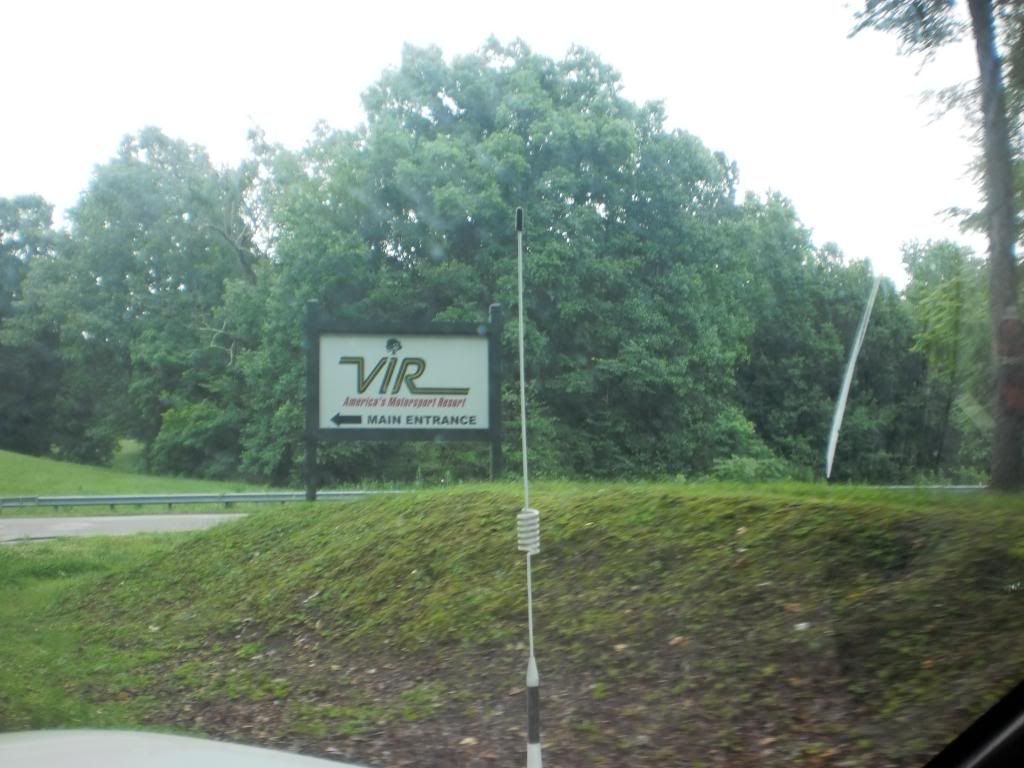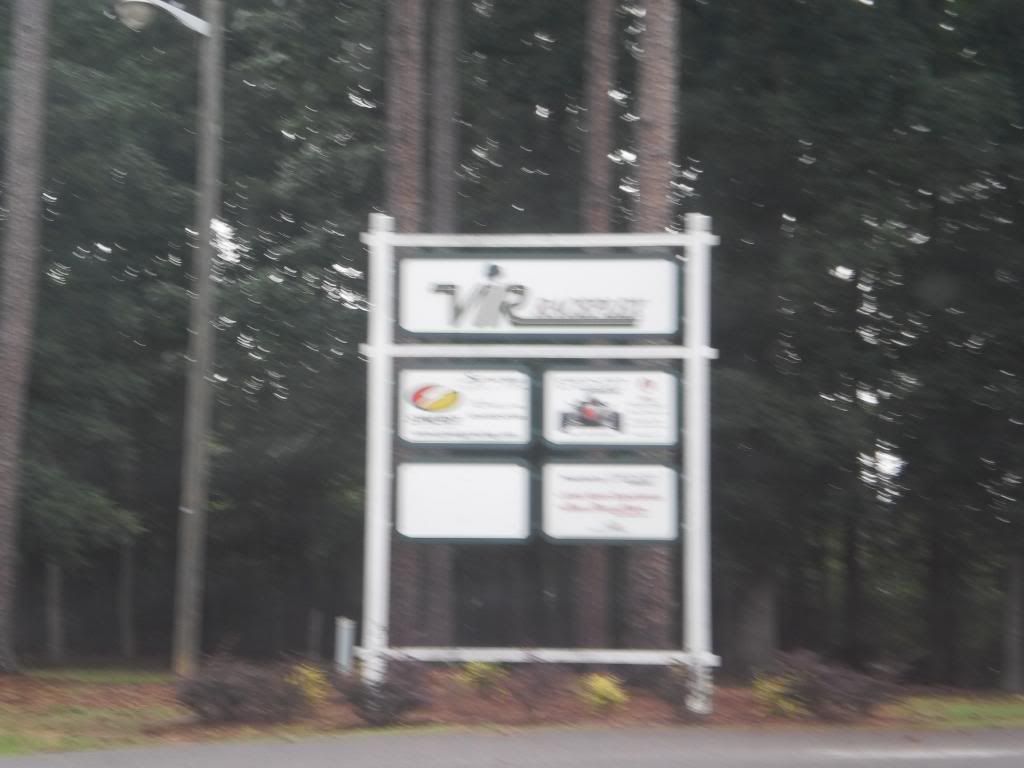 but then finding out it was guarded better than the Air Force base was a little confusing.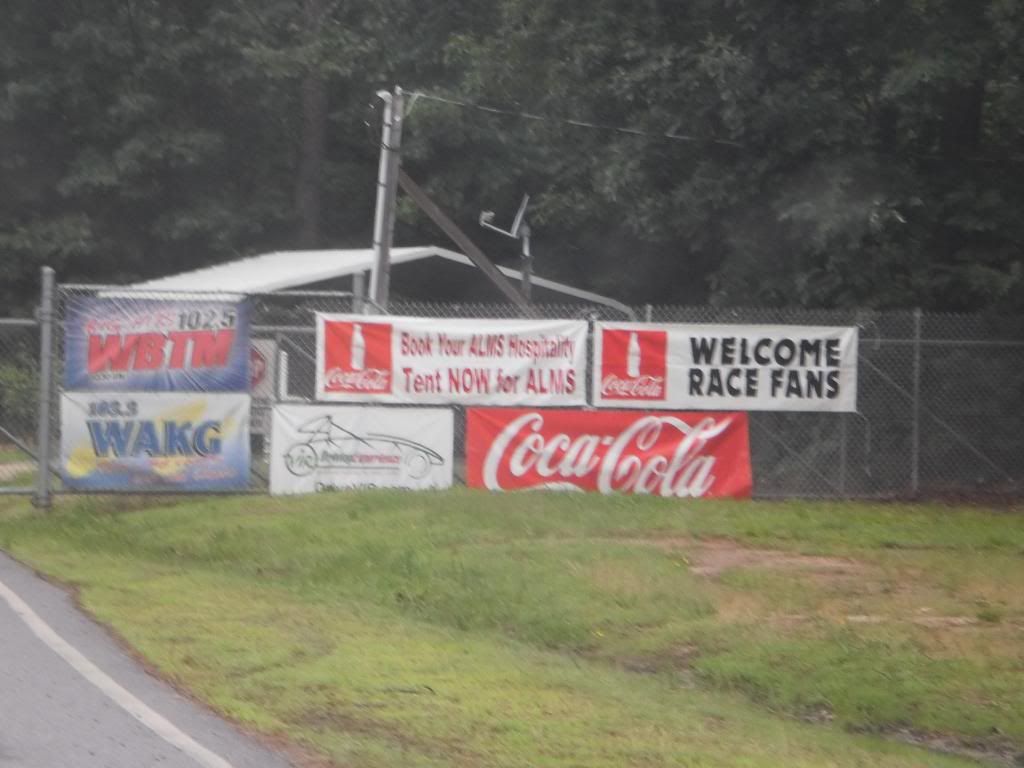 Even more confusing is why my picture of the guard house did not come out.
Anyways, we arrived and Tim talked to the gate guard. Apparently there was private testing going on and that we were not allowed to be there. I saw Tim wave his hands and he must have pulled a Jedi Mind Trick, because the next thing I knew the guard went into the building, made a call and then there was a security car pulling up behind me. It went around us. We then signed wavers and were instructed to follow the security car.
We then were given a private drive thru tour of the facility. Of course we were not allowed in certain places like the Villas or where the teams were. But, what we did get to see was stuff that never gets shown on TV.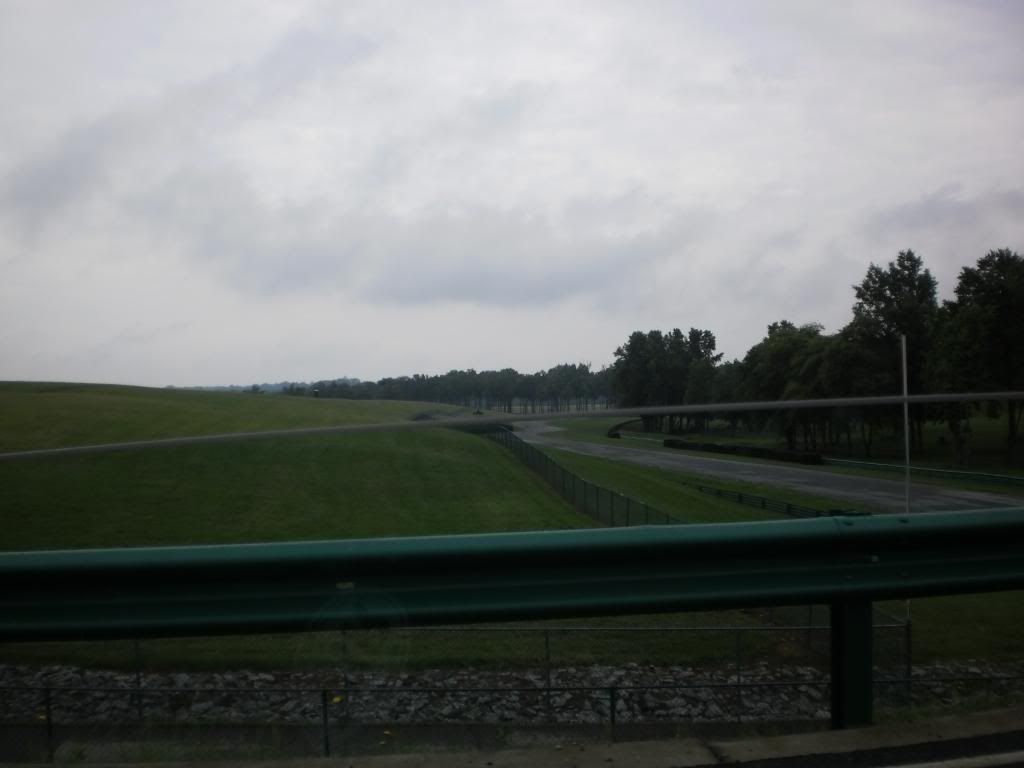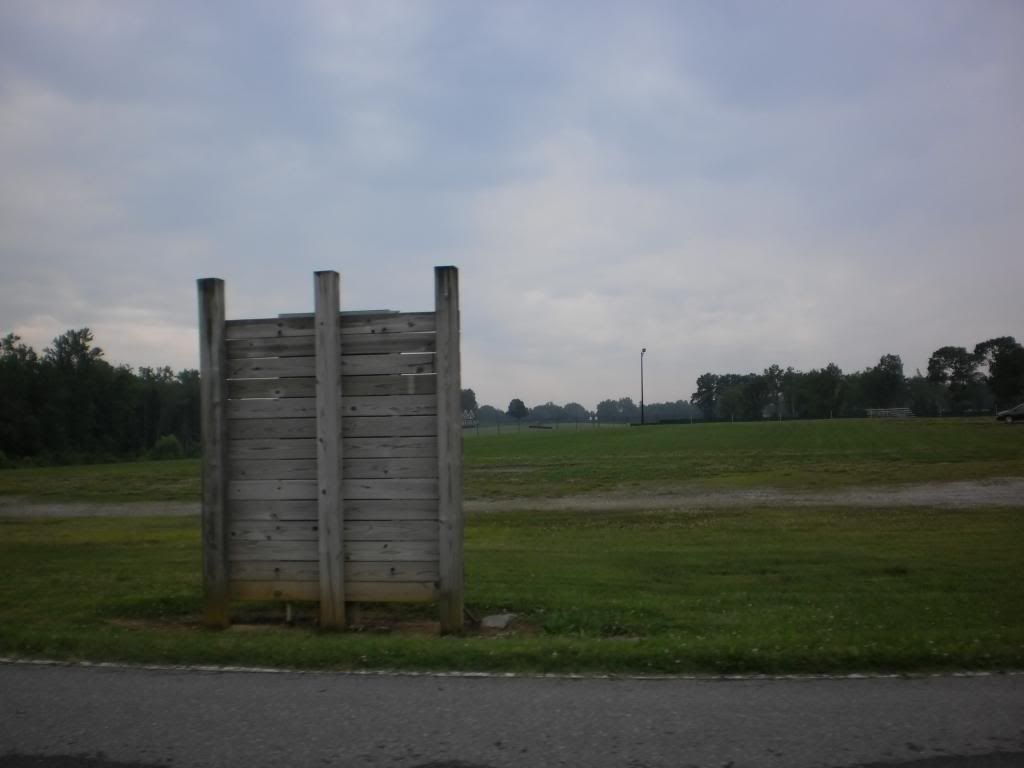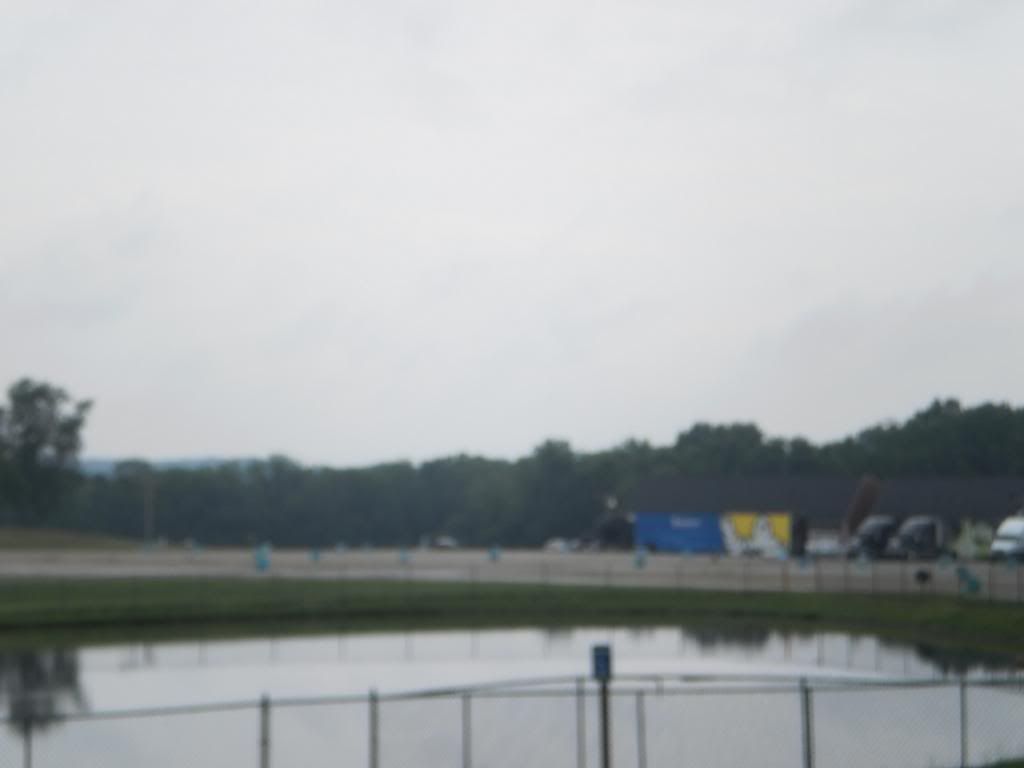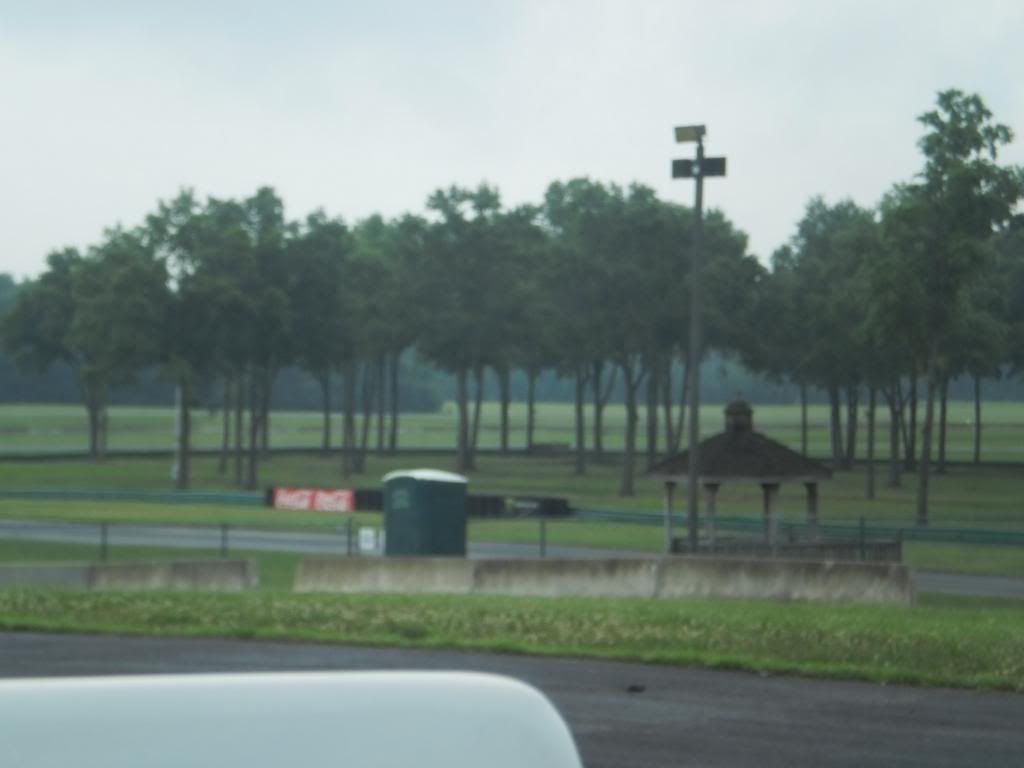 After a short drive we came to a small office building where we were greated by a grounds manager. She gave each of us a promotional package and a short history of the track. After she was done, I kindly asked if we could just get a picture of our cars in front of the bridge with the banner. She agreed and Tim lined us up.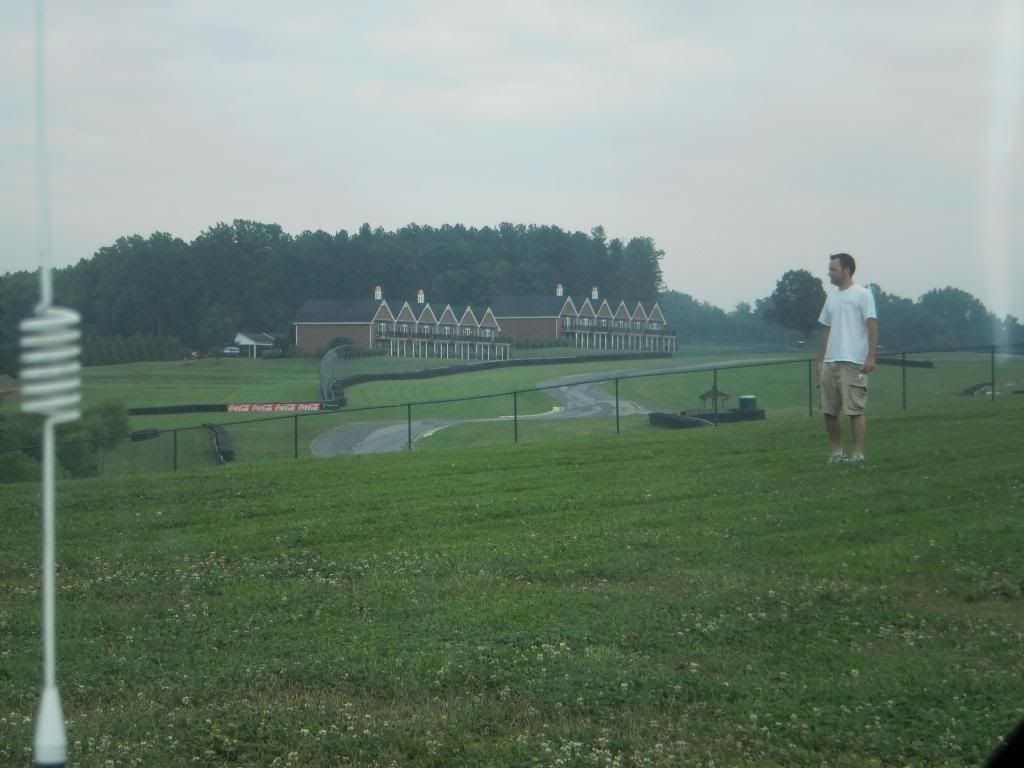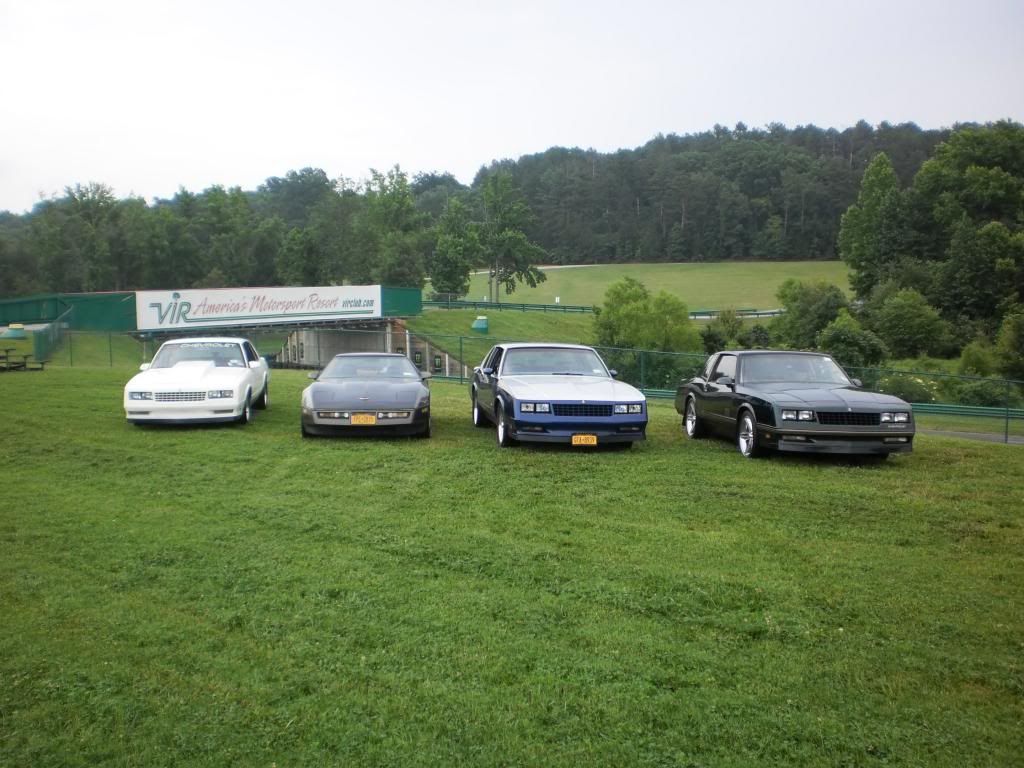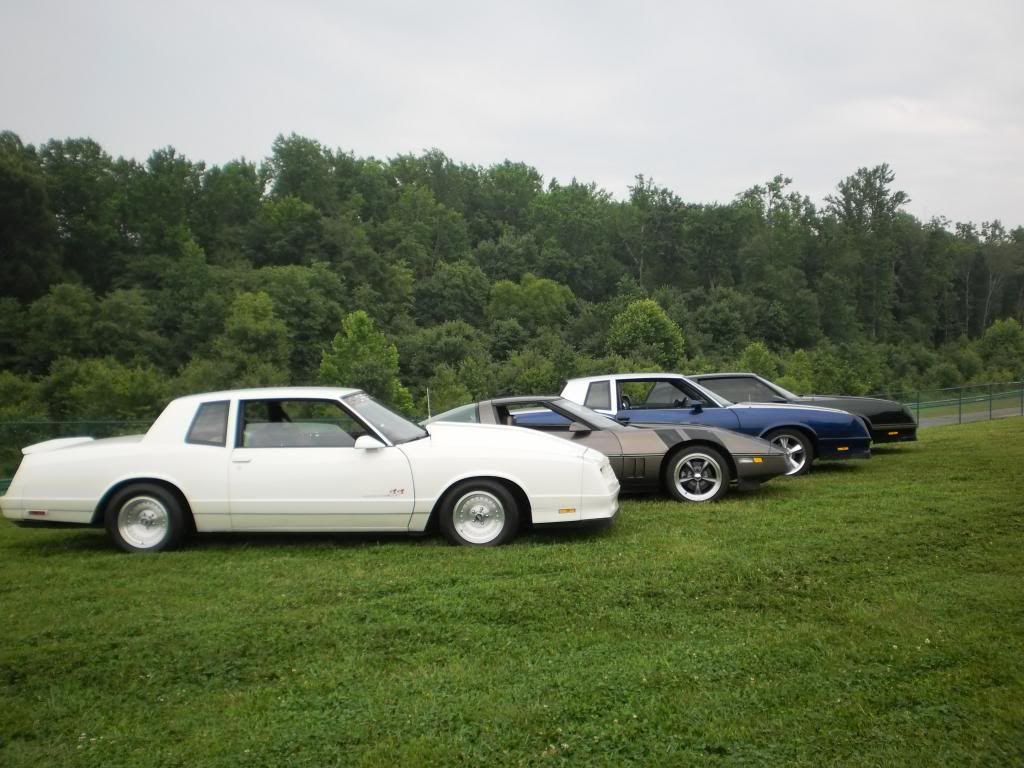 As we were ready to take off, She told the driver to take us to the South Tower. Which was really cool to see, beacuse at the south bend, you can see the driver's have to go between the tire wall and a huge Oak tree while making a turn.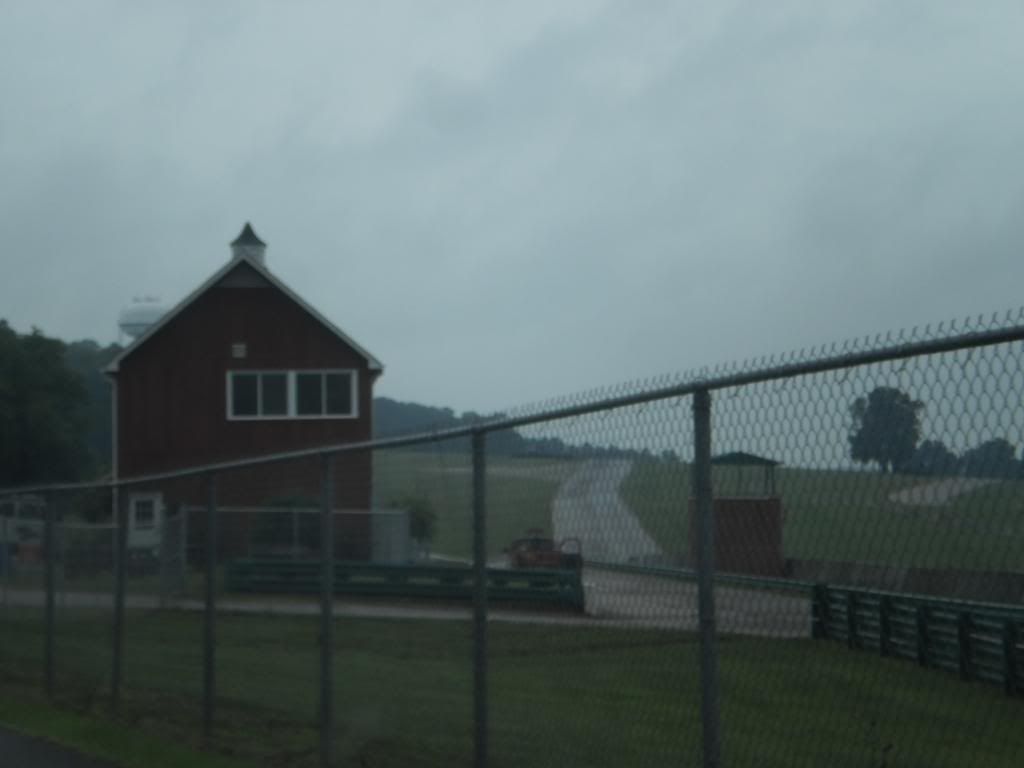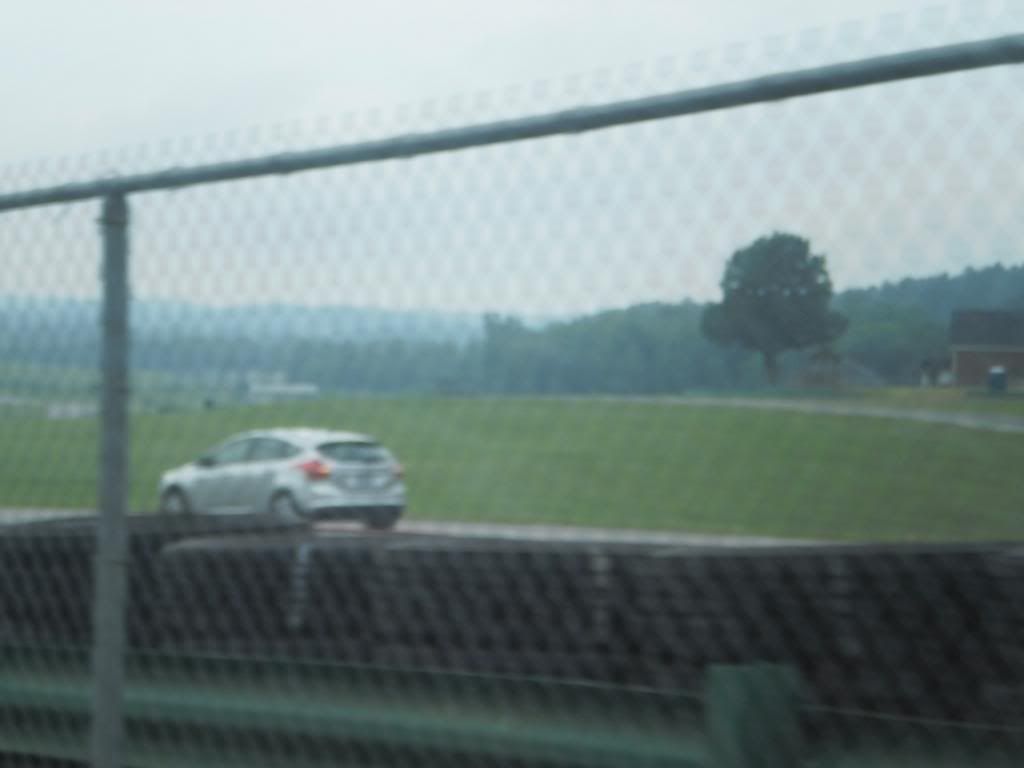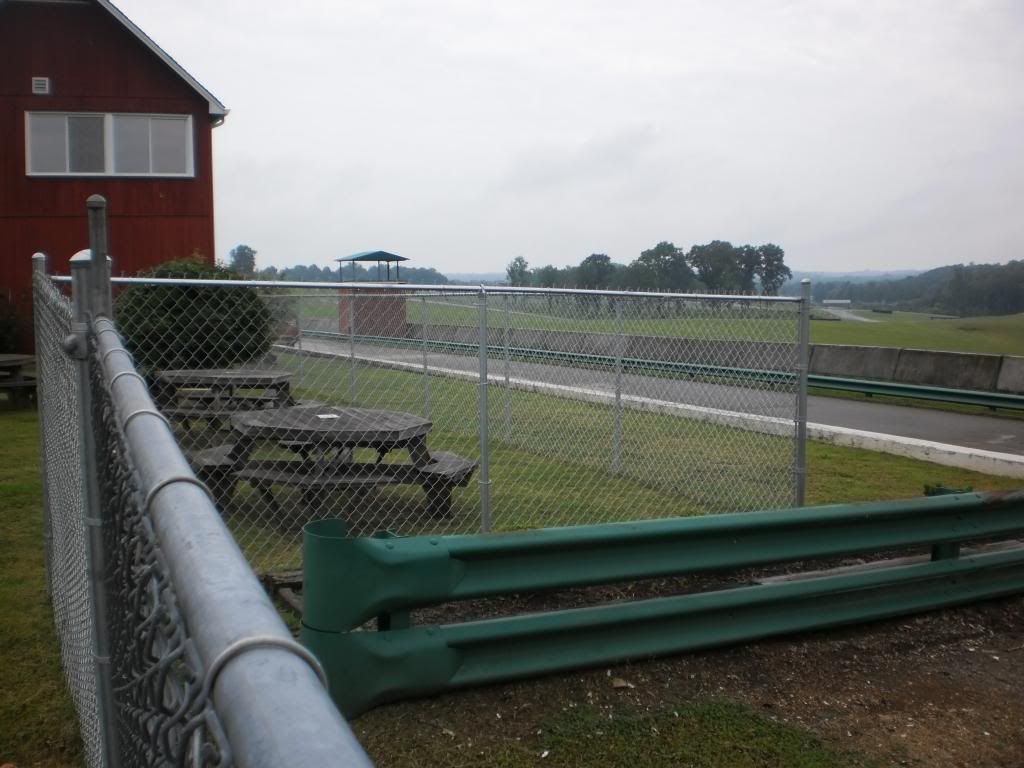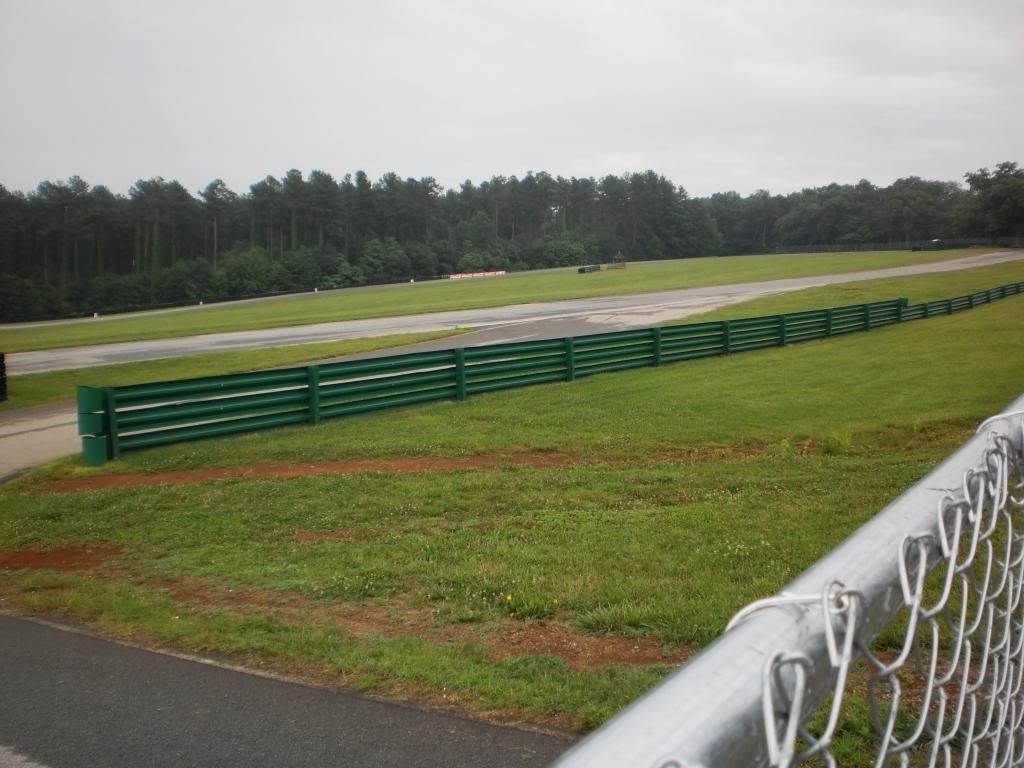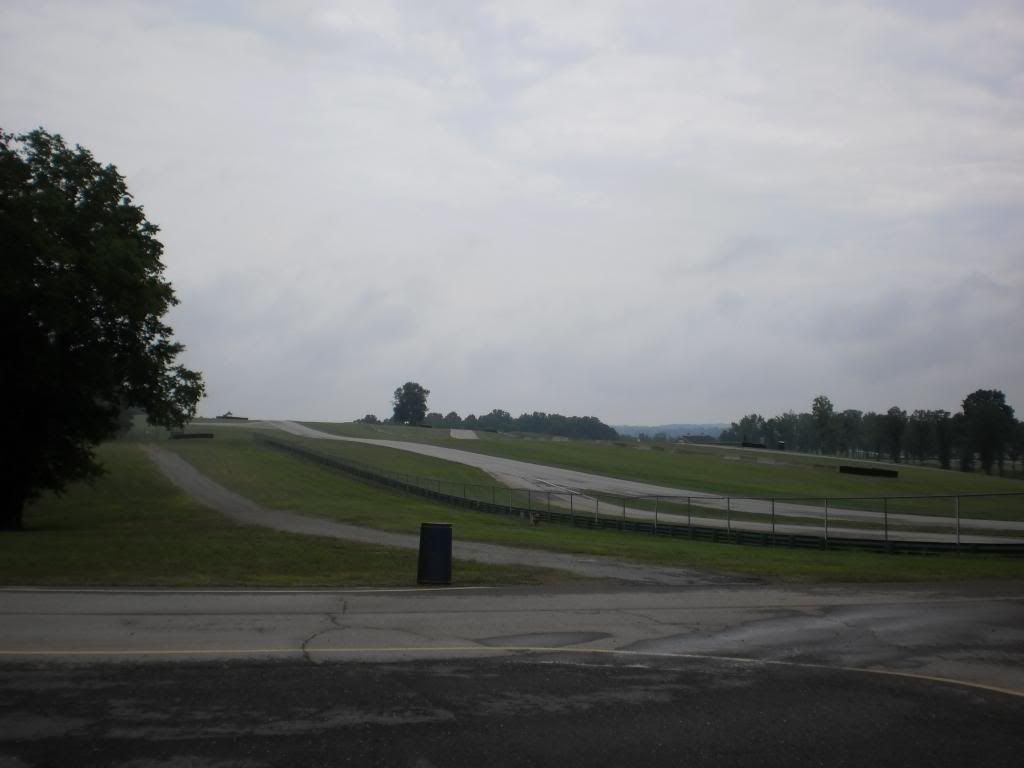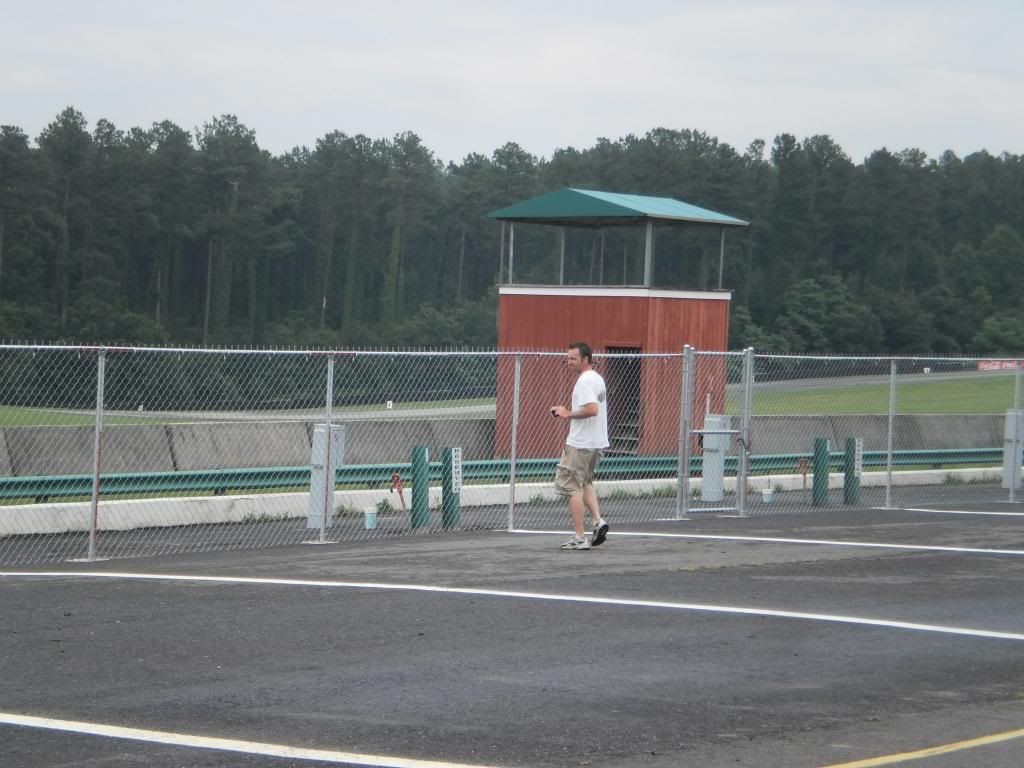 This was a lot of fun and we could have stayed there all day, But We had over stayed our welcome as the Ferrari of the Tequilla Patron Racing could be heard firing up in the distance. Plus we still had 12 hours of driving to do.
Some where in PA we came across this 1st gen Camaro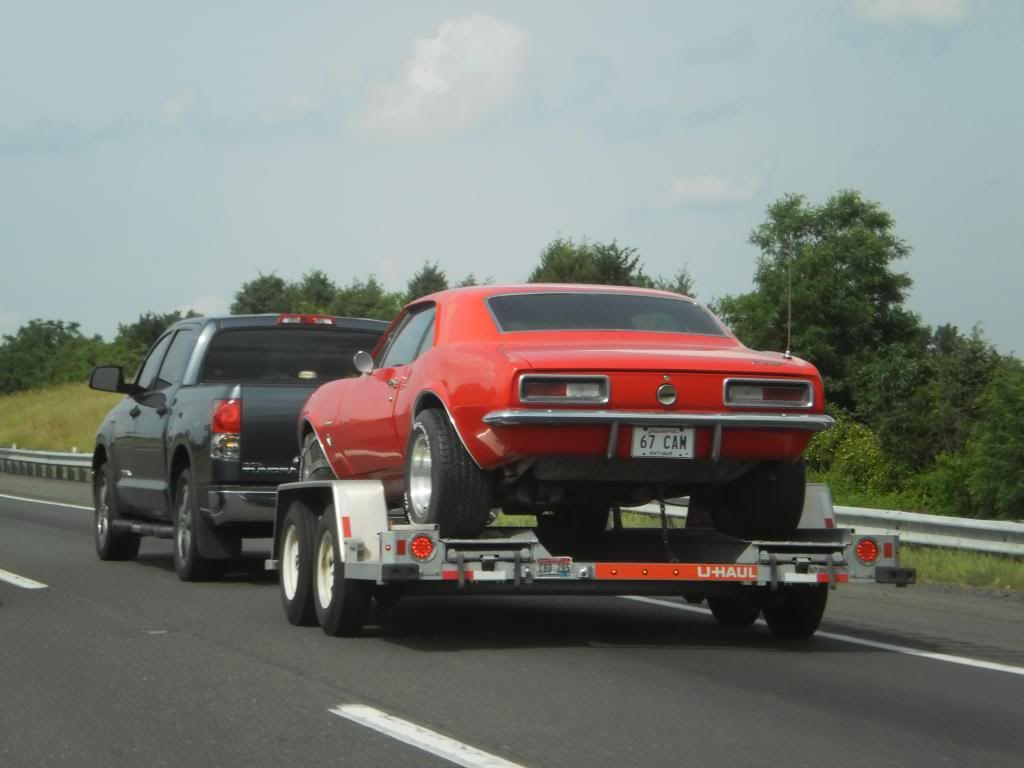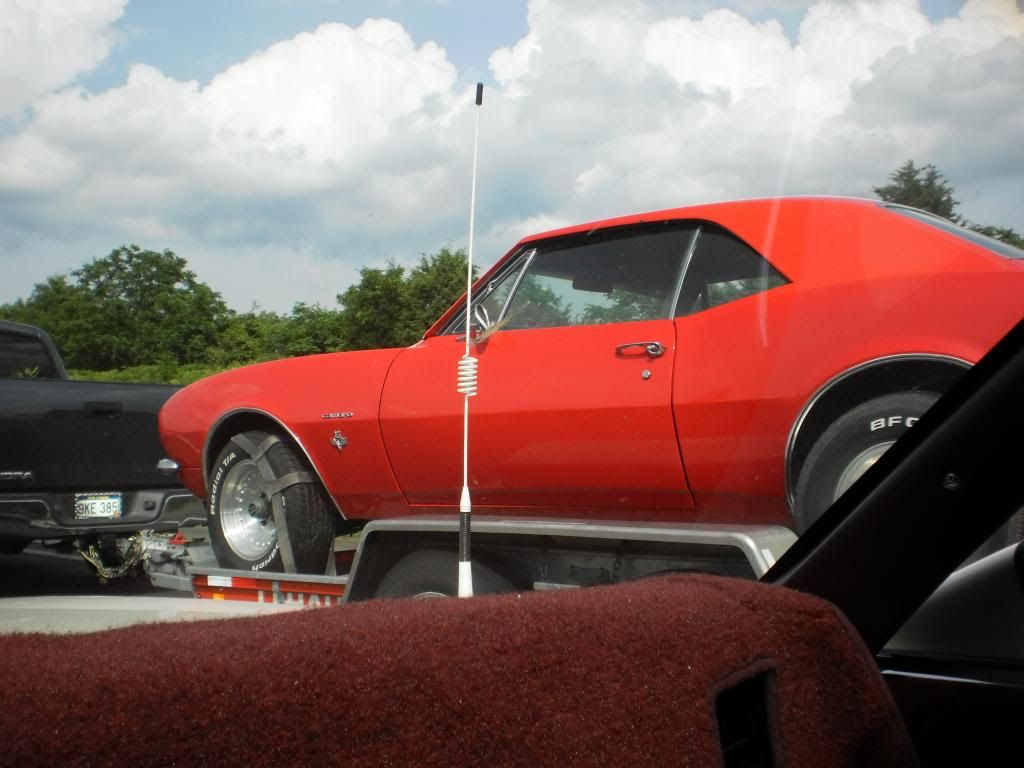 With the sun setting and rain returning, we made the last fill up in Erie Pa and headed home.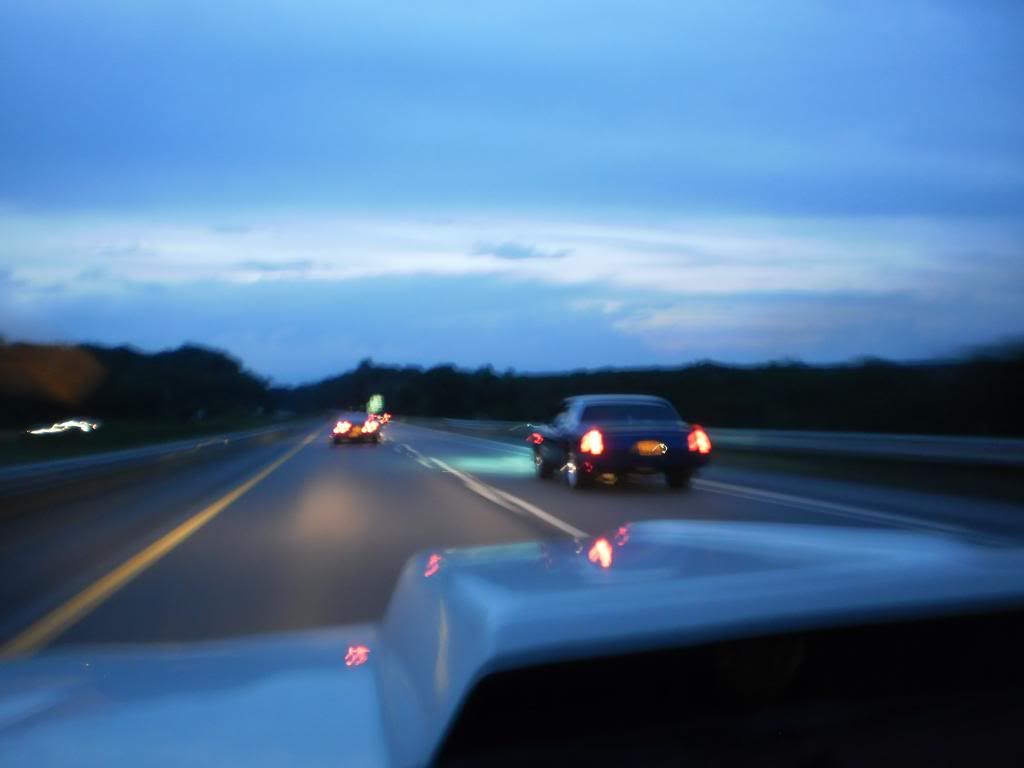 This trip turned out to be more Epic than Tim, I or the boys could ever imagine. Tim did all the leg work setting up this trip, but he could never have planned the way things fell into place. Thanks again Tim for all you have done. This is one trip that will do again, But will never be duplicated!
Special Thanks to Dale Earnhardt Chevy for a great show, To the gentleman who gave us enterance to North Wilksboro and to the gaurds and manager of VIR who gave us a tour. We really appreciate all you have done for us!
Now to start planing next years big trip! Chicago!!!