So I finished wiring up the rest of the lights and now they overload the transformer. Tomorrow I might run to the hobby shop and grab another one as split the lights, Guess 21 lights is a little too much, LOL!
Anyways, Here are some pics of the upgrades
Got some spotters out on the balcony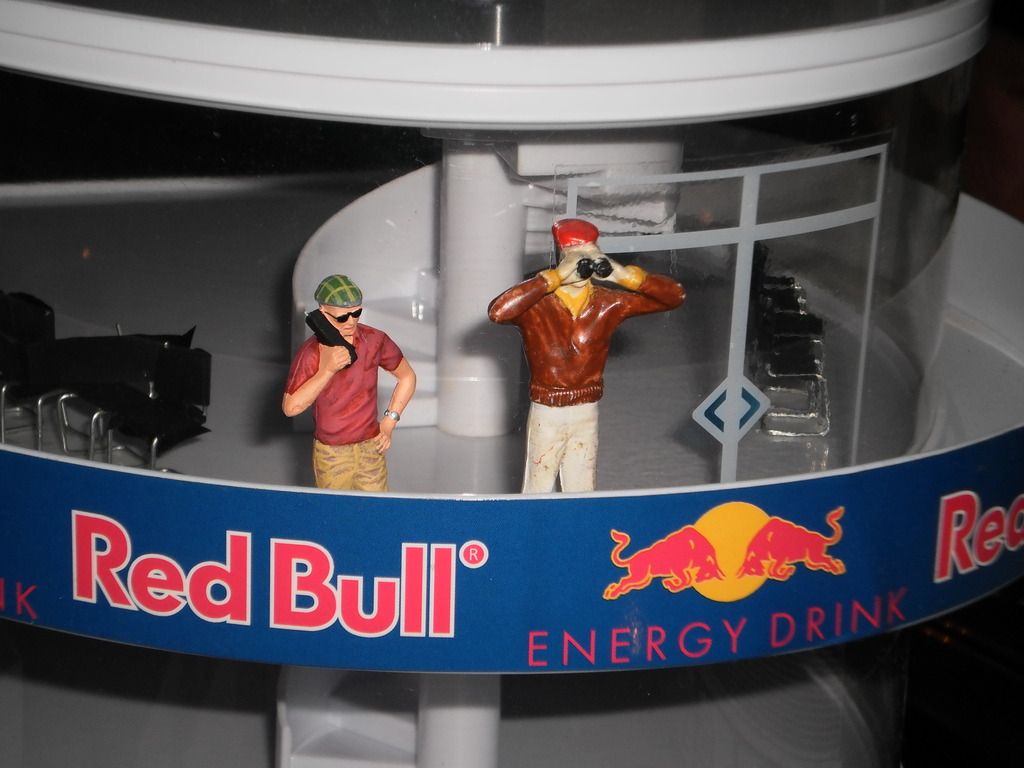 In the process of setting up a podium for the winners. Even got a camera guy and a reporter! Been trying to find a universal Backdrop and steps.
Even got a guy to watch the action in the pits.
Set up a spot for Team Audi in the paddock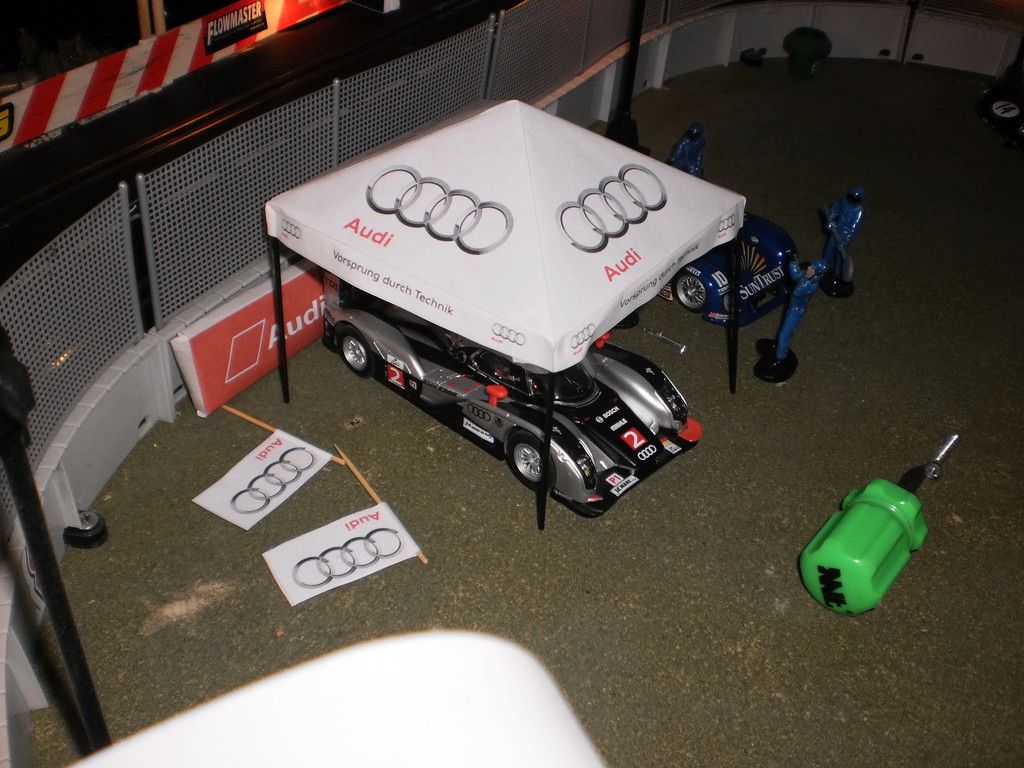 Got a few of these sign guys, I will have them located in various spots around the track, but this one is the nicest and he's center stage of the esses.
This is one detail idea that I came up with. After watching Formula 1 and LeMans garage scenes. I wanted to have the inside of my garage detailed with something. I found this banner that has F1 driver Phelipe Massa and the Ferrari logo. Since That is the Ferrari garage, I decided to detail the inside wall. Can't really see it in the pic, but it looks cool to me
Then I set up the temporary bar in the Midway area. Matt's big on the Team Patron racing, so found this
And we got some people to keep the creepy guy company.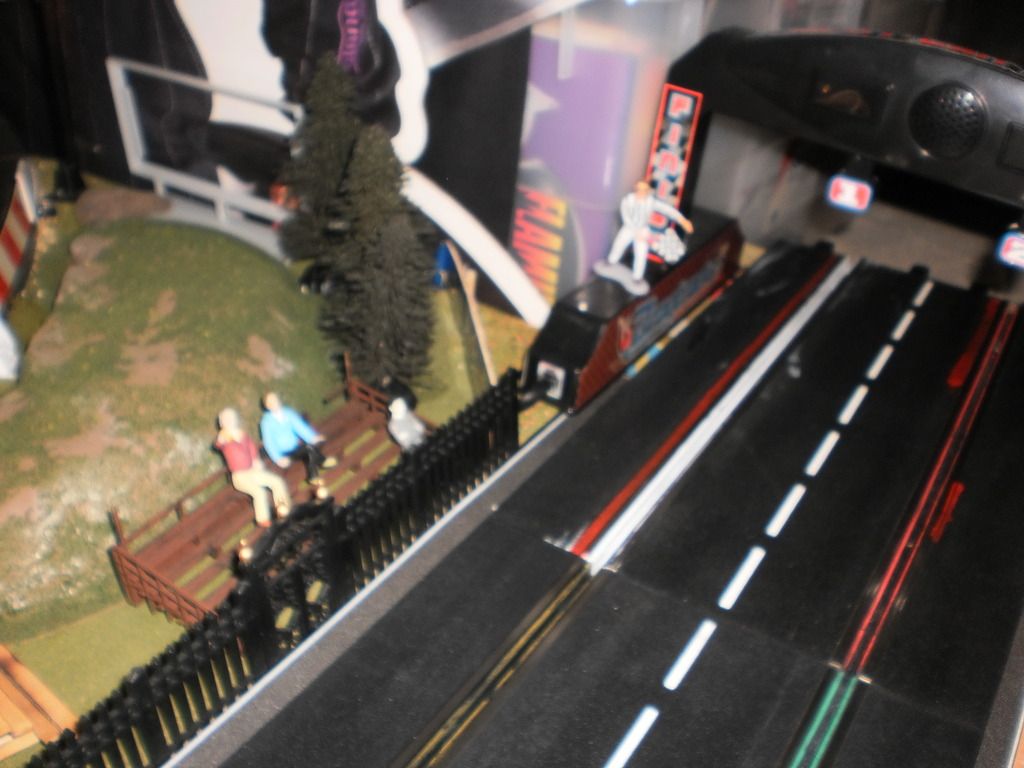 Here is the light tower that really lights up the paddock!
And finally, we also grabbed a bag of security guards. I still need to do a little painting to make them more realistic